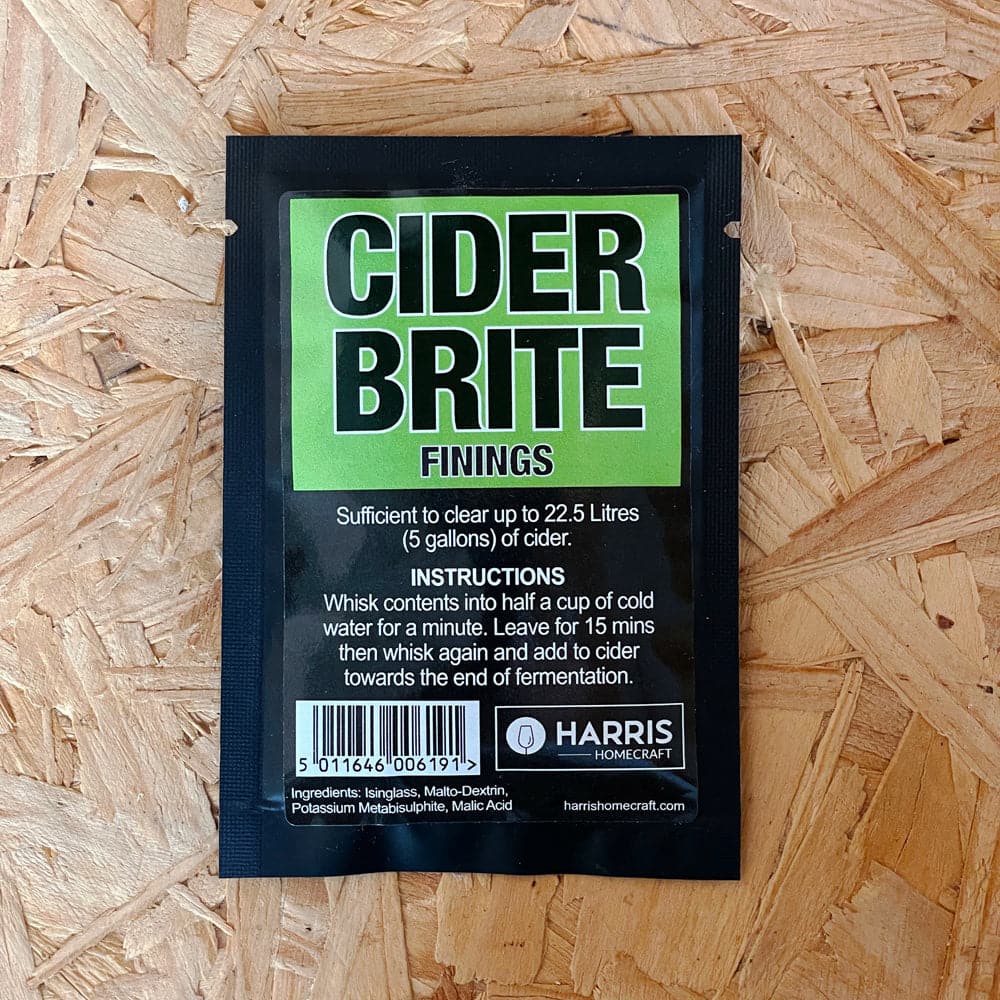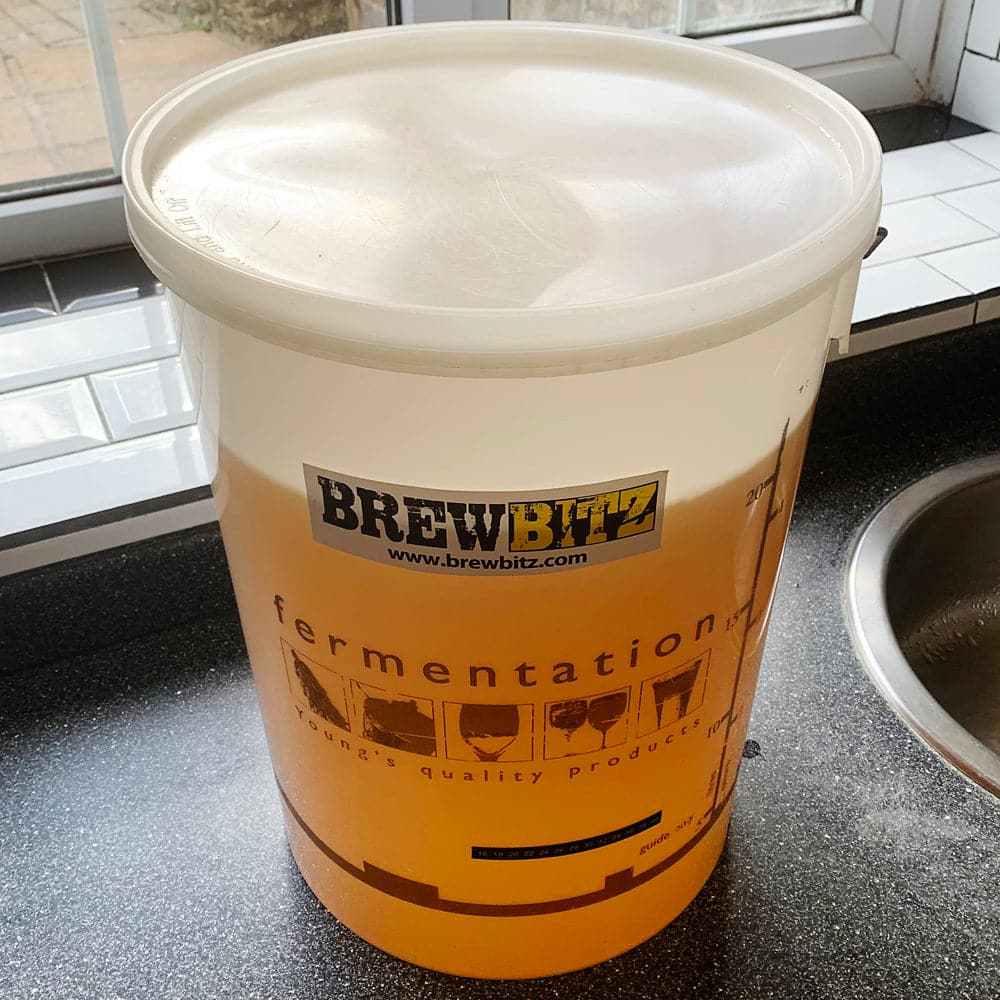 Cider Brite Sachet - Finings For Clearing Cider - Up to 22.5 Litres - Harris
Add this item to your cart and then use our handy Shipping Calculator on the basket page to calculate your delivery charge.
Delivery to UK addresses starts at just £1.50 and orders over £70 are eligible for free UK delivery*
Cider Brite finings is freeze-dried isinglass finings specially formulated for clearing cider.
This sachet of Cider Brite is sufficient to treat up to 22.5 litres (5 gallons).
Isinglass is a traditional finings that has been used for many years as it creates a crystal clear cider, while improving mouthfeel, reducing astringency and helping to reduce oxidation.
Simply whisk the contents into 1/2 cup of cold water for 1 minute.  Leave for 15 minutes to hydrate, then whisk again before adding to the cider.  Stir and wait for it to clear.
Not suitable for vegans.