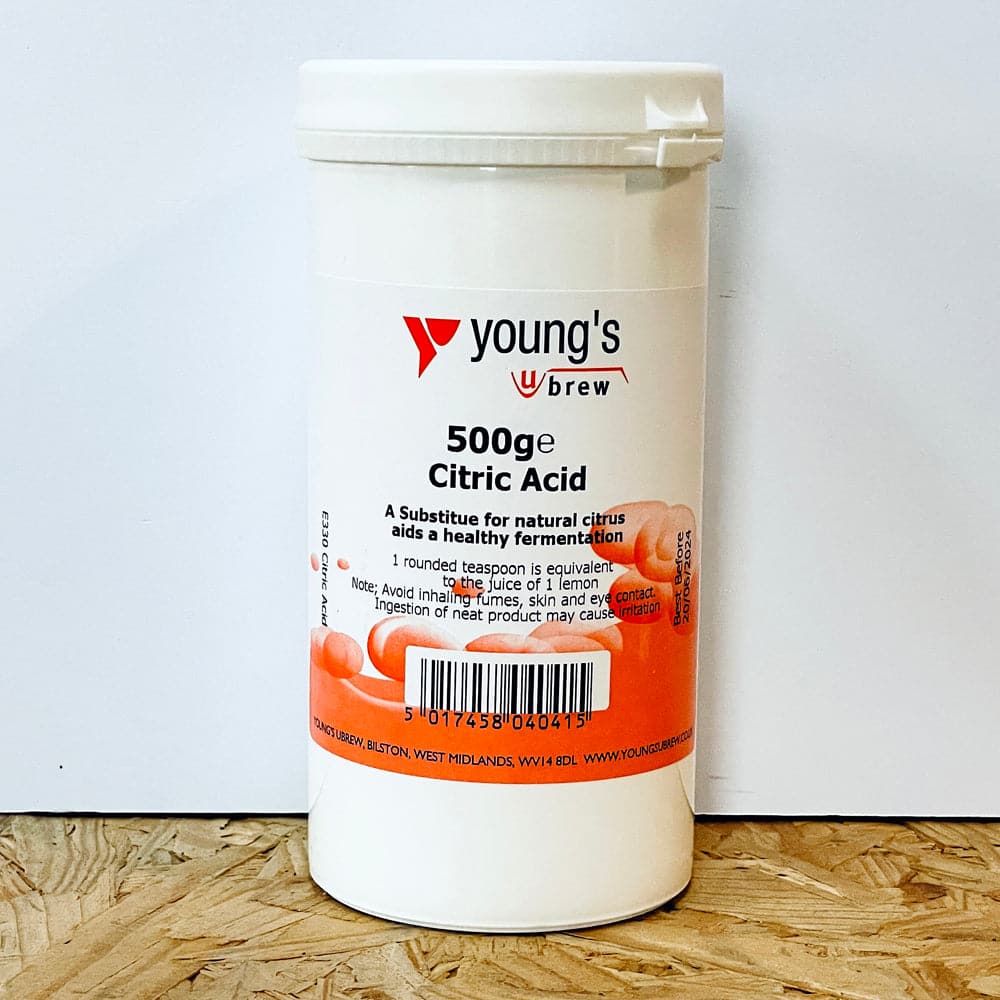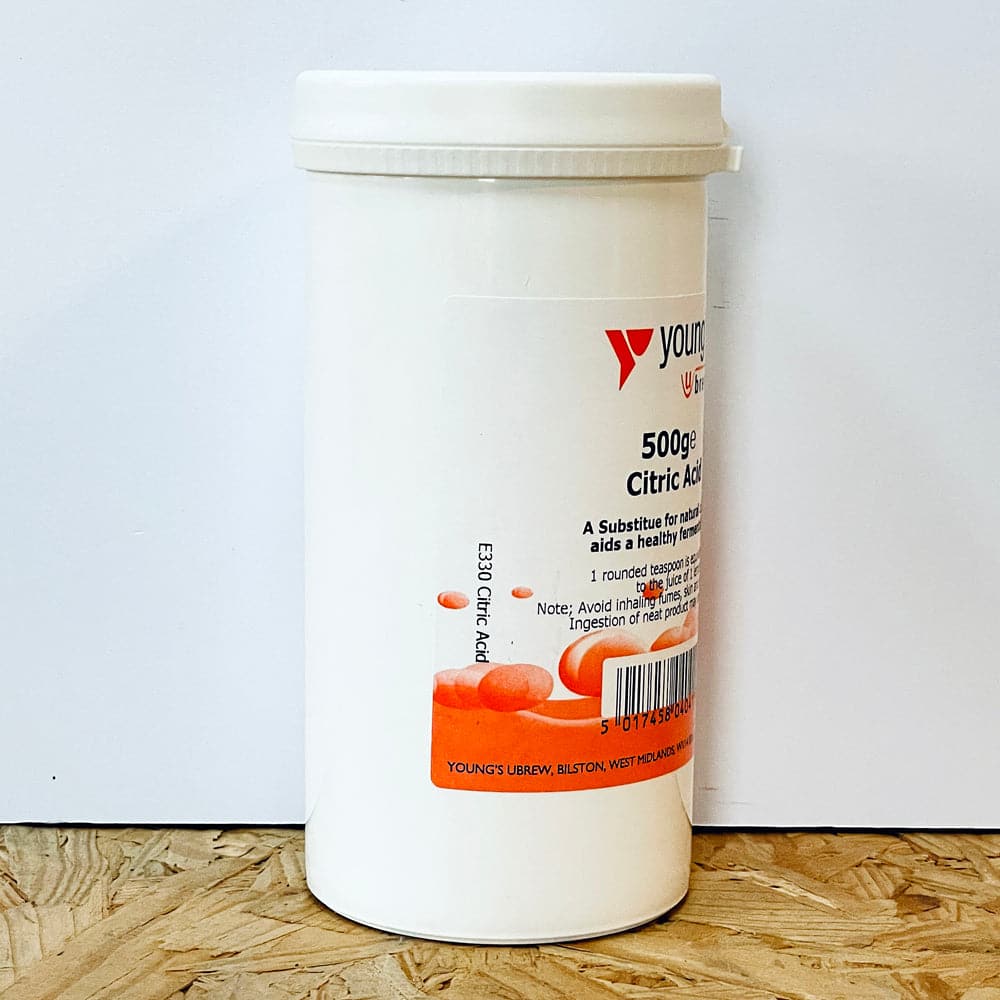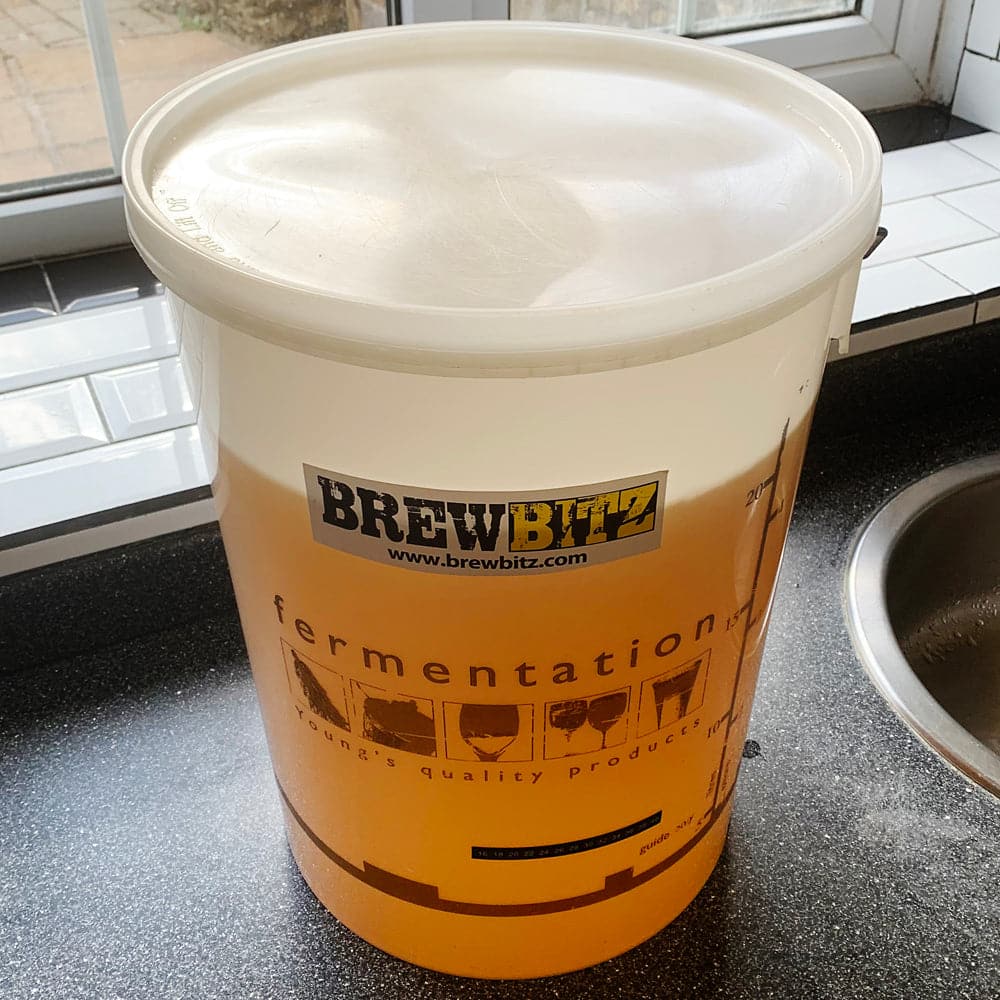 Citric Acid E330 - 500g
Add this item to your cart and then use our handy Shipping Calculator on the basket page to calculate your delivery charge.
Delivery to UK addresses starts at just £1.50 and orders over £70 are eligible for free UK delivery*
Citric Acid (E330) can be used as an alternative to natural citrus in wine making. Using this will give you a natural, fruity citrus flavour. The Youngs Citric Acid also aids healthy wine fermentation.

Around one rounded teaspoon of the Youngs Citric Acid is the equivalent to the juice of one lemon. If you like that citrus snap in your homebrew wines, then this is the ideal way to get it. Excellent in fruit wines, white wines, elderflower wine and champagnes
Citric Acid occurs naturally in most fruits. It is simple to use and has a pleasant fruity flavour. May be carefully added to country wines to create an attractive flavour in otherwise low acid flat wines. 
Citric acid is one of the main acids that make your mouth water.  
If your recipe calls for an "acid blend", this is simply 3 acids: Citric, Malic & Tartaric.  You can easily make your own acid blend by mixing 3 parts Tartaric, 2 parts Malic and 1 part Citric.   Mix:  1 1/2 tsp Tartaric Acid, 1 tsp Malic Acid & 1/2 tsp Citric.  This is your acid blend. Then use 1/4 - 1/2 teaspoon of this blend per 4.5 litres of grape juice. 
You can also add this to white wine kits to add extra acidity and zing to your white wines.