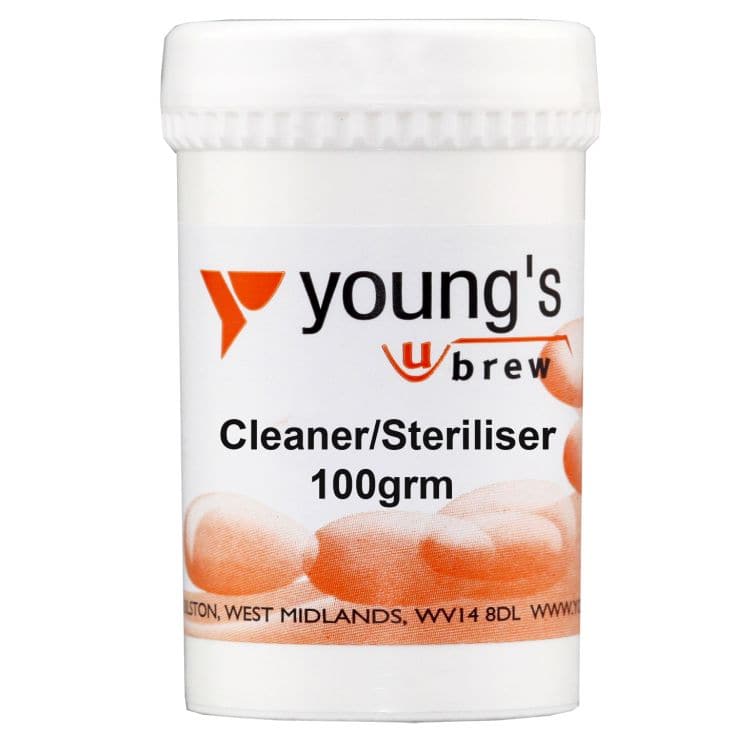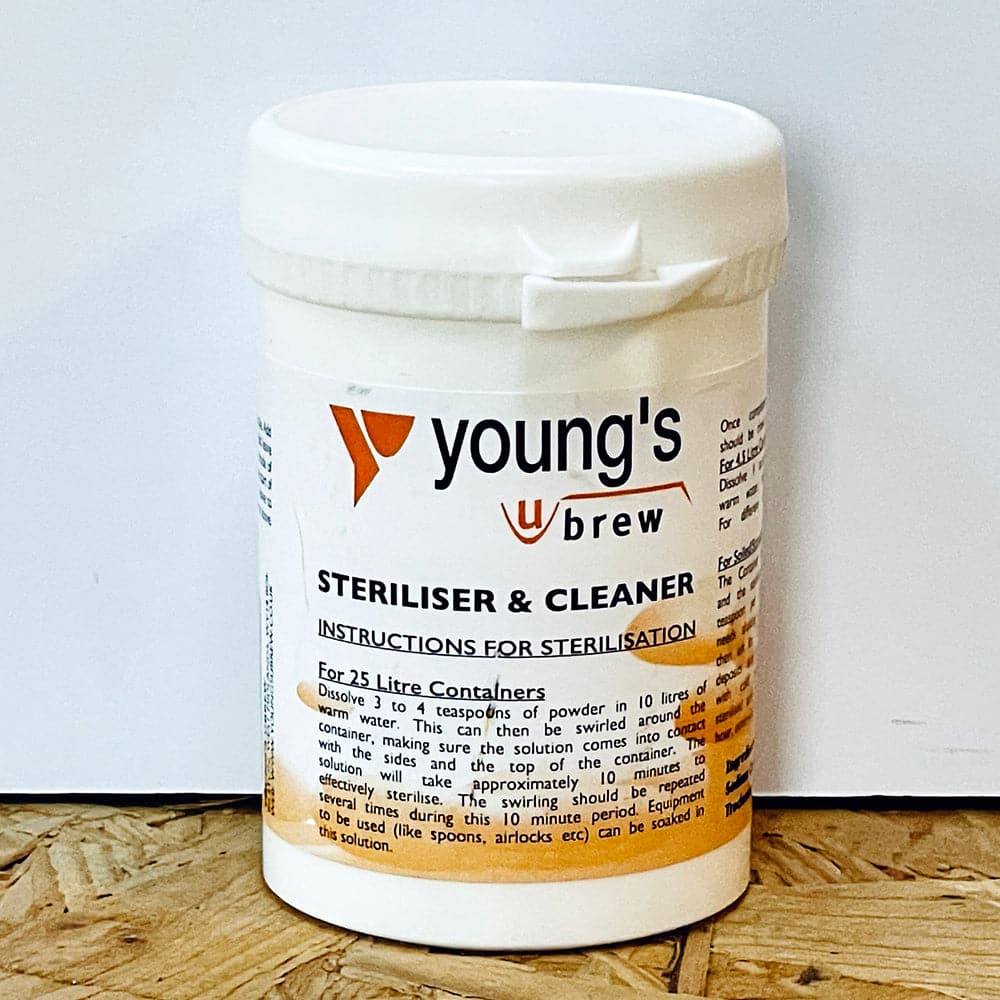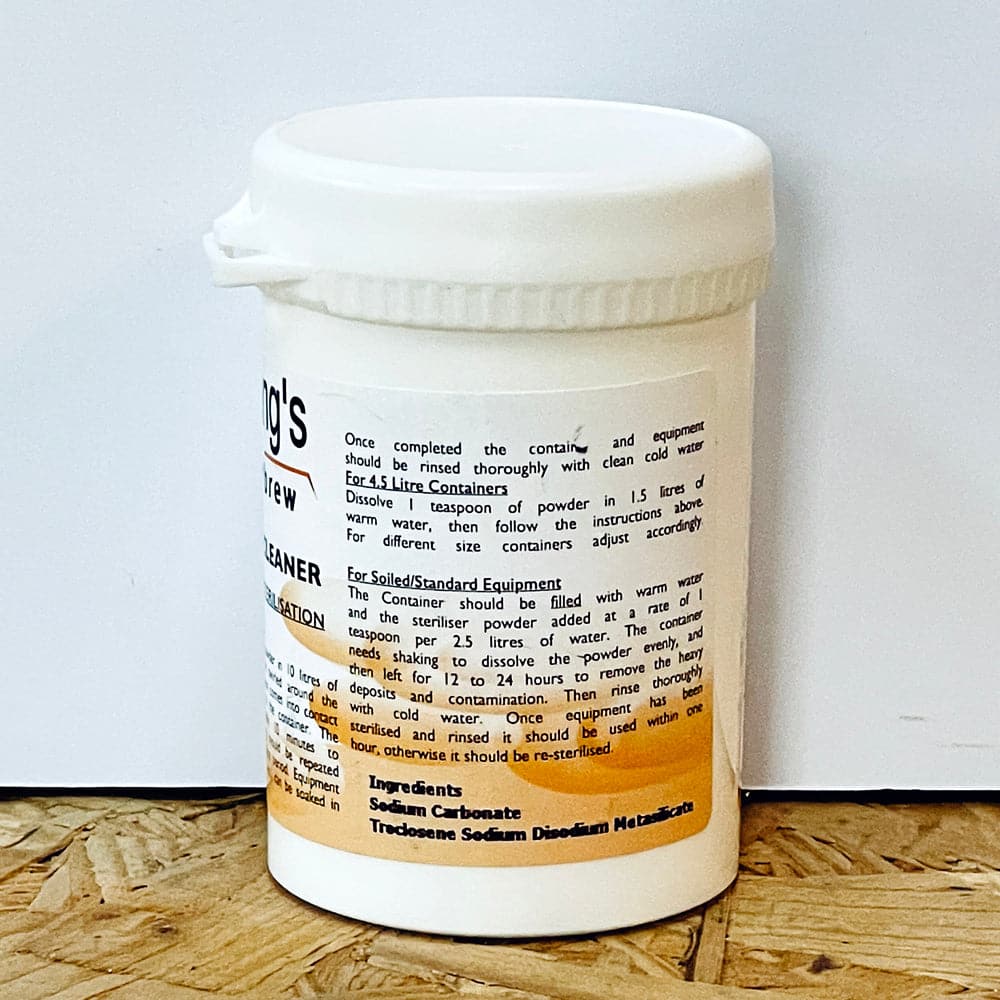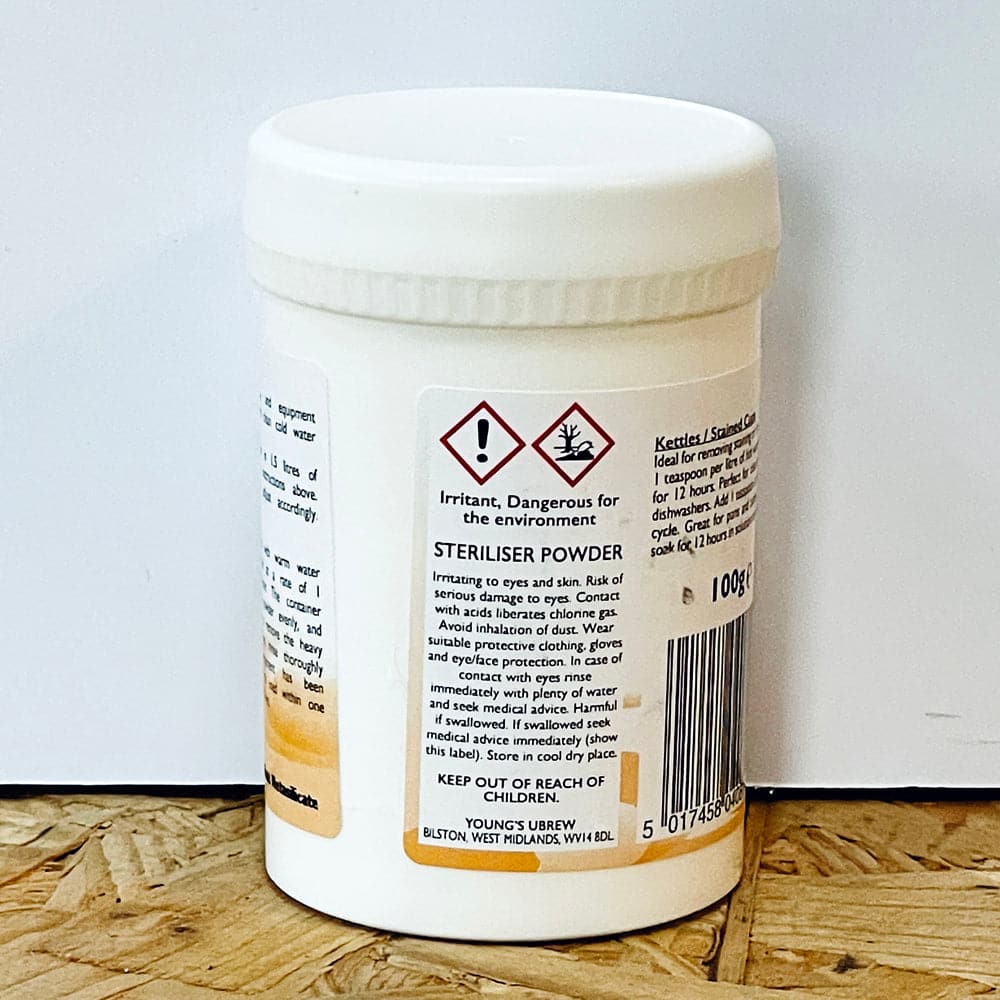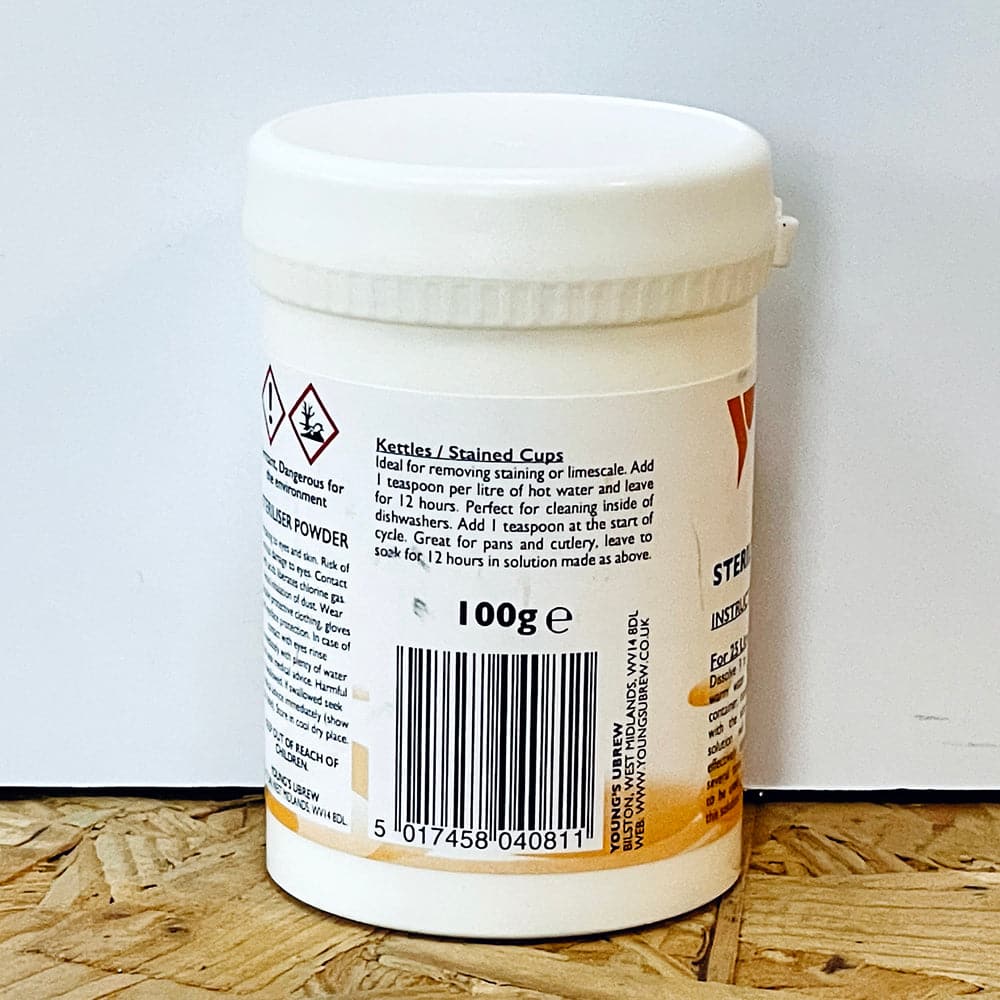 Cleaner & Steriliser - 100g
Add this item to your cart and then use our handy Shipping Calculator on the basket page to calculate your delivery charge.
Delivery to UK addresses starts at just £1.50 and orders over £70 are eligible for free UK delivery*
Cleaner & Steriliser in a 100gram tub is the ideal product to use when cleaning your homebrew equipment before and after use. This is extremely important and is fundamental part of homebrewing. Making sure your equipment is clean plays an important role in the quality of your brew.

This is a chlorine based steriliser and it works by killing off any bacteria and unwanted germs ensuring that nothing is going to contaminate your brew.  The chlorine also has a bleaching effect to help keep your buckets, barrels and bottles looking clean and brand new.
Don't skip the sterilising process as you could ruin your brew!

Use 3-4 tsp per 10 litres of warm water to clean and sterilise everything.