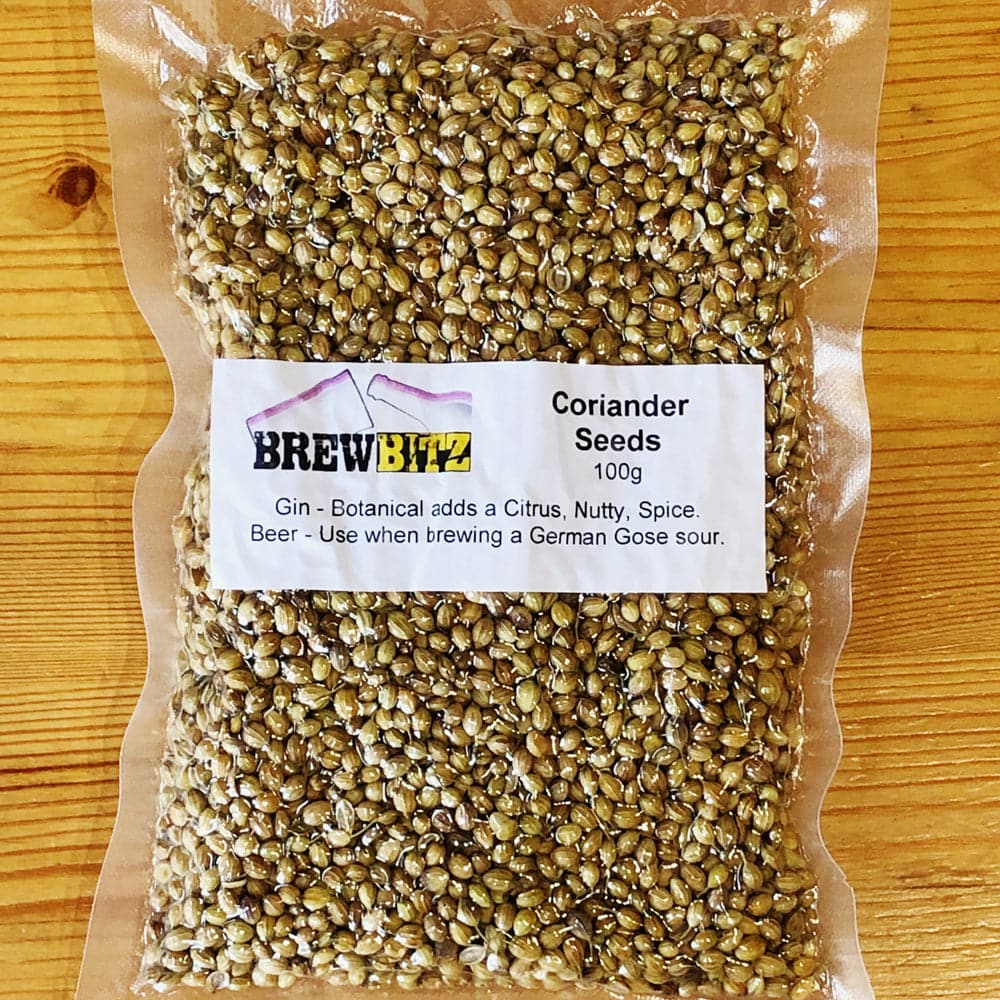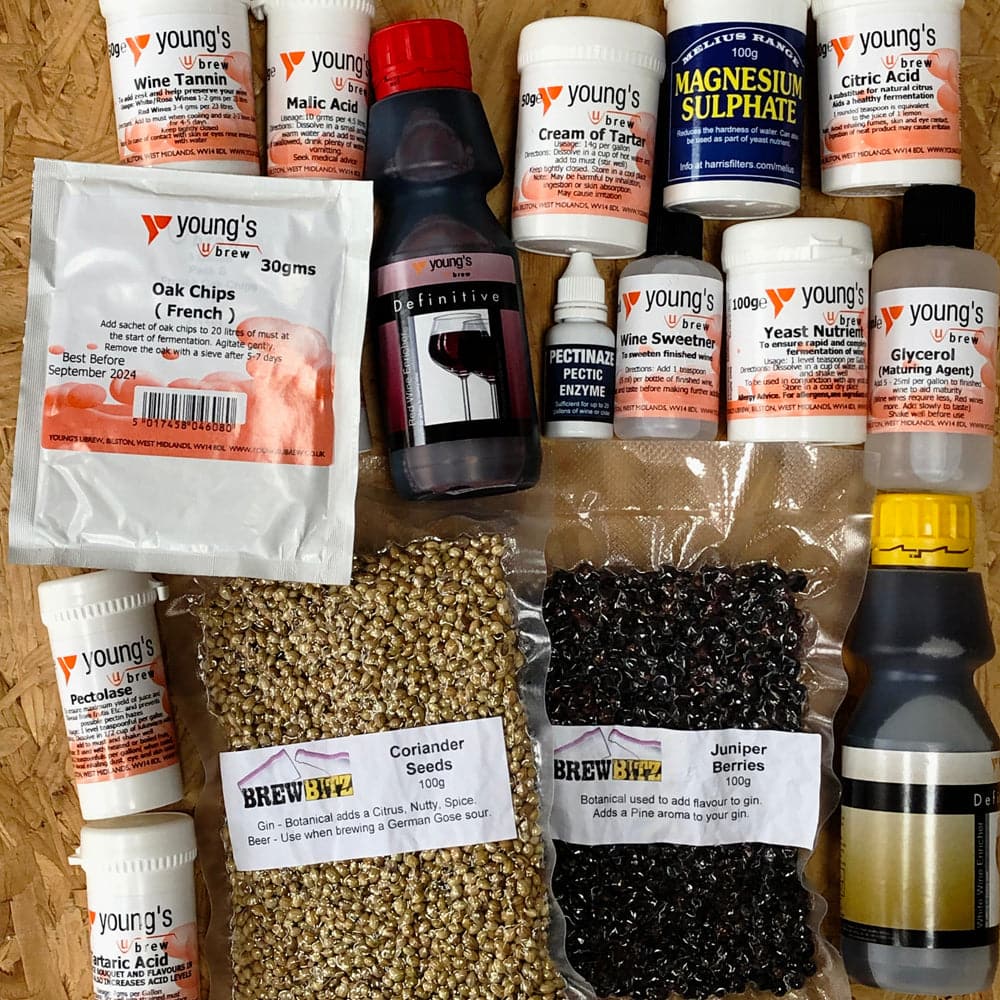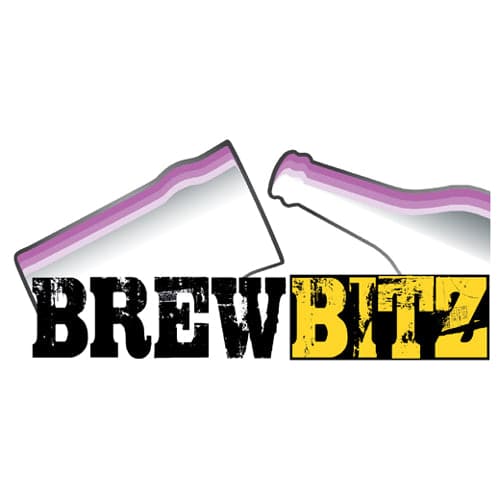 Coriander Seeds - 100g
Add this item to your cart and then use our handy Shipping Calculator on the basket page to calculate your delivery charge.
Delivery to UK addresses starts at just £1.50 and orders over £70 are eligible for free UK delivery*
100g of dried coriander seeds. Called Cilantro in the USA.  
Coriander seeds are used as a botanical when making gin to add a spicy citrus nutty aroma, and are suitable for use in a still or popped into vodka and left to infuse and make your own gin. 
Coriander seeds are a must ingredient when making a German Gose beer.  This is a beer made with 50% barley, 50% wheat, coriander & salt and soured with lactic acid. This creates a citrus almost lemony beer that is sour and slightly salty.  The salt helps lower the sourness when it hits the taste buds. And the coriander adds a herbal quality to the beer.
Can also be used in cooking when the recipe calls for coriander or cilantro.