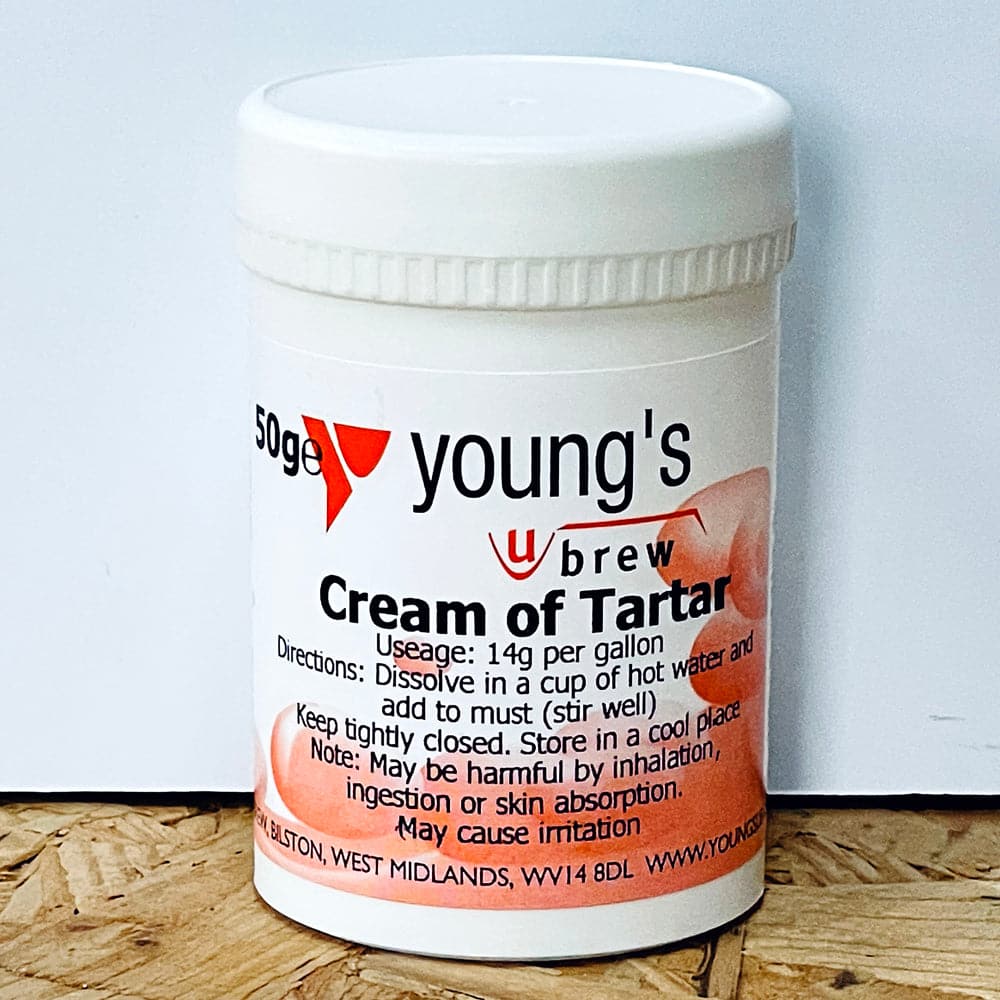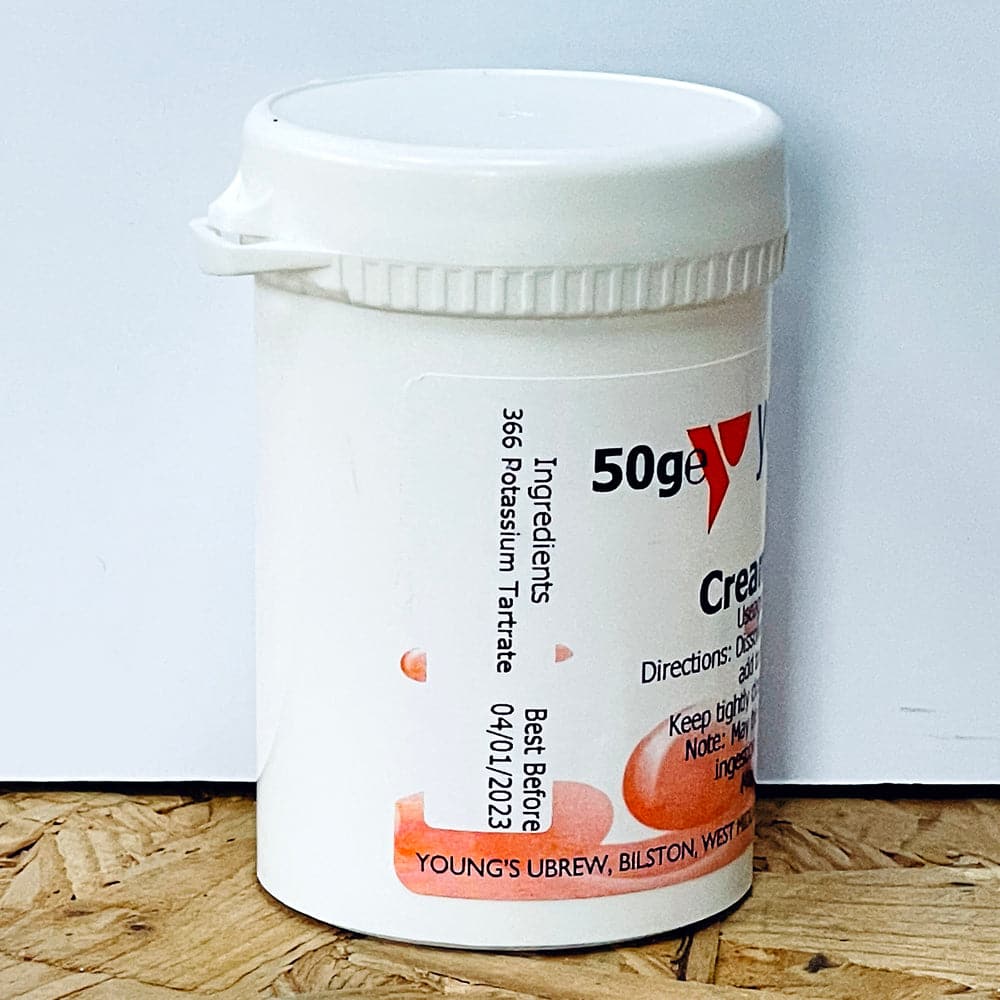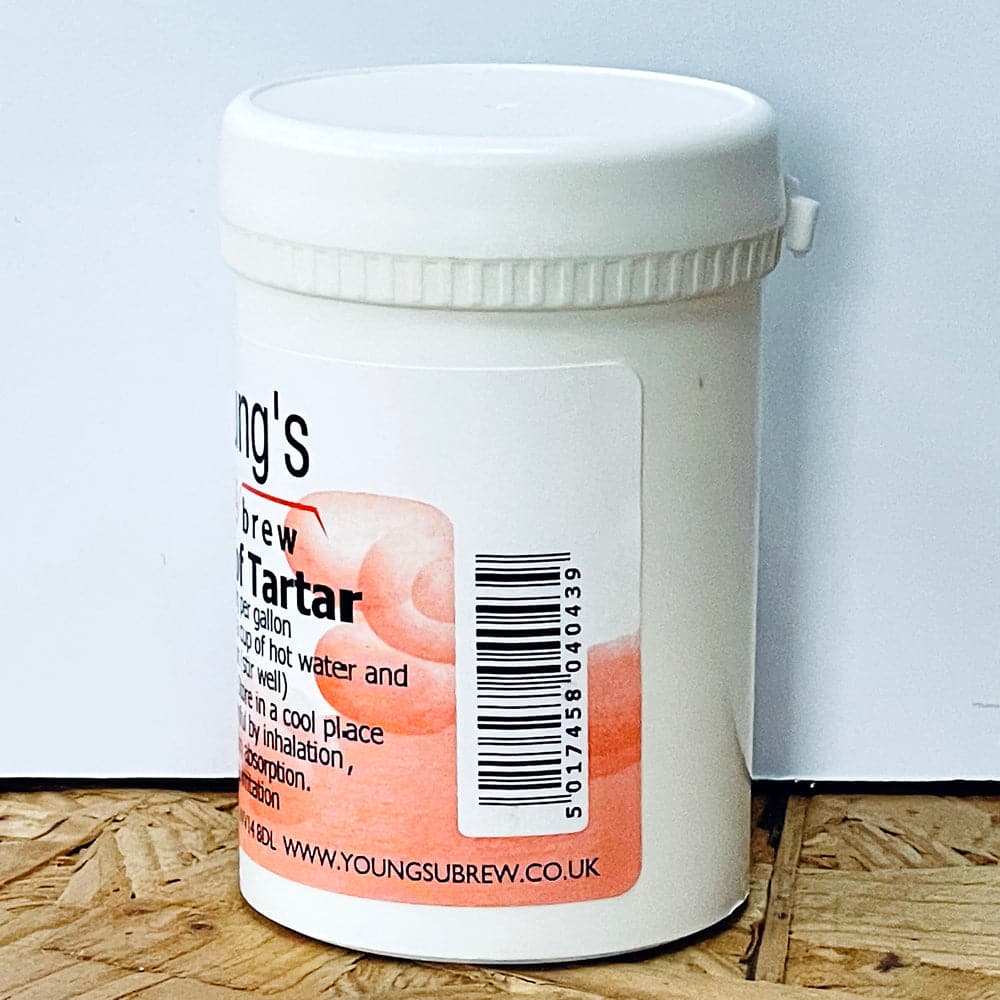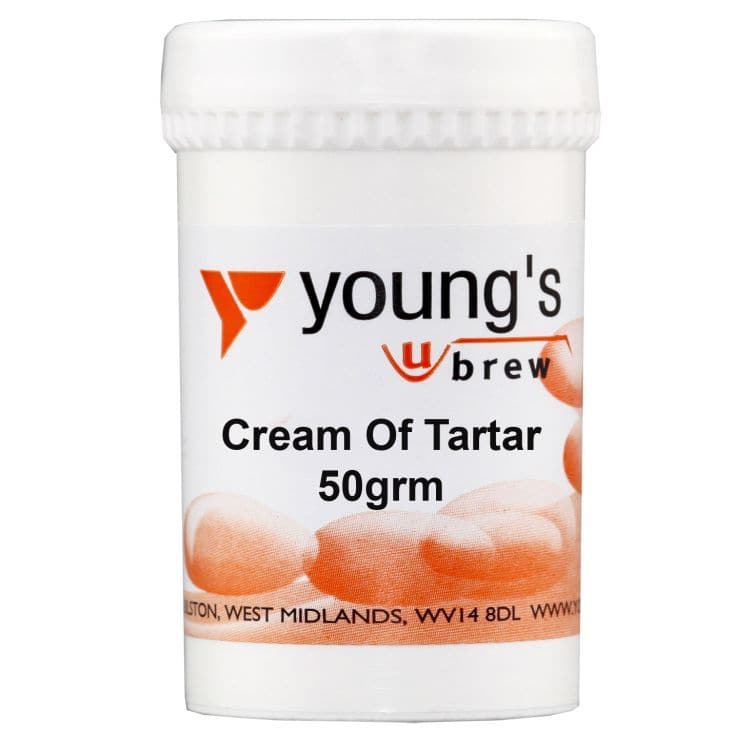 Cream of Tartar (E366) - 50g Pot
Add this item to your cart and then use our handy Shipping Calculator on the basket page to calculate your delivery charge.
Delivery to UK addresses starts at just £1.50 and orders over £70 are eligible for free UK delivery*
Cream of Tartar (E366), or Potassium Tartrate in full, can be used to prevent sugar based solutions from crystalising. This is a common ingredient in sherry-type wines. It can also be used in ginger beer.

Cream of Tartar can also be used be balancing the pH level of the homebrew wines and beers. If you need to alter the acidity level then this is a good product to use.
You can also use this in cooking to help keep your vegetables looking lush.  Use on green vegetables and they will look amazing keeping their vibrant green colour.  Use on red / purple vegetables (like cabbage) if you don't like the flavour when using vinegar.