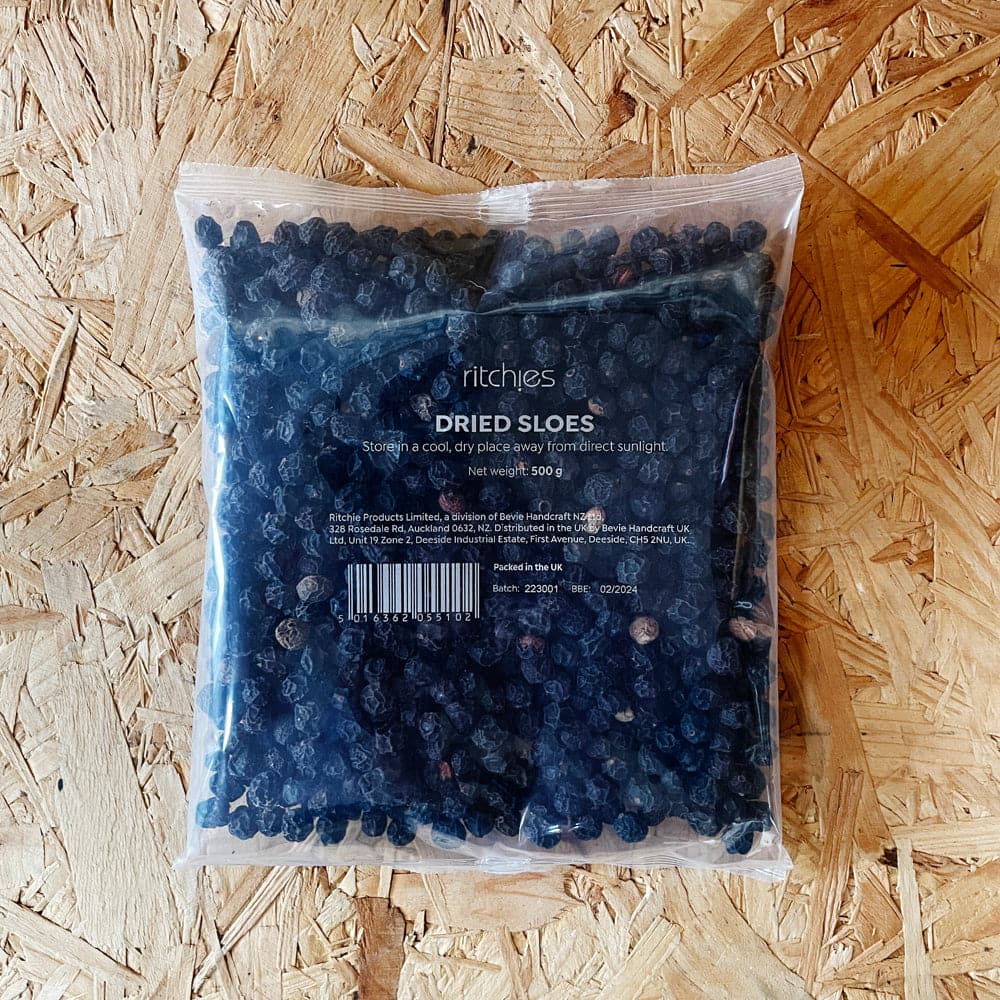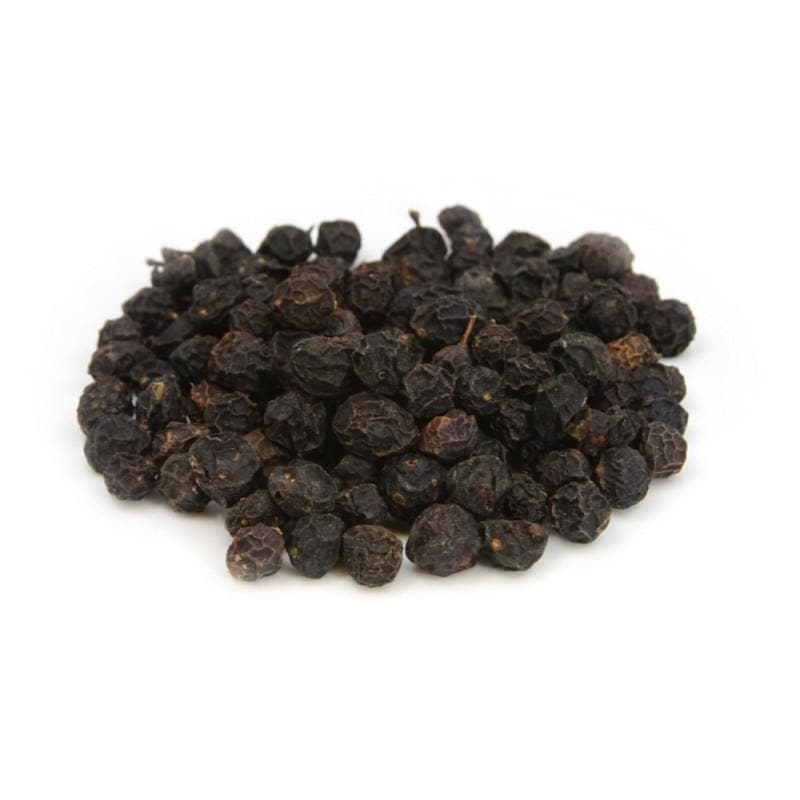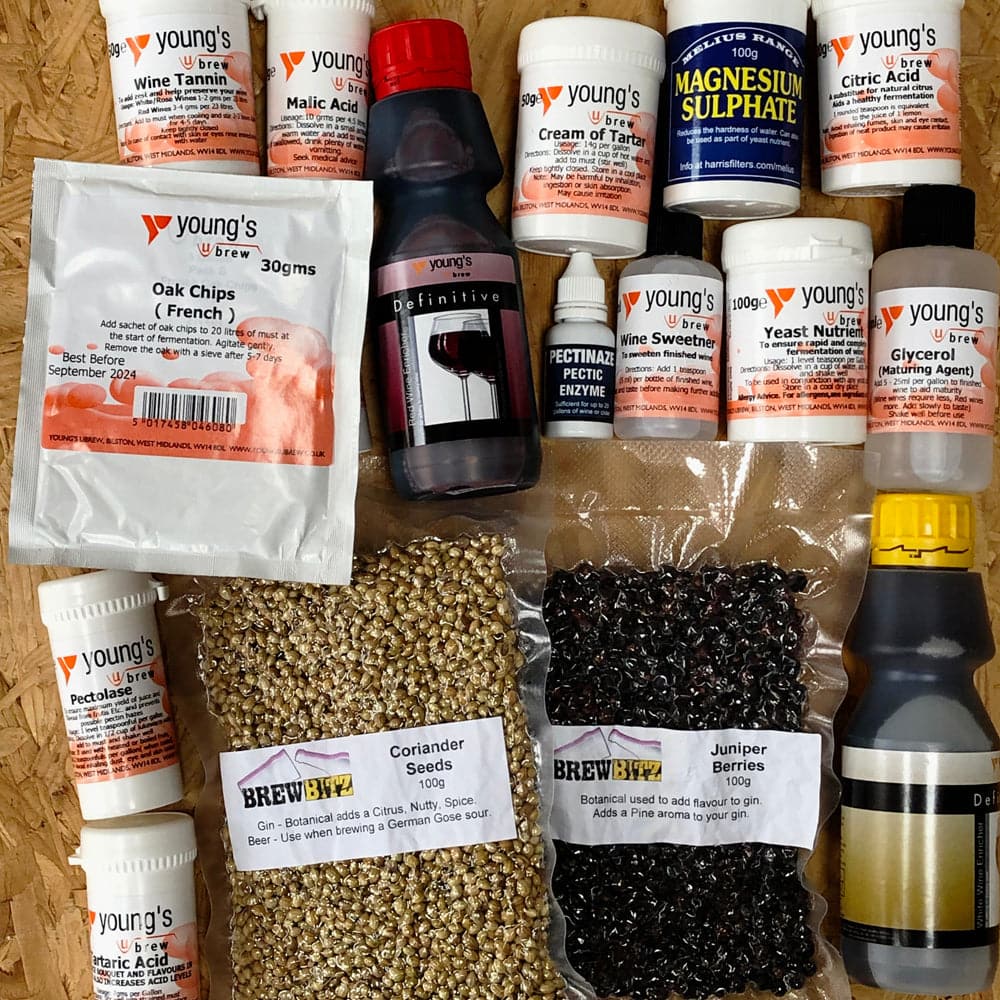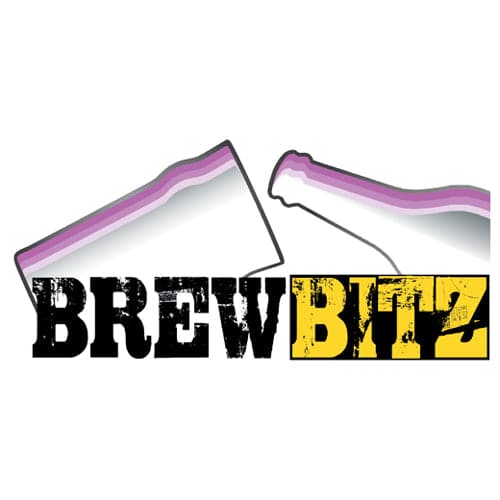 Dried Sloes - 500g
Add this item to your cart and then use our handy Shipping Calculator on the basket page to calculate your delivery charge.
Delivery to UK addresses starts at just £1.50 and orders over £70 are eligible for free UK delivery*
With these Dried Sloes you can make yourself something a little different.

If you've made other wines before and want to try a fruit one instead, then use dried sloes to make Sloe wine would be a good start.

You can also make some Sloe Gin if you are feeling the need for something a little stronger.
Before adding the sloes to make wine or gin, you need to hydrate them.  Put them in a bowl and add enough boiling water to just cover them.  Cover the bowl with clingfilm and leave for 24 hours.  Drain and use as fresh sloes.
Sloe Idea 1 - Use ideas. Add sloes to a depth of 1/3 of a kilner jar, just cover with sugar, then top up with gin to the top of the gar.  Seal and shake daily until all the sugar is dissolved.  Leave for up to 6 months to infuse,  Then strain and bottle the sloe gin. 
Sloe Idea 2 - Add the sloes to a keg of cider and top up with scrumpy cider to make slider.
Sloe Idea 3 - Add to your still when distilling to add a pink hue to your spirit.
Sloe Idea 3 - Make Sloe wine - Use our sloe wine recipe