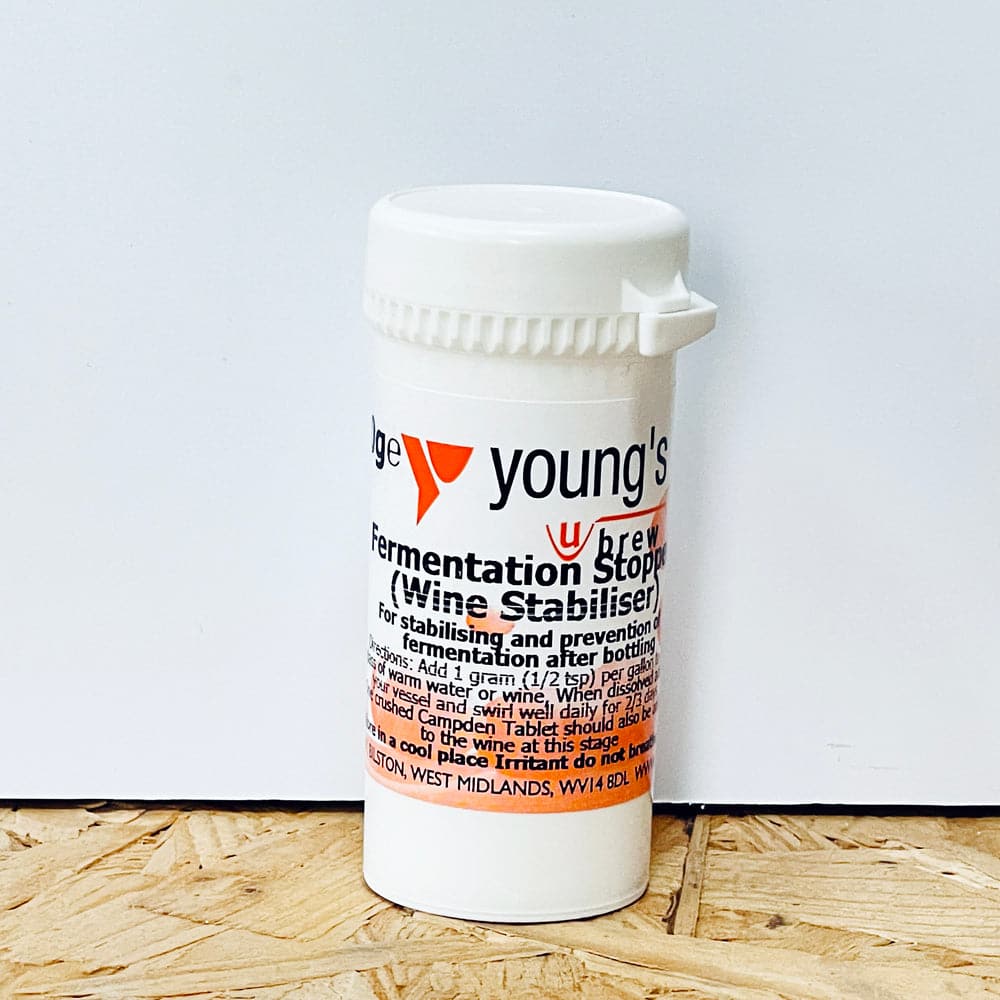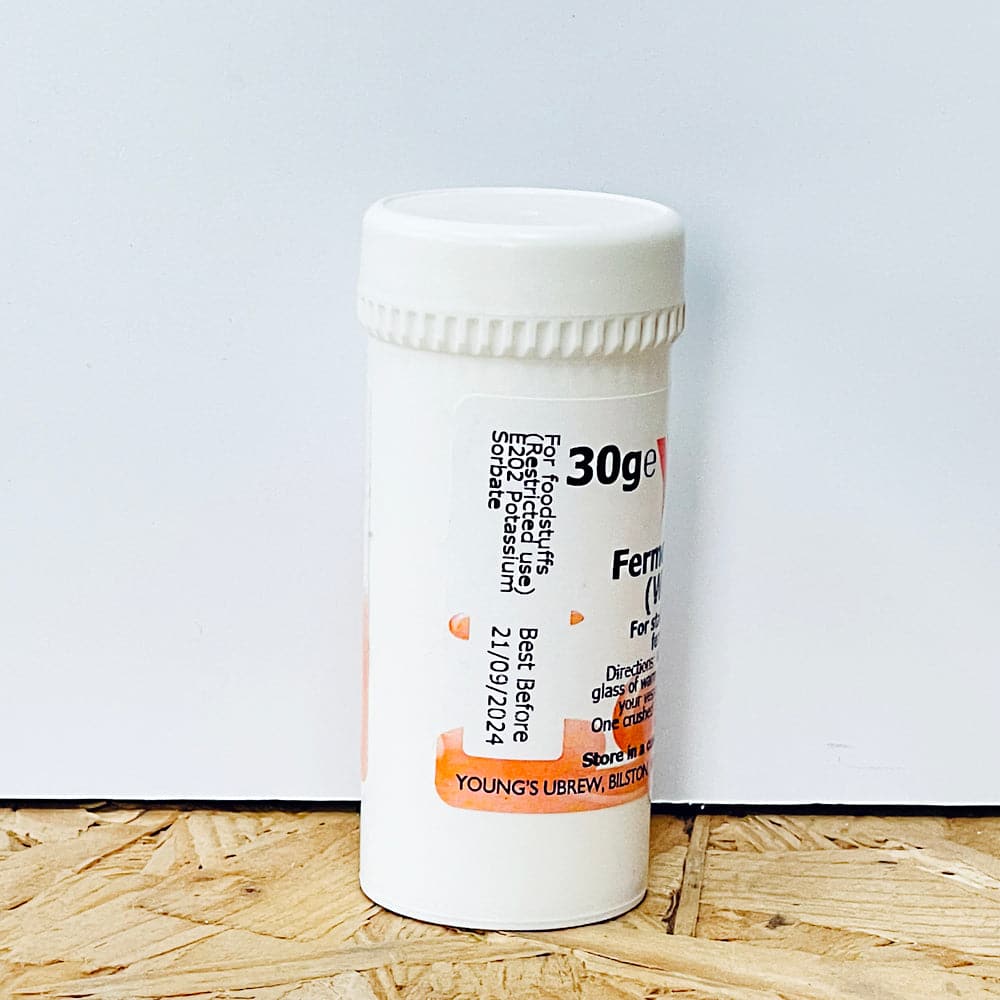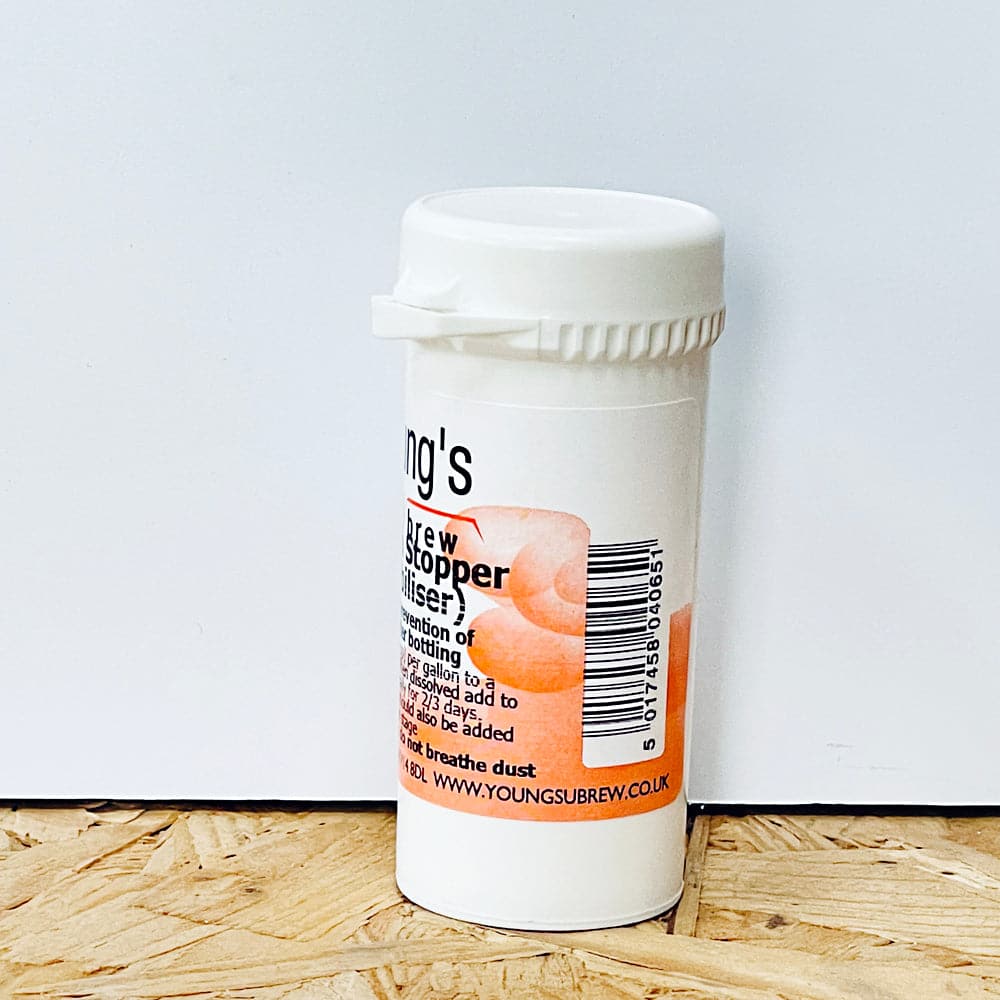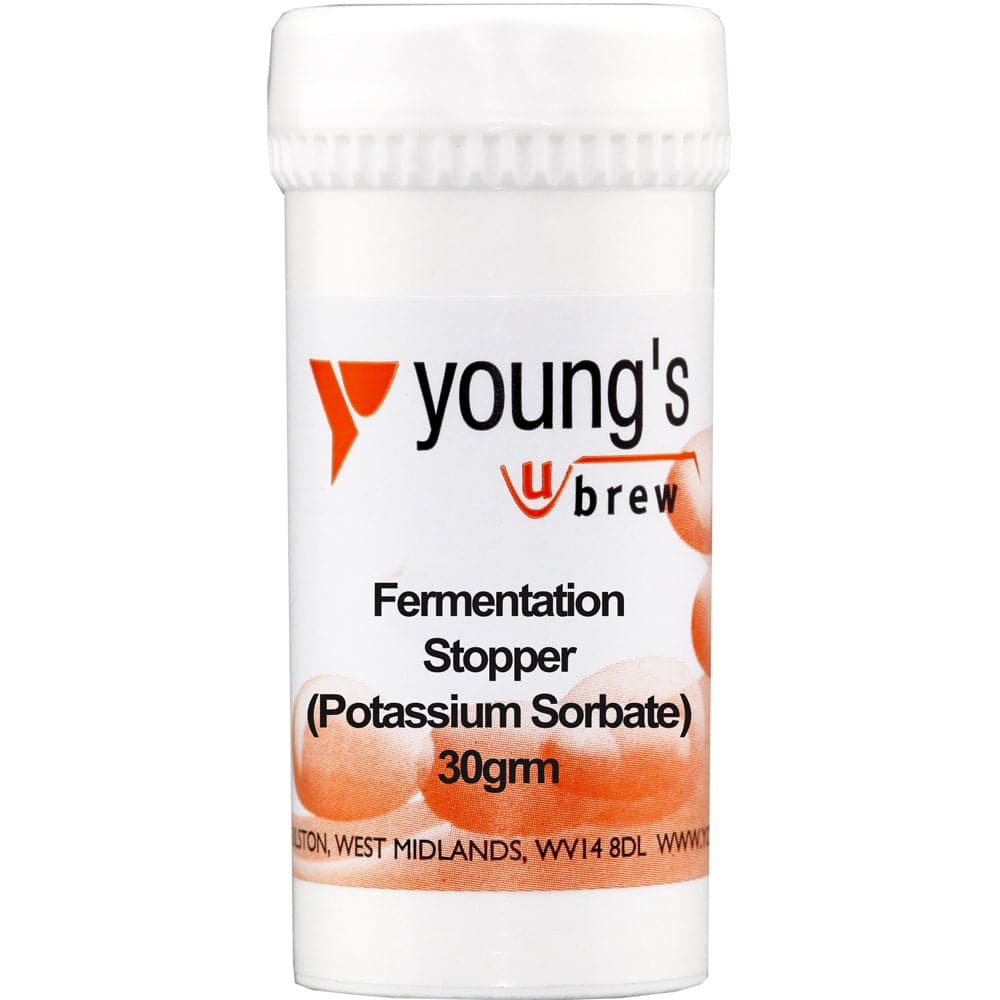 Fermentation Stopper (Pottassium Sorbate - E202) - Wine Stabiliser - 30g
Add this item to your cart and then use our handy Shipping Calculator on the basket page to calculate your delivery charge.
Delivery to UK addresses starts at just £1.50 and orders over £70 are eligible for free UK delivery*
Fermentation Stopper (Pottassium Sorbate) (E202) does what it says on the tin.  Also known as wine stabiliser, it is used to stop the fermentation process after the wine has been bottled and prevent any further fermentation in the bottle.
Instructions:
Siphon the wine off any sediment into a clean sterilised fermenting vessel.
Add 1 gram (1/2 tsp) per gallon to a glass of warm water or wine. Once dissolved add to the wine and swirl the wine to distribute evenly. Do not stir air into the wine. Cover / fit an airlock. Swirl the wine again in 24 hours and again 48 hours later.
Stir in 1 crushed campden tablet, then bottle as normal.
Store in a cool place. Irritant - Do not breath dust.