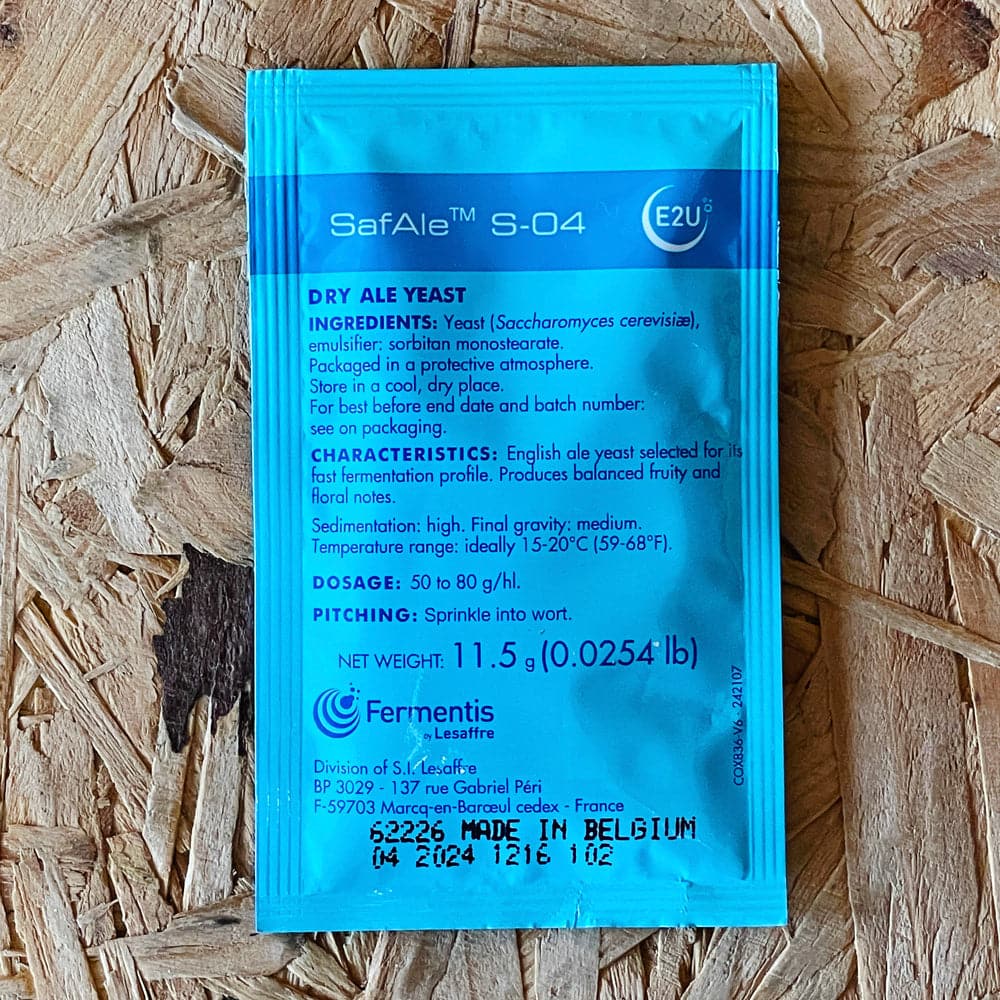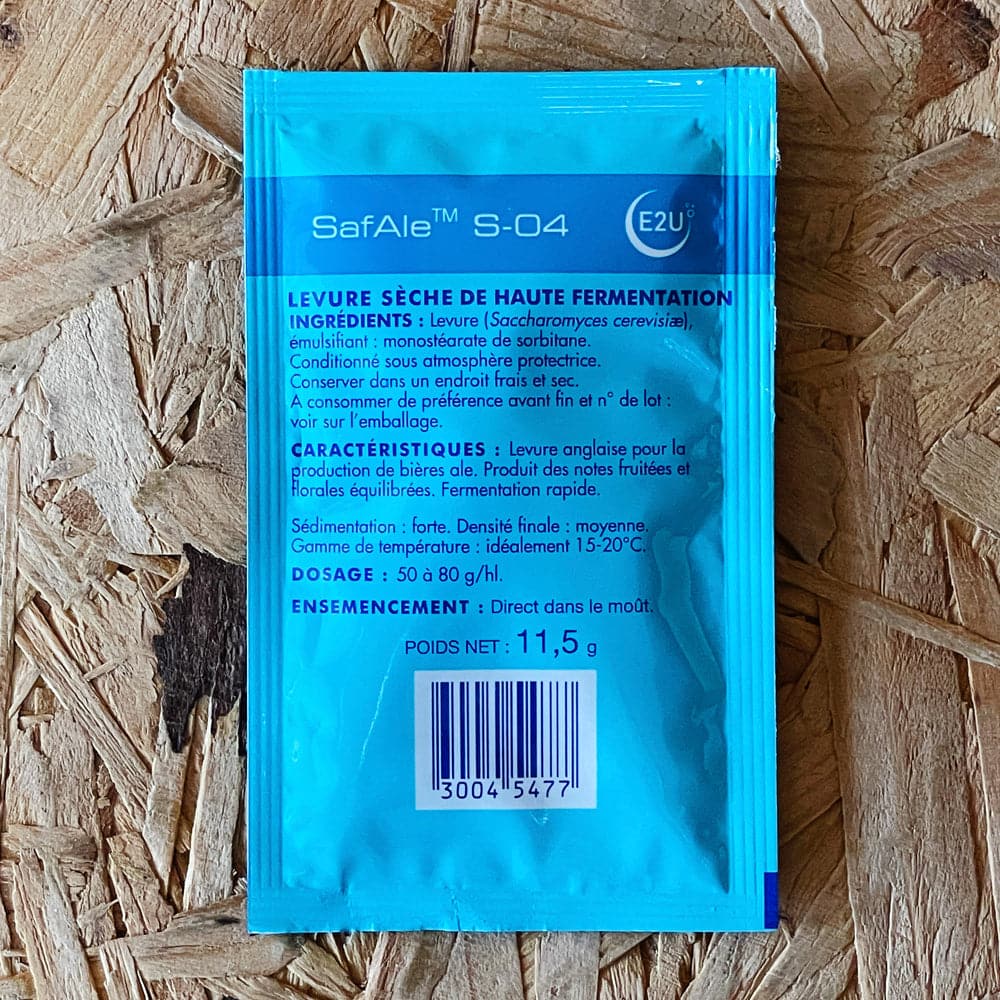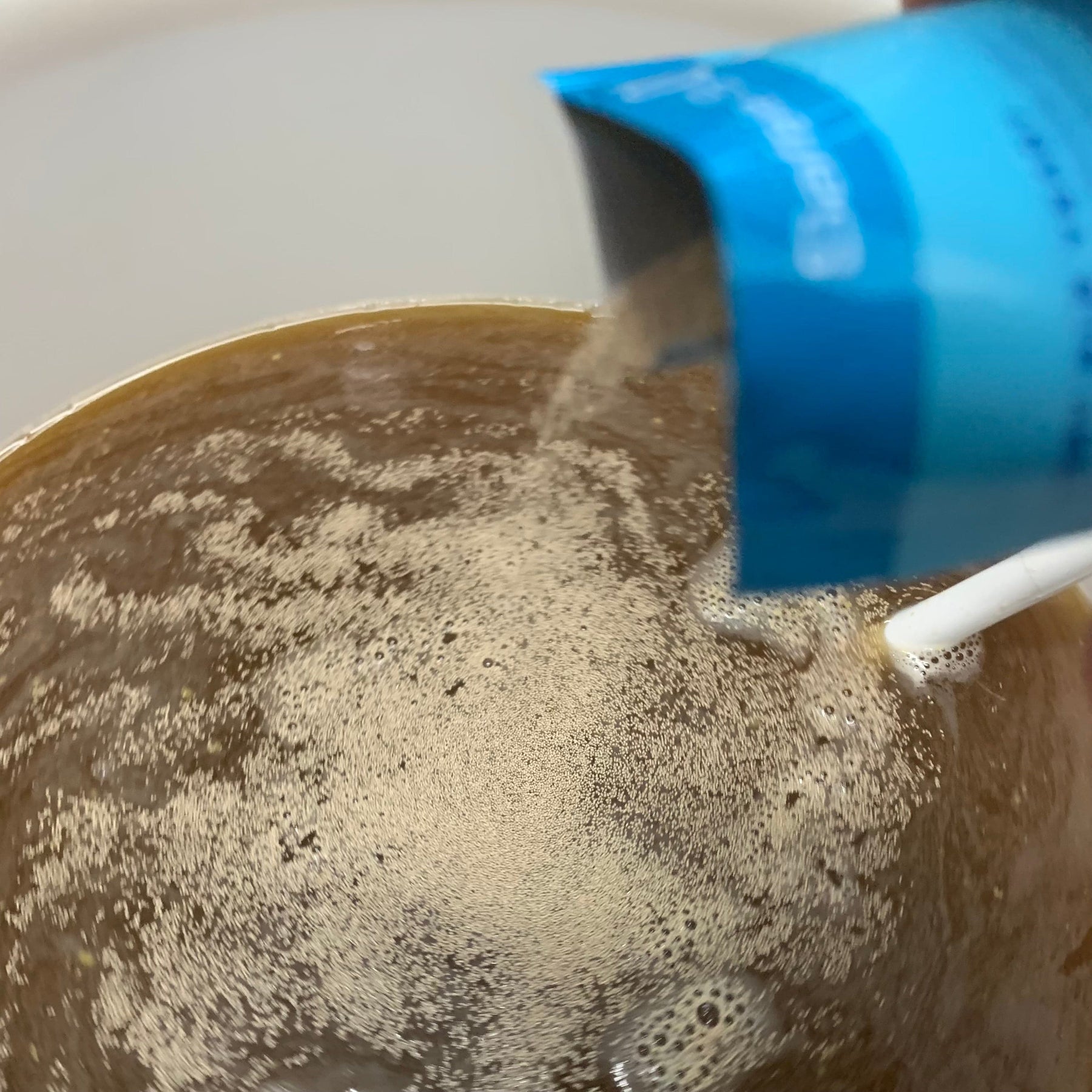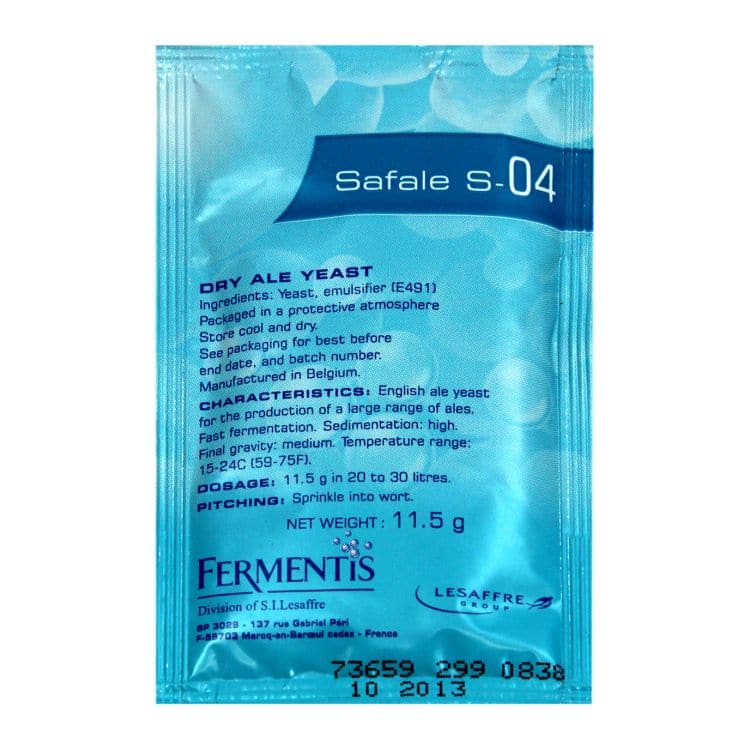 Safale S-04 English Ale Beer Yeast - 11.5g Sachet - Fermentis
Add this item to your cart and then use our handy Shipping Calculator on the basket page to calculate your delivery charge.
Delivery to UK addresses starts at just £1.50 and orders over £70 are eligible for free UK delivery*
Safale S-04 English Ale Yeast in 11.5g Sachet is great for making beers with a fruity and floral notes. 
Safale S-04 is an English ale brewers yeast selected for its fast fermentation profile. Produces balanced fruity and floral notes. Due to its flocculation power, this yeast helps to produce clear beers.
Ideal for a large range of American and English Ales – including highly hopped beers – and is perfectly adapted to cask-conditioned beers.
Dosage rate is 5g for 10 litres, so for a 23 litre batch, 1 x 11.5g sachet will be sufficient.
Ideal fermentation temperature is 15 - 20°C
Instructions for Pitching: Safale S-04 is a dried yeast and so you can just sprinkle it on the top of your wort.
On the packet this is called Dry Ale Yeast.  Please note this yeast will not create a dry beer.  The  term Dry Ale Yeast means it is a powdered yeast as compared to a liquid yeast.
- - -
Instructions for pitching from Fermentis:
1 - Direct pitching:
Pitch the yeast directly in the fermentation vessel on the surface of the wort at or above the fermentation temperature. Progressively sprinkle the dry yeast into the wort ensuring the yeast covers all the surface of wort available to avoid clumps. Ideally, the yeast will be added during the first part of the filling of the vessel.
2 - With prior rehydration:
Alternatively, in a sterile glass, sprinkle the yeast onto 120ml of wort at 25 to 29°C (77°F to 84°F). Leave to rest 15 to 30 minutes, gently stir and pitch the resultant cream into the fermentation vessel.