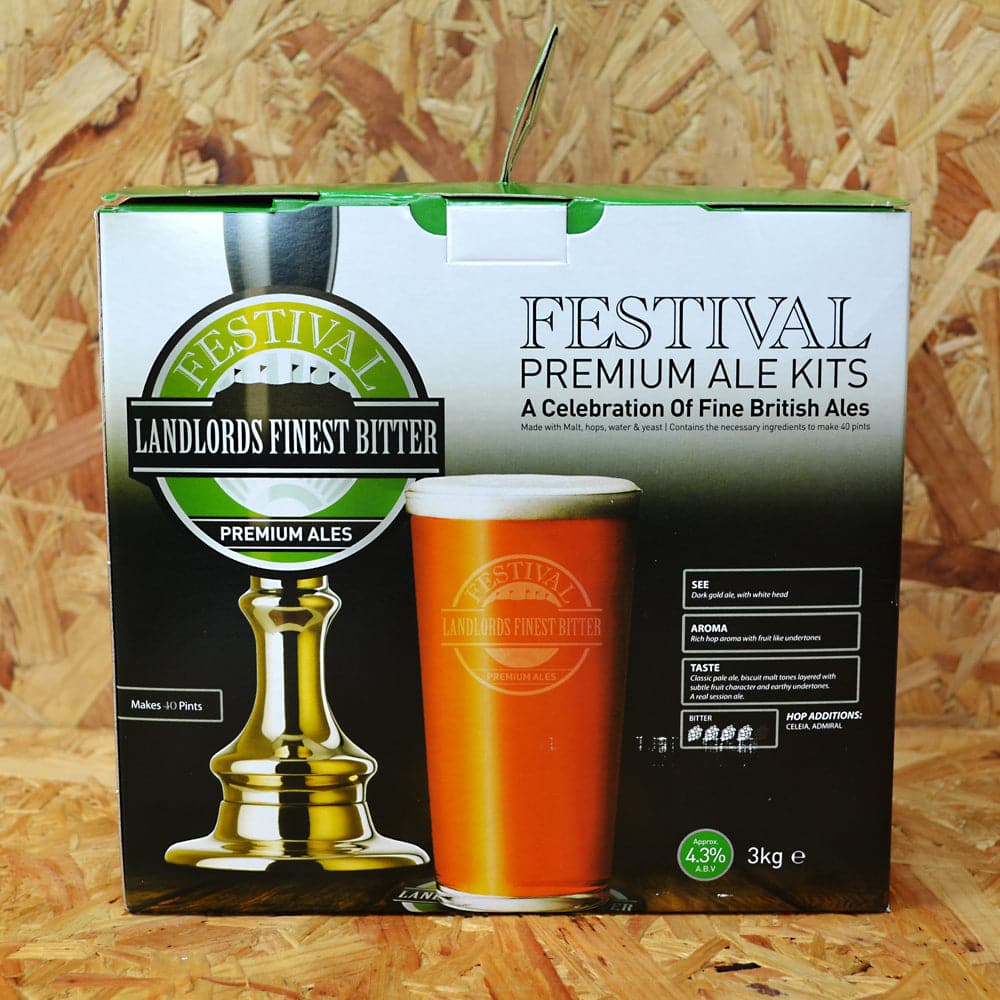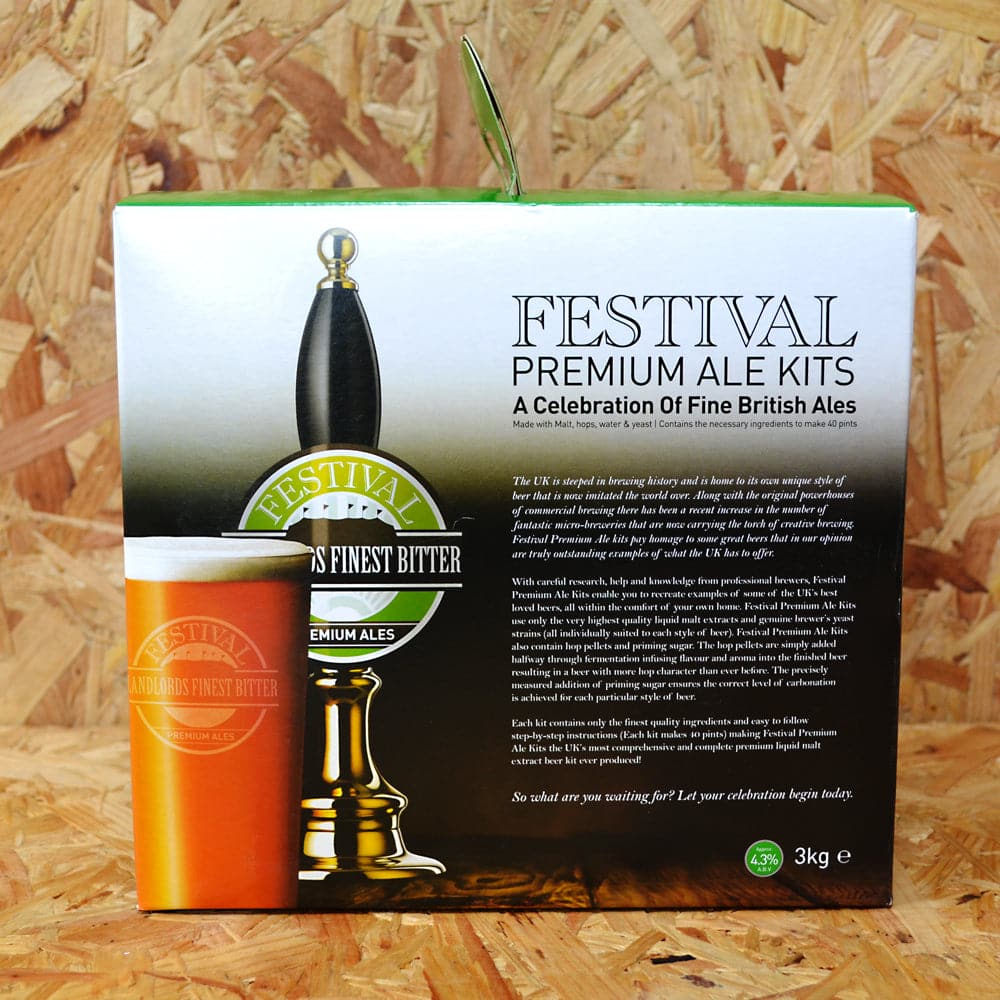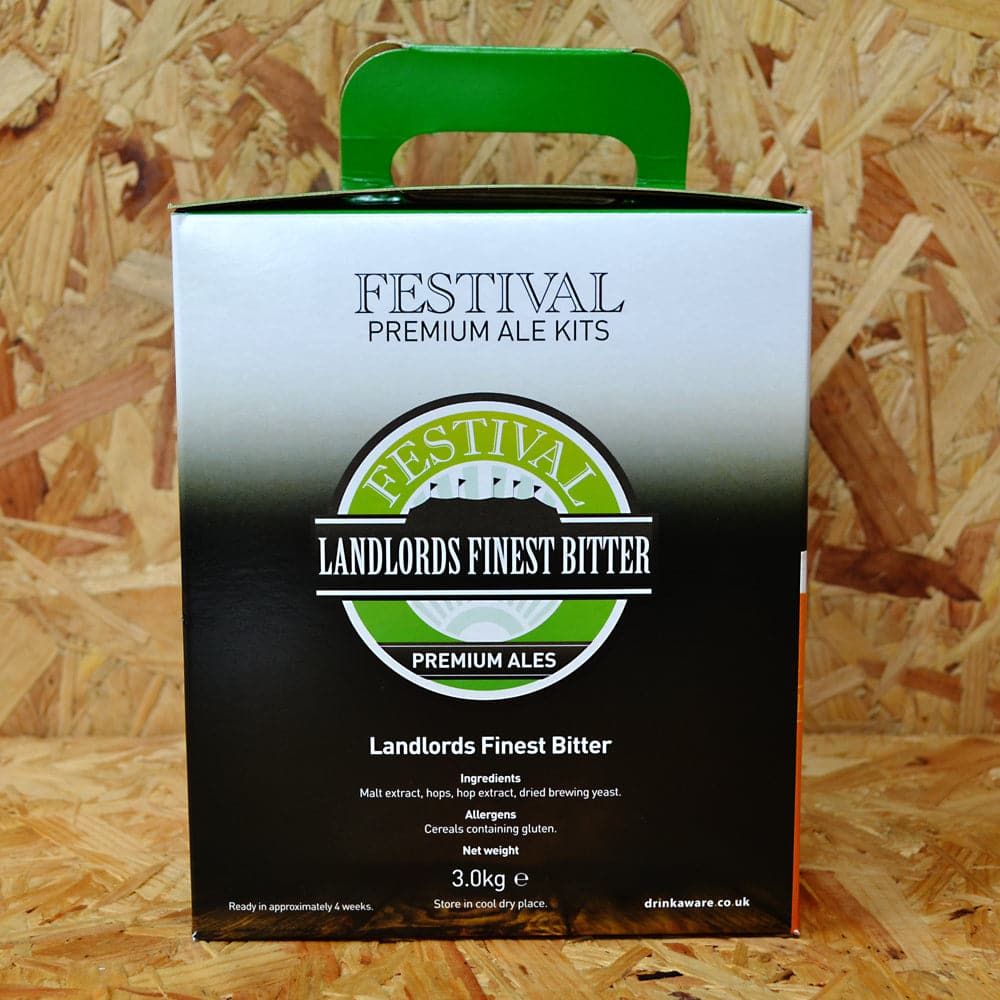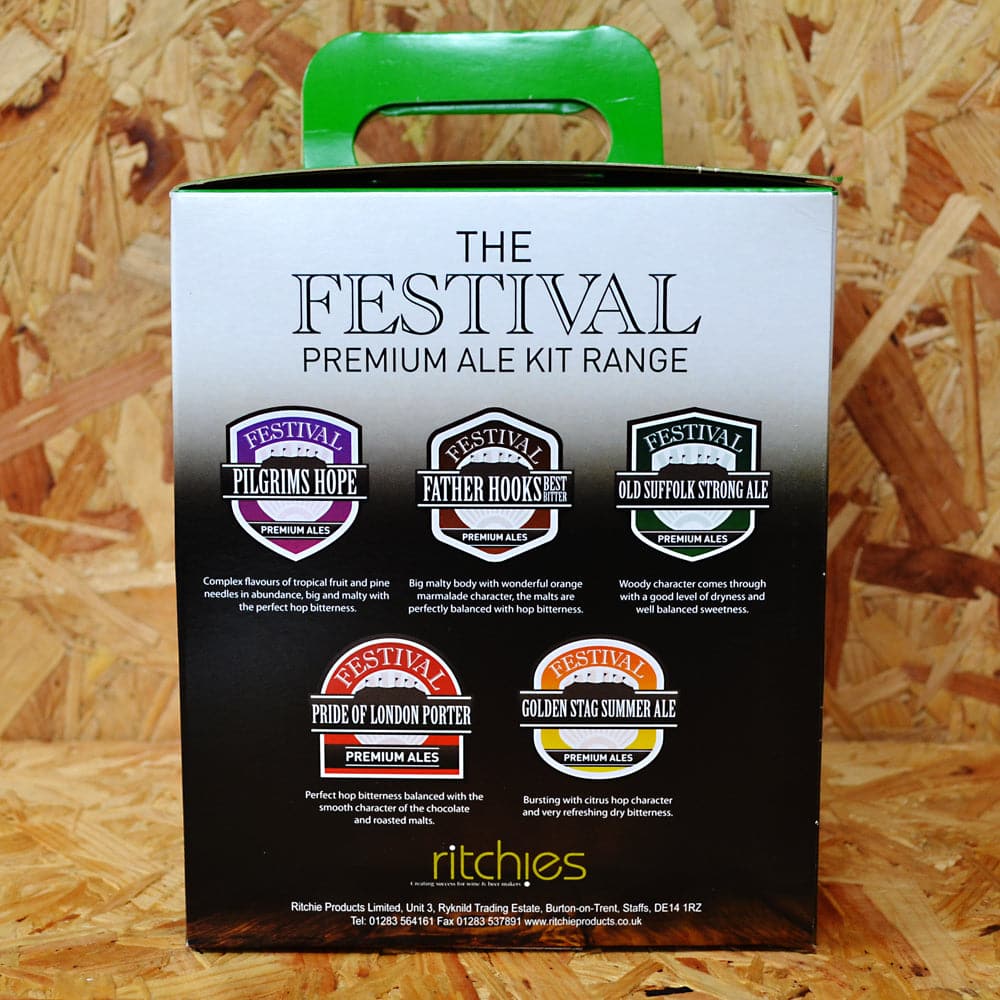 Festival Ales - Landlords Finest Bitter - 40 Pint Beer Kit
Add this item to your cart and then use our handy Shipping Calculator on the basket page to calculate your delivery charge.
Delivery to UK addresses starts at just £1.50 and orders over £70 are eligible for free UK delivery*
Make 40 pints of traditional bitter with the Festival Ales Landlord's Finest Bitter beer kit.
Festival Ales Landlord's Finest is an beautiful beer that has a classic pale look, stunning subtle fruit characters, malty biscuit tones and earthy undertones.  Use the included extra Celeia & Admiral hops to add extra floral and citrus tones at the end of fermentation if you want.
At 4.3%, Festival Ales Landlord's Finest is a perfect session ale! Festival Ales beer kits are made with the finest ingredients and will leave you with a true pub quality beer.
Bitterness rated at 4/5.
You will also need basic brewing equipment such as: a bucket; siphon; steriliser; thermometer & hydrometer to brew this ingredient kit.