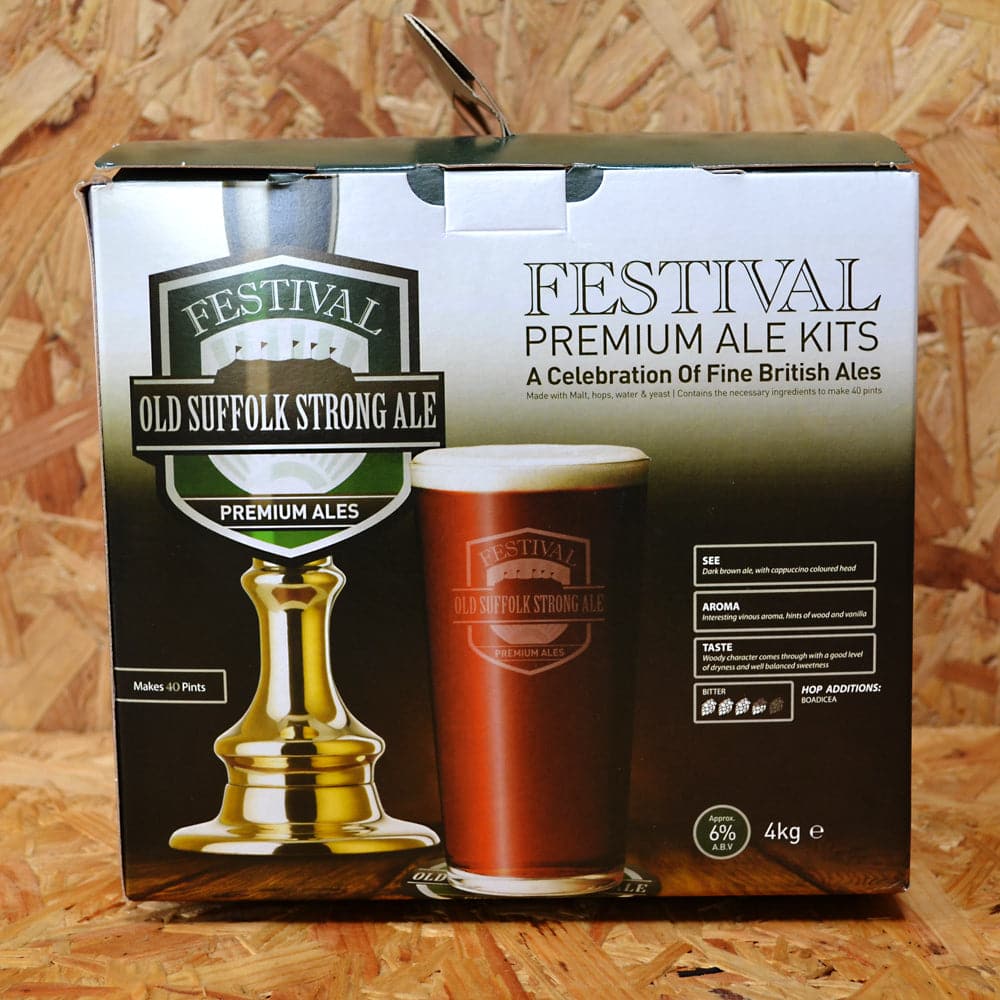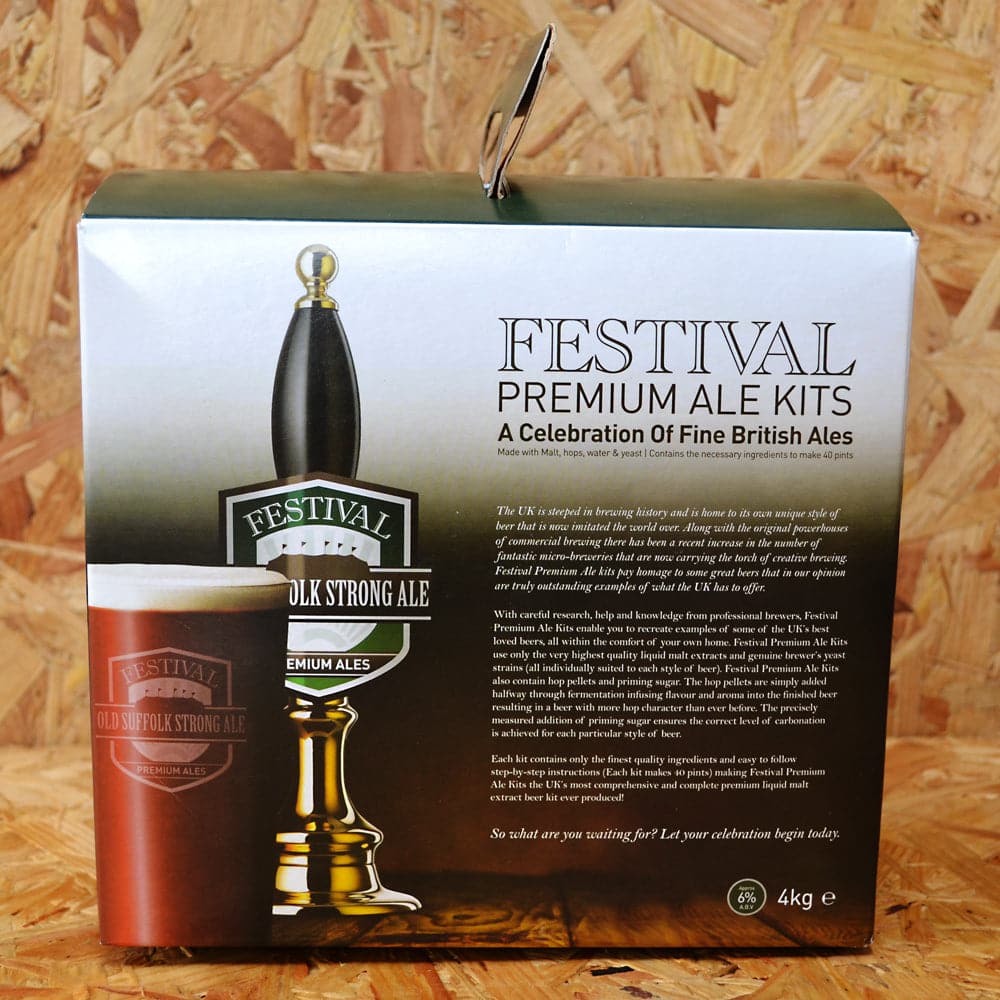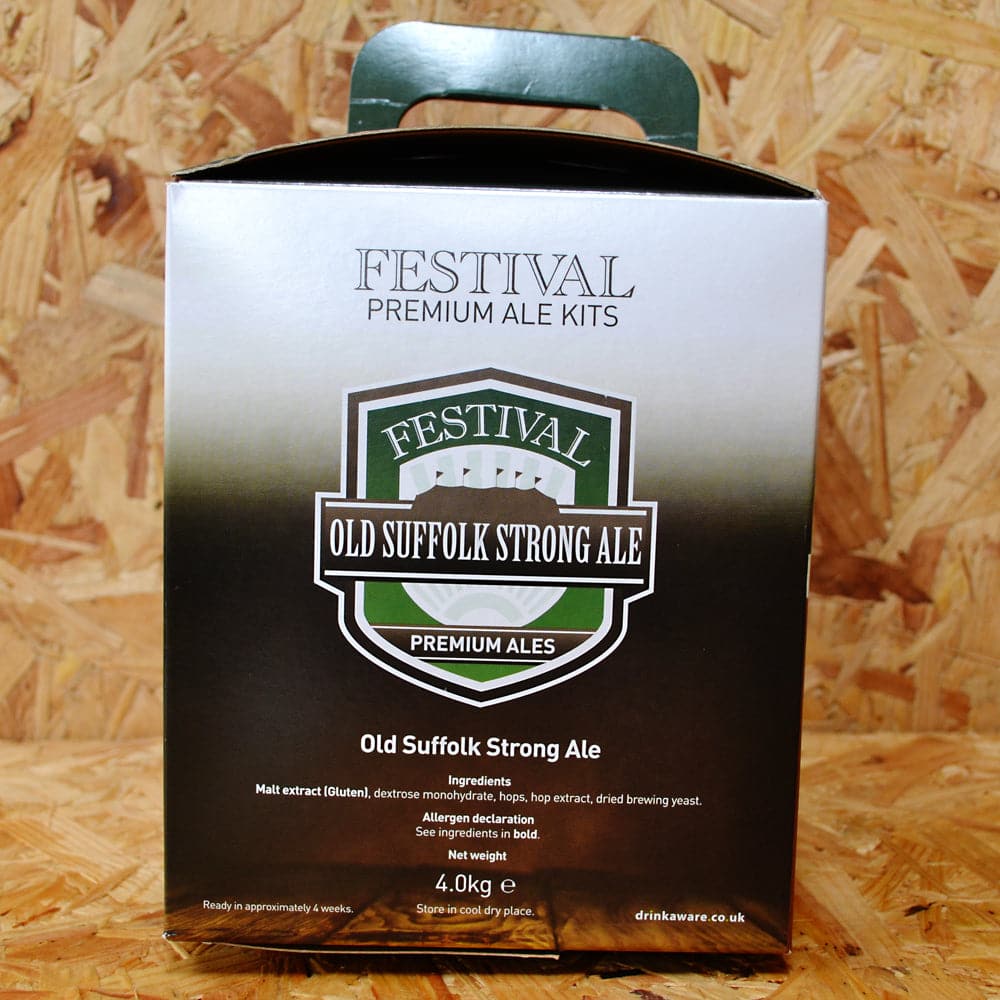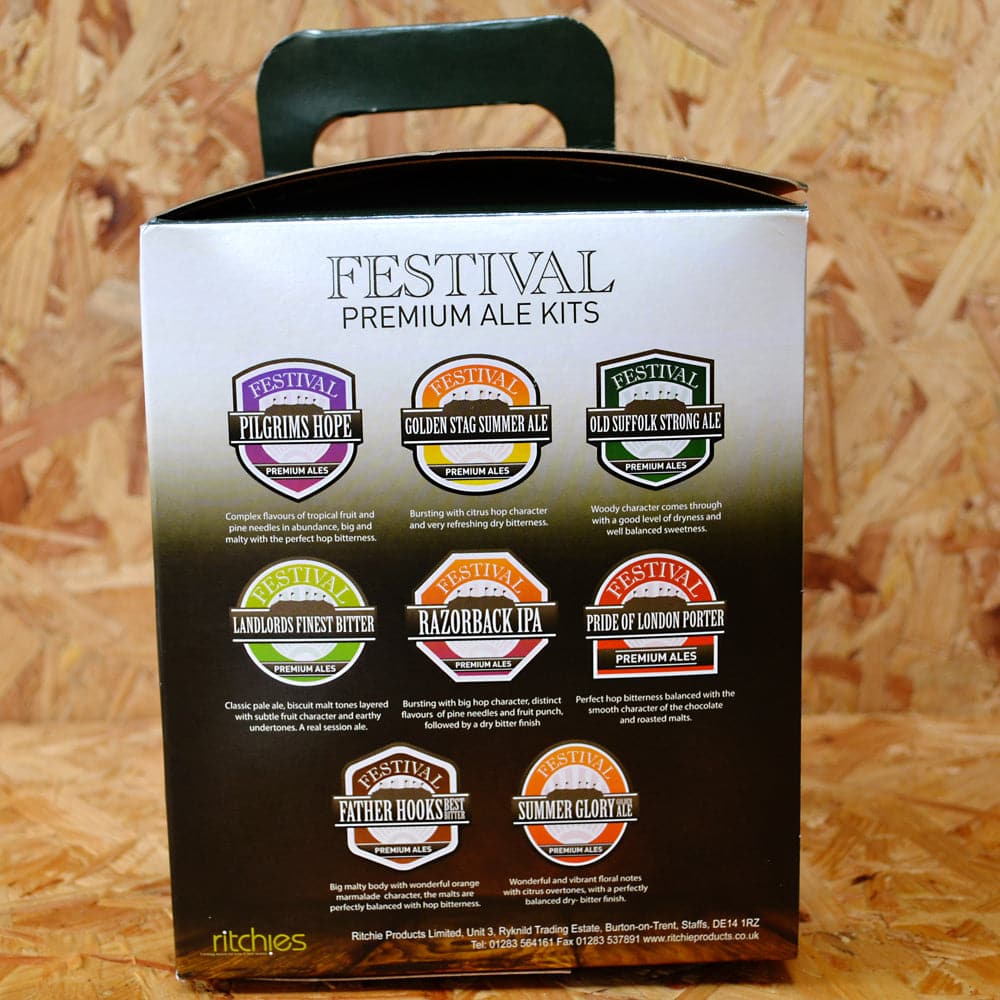 Festival Ales - Old Suffolk Strong Ale - 40 Pint Beer Kit
Add this item to your cart and then use our handy Shipping Calculator on the basket page to calculate your delivery charge.
Delivery to UK addresses starts at just £1.50 and orders over £70 are eligible for free UK delivery*
Make 40 pints of strong beer with the Festival Ales Old Suffolk Strong Ale beer kit.
Old Suffolk Strong is a strong beer that packs a punch at 6%, it's rich, complex, dark brown in colour with a cappuccino coloured head, hints of cedar wood, vanilla and wine.
Old Suffolk Strong has got plenty of character that'll make you want to dive in. Balanced bitterness, sweetness & dryness.
At 3.5/5 on the bitter scale it's almost half and half when it comes to bitter over sweet.
Hop addition here is Boadicea add a light floral, grassy aroma with a bit of spice.
You will also need basic brewing equipment such as: a bucket; siphon; steriliser; thermometer & hydrometer to brew this Festival Ales ingredient kit.