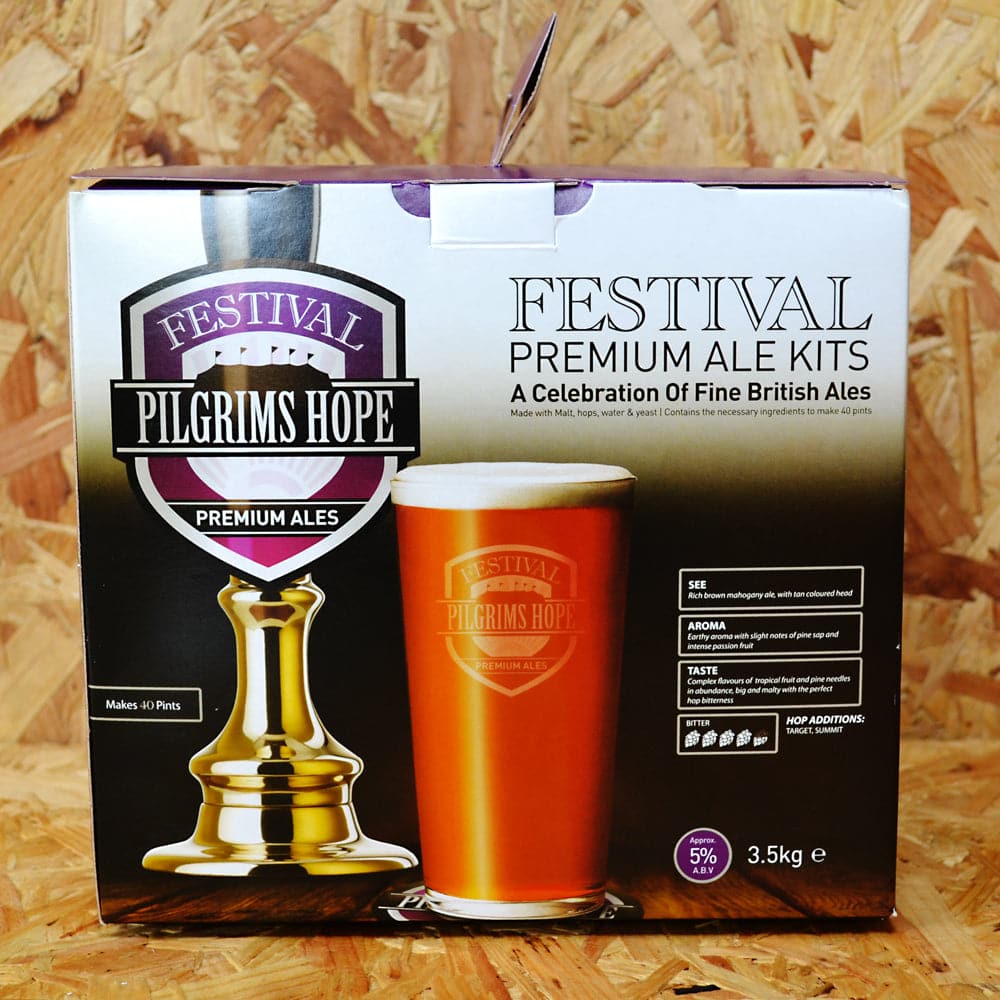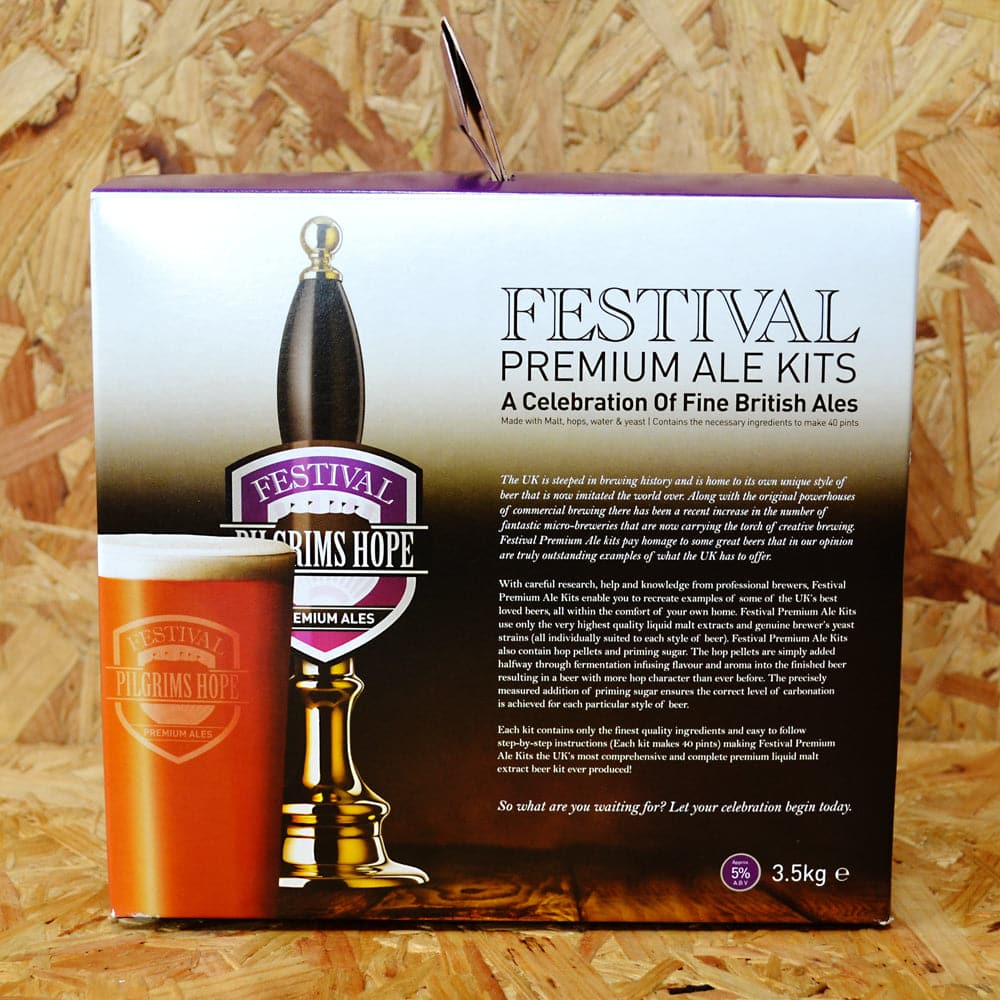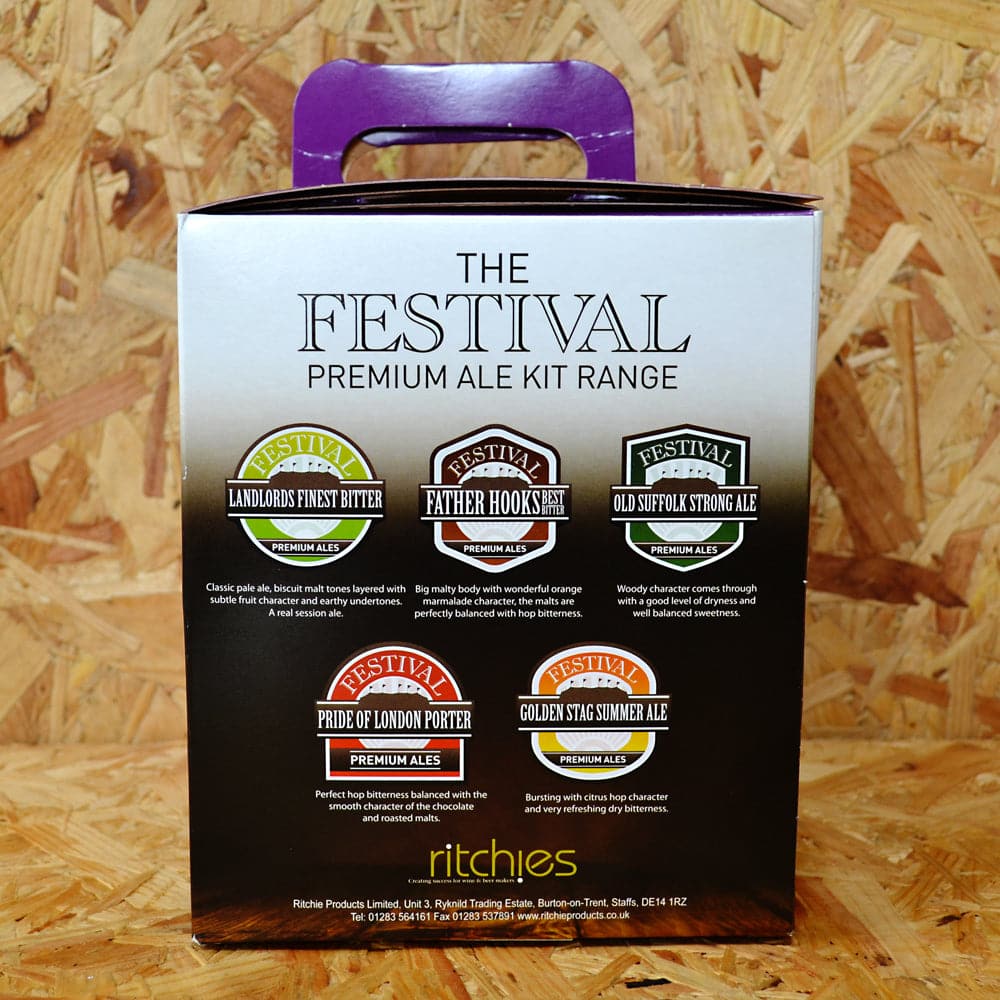 Festival Ales - Pilgrims Hope American Brown Ale - 40 Pint Beer Kit
Add this item to your cart and then use our handy Shipping Calculator on the basket page to calculate your delivery charge.
Delivery to UK addresses starts at just £1.50 and orders over £70 are eligible for free UK delivery*
Make 40 pints of American style tropical brown ale craft beer with the Festival Ales Pilgrims Hope beer kit.
Complex and rich in character, passionfruit, pine and tropical fruits ooze from this deep, mahogany brown colour beer with a tanned off-white head. From the eyes to the nose, Pilgrims Hope smells amazing. 
This is a fruity, malty beer kit yet it's balanced with high bitterness. With 4.5/5 on the bitter scale you get a stunning bitter finish with lots of citrus.
An incredibly complex beer that takes the taste buds on one hell of ride. The hints of tropical fruits and pine needles coupled with the big malty character is just stunning.
At 5%, Pilgrims Hope has got some kick to it. A very, very good beer. Perfect both barrelled and bottled.
Hop additions include: Target & Summit
You will also need basic brewing equipment such as: a bucket; siphon; steriliser; thermometer & hydrometer to brew this Festival Ales ingredient kit.