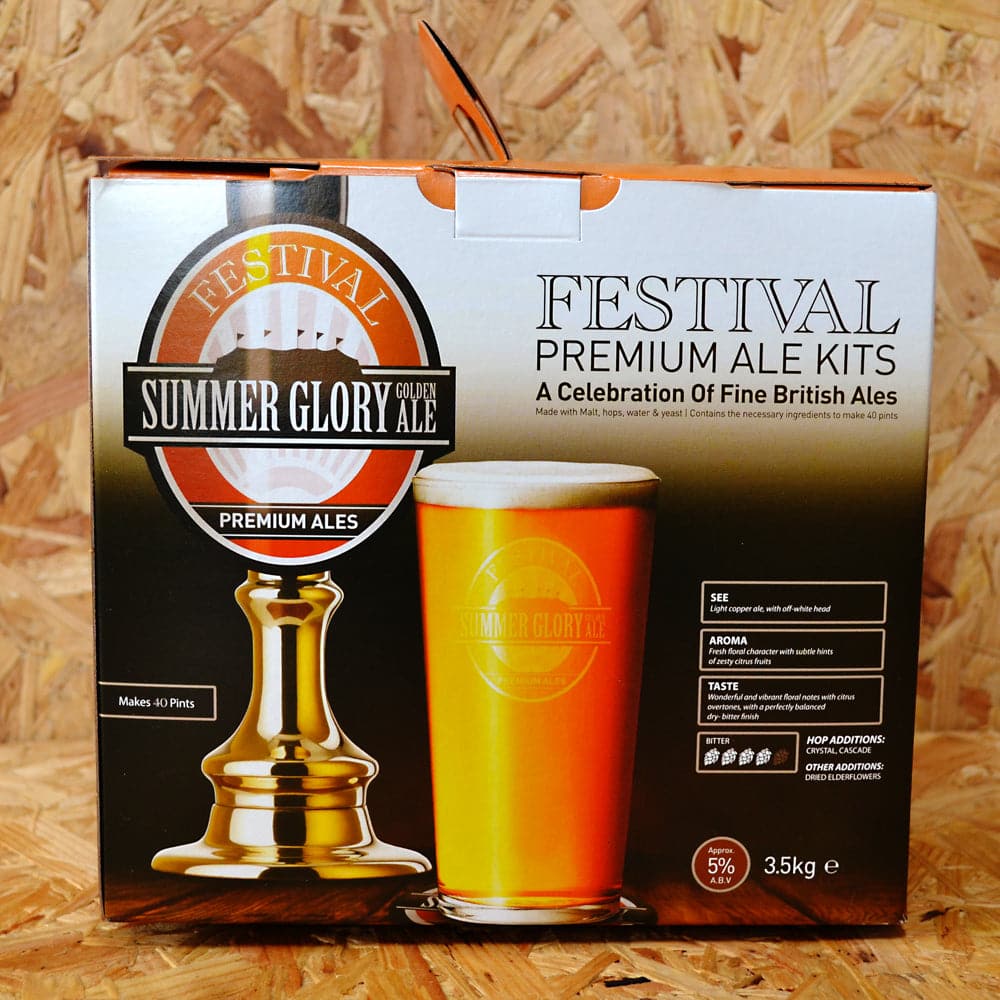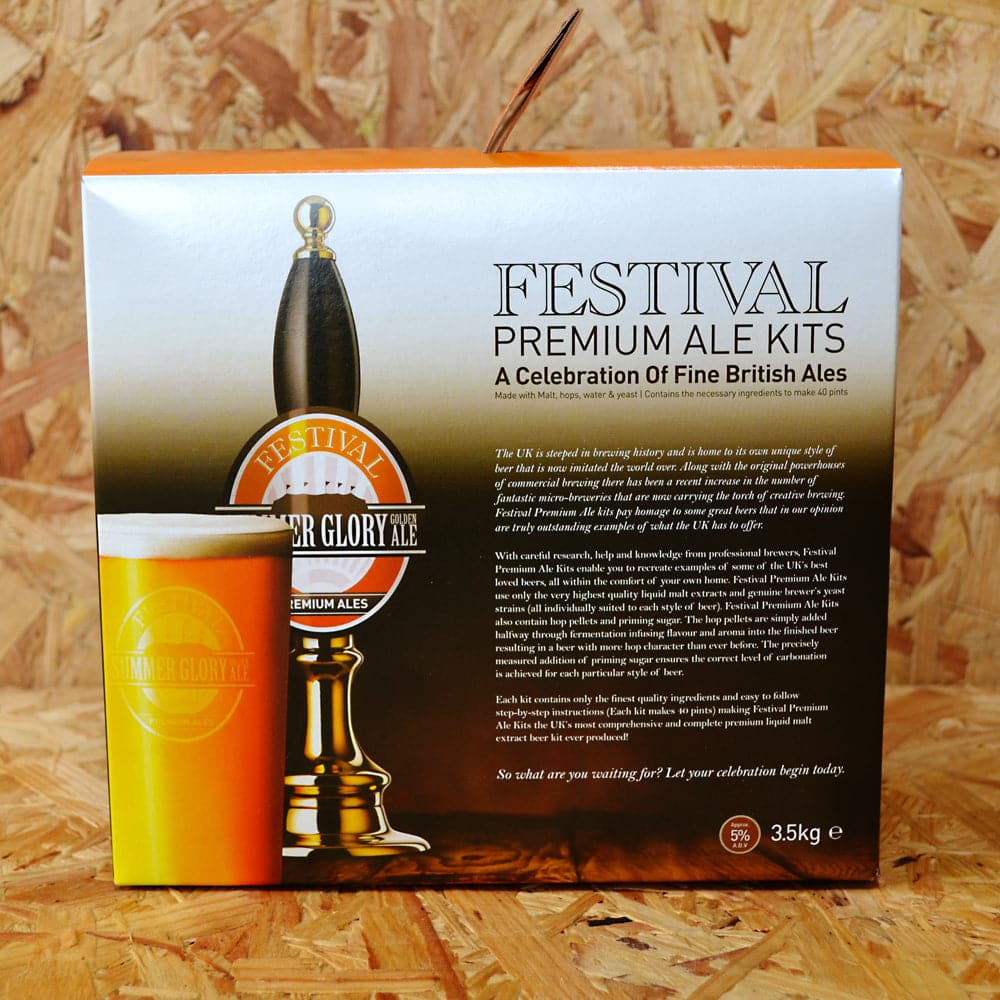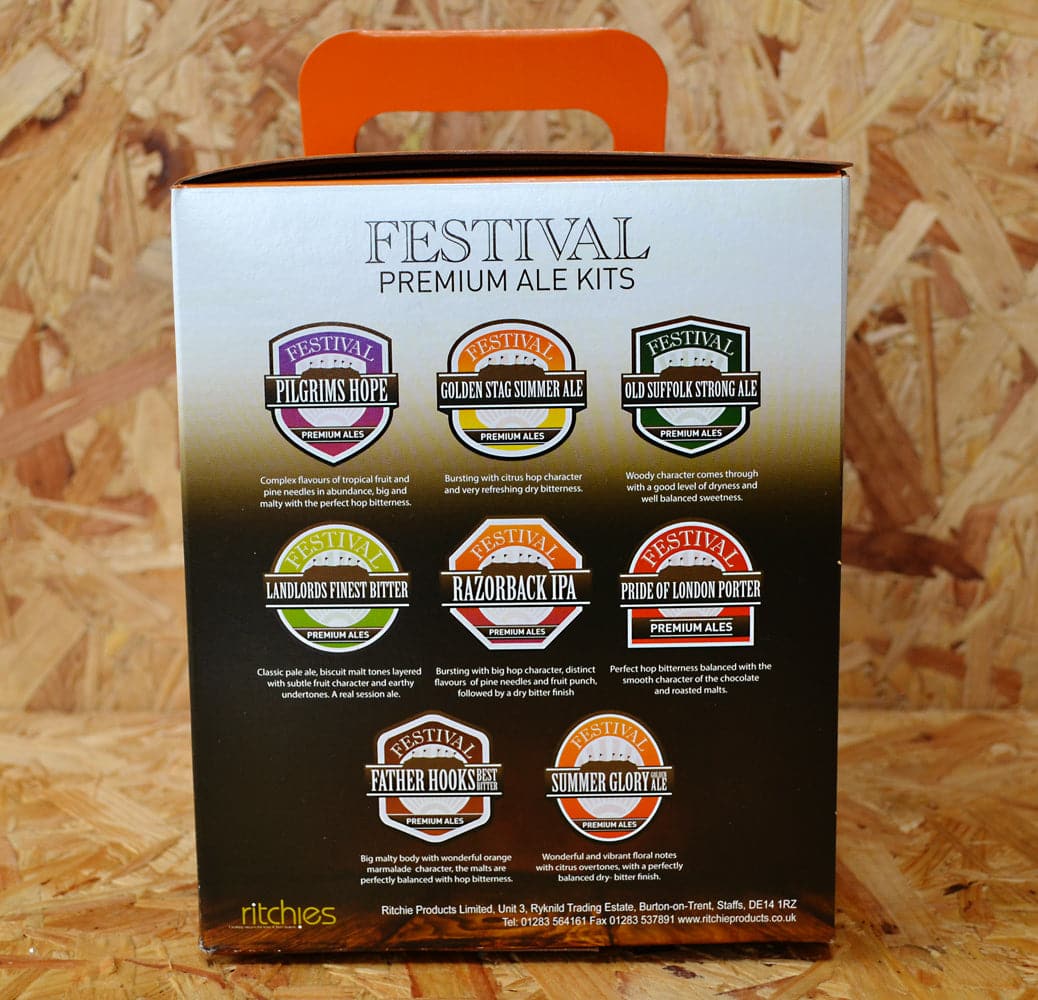 Festival Ales - Summer Glory Golden Ale - 40 Pint Beer Kit
Add this item to your cart and then use our handy Shipping Calculator on the basket page to calculate your delivery charge.
Delivery to UK addresses starts at just £1.50 and orders over £70 are eligible for free UK delivery*
Make 40 pints of golden amber ale with the Festival Ales Summer Glory Golden Ale beer kit.
Summer Glory is a light copper, golden ale with vibrant floral elderflower notes, citrus undertones with a dry bitter finish.  A very refreshing beer at 5%.
This was once a special limited run, but due to incredible demand it is now a standard kit by Festival Ales.
With 4/5 on the bitter scale it's got a fresh bitter edge which is perfect for summer. Bottle condition this beer and pop it in the fridge, it's incredible on a summer's day!
Hop additions include Crystal and Cascade. Extra additions include dried elderflowers for that extra summery taste and aroma.
What a great, premium beer Summer Glory Golden Ale is. Easily as good if not better than what you get in the pubs!
You will also need basic brewing equipment such as: a bucket; siphon; steriliser; thermometer & hydrometer to brew this Festival Ales ingredient kit.