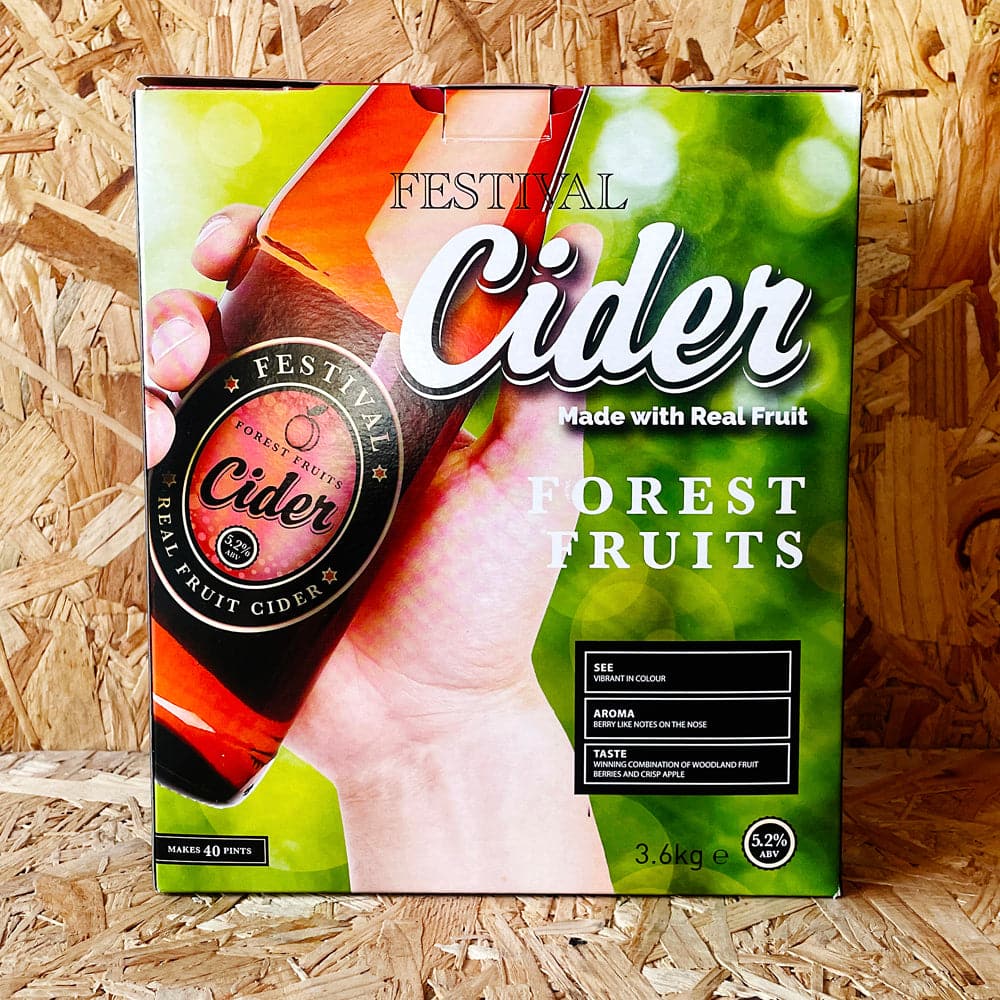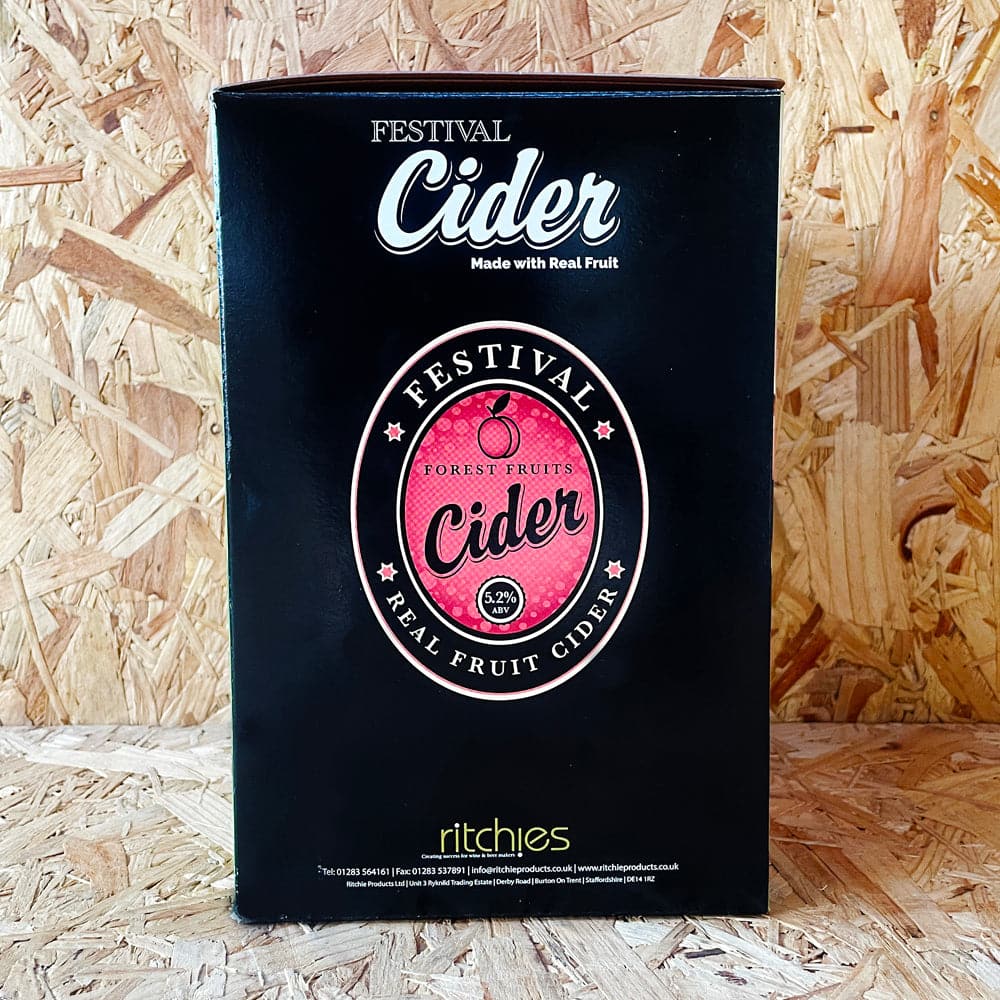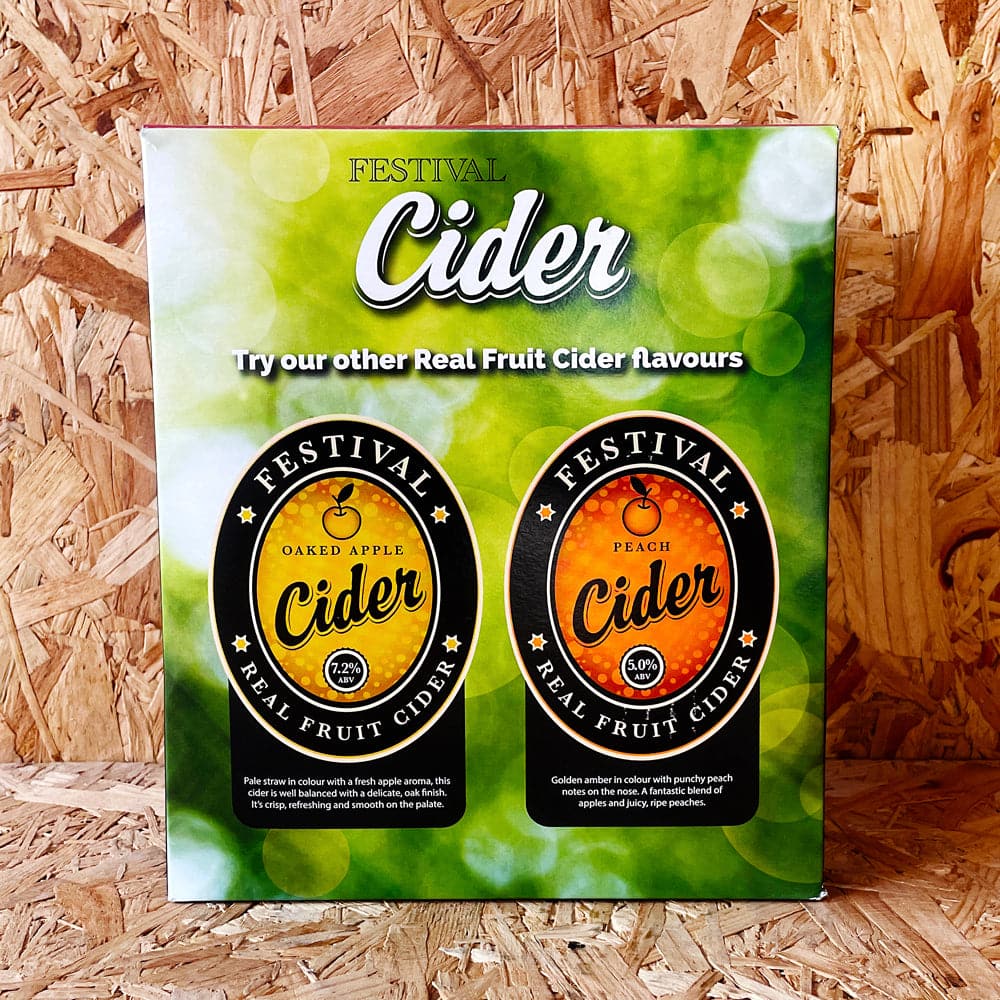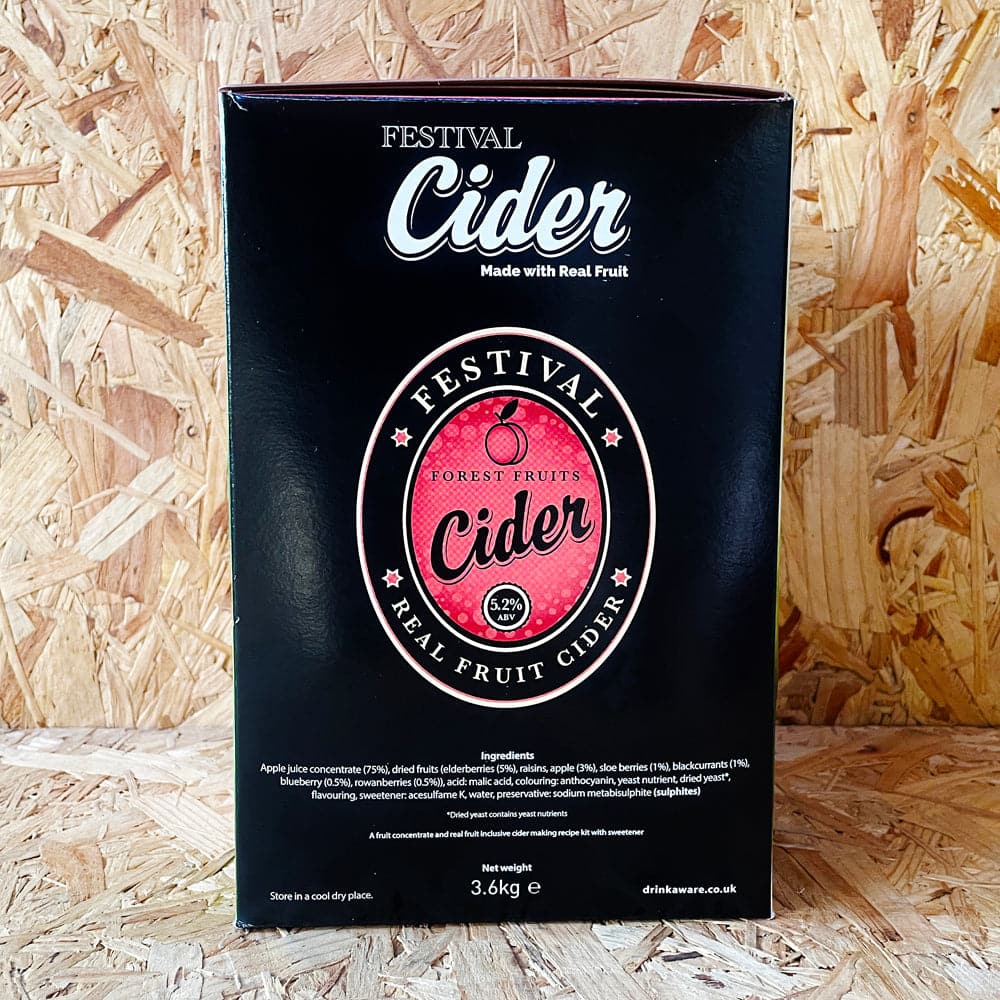 Festival Cider - Forest Fruits Apple Cider - 40 Pint Homebrew Fruit Cider Kit
Add this item to your cart and then use our handy Shipping Calculator on the basket page to calculate your delivery charge.
Delivery to UK addresses starts at just £1.50 and orders over £70 are eligible for free UK delivery*
The Festival Forest Fruits Cider homebrew kit makes 40 pints of amazing quality, homebrew fruity cider that is just perfect on a hot summer's day!
This homebrew fruit cider kit comes with a LOT of apple juice concentrate meaning it makes a real apple based cider with a pack of dried fruits which include elderberries, raisins, apple, sloes, blackcurrants. blueberries and rowan berries to add flavour and colour.
The addition of dried the dried fruits adds colour and flavour to the cider base and adds amazing flavours and character making a delicious fruit cider that has a natural colour from the added fruits.
This Festival forest fruits cider kit will make a fruity cider with a strength of 5.2%. 
Also included in this Festival Forest Fruits Cider homebrew kit is a sweetener sachet so you can make it as you like it.  You can opt to add the sweetener at the end of the fermentation instead of at the beginning.  This will allow you to add as little or as much as you like.  The more you add, the sweeter the cider becomes. So if you want a sweet cider, add the whole sachet.  If you would like a medium cider, then only add half the packet.  If you want a dry cider, then do not add the sweetener sachet.
The festival forest fruits cider kit also comes with a forest fruit flavouring sachet, which will add even more fruity flavours to your cider kit.  You can add this after the fermentation.  Taste your cider before adding this sachet as it will have a lot of fruity flavours from the dried fruits.  You can add as much of the flavouring sachet as you want.  You do not have to add the whole packet. The sachet is very strong, so add a few drops at a time into your cider at a time and add the amount flavouring to your desired flavour intensity..
Could this be the BEST homebrew fruit cider kit on the market?