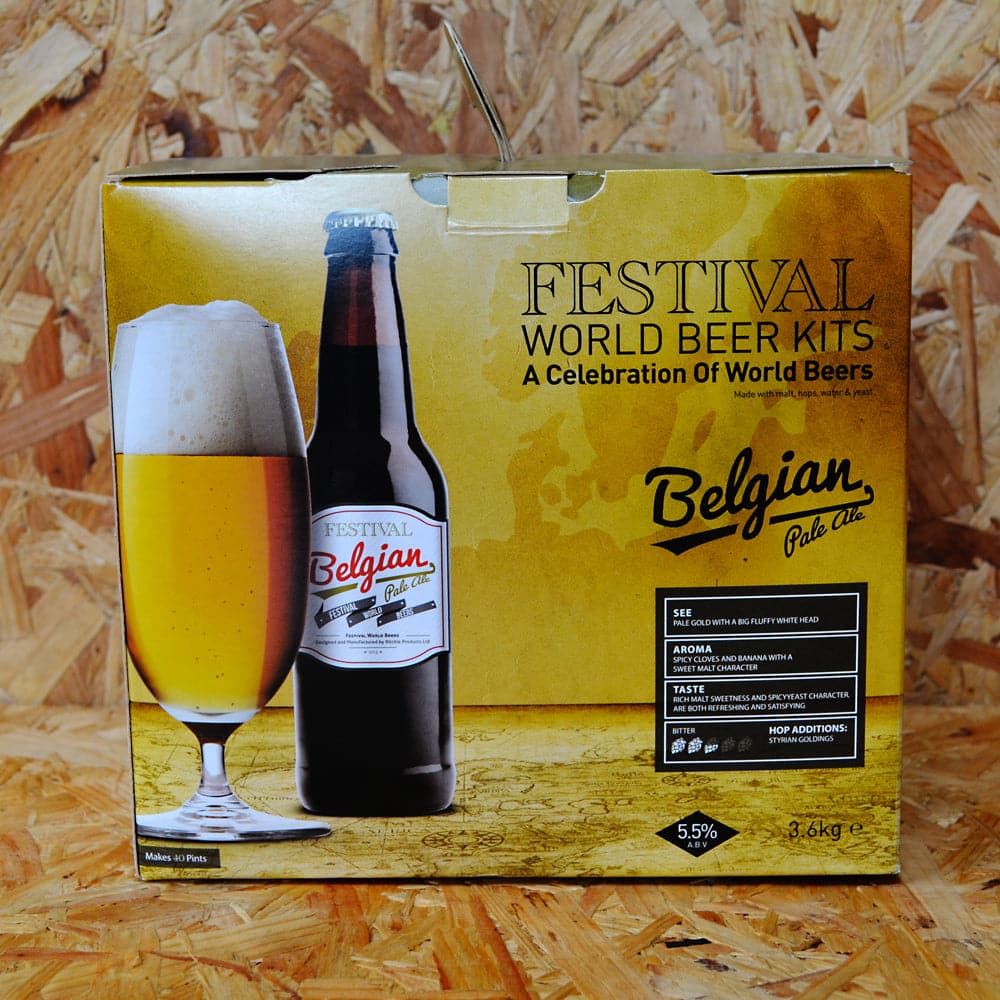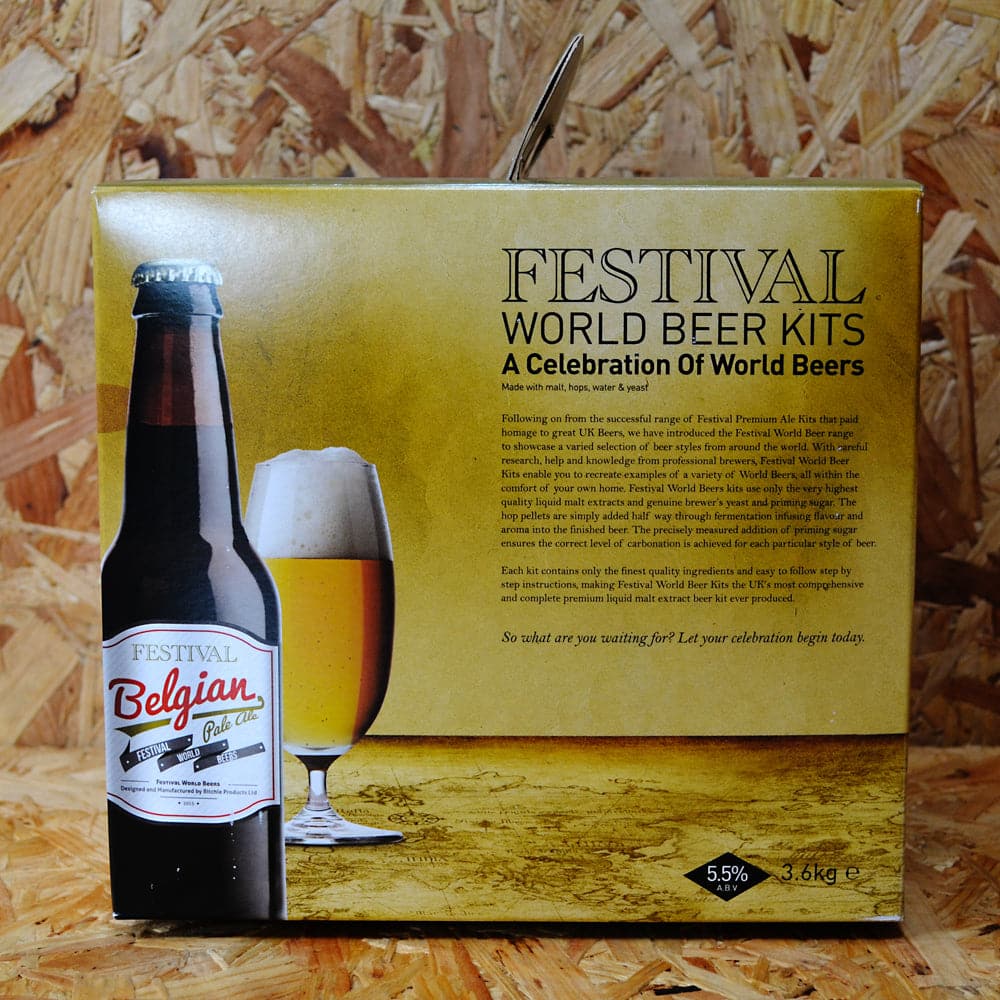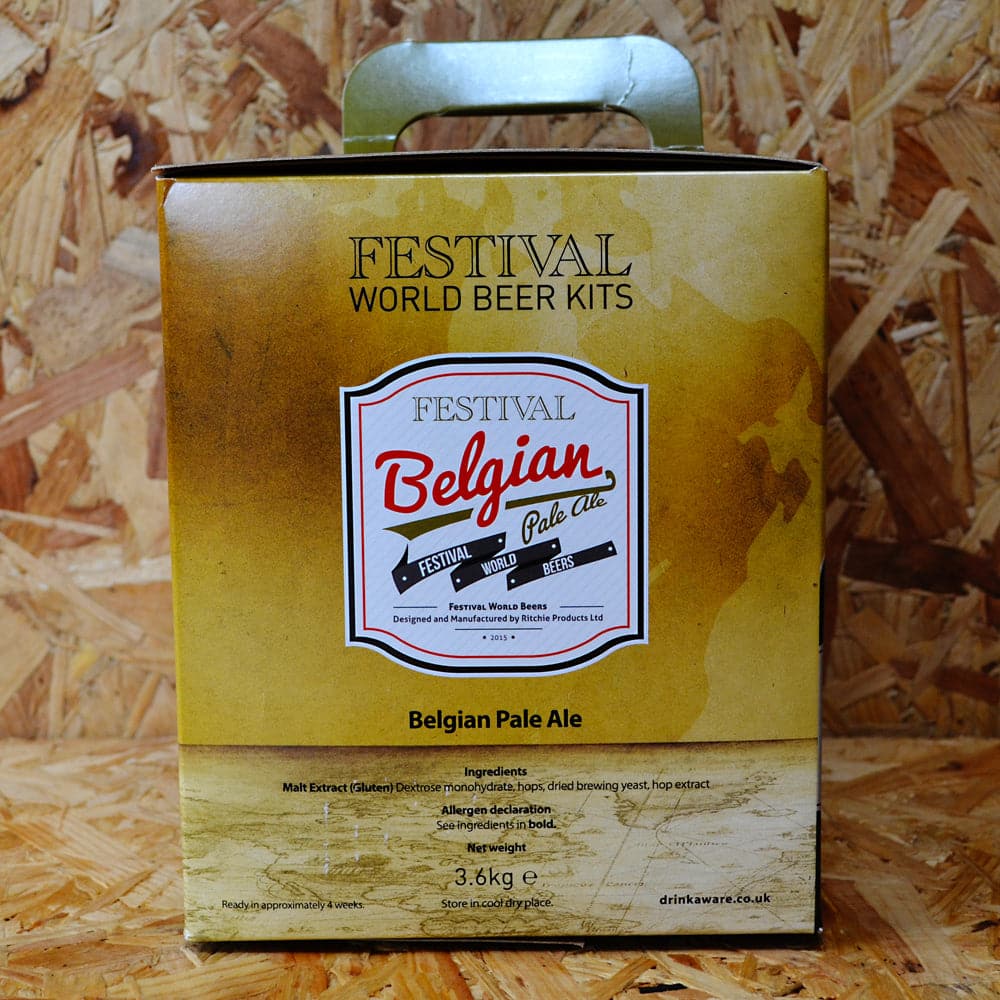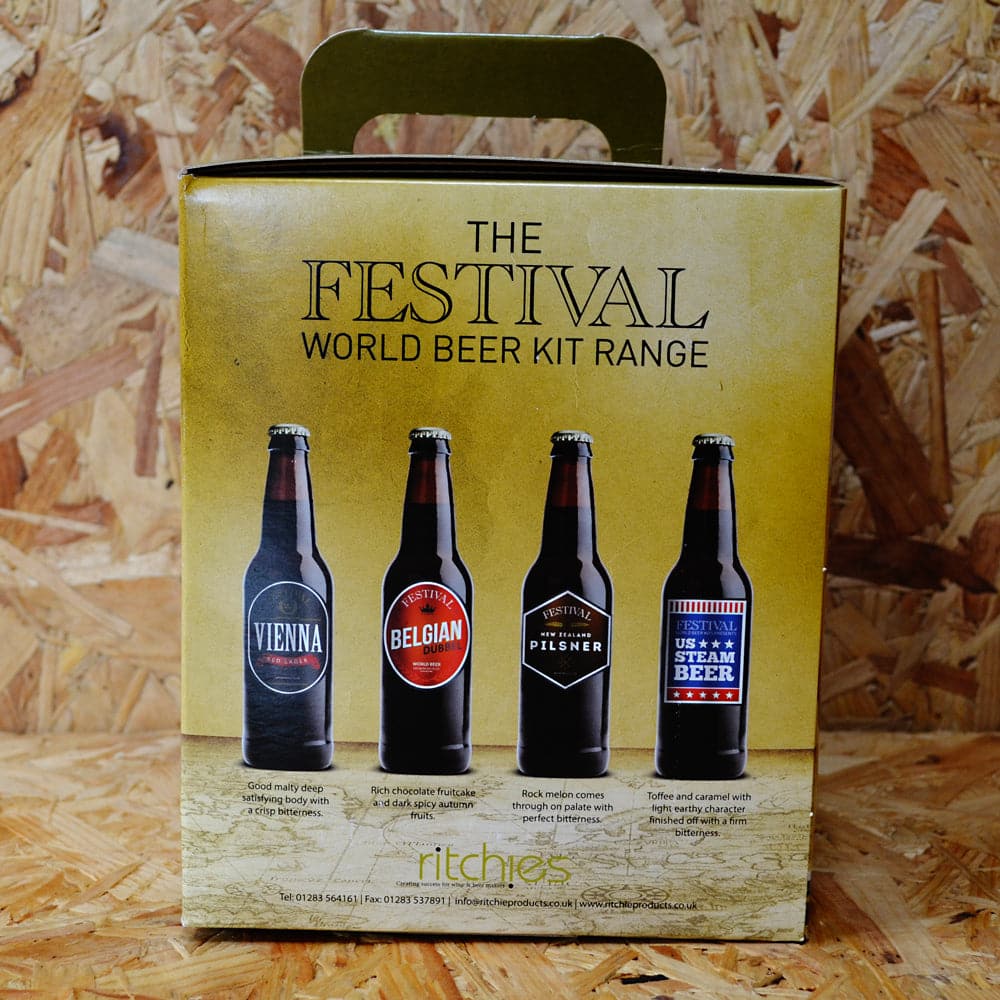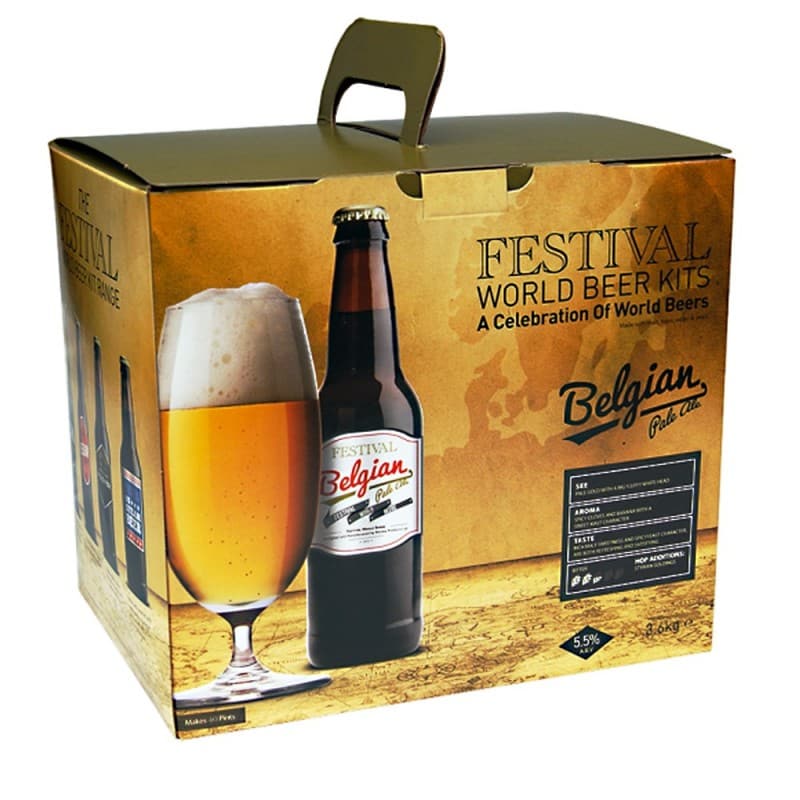 Festival Ales World Series - Belgian Pale Ale - 40 Pint Beer Kit
Add this item to your cart and then use our handy Shipping Calculator on the basket page to calculate your delivery charge.
Delivery to UK addresses starts at just £1.50 and orders over £70 are eligible for free UK delivery*
Make 40 pints of Belgian style pale ale with the Festival Ales World Series Belgian Pale Ale beer kit.  Rich malt sweetness and a spicy yeast character, as well as banana & cloves.
The World Series Belgian Pale Ale is a pale gold beer with a fluffy white head and a low bitterness.
If you love a good, traditional Belgian Pale Ale then this is the perfect beer kit for you.
At 5.5%, Festival Ales World Series Belgian Pale Ale provides a good strength and bucket loads of flavour.
The beer delightfully invites you in for a sip with its aromas of cloves, banana and sweet malt. You take a sip and your tongue reveals a rich malt sweetness with a spicy yeast character. It's very satisfying for the taste buds and leaves you feeling refreshed. What more could you want from a beer! Be careful though as one glass immediately begs another!
All malt beer kit - ABV 5.5%
Aroma: Spicy cloves & banana with a sweet malt character.
Taste: Rich malt sweetness & spicy yeast character are both refreshing & satisfying.
Hops: Syrian Goldings

  
You will also need basic brewing equipment such as: a bucket; siphon; steriliser; thermometer & hydrometer to brew this Festival Ales ingredient kit.