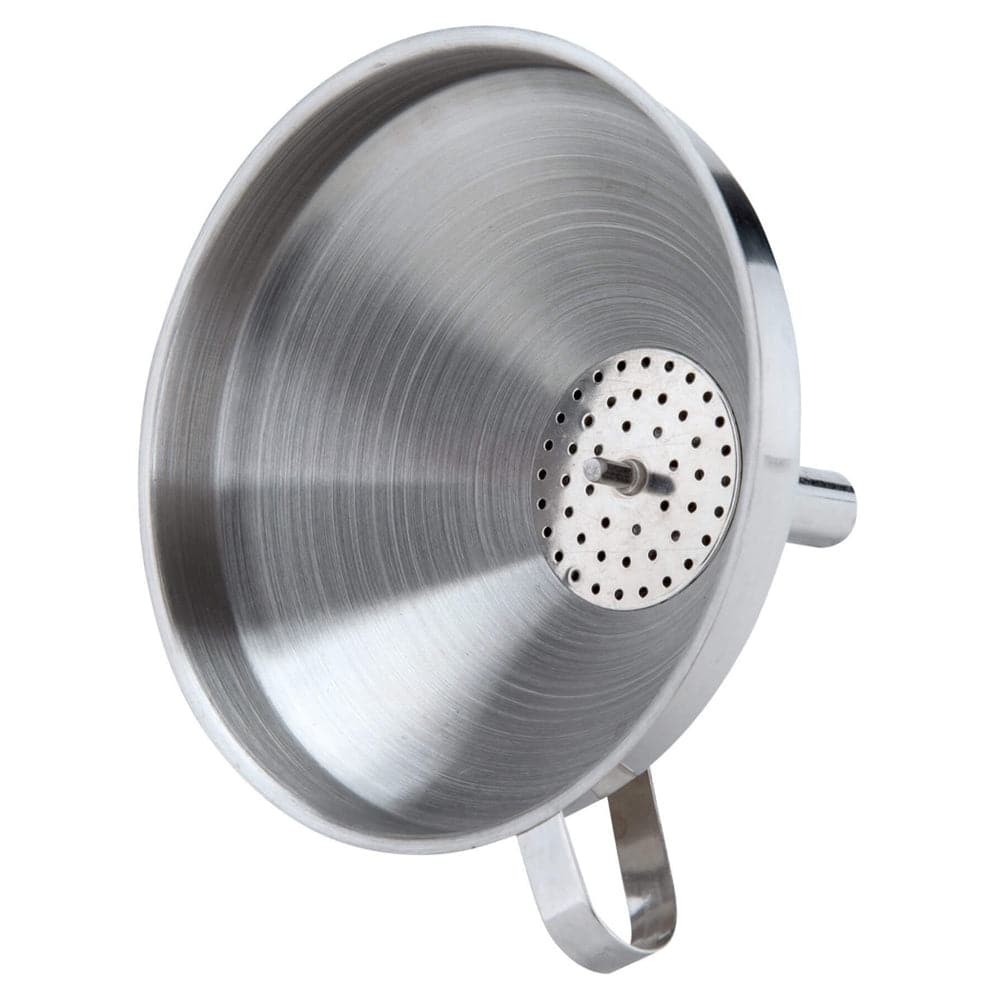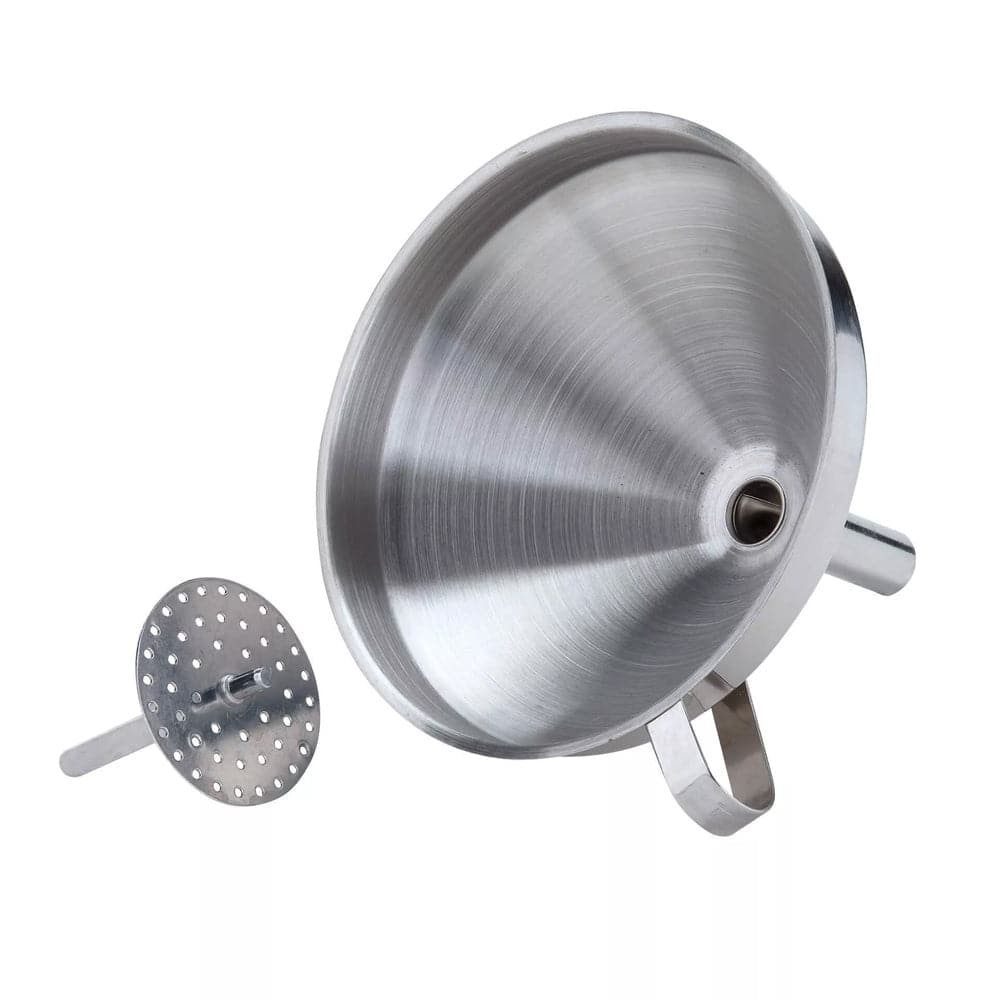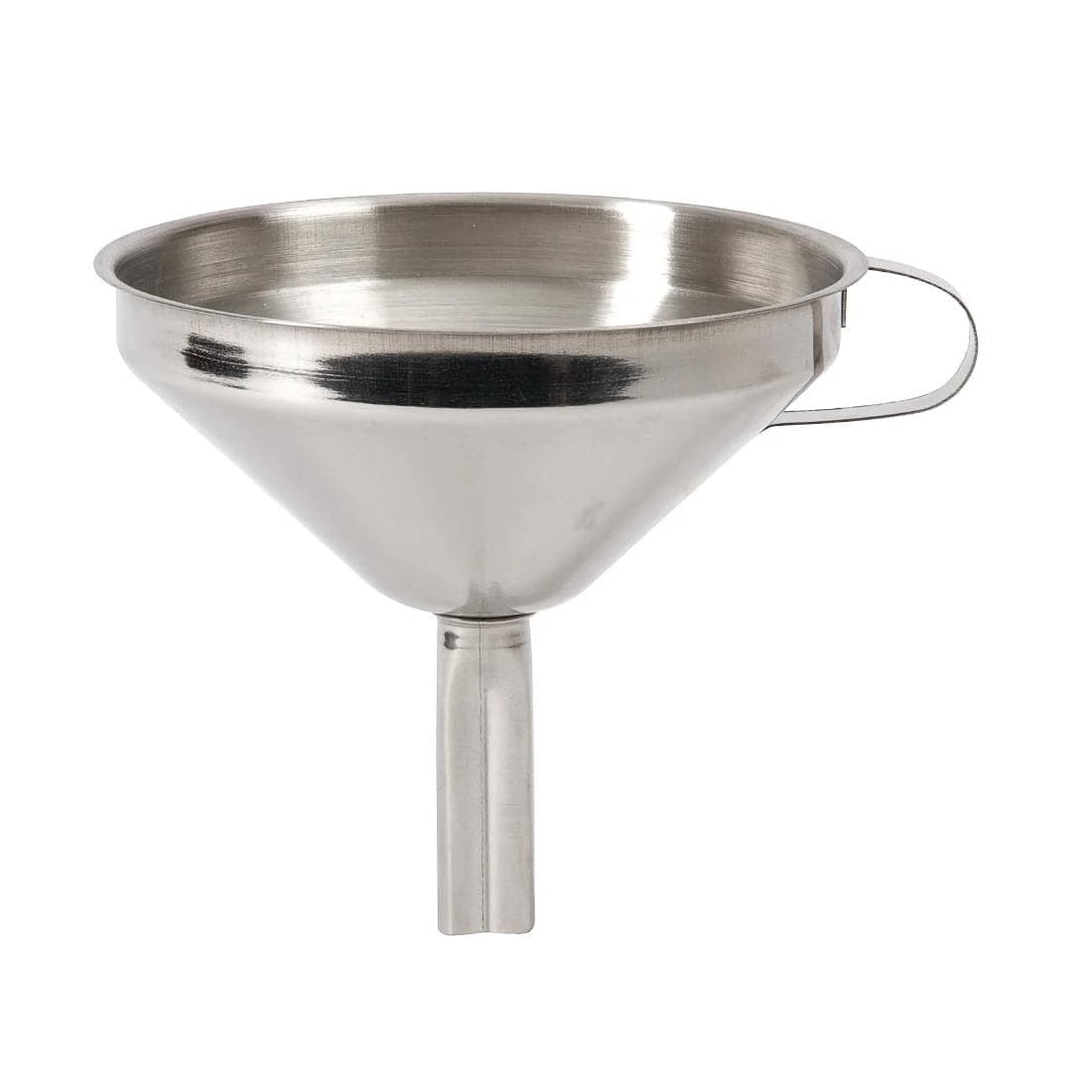 Funnel - Stainless Steel Funnel - 14cm with Filter Disc
Add this item to your cart and then use our handy Shipping Calculator on the basket page to calculate your delivery charge.
Delivery to UK addresses starts at just £1.50 and orders over £70 are eligible for free UK delivery*
Use this 14cm Stainless Steel Funnel to fill bottles.  It has a stainless steel perforated straining disc to help filter out any unwanted fruits or sediment.
The straining disc can be easily removed from the funnel so it can be used as a normal funnel.
The spout has been creased so that when you fit the stainless steel funnel in a bottle, the air can easily escape meaning a quick and clean fill.


The funnel has a small handle, a long spout and is designed to fit in the neck of a bottle to make bottling liqueurs, spirits, infusions, wine, cider and beer easy.
Measurements
The Wide part of the funnel has an internal diameter of 14cm.
Total height is 13cm
Spout is 5.5cm long