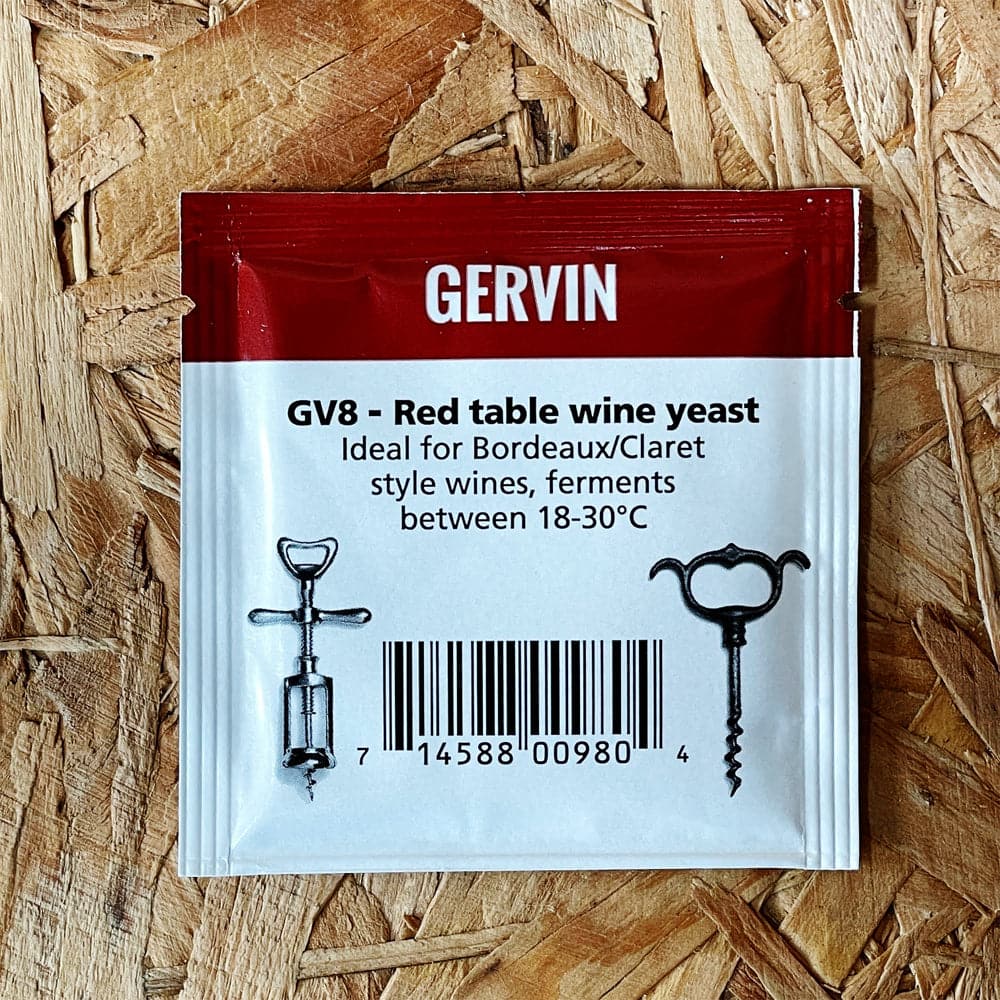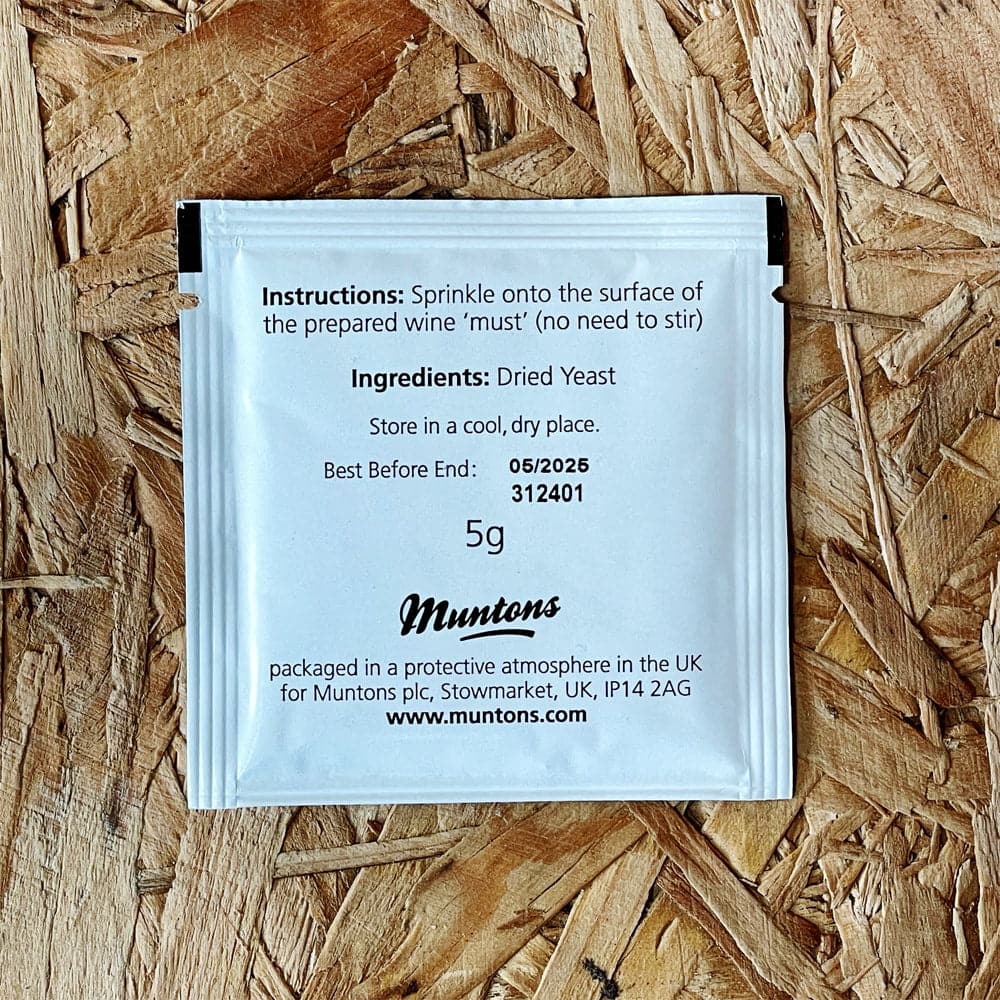 Gervin GV8 - Red Wine Yeast - 5g
Add this item to your cart and then use our handy Shipping Calculator on the basket page to calculate your delivery charge.
Delivery to UK addresses starts at just £1.50 and orders over £70 are eligible for free UK delivery*
Use the Gervin GV8 Red Wine Yeast as an all purpose red wine yeast that's great for making balanced table wines.  The 5g sachet is suitable for up to 23 litres and will produce red wine which are full of fruity flavours and well rounded. This red wine yeast is suitable for any style of red wine but particularly good for Bordeaux and Claret.

Choosing the right yeast is important, the better the yeast quality the better your final product will be. This yeast for red wine is a great choice and it's enough to make you 23 litres of fantastic wine.