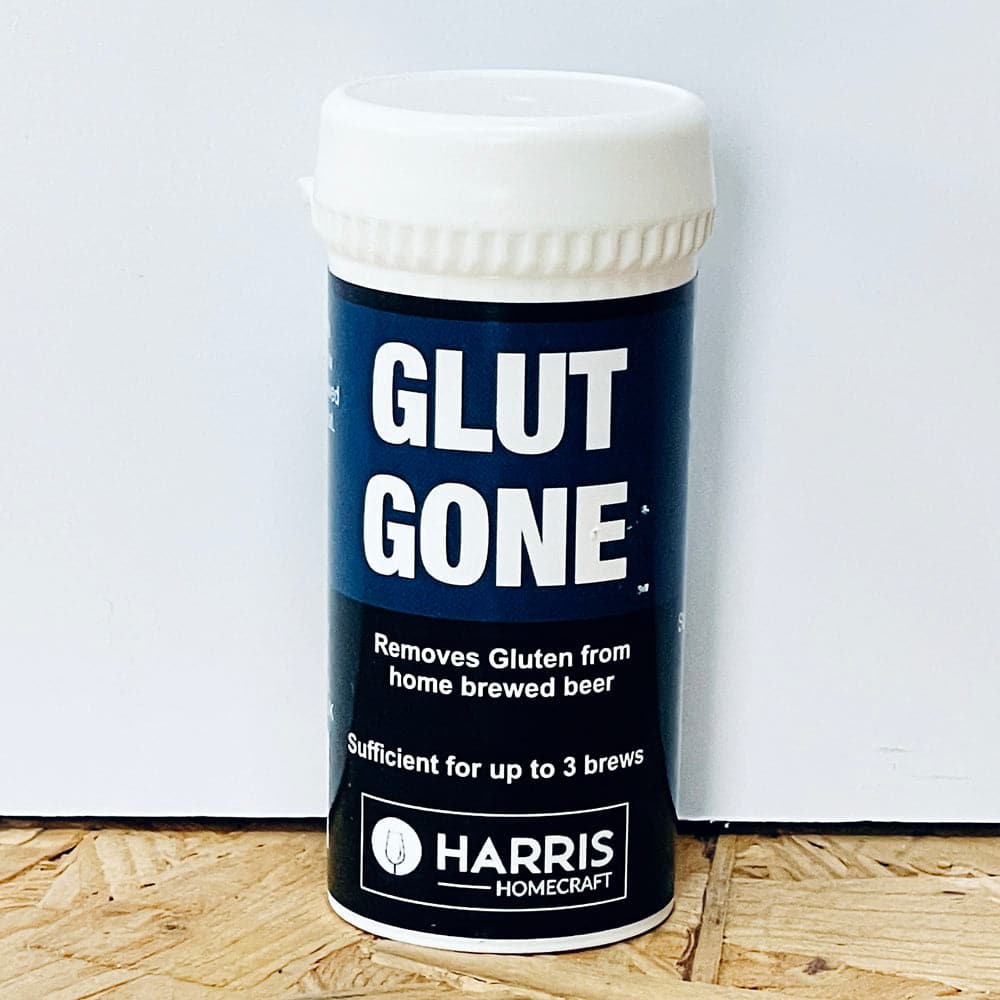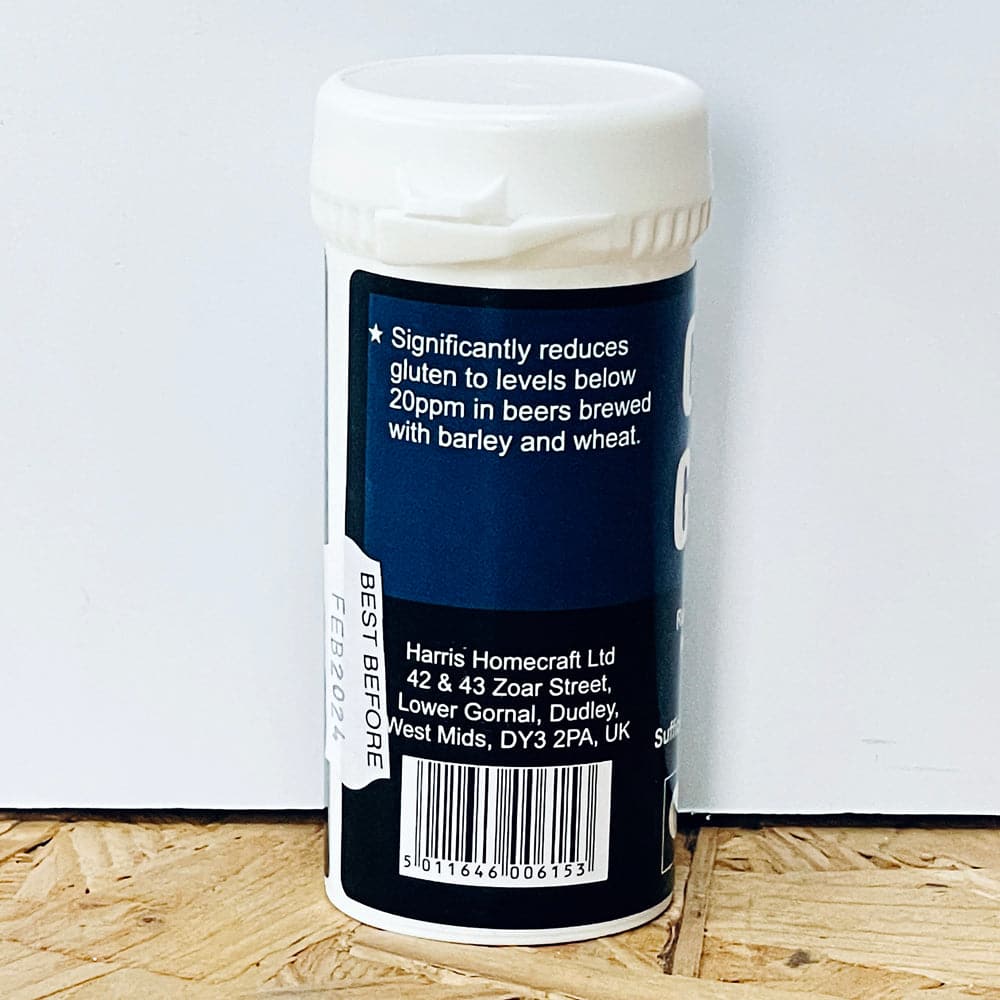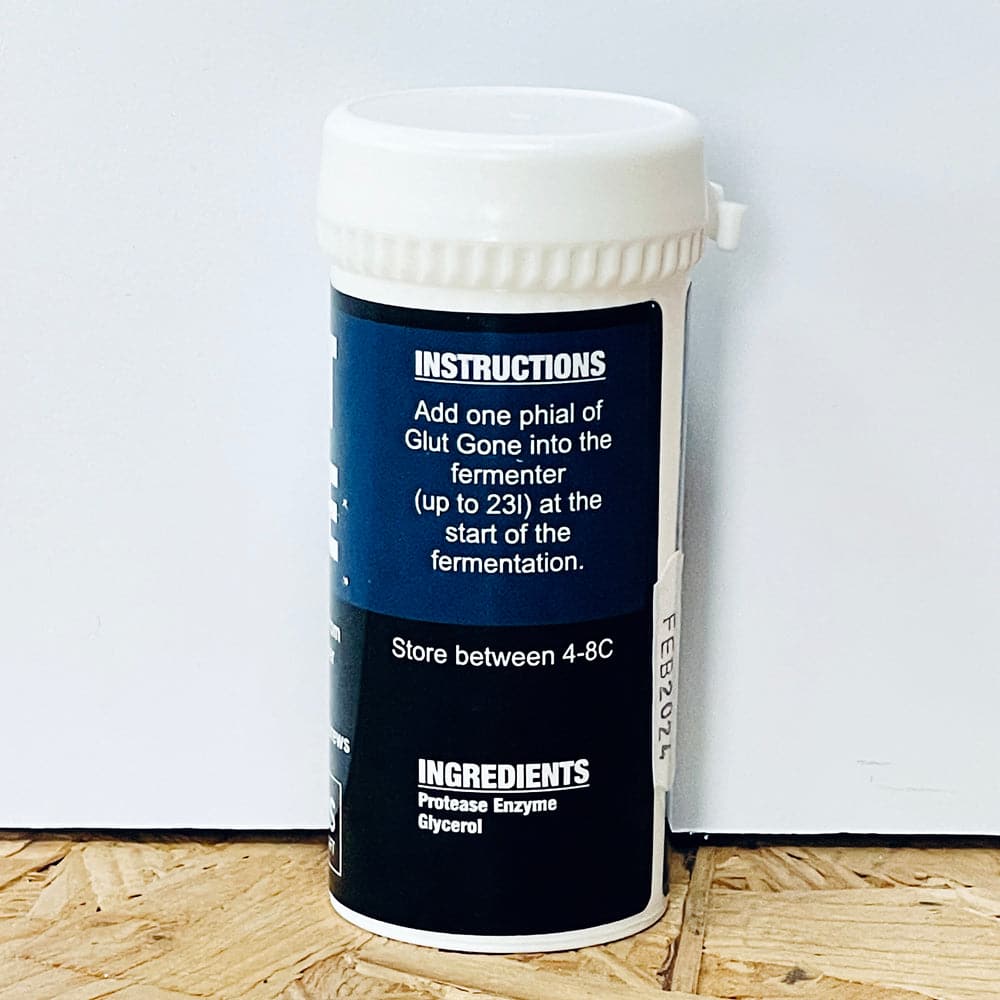 Glut Gone - Gluten Reducing Enzyme For Beer - Harris
Add this item to your cart and then use our handy Shipping Calculator on the basket page to calculate your delivery charge.
Delivery to UK addresses starts at just £1.50 and orders over £70 are eligible for free UK delivery*
If you have a gluten intolerance, but love making beer, then Glut Gone could be the answer for you.
Adding a phial of Glut Gone to 23 litres of wort before adding the yeast, significantly reduces the levels of gluten to below 20ppm in beers brewed with barley and wheat.
If you have a severe reaction to gluten, please check with your doctor before using this product.