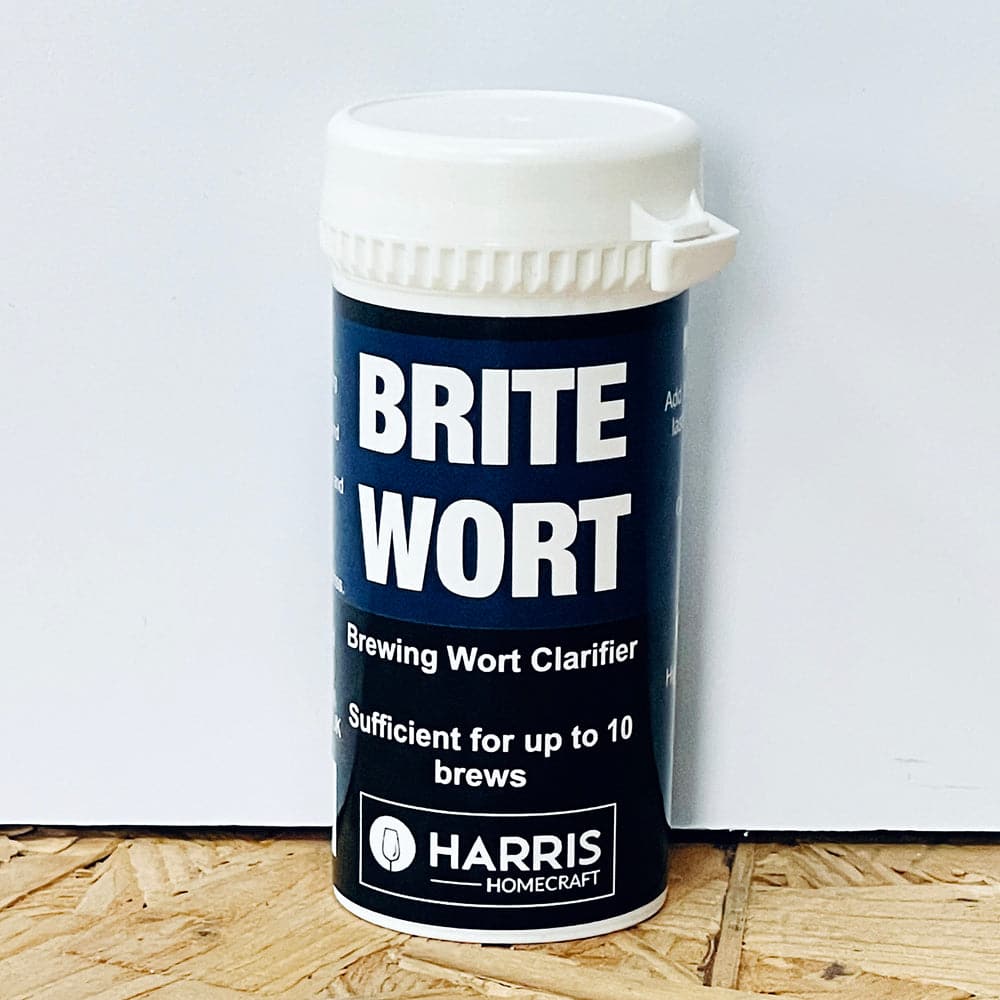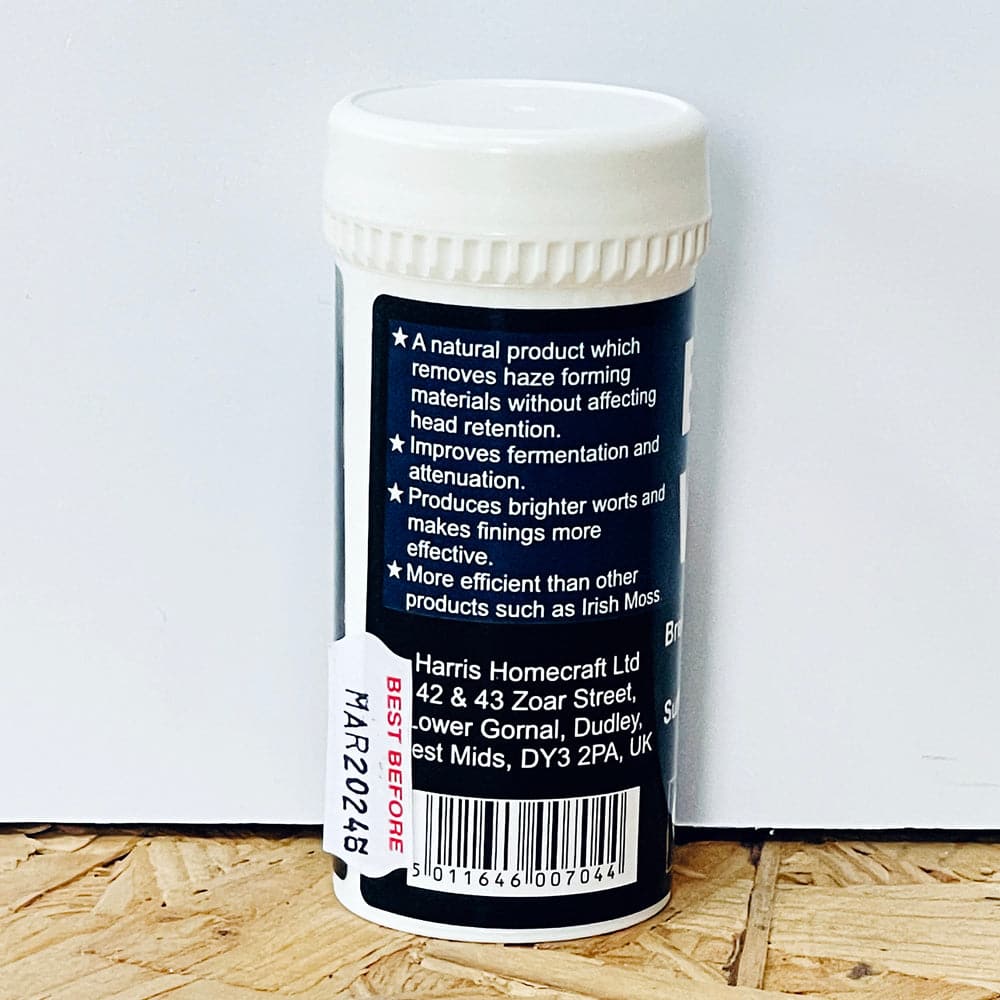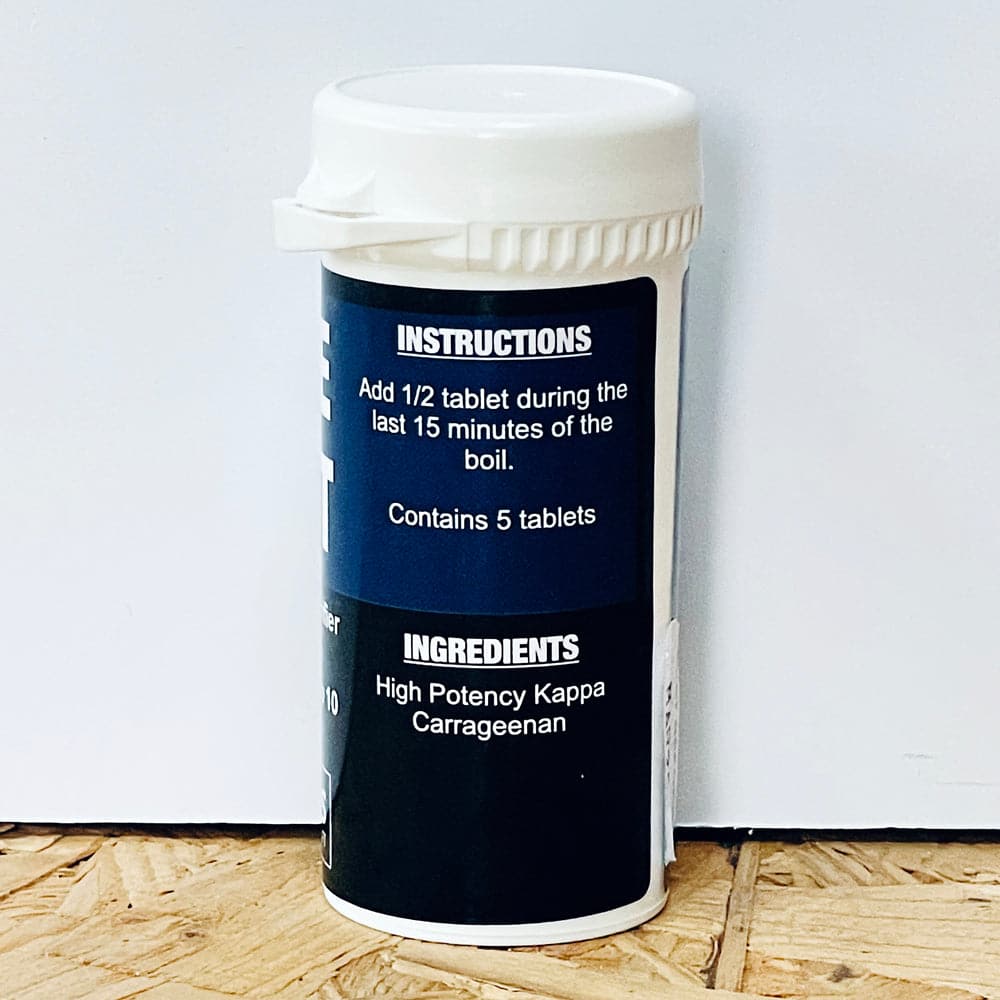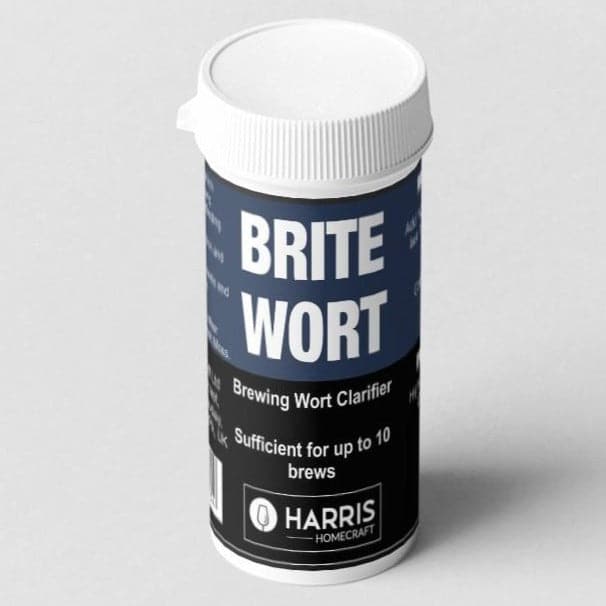 Brite Wort - Brewing Wort Clarifier - 5 Tablets - Harris
Add this item to your cart and then use our handy Shipping Calculator on the basket page to calculate your delivery charge.
Delivery to UK addresses starts at just £1.50 and orders over £70 are eligible for free UK delivery*
Use Brite Wort instead of Irish Moss to remove unwanted haze forming proteins without affecting the head retention.  Also helps to improve fermentation and attenuation.  Also aids clearing with finings.
Add 1/2 tablet during the last 15 minutes of the boil.
Brite Wort is similar to Irish Moss and Protafloc and is made from seaweed, this is high potency Kappa Carrageenan which is more efficient than standard Irish Moss.
Pot of 5 tablets.