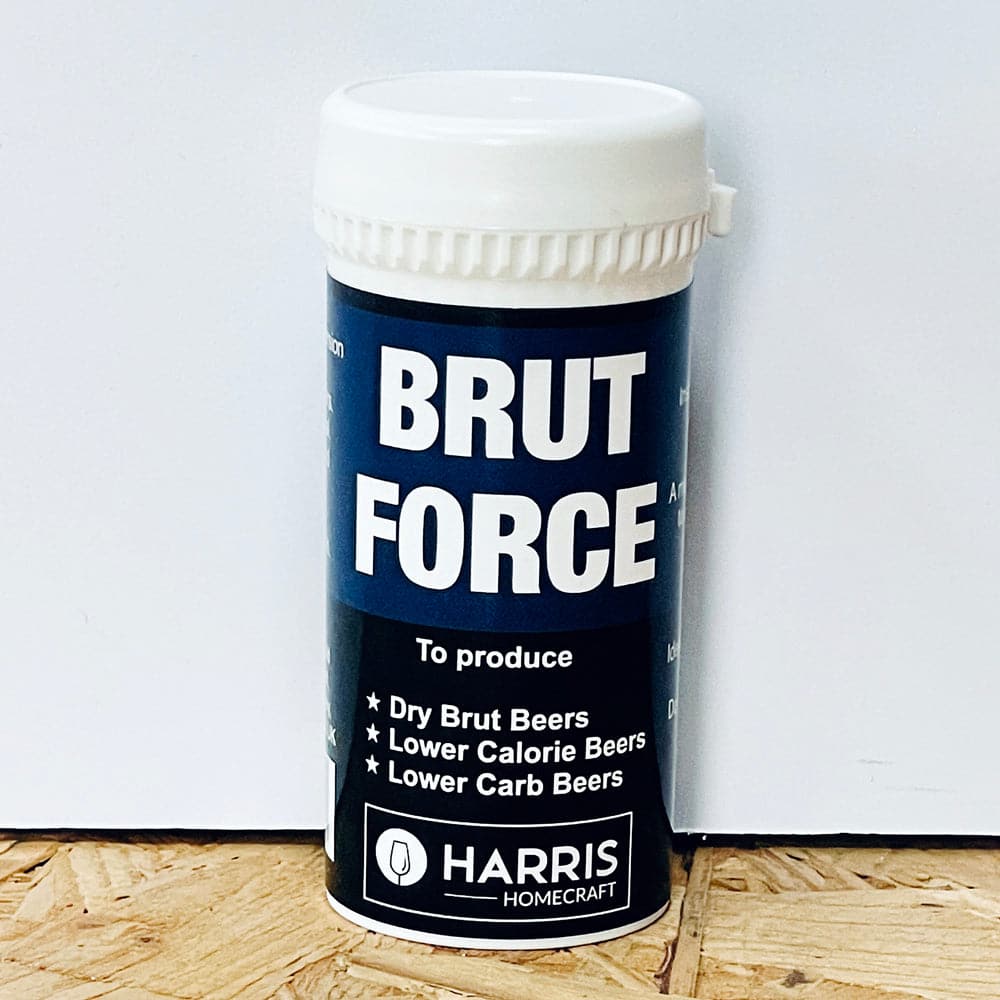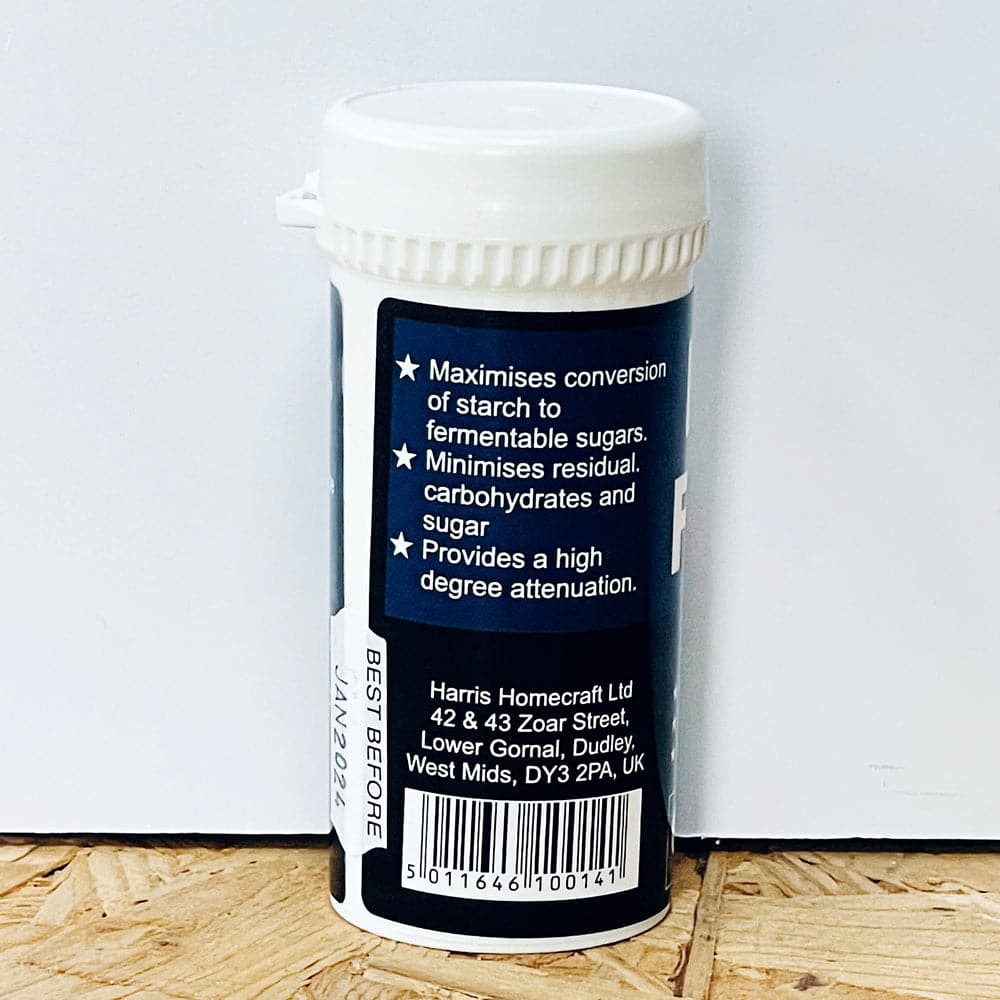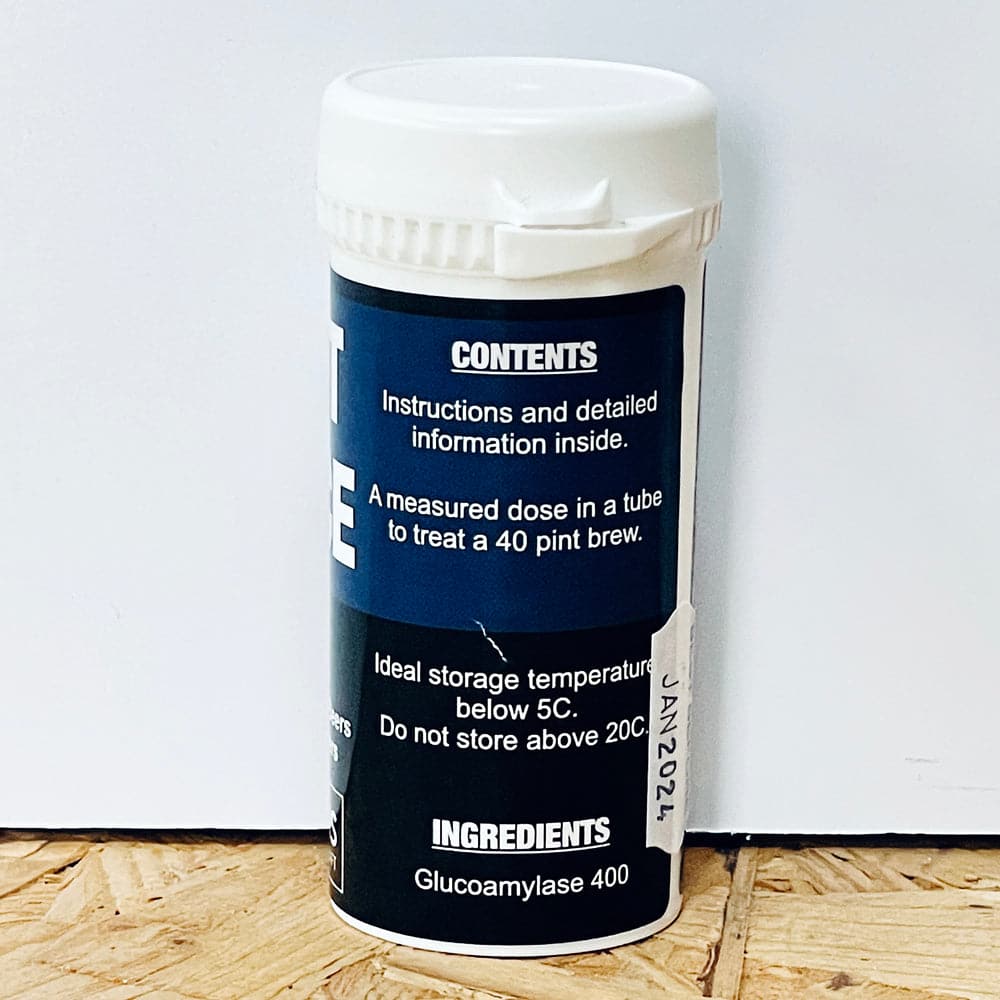 Brut Force - Glucose Amylase Wort Enzyme To Produce a Dry Beer - Harris
Add this item to your cart and then use our handy Shipping Calculator on the basket page to calculate your delivery charge.
Delivery to UK addresses starts at just £1.50 and orders over £70 are eligible for free UK delivery*
Brut Force is a glucose and amylase wort enzyme used in brewing beer that will produce
Dry brut (champagne) beers
Lower calorie beers
Lower carb beers
This pack treats a 40 pint (23 litre) batch of beer.
In brewing beer there are sugars created in the mash that are not able to be eaten by the yeast (complex non-fermentable sugars). 
These sugars leave a sweetness in the beer.  If you want your beer to be drier, you can add Brut Force enzyme which breaks those complex sugars into other sugars that the yeast can eat and convert to alcohol.
Brut Force Glucose Amylase is also great when brewing a starchy wine such as potato or rice.  This helps break down the starches into sugars the yeast can eat and also helps prevents a starch haze.