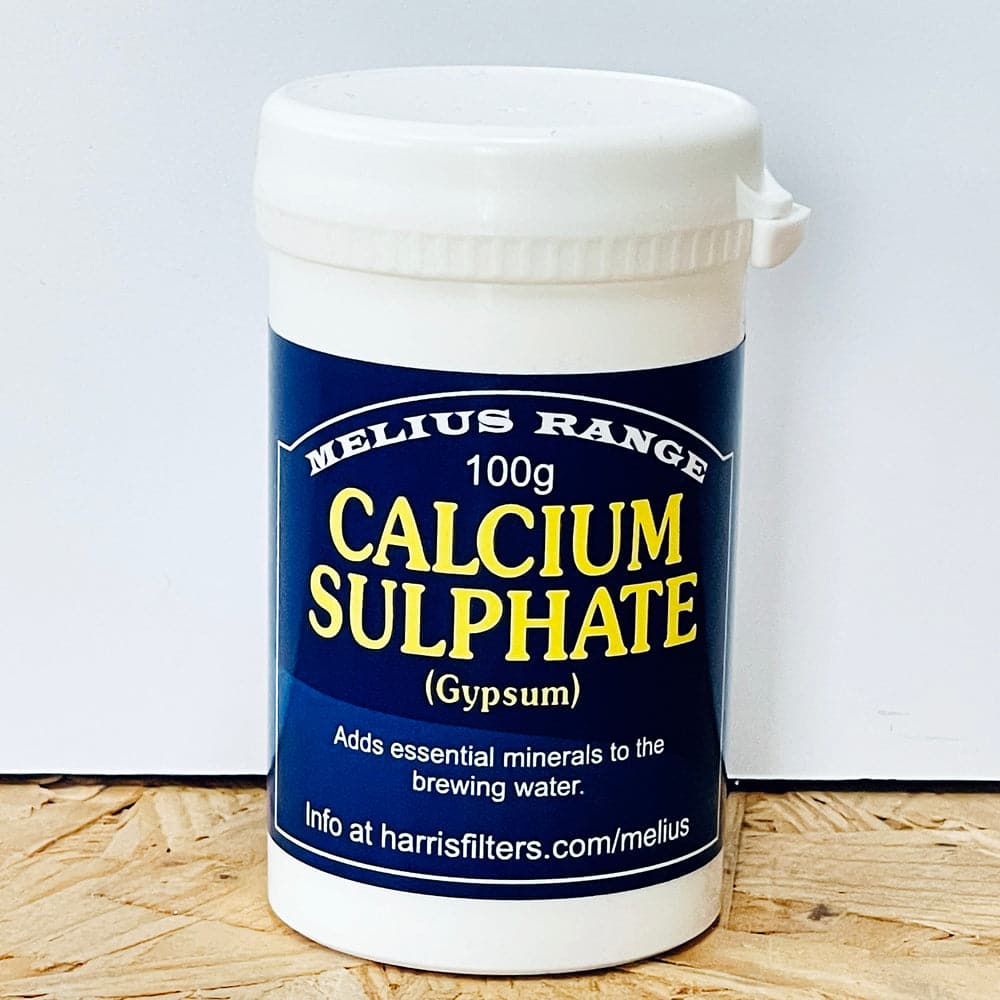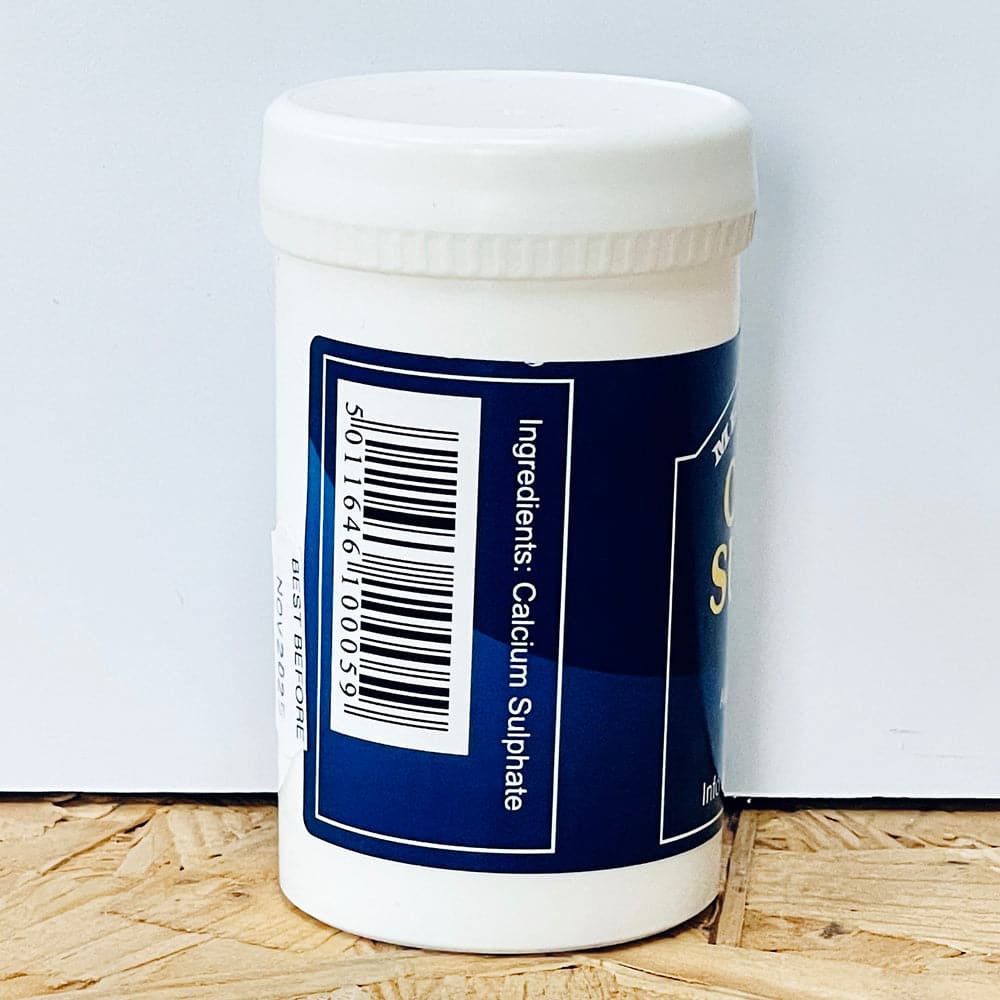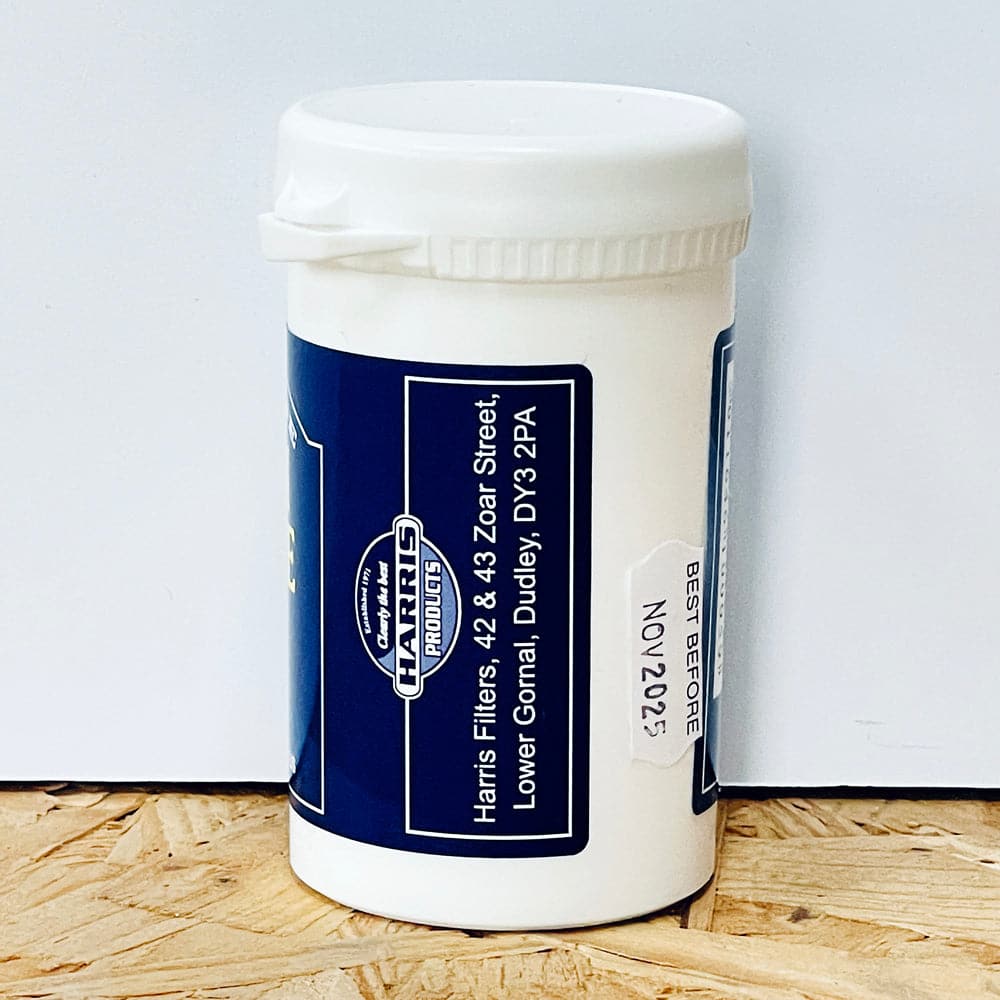 Gypsum - Calcium Sulphate - 100g - Harris
Add this item to your cart and then use our handy Shipping Calculator on the basket page to calculate your delivery charge.
Delivery to UK addresses starts at just £1.50 and orders over £70 are eligible for free UK delivery*
Gypsum, or calcium sulphate adds permanent hardness, calcium ions, to brewing water - 1 gram per gallon adds 62 ppm calcium, 147 ppm sulfate.
If you live in a soft water area or use distilled water, add gypsum into the water to give it some hardness.  This will give a better finish to homebrew beers, stouts, IPA & Pale Ales.
Gypsum will also affect the pH of water so remember this when choosing your grains for brewing.