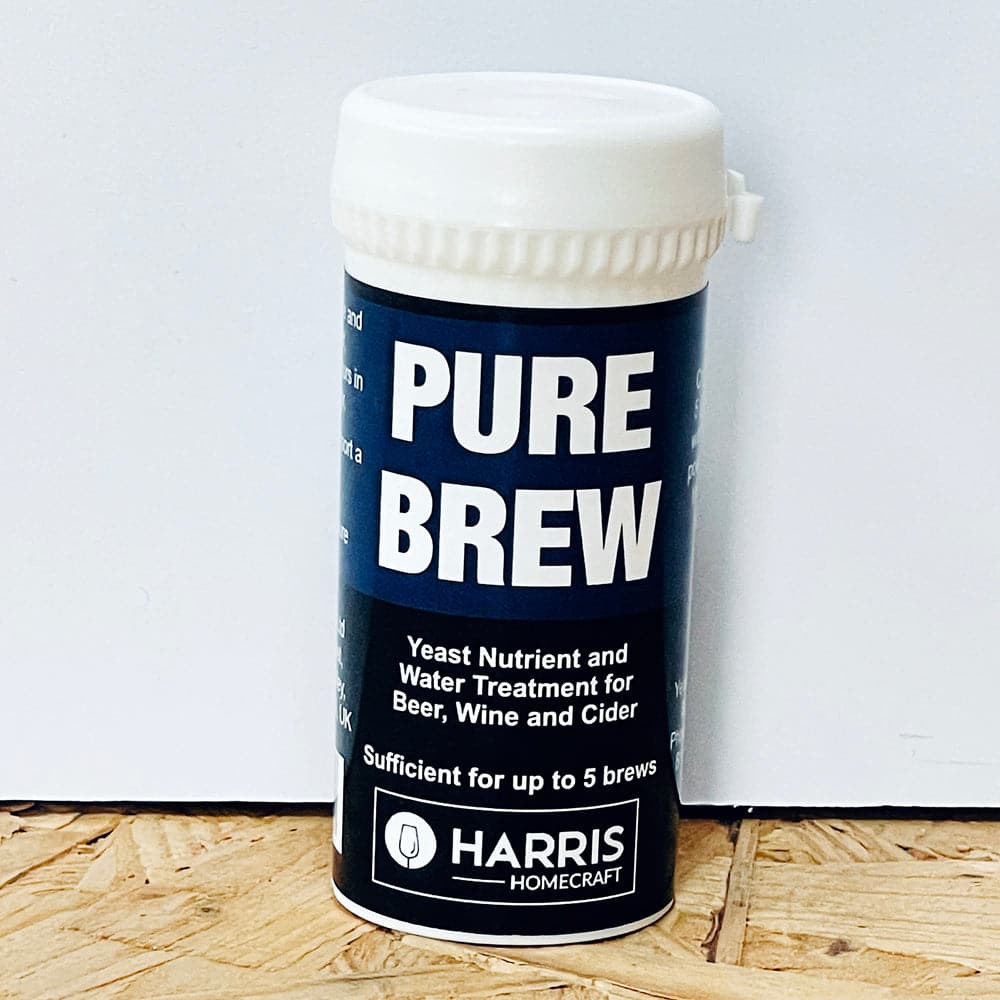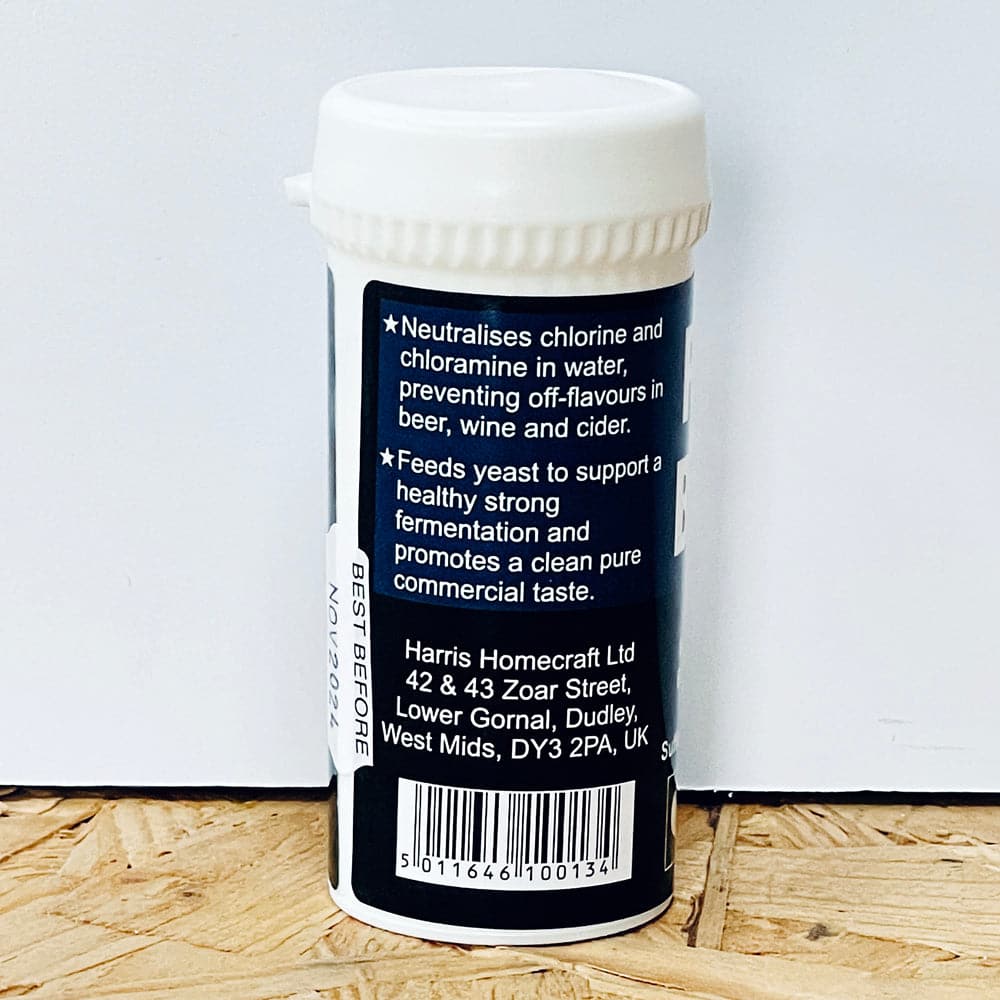 Pure Brew - Yeast Nutrient & Water Treatment - Harris
Add this item to your cart and then use our handy Shipping Calculator on the basket page to calculate your delivery charge.
Delivery to UK addresses starts at just £1.50 and orders over £70 are eligible for free UK delivery*
Pure Brew is a water treatment and nutrient for beer, cider and wine.
Pure Brew contains both a powder and tablets.  Crush 1 tablet and add 1 tsp of the powder.
Pure Brew helps to neutralise chlorine in the water to prevent off flavours being created.
The yeast nutrient helps the yeast to perform at their best with as little stressing as possible to promote a clean flavour.
Treats up to 5 brews.