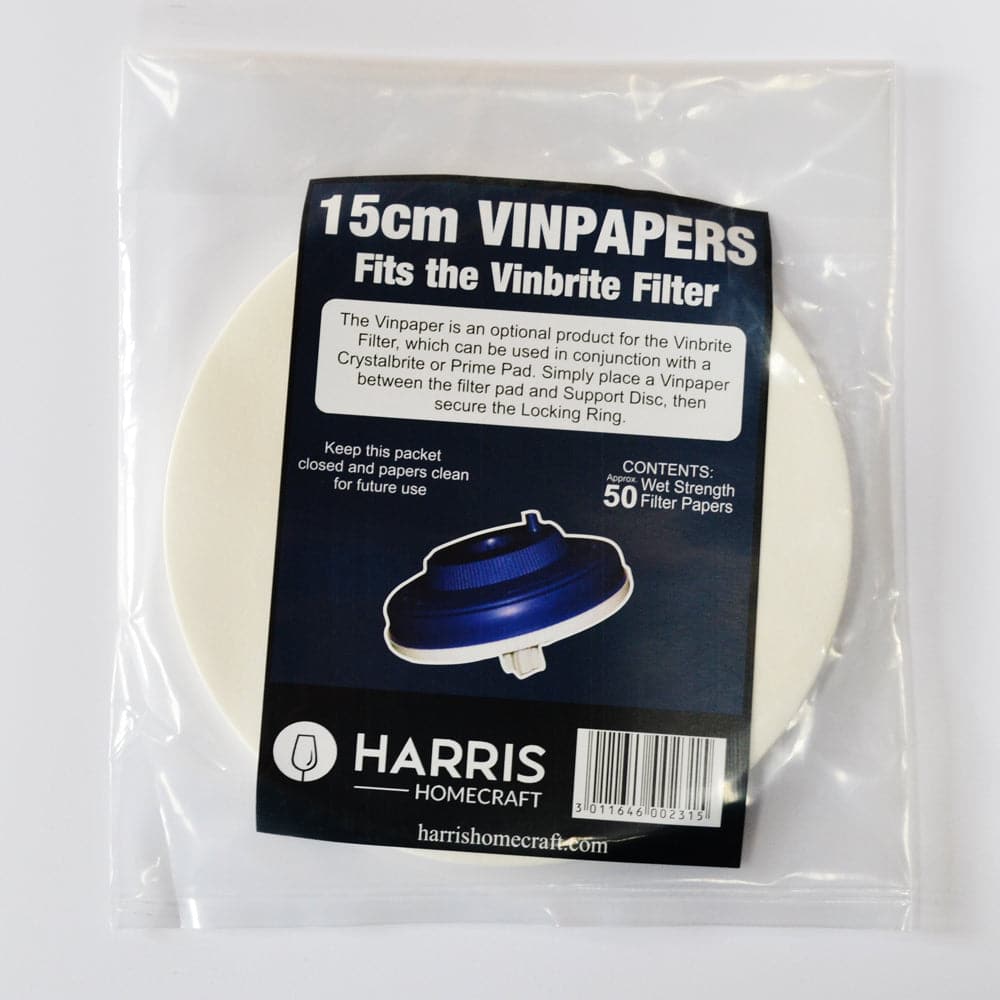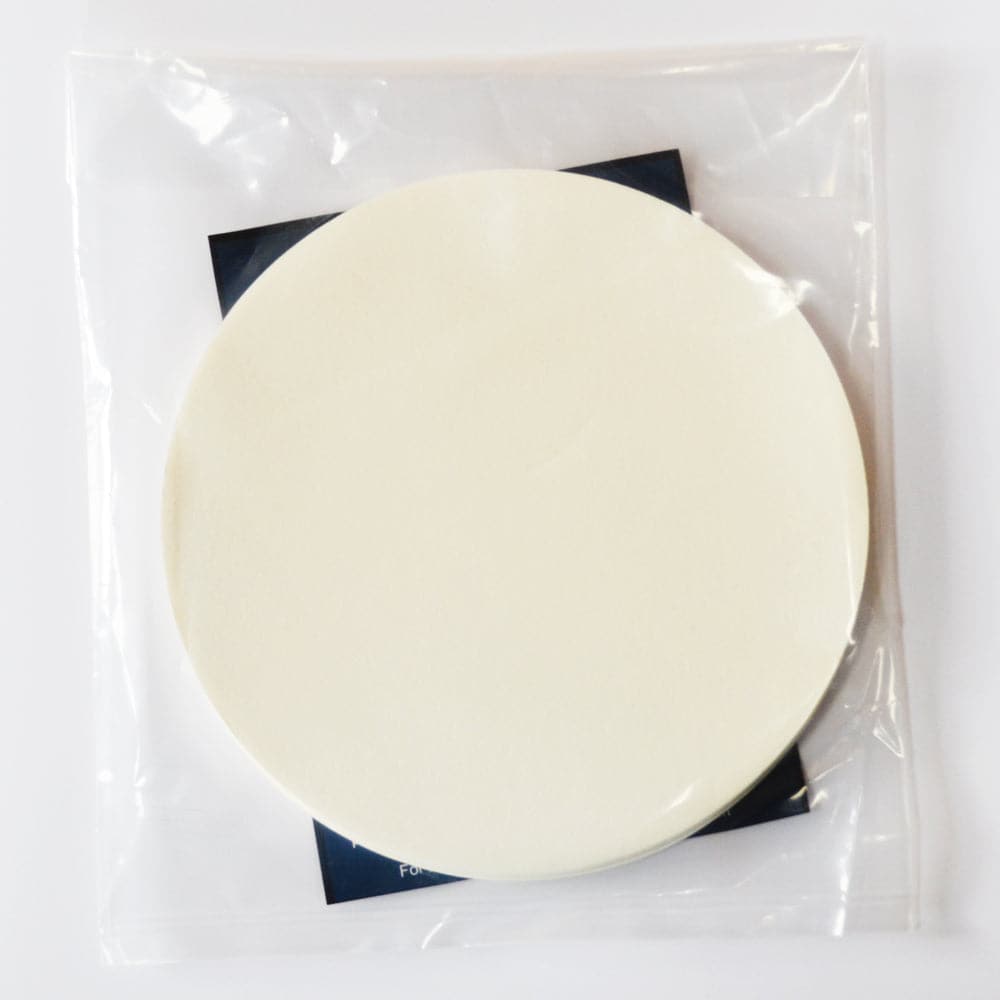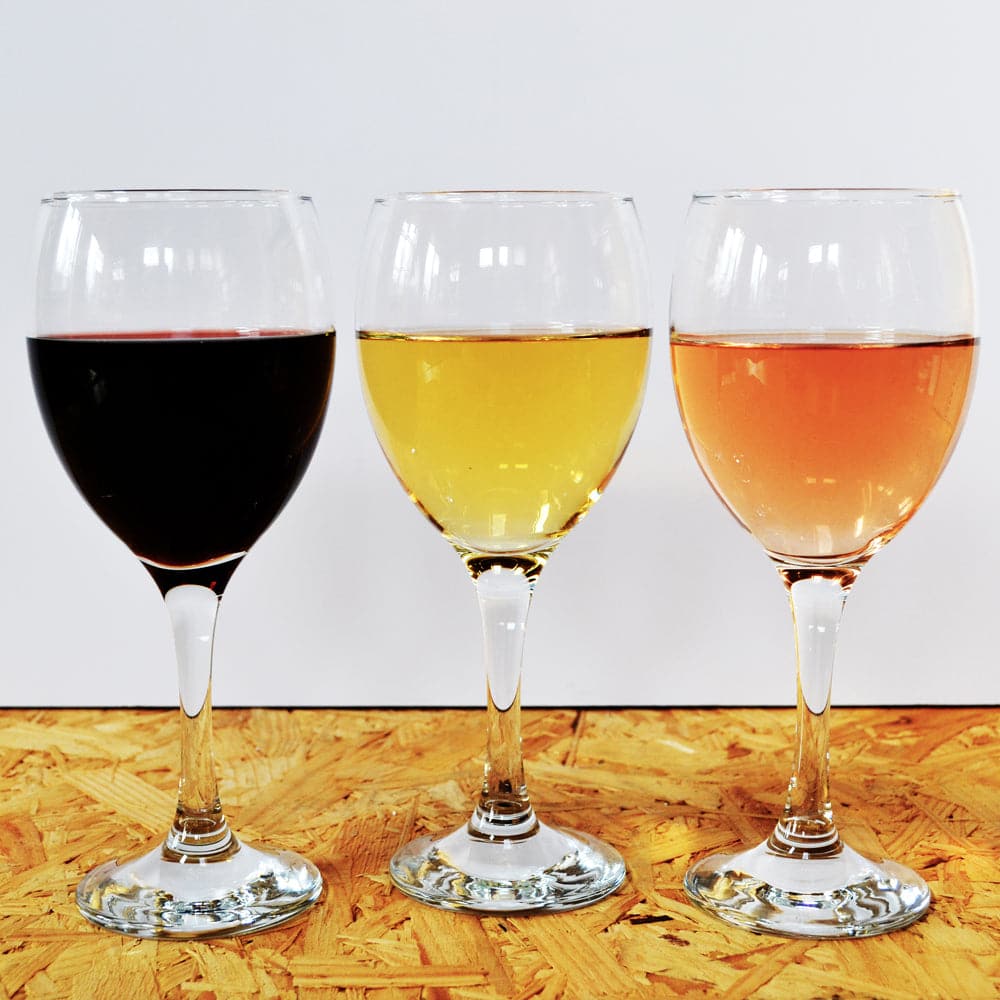 Harris Wine Filter Papers - 15cm Vinpapers - 50 Pack
Add this item to your cart and then use our handy Shipping Calculator on the basket page to calculate your delivery charge.
Delivery to UK addresses starts at just £1.50 and orders over £70 are eligible for free UK delivery*
This 50 pack of 15cm Vinpapers filter papers are designed to be placed under the filter pad inside the Harris Filters Vinbrite Filter.
15cm Vinpapers filter papers prevent any loose particles from getting into your wine. It's an extra step to getting the best quality and a perfectly clear and crisp wine!
Vinpapers filter papers can also be folded and used in a funnel and used to trap herbs and so on when filtering spirit infusions such as gin.