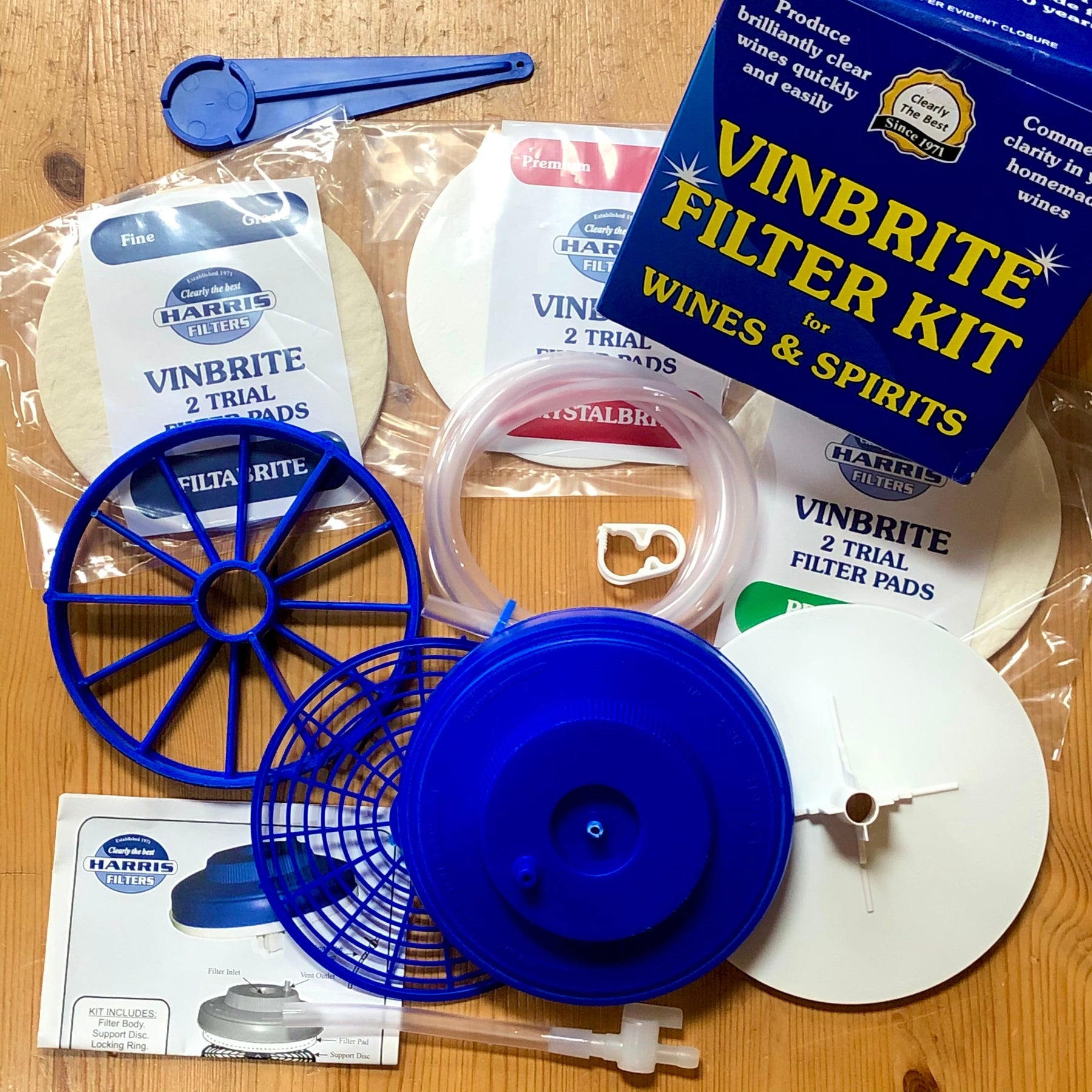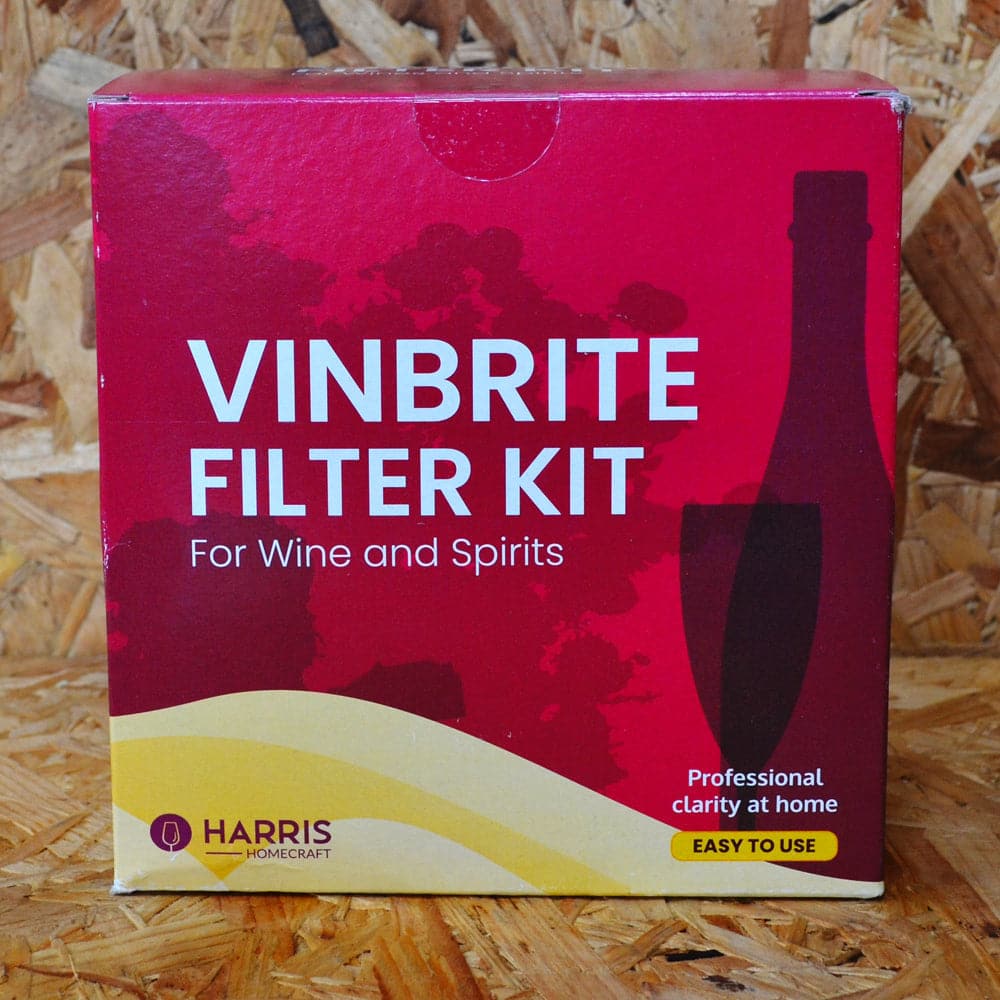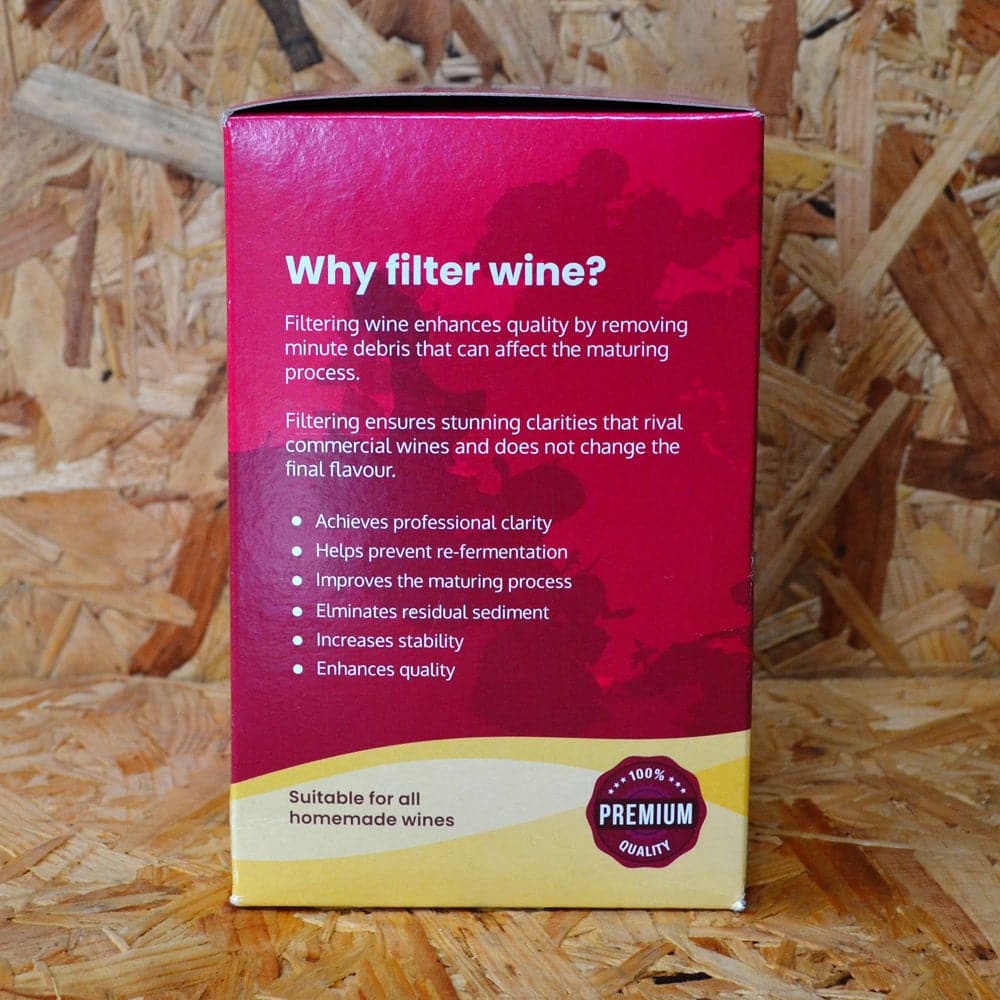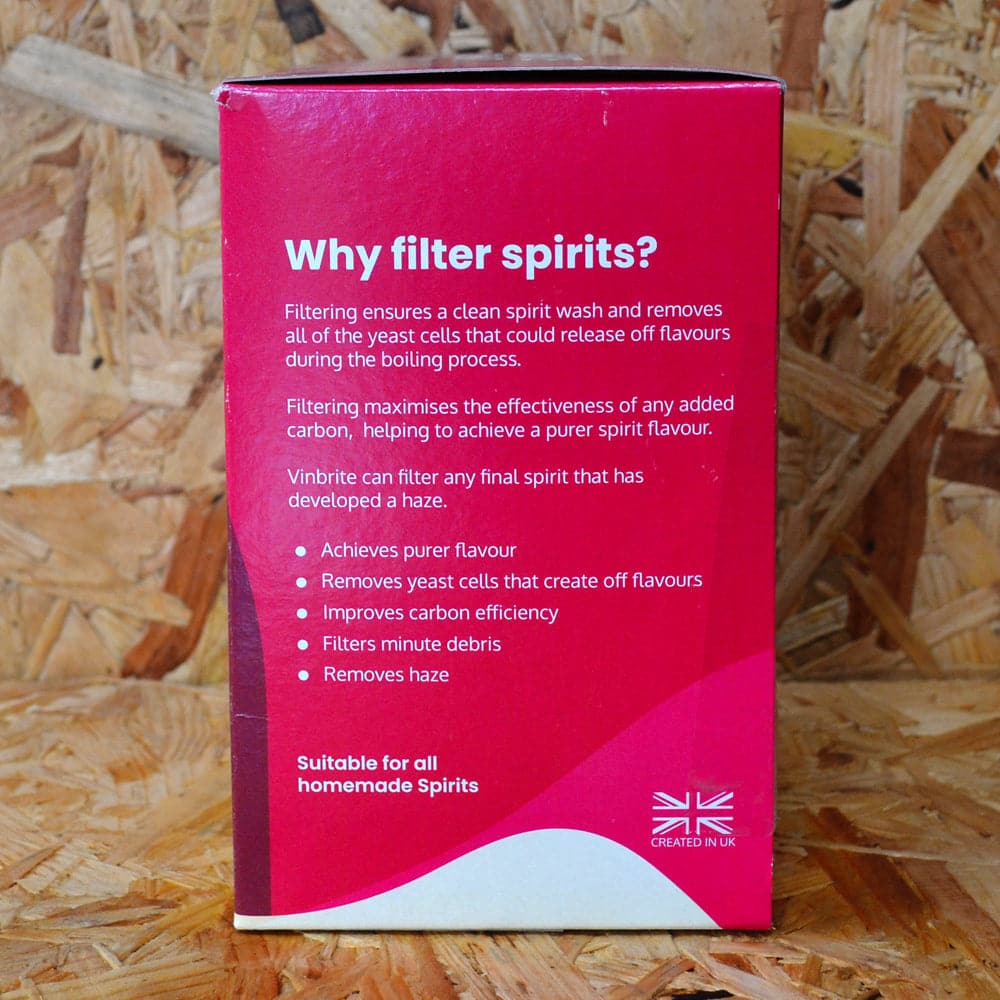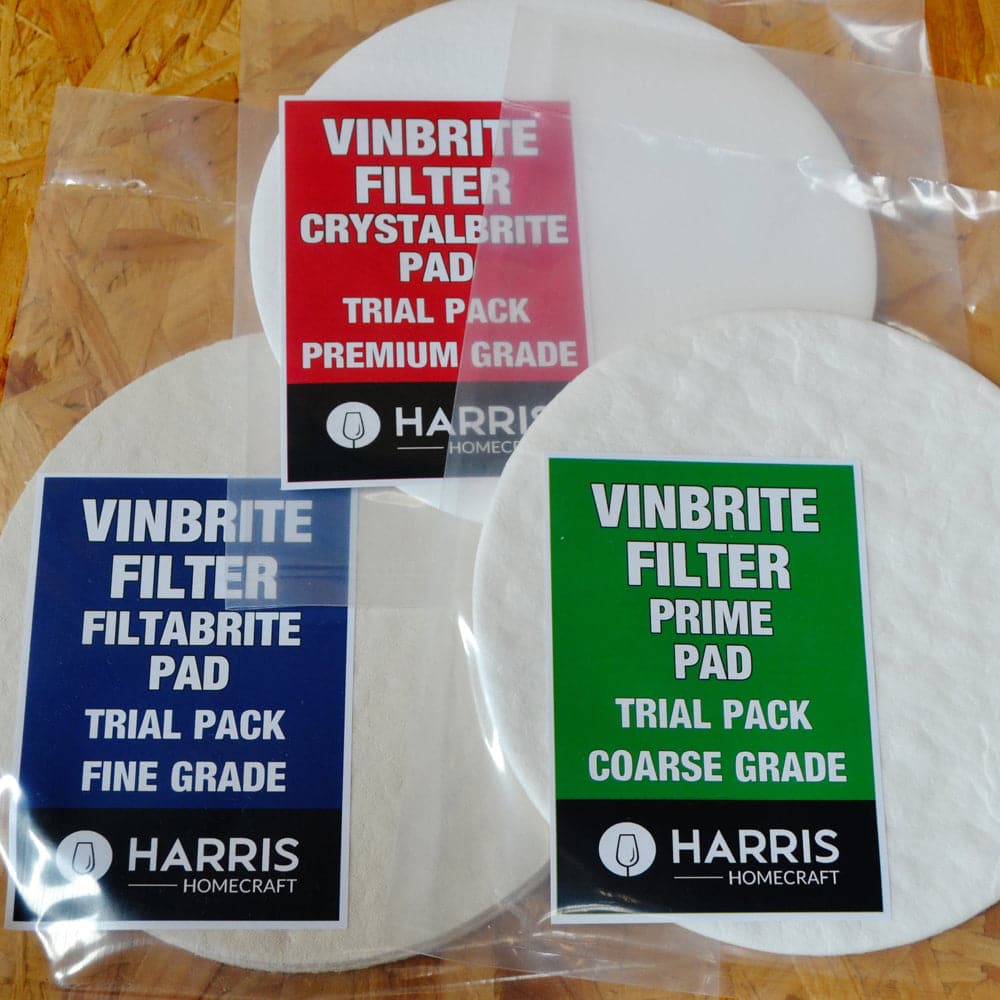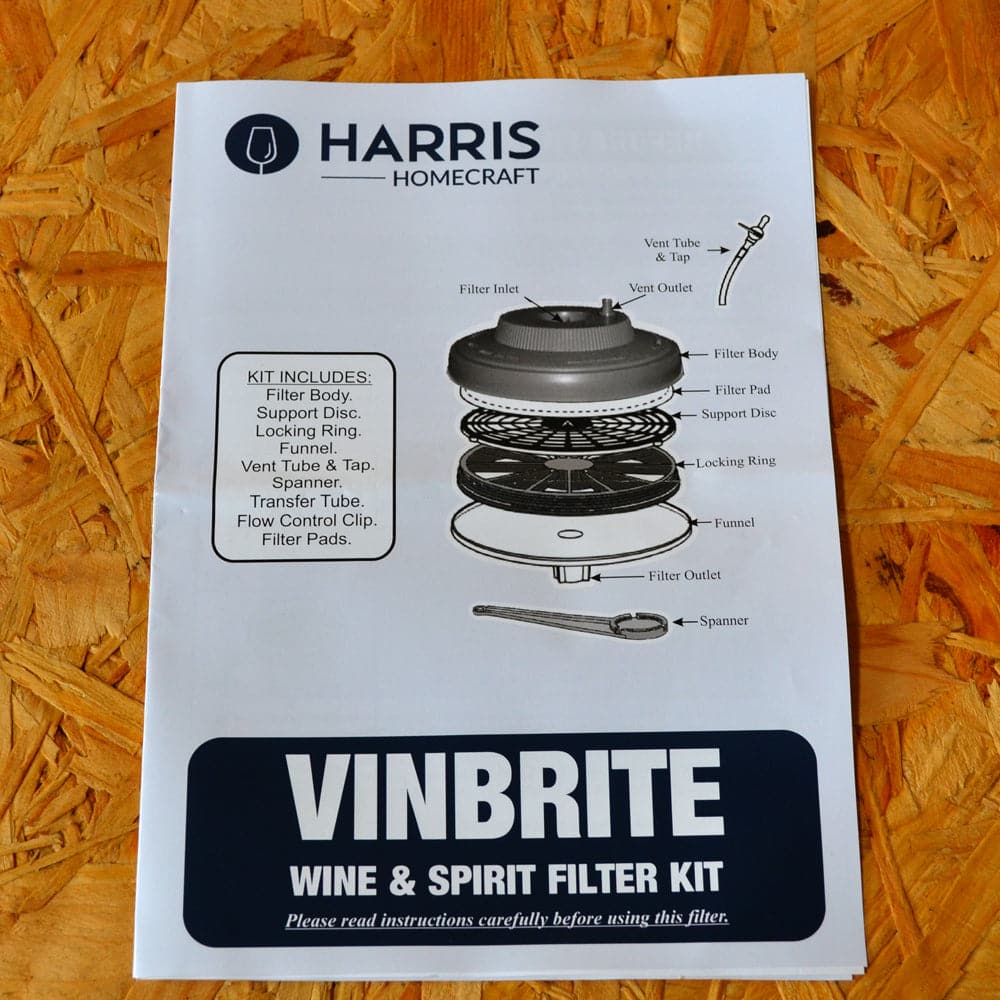 Harris Mk3 Vinbrite Wine Filter Kit with Filter Papers and Pads
Add this item to your cart and then use our handy Shipping Calculator on the basket page to calculate your delivery charge.
Delivery to UK addresses starts at just £1.50 and orders over £70 are eligible for free UK delivery*
To get the best wine possible, use a Harris Vinbrite Mk3 Wine Filter Kit to filter your wine.
Filtering your wine will bring out lots of flavours hidden by unwanted particulates in your wine. Although you wine may look perfectly clear, there will still be particles & yeast suspended.  Once you have filtered your wine, take a look at the filter to see what has been removed. You will be amazed!
Your finished wine will not only look better, but will taste better too.  
This Vinbrite Wine Filter Kit comes with 3 different filter pads (2 of each):
Prime Pad (Coarse)
Filtabrite (Fine)
Crystalbrite (Premium) 
You should wait until your wine looks crystal clear before using the filter as this kit is designed to polish your wine. 
This Harris Wine Filter Kit allows you to easily filter your liquid so that it is at the best quality.
Make sure that the fermentation process is complete before filtering.