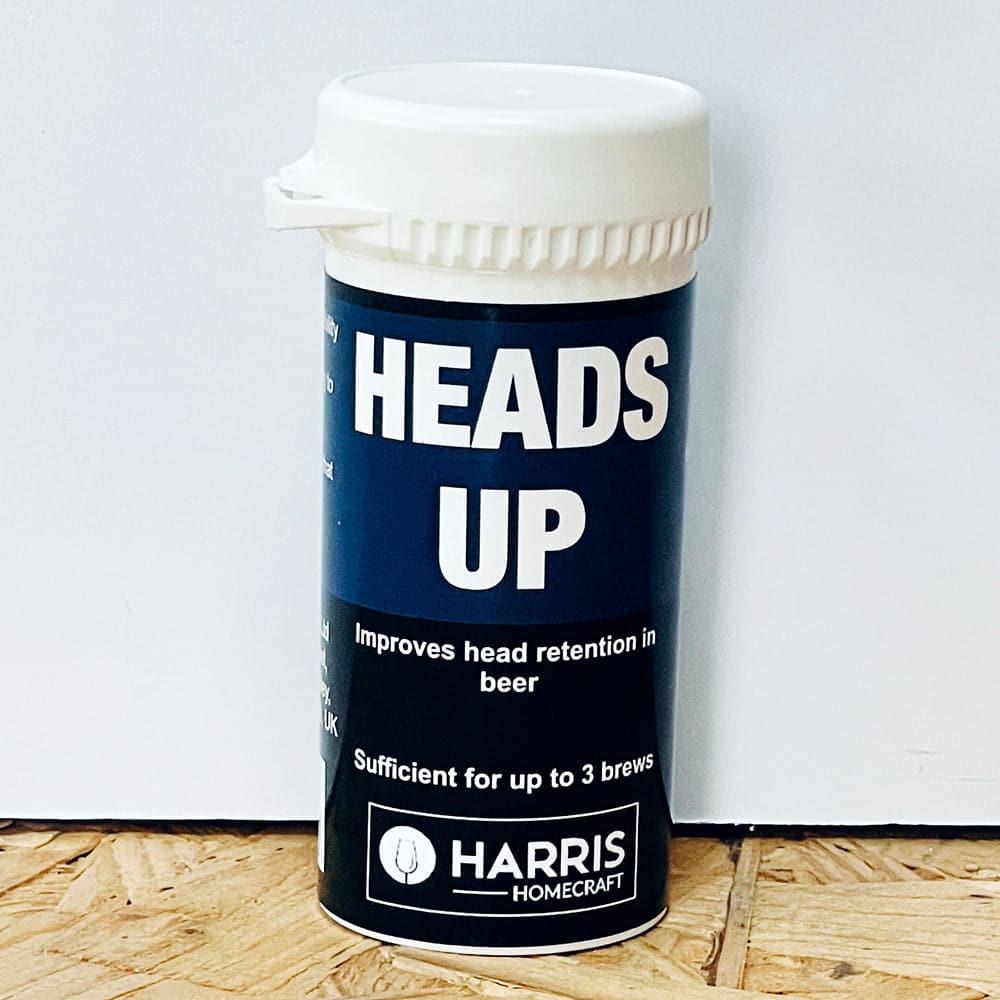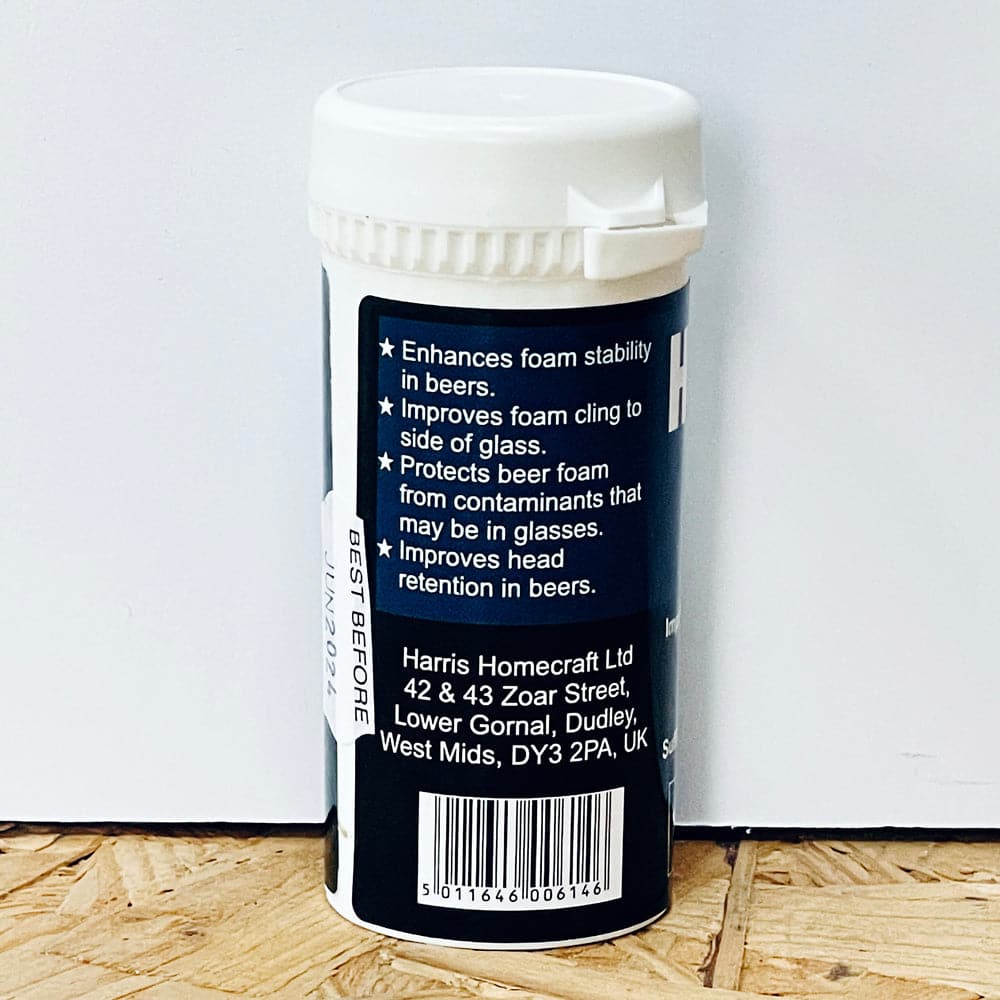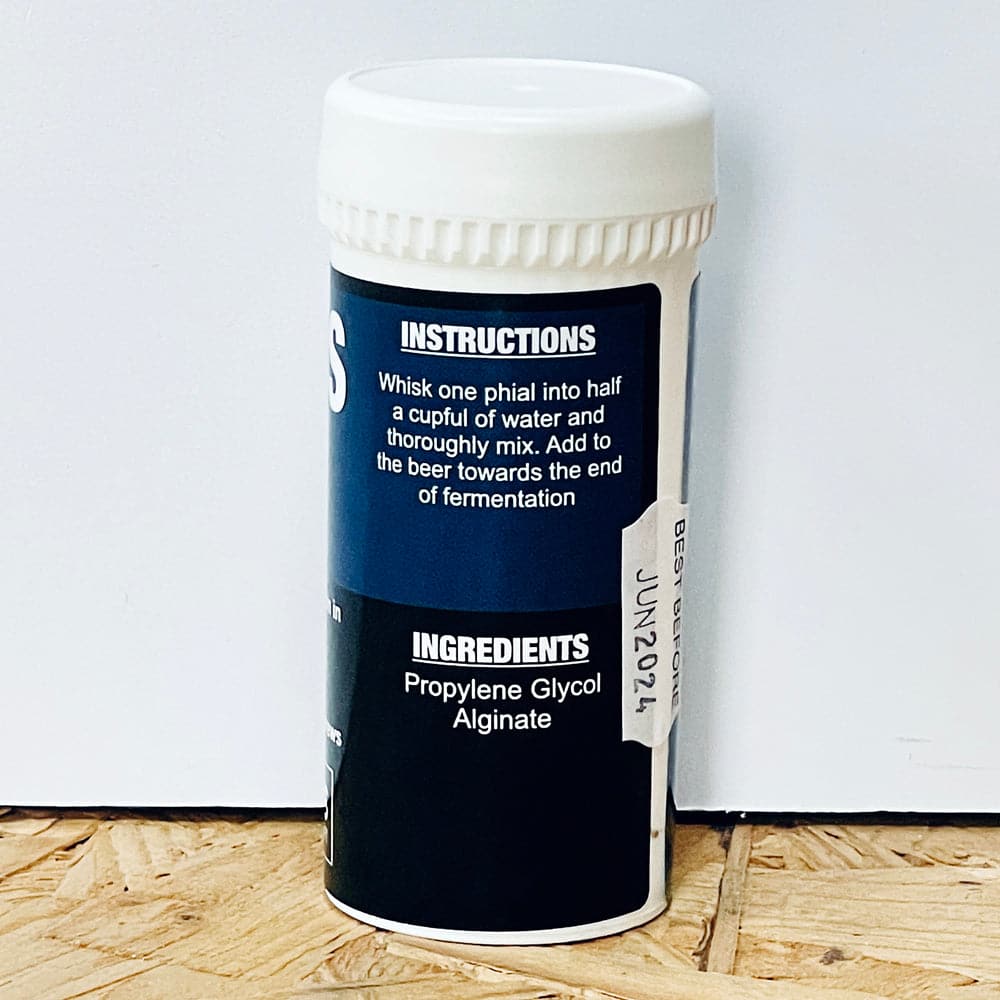 Heads Up - Head Retention Improver For Beer - Harris
Add this item to your cart and then use our handy Shipping Calculator on the basket page to calculate your delivery charge.
Delivery to UK addresses starts at just £1.50 and orders over £70 are eligible for free UK delivery*
If your beers loose their head quickly, then add a phial of Heads Up at the end of the fermentation and this will help improve the head on your beer and help keep it there all the way to the end of the pint, giving that lace effect on the side of your glass.
Simply stir a phial into 23 litres of homebrewed beer (once fermentation is complete) then bottle and keg as normal.
There are 3 phials in this pot.