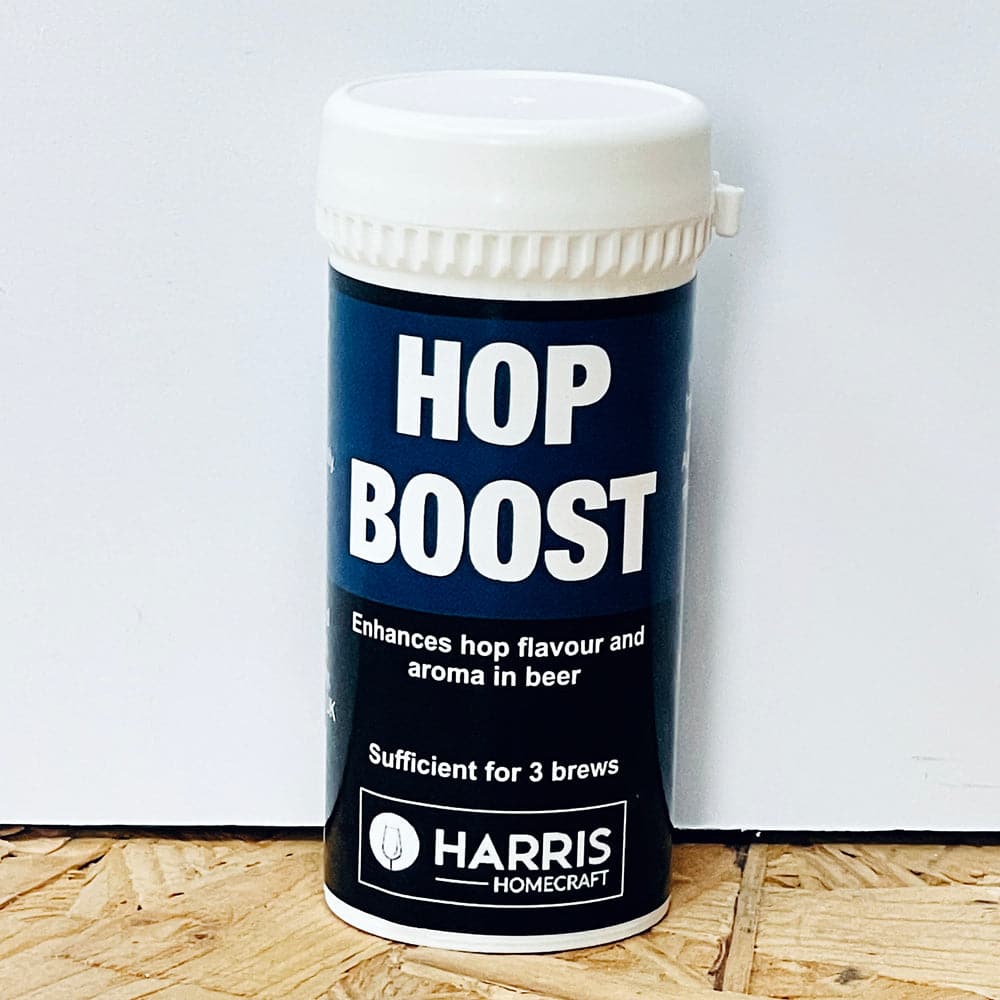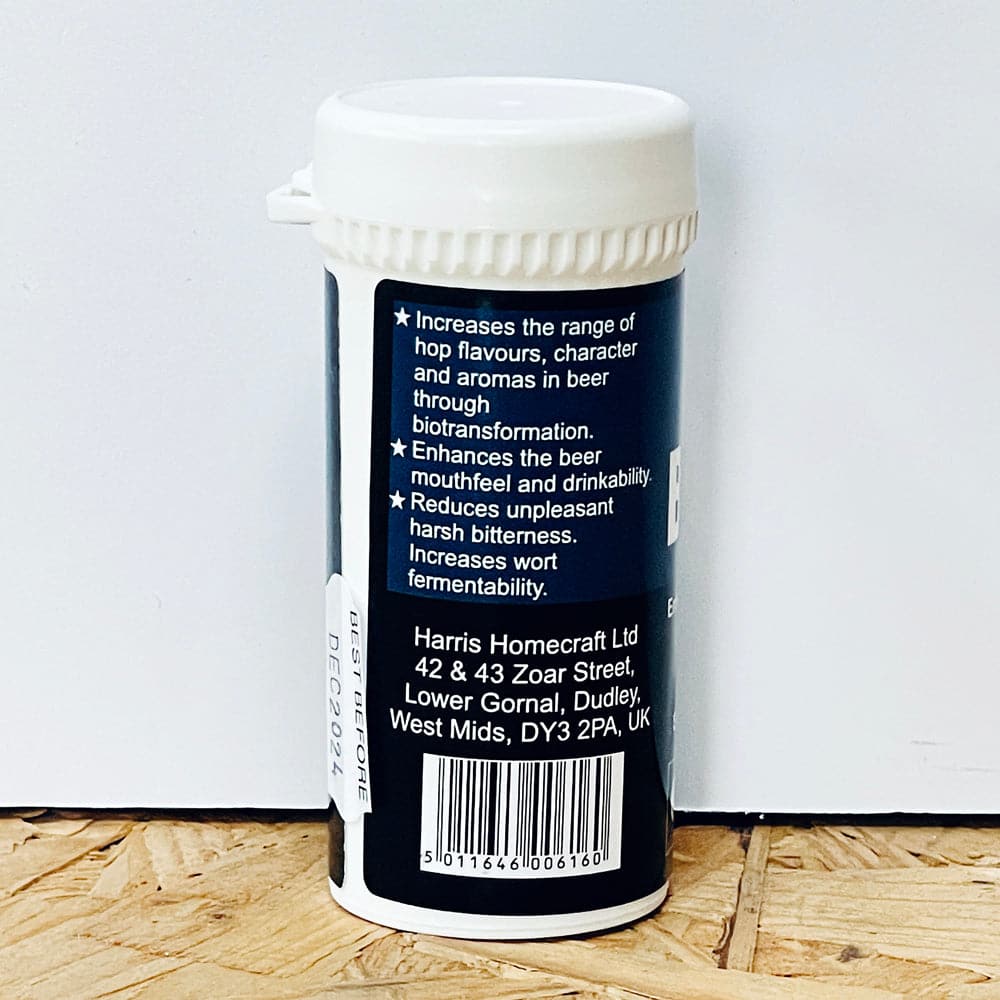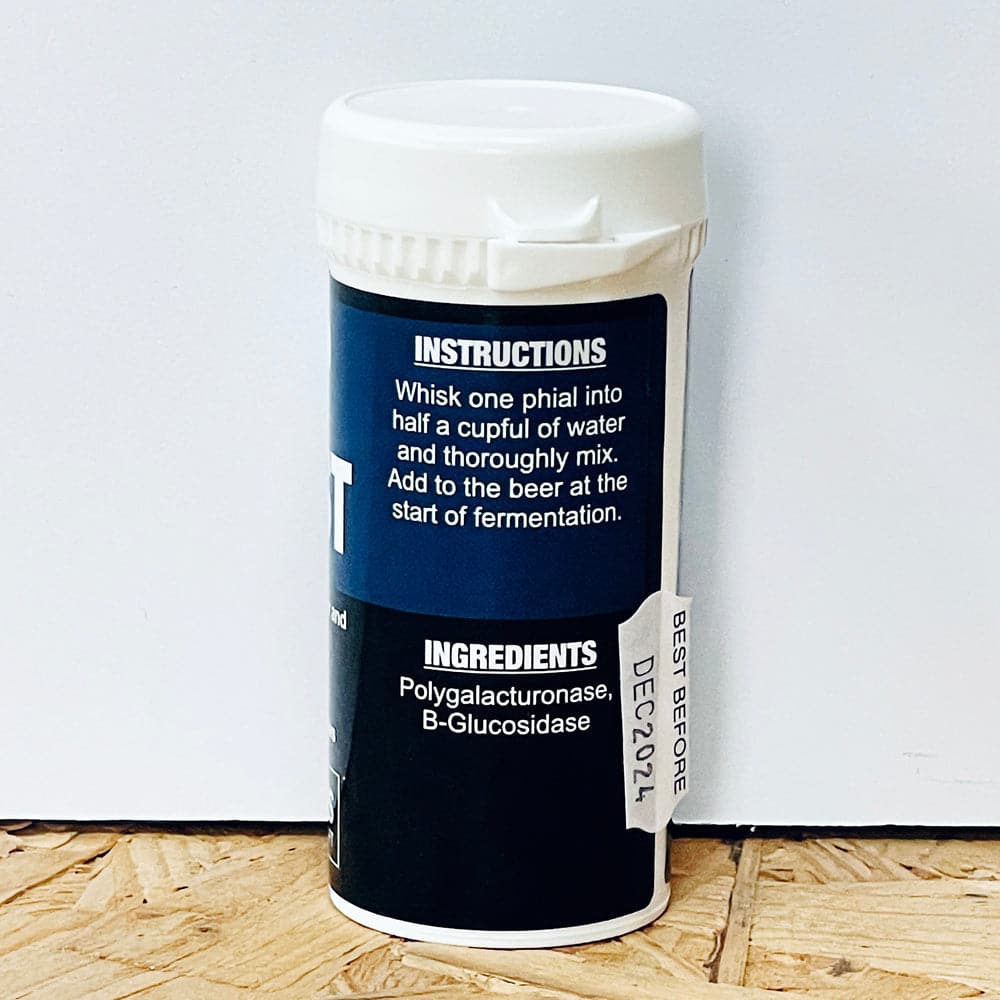 Hop Boost - Flavour and Aroma Enhancer - Harris
Add this item to your cart and then use our handy Shipping Calculator on the basket page to calculate your delivery charge.
Delivery to UK addresses starts at just £1.50 and orders over £70 are eligible for free UK delivery*
If you want a hop forward aroma like in a craft beer, then use Hop Boost to enhance the aromas that are pulled from the hops.
This will reduce the harsh bitterness that can come from using a large amount of hops needed in craft beers, while enhancing the mouthfeel and extracting more of the aromatics from your hops to increase their flavours using biotransformation.
Simply stir 1 phial into half a cup of water the add to your wort before adding your yeast.
3 phials are in this pot.