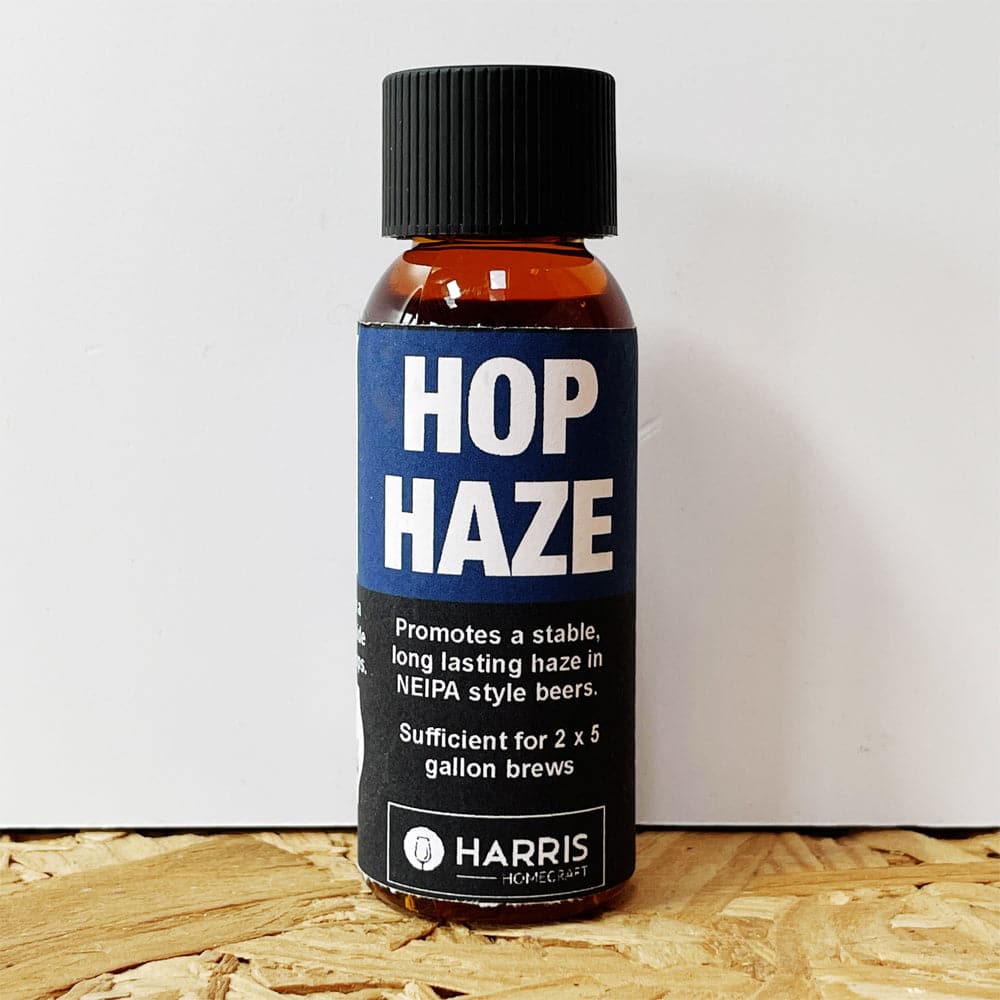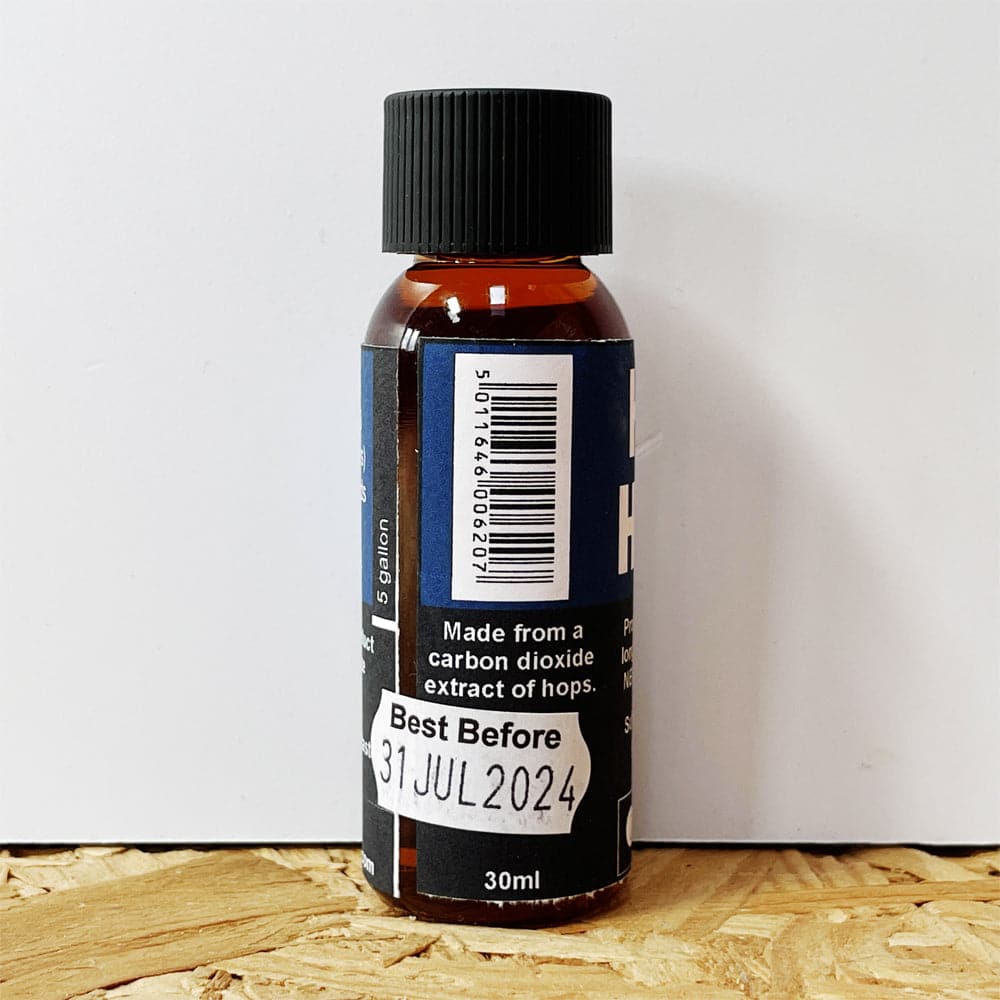 Hop Haze - Craft Beer Haze - Harris
Add this item to your cart and then use our handy Shipping Calculator on the basket page to calculate your delivery charge.
Delivery to UK addresses starts at just £1.50 and orders over £70 are eligible for free UK delivery*
Use Hop Haze if you are making a craft beer and want that craft beer haze. It can be difficult to stop the natural clearing process of beer even if you use grain enhancing protein hazes, so using Hop Haze helps create a stable long lasting haze.
This Hop Haze is an ingenious ingredient made from hops, which creates a long lasting haze in beer that does not settle out.
It's very simple to use too, just add 15ml of Hop Haze to 23 litres of beer, stir and watch the haze form.
There is 30ml of Hop Haze in the bottle.
Use Hop Haze to help keep your haze in craft beers and it's perfect for New England, East Coast style beers such as NEIPA