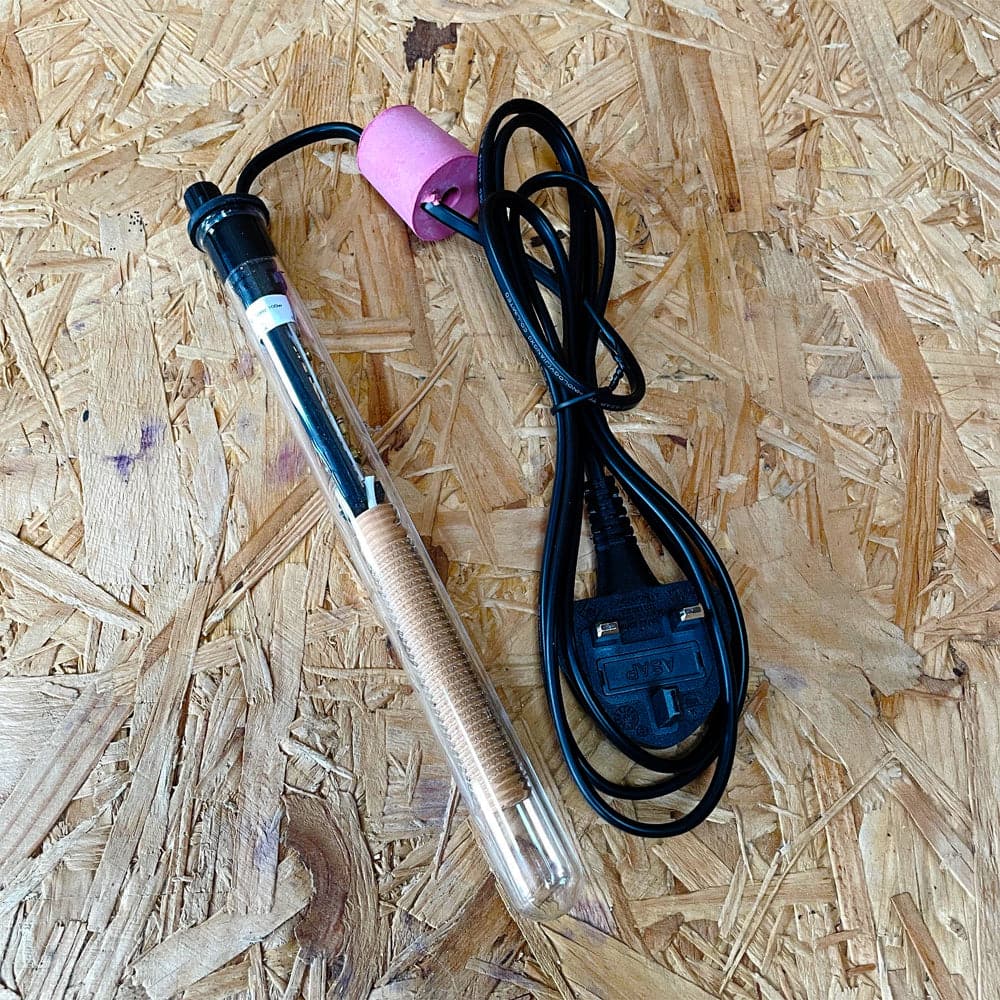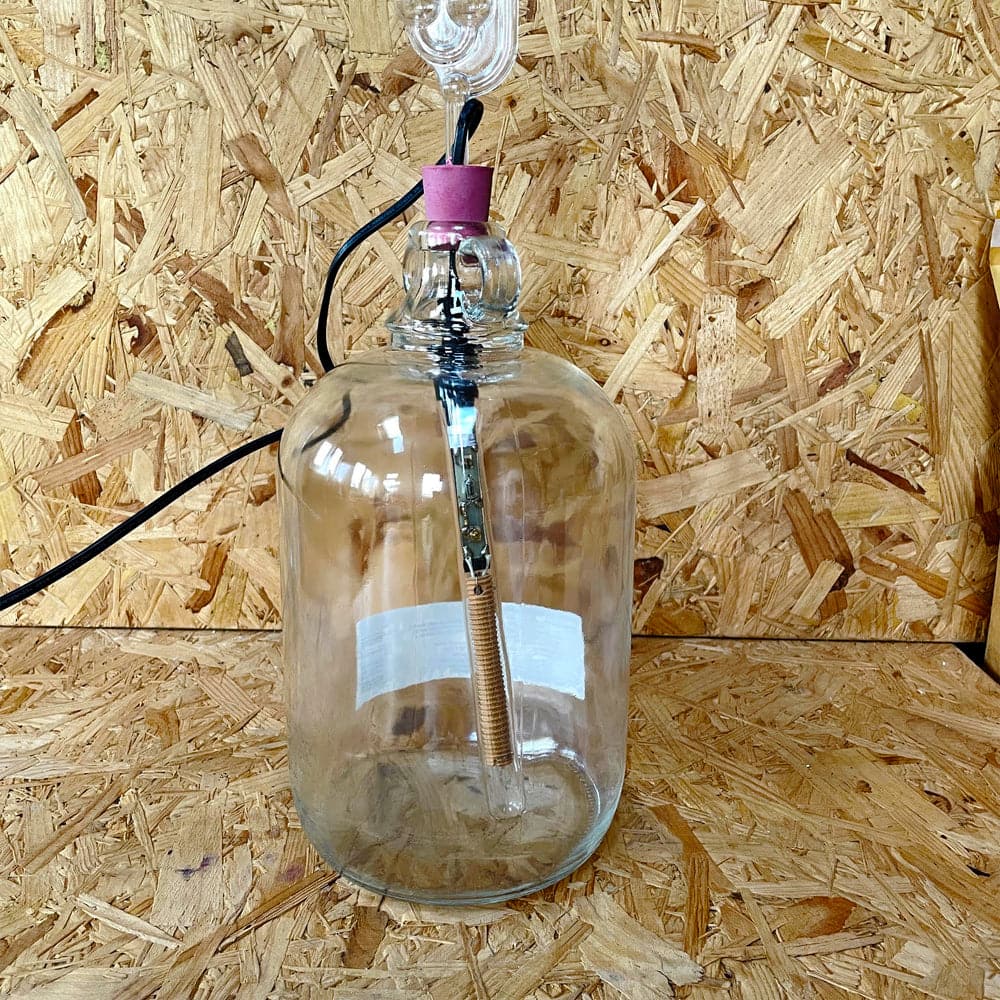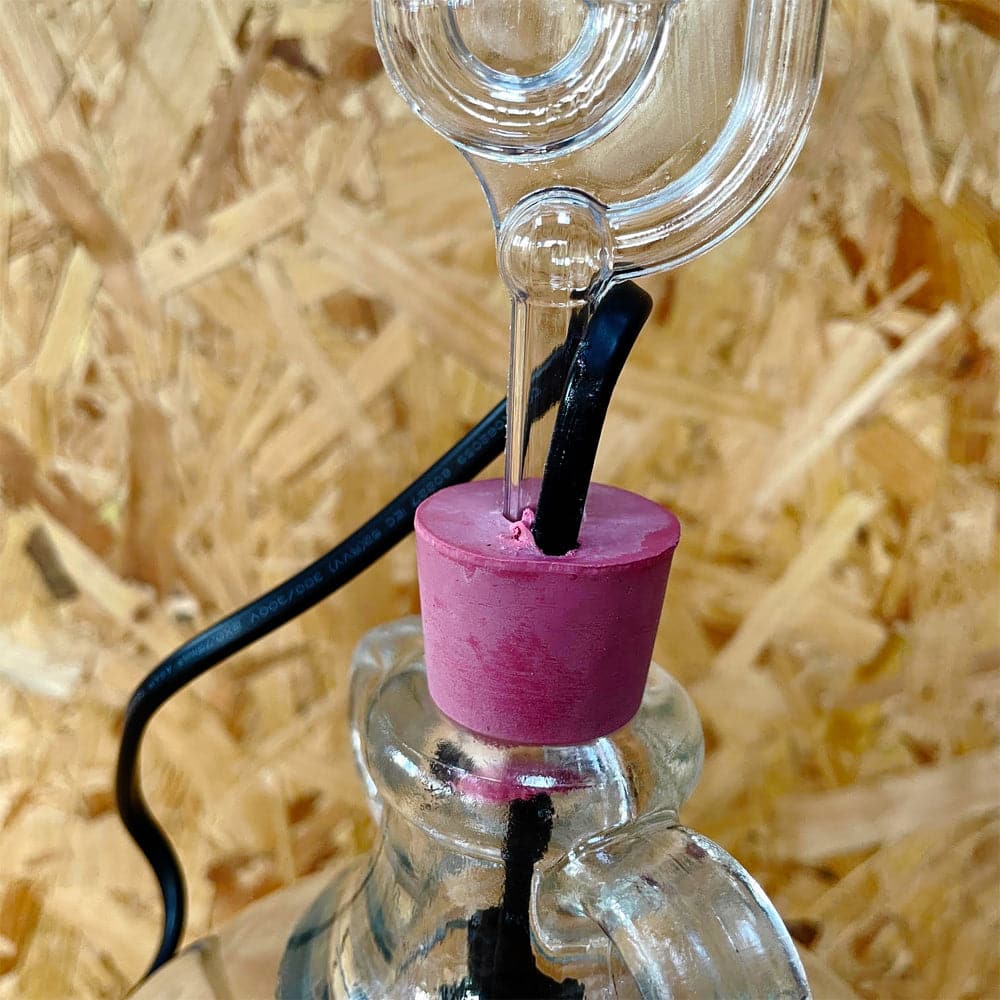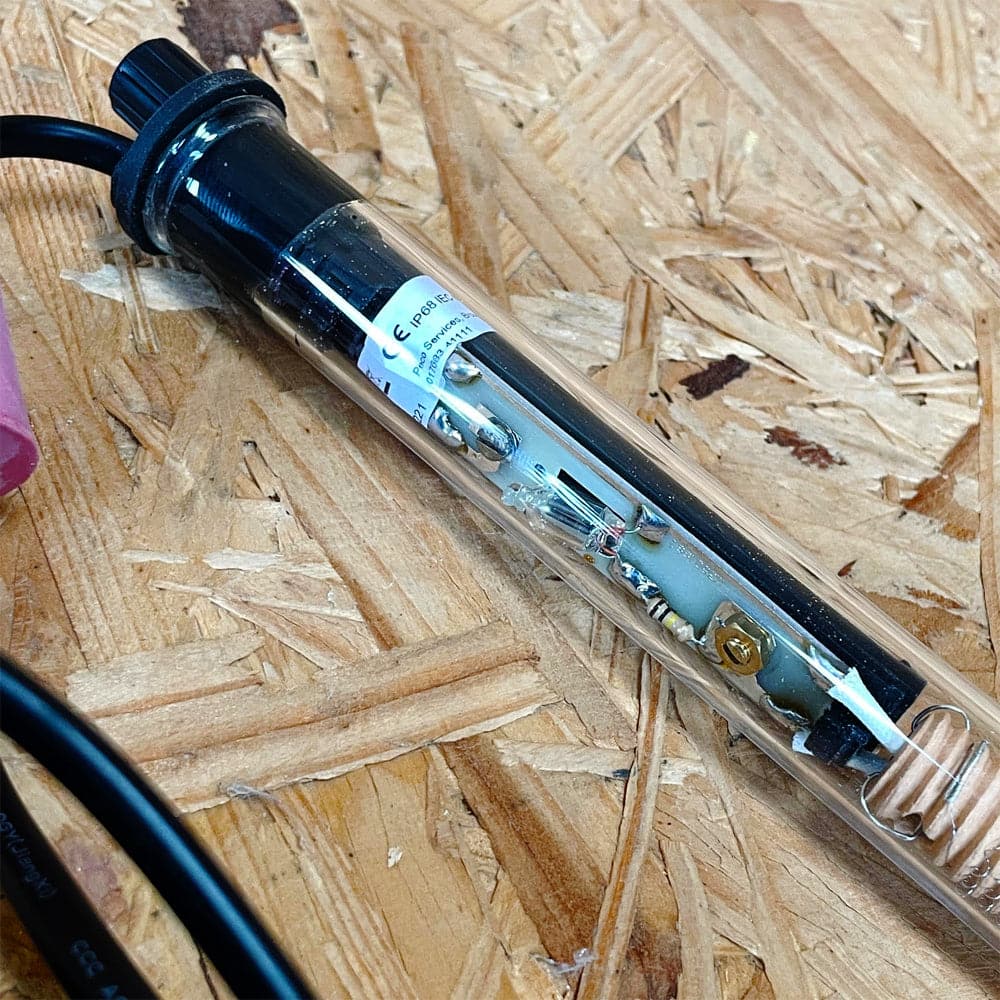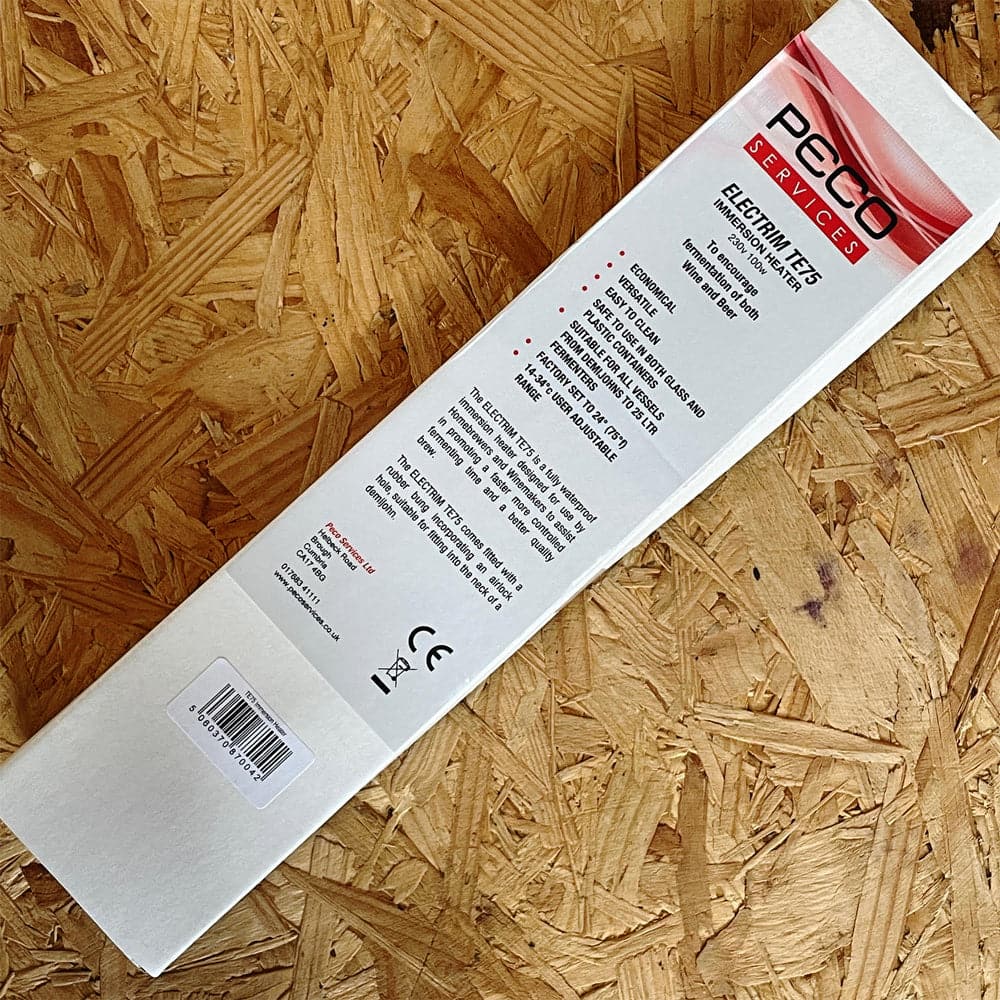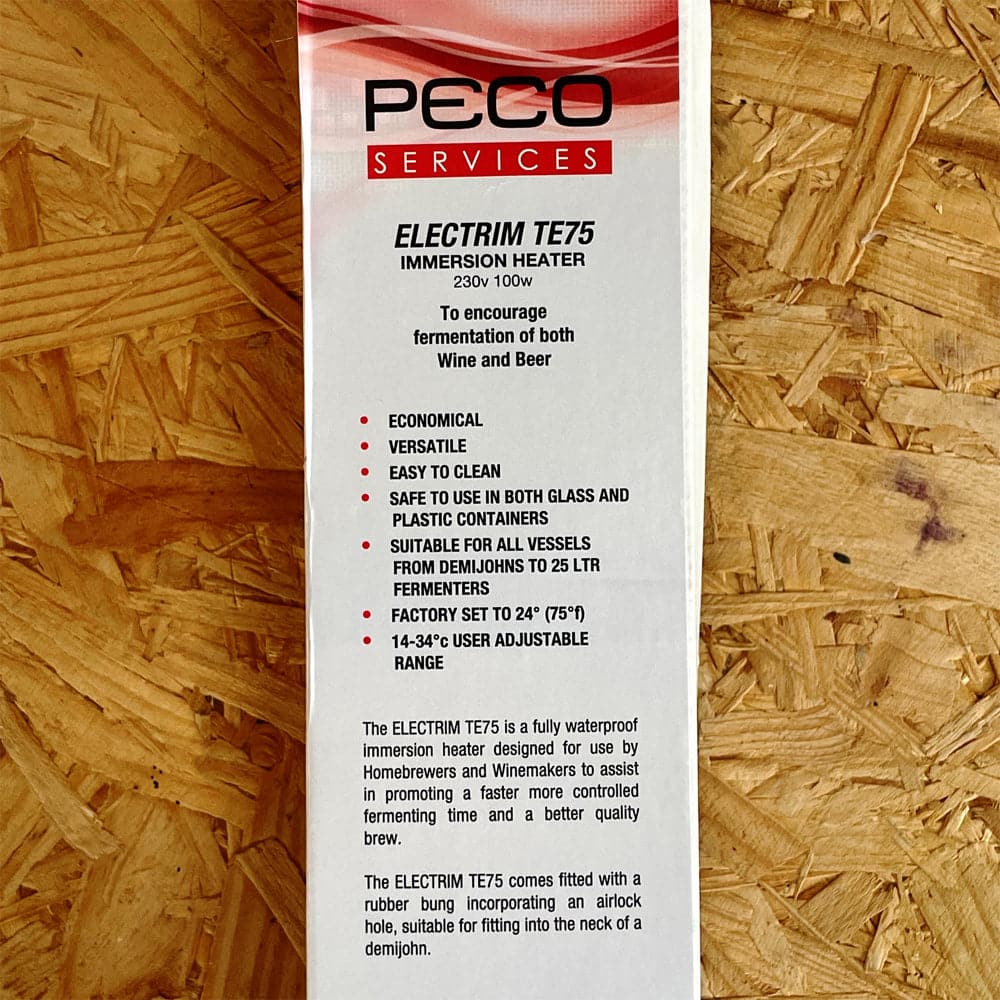 Immersion Heater for Demi-John & Fermenting Bucket - Electrim TE75 Homebrew Heater
Add this item to your cart and then use our handy Shipping Calculator on the basket page to calculate your delivery charge.
Delivery to UK addresses starts at just £1.50 and orders over £70 are eligible for free UK delivery*
The Homebrew Immersion Heater can be used to heat your homebrew to the correct temperature when room temperature it too cold.
Simply insert the immersion heater into your brewing bucket or demijohn and plug it in.
This heater has a bung sealed around the power cord.  You can lenghten or shorten the amount of cable the is passing through the bung so that the immersion heater does not sit on the bottom of your brewing vessel.
These are ideal for the winter months when it may get colder in the house.
The Electrim TE75 homebrew immersion heater has been set at 24°C, but can be adjusted using a small screwdriver to keep a constant temperature between 14-34°C
This is a powerful heater at 100w, so in most homebrew situations, it will only need to on for a short while to bring the must or wort up to the desired temperature.

This immersion heater is suitable for all types of fermentation vessel up to 25 litres.
The immersion heater is fully waterproof and is designed for keeping home brew at the correct brewing temperature and will automatically switch on and off to maintain the correct temperature.