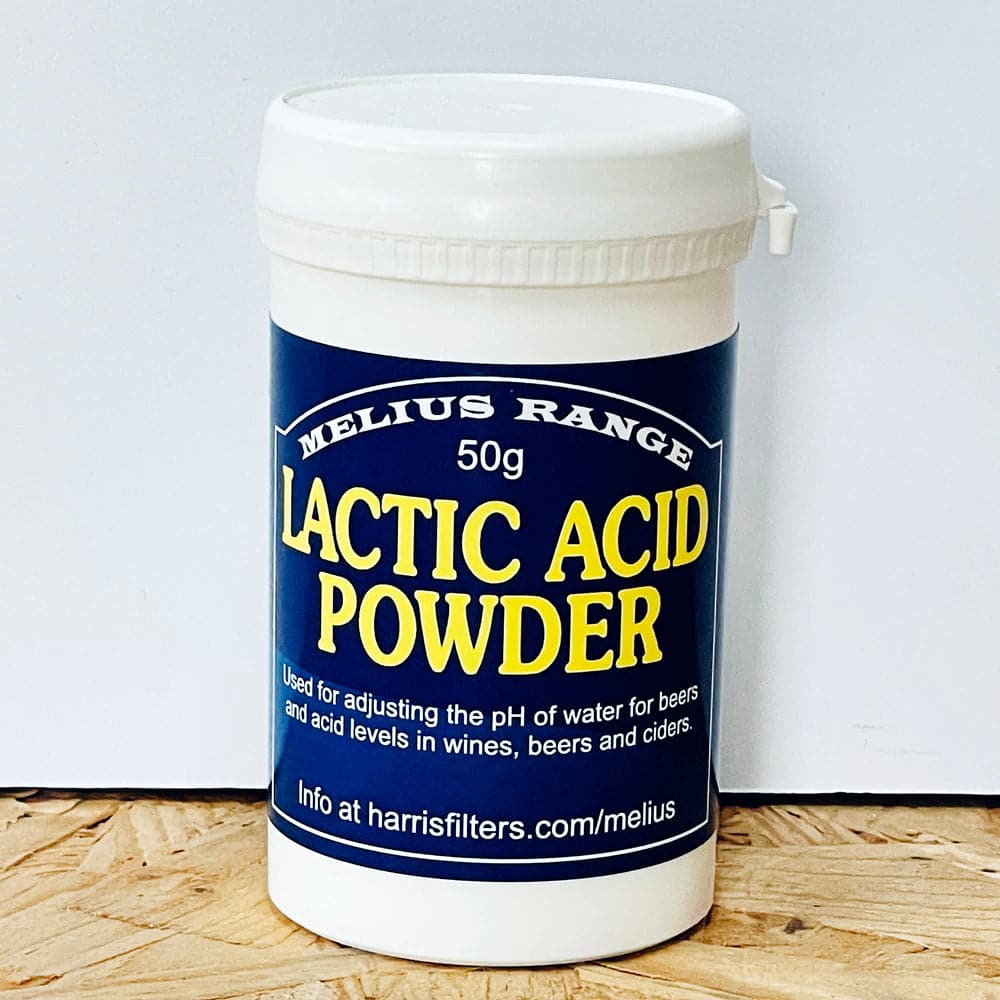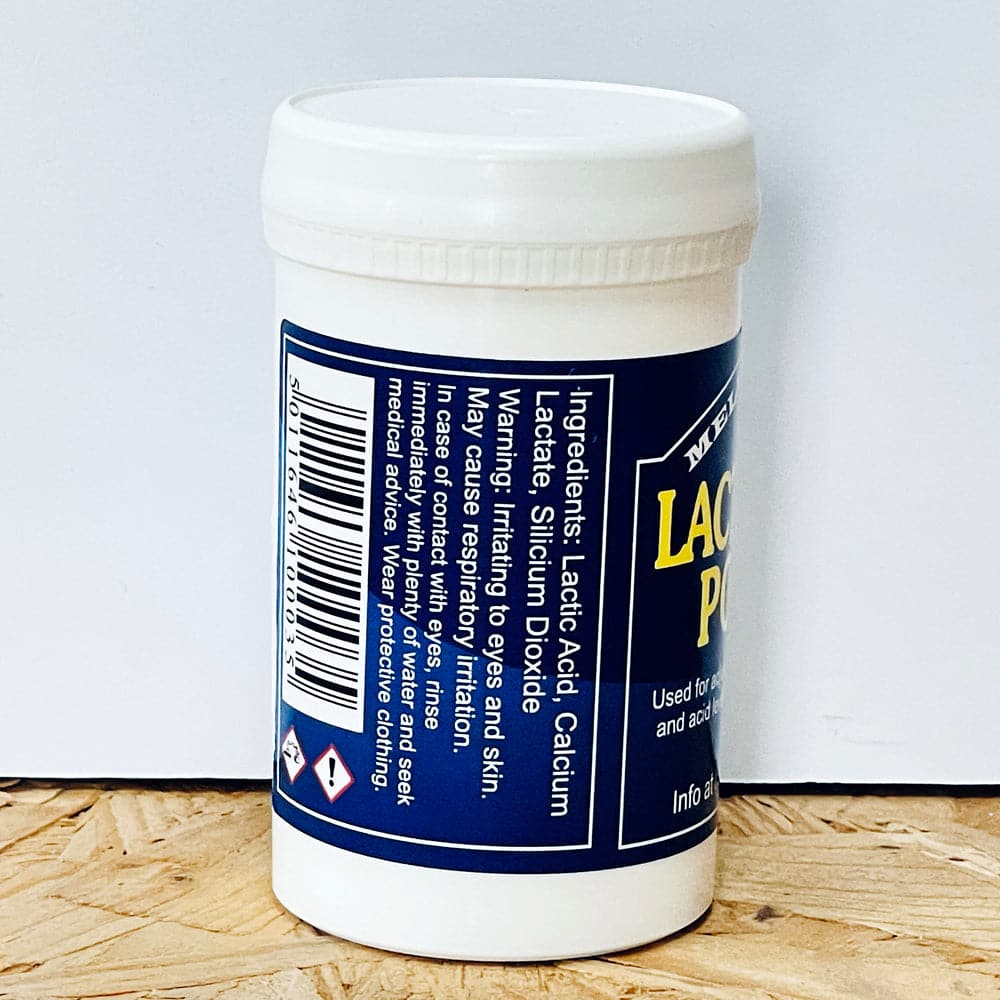 Lactic Acid Powder - 50g - Harris
Add this item to your cart and then use our handy Shipping Calculator on the basket page to calculate your delivery charge.
Delivery to UK addresses starts at just £1.50 and orders over £70 are eligible for free UK delivery*
Use lactic acid to increase the acidity in the wort of beer, especially if your water has high levels of calcium.   This can also help reduce the dryness associated with tannins.
Once you have mashed your grain, take a pH reading and adjust as necessary.
Using more lactic acid can give your beer a tang and add sourness.  Great if you are making a sour / fruit beer to add extra acidity.  This is an alternative to using lactobacillus bacteria to generate the lactic acid.
Also great to use instead of rennet when making cheese.