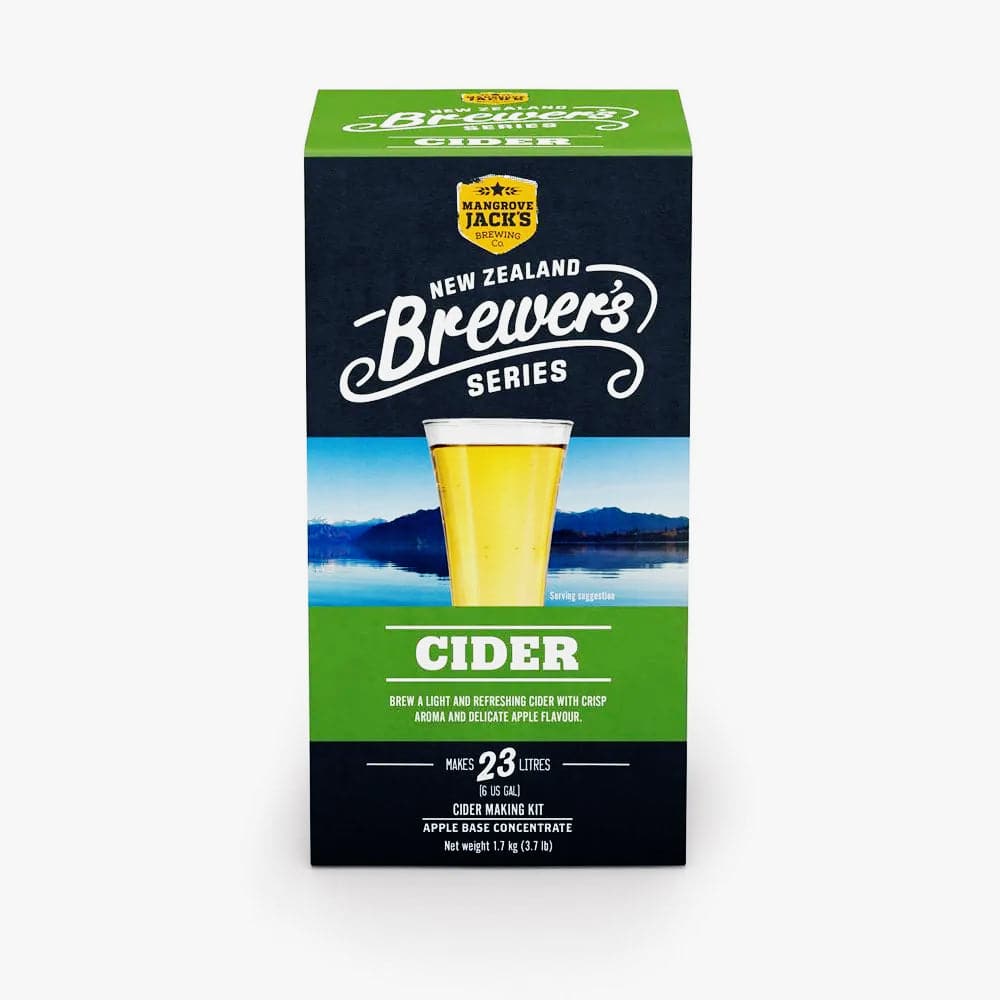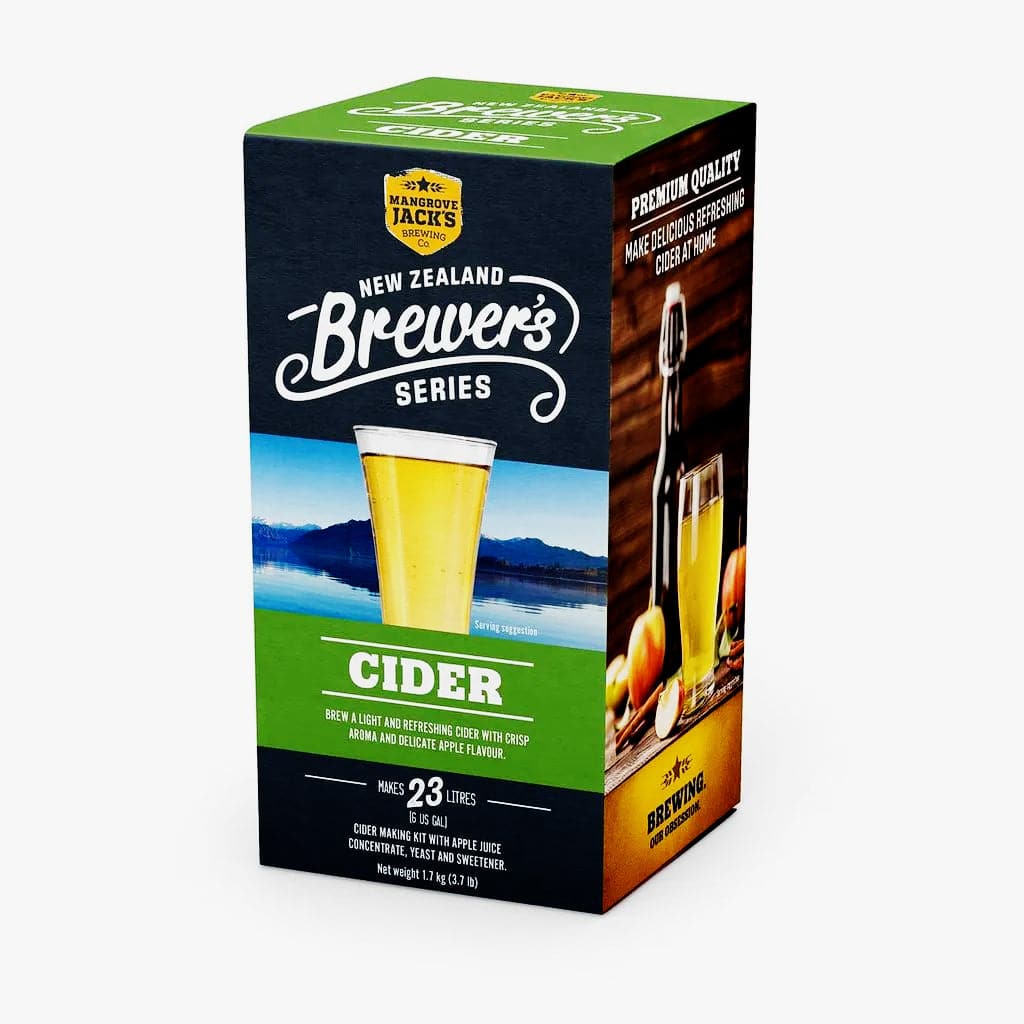 Mangrove Jack's - Cider - Brewers Series - 40 Pint Cider Kit
Add this item to your cart and then use our handy Shipping Calculator on the basket page to calculate your delivery charge.
Delivery to UK addresses starts at just £1.50 and orders over £70 are eligible for free UK delivery*
Make this Mangrove Jacks Brewers Series Cider Kit to get 40 pints of A refreshing, easy drinking cider with a refreshing, crisp, apple aroma and flavour.
This lager kit makes 40 pints of Mangrove Jacks Brewers Series Cider at about 4.8%, it's very sessionable!
This ingenious pouch design saves on packaging.  The kit also contains a sachet of sweetener.  Use some or all of it if you wish to great a sweet cider.  Add to taste.
ABV Approx: 4.8% 
Makes: 23 L

- - -
This kit will also require one of the following:
a - 1kg of Brewing Sugar (supermarket sugar will work, but it will cause the finished cider to be a bit sweet)

You will also need basic brewing equipment such as: a bucket; siphon; steriliser; thermometer & hydrometer to brew this ingredient kit.