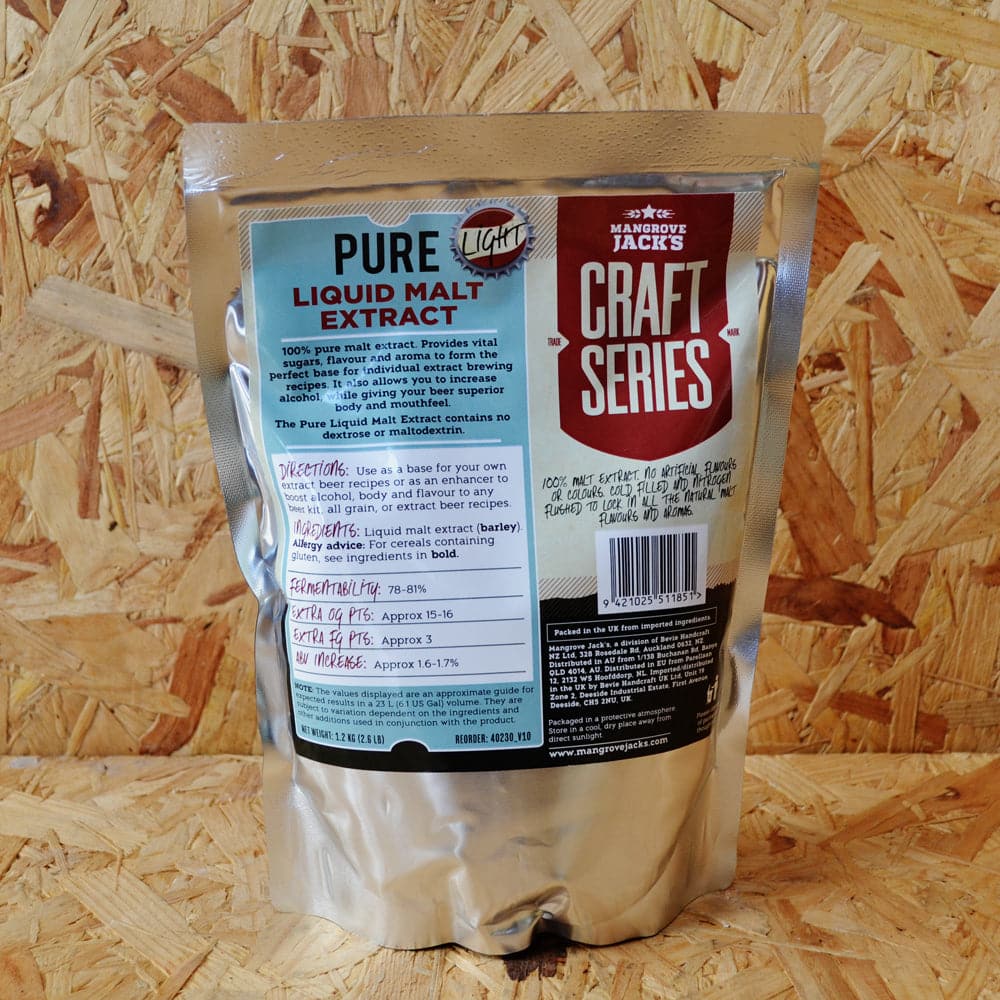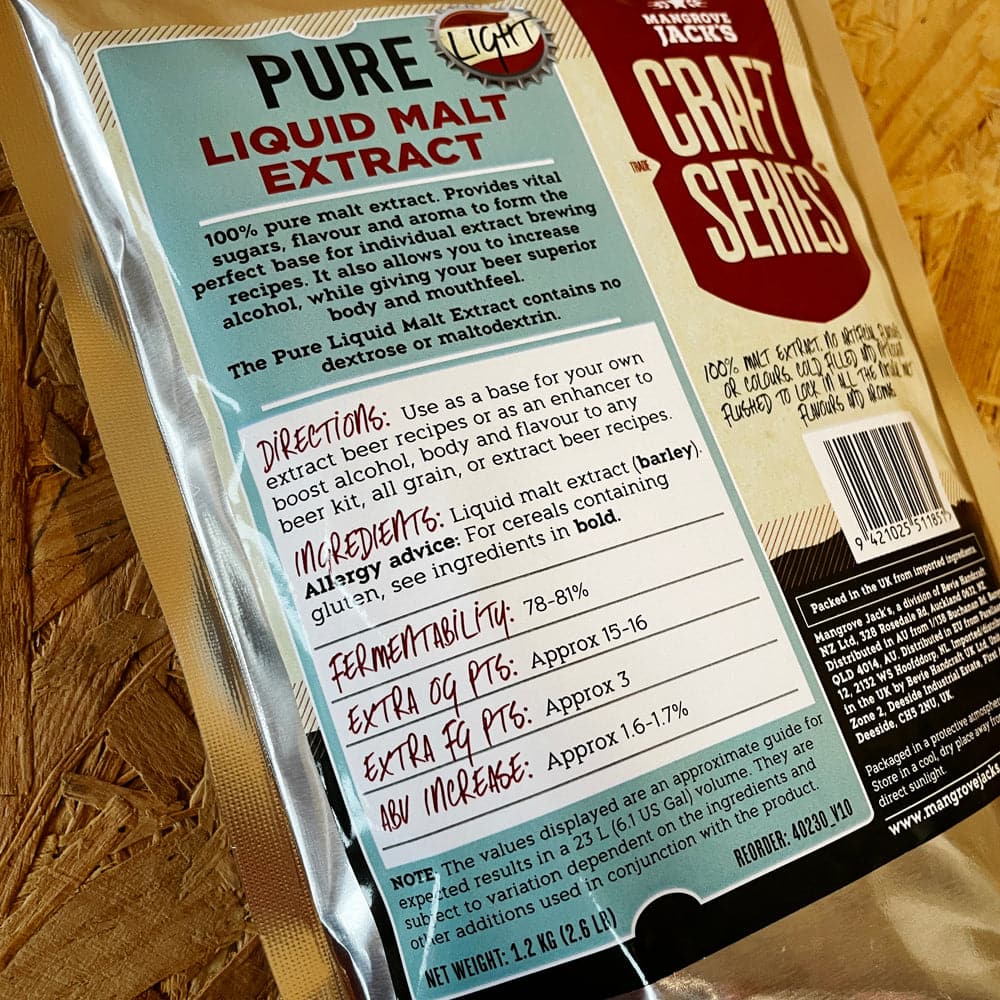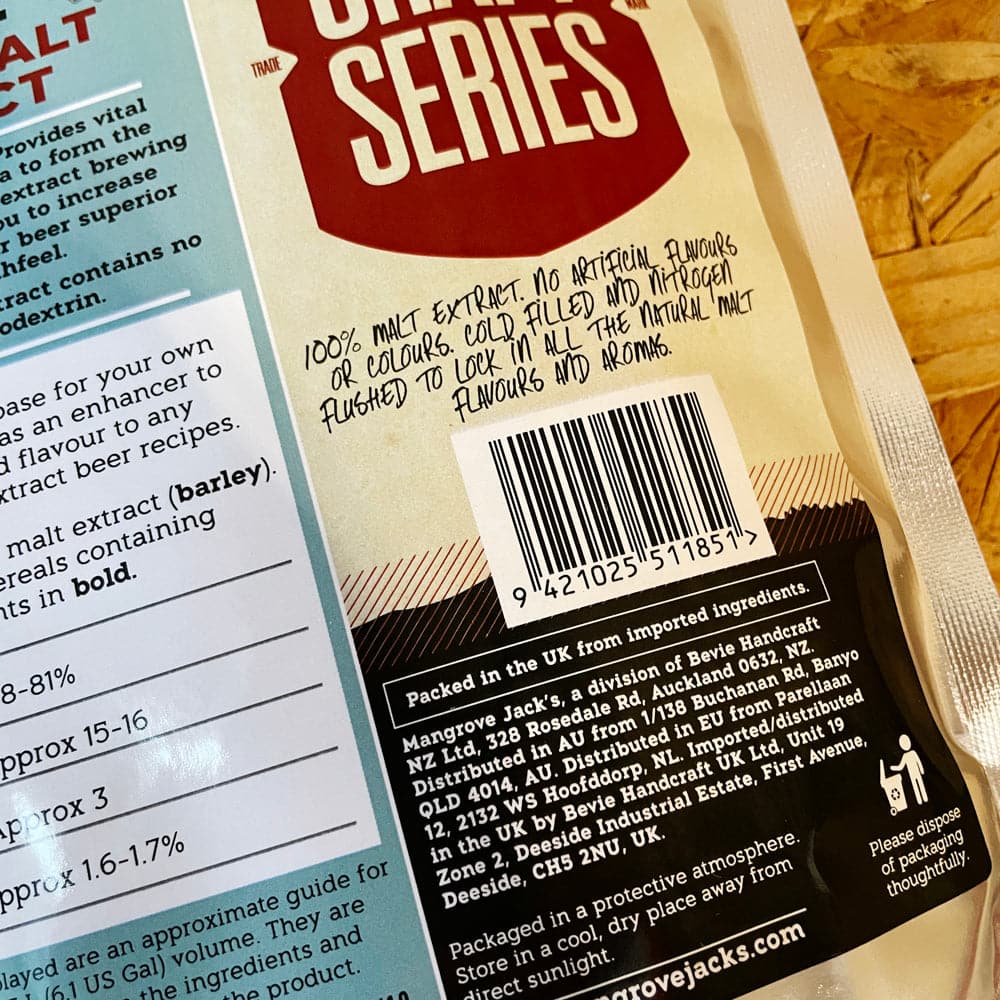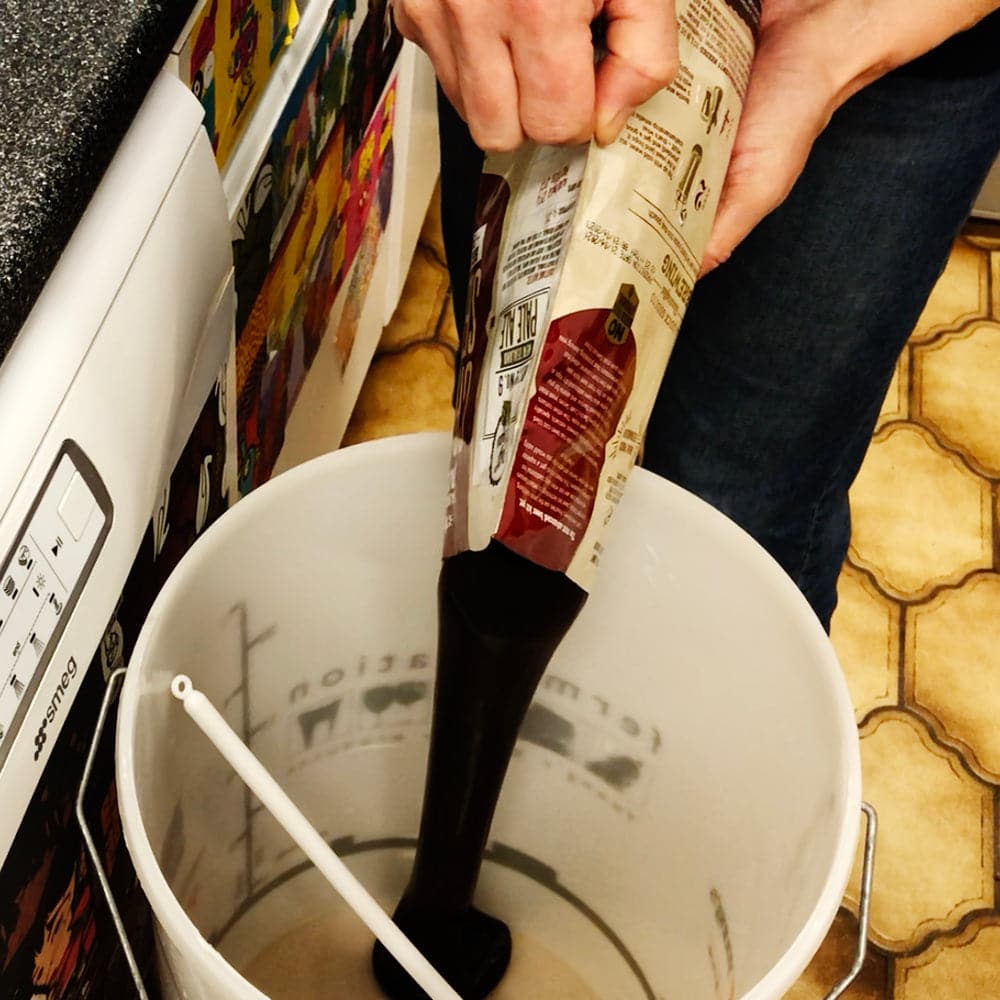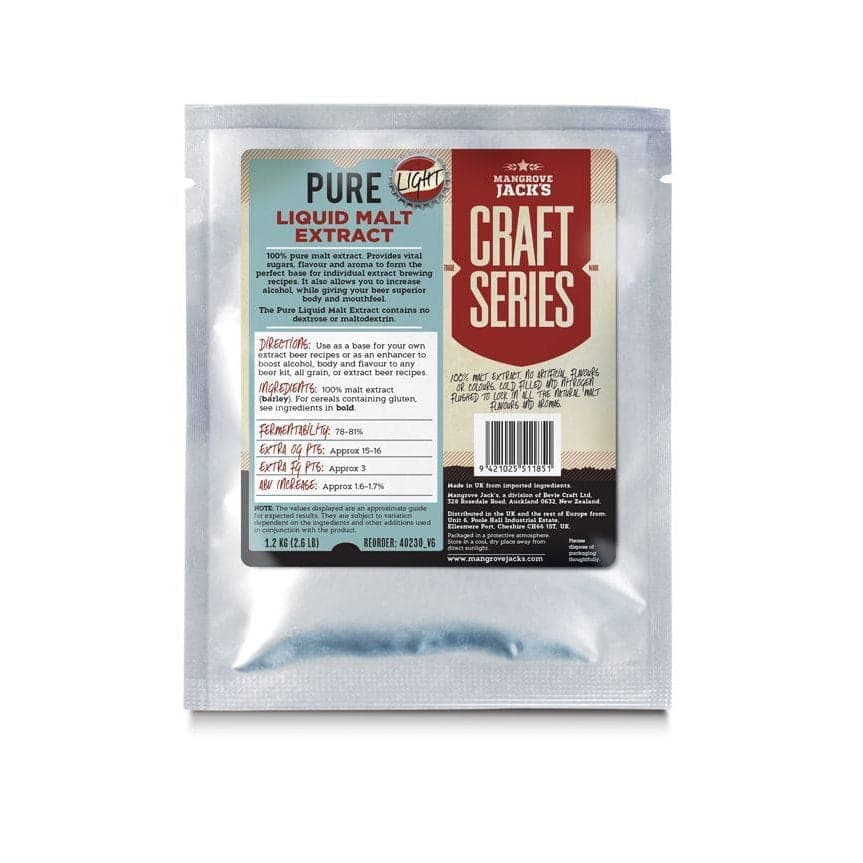 Mangrove Jacks - Liquid Light Malt Extract (LME) - 1.2kg
Add this item to your cart and then use our handy Shipping Calculator on the basket page to calculate your delivery charge.
Delivery to UK addresses starts at just £1.50 and orders over £70 are eligible for free UK delivery*
Mangrove Jacks Craft Series pure light Liquid Malt Extract (LME) 1200 grams.
Mangrove Jacks Light Liquid Malt Extract can be used as the base for your own recipes, or added to other Mangrove Jack's beer kits instead of sugar to give the extra sugars need to reach the desired alcohol level of the beer kit while adding more body and flavour.
Use on the Mangrove Jacks Beer kits or any other beer kits that call for 1kg of sugar or Beer Enhancer or Liquid Malt Extract.
Just using sugar on a beer kit can cause it to be a little thin and watery.  Using Beer Enhancer on a beer kit which is 50% sugar and 50% powdered malt extract (spray malt) will add extra mouthfeel.  But to get the best results and a beer with a good body, extra malty flavour and a little bit extra sweetness and better head, then use Mangrove Jacks Light Liquid Malt Extract 1.2kg instead of sugar.
As there are sugars in the Liquid Malt Extract (LME) that the yeast can not eat, means that your Final Gravity (FG) reading on your hydrometer will be higher than if you had used sugar. 
The final gravity of a beer kit when using 1.2kg of liquid malt extract instead of sugar will be around 1.020.  Whereas, if you have just used sugar, it would be around 1.010, so bear this in mind when checking if your beer has finished fermenting.