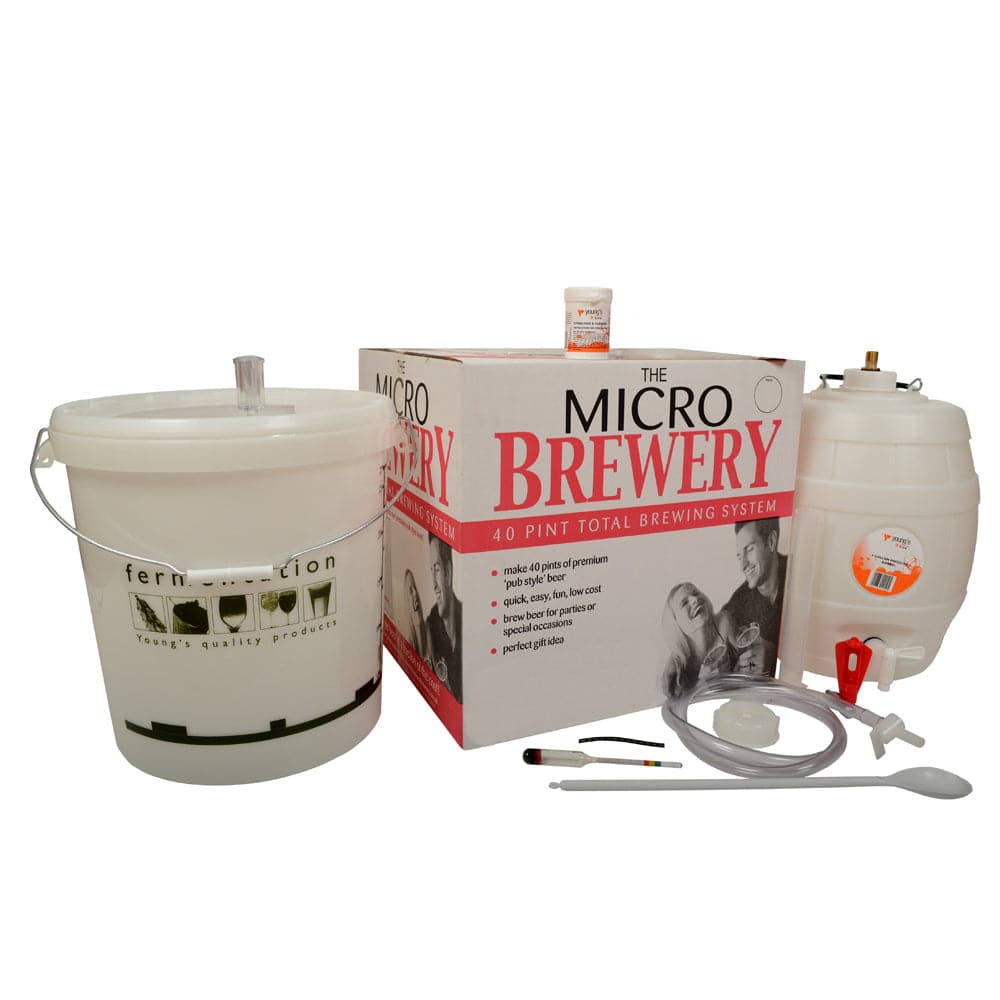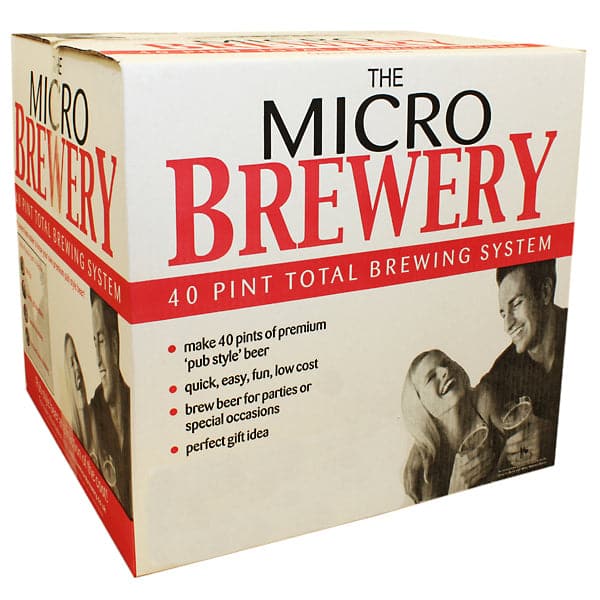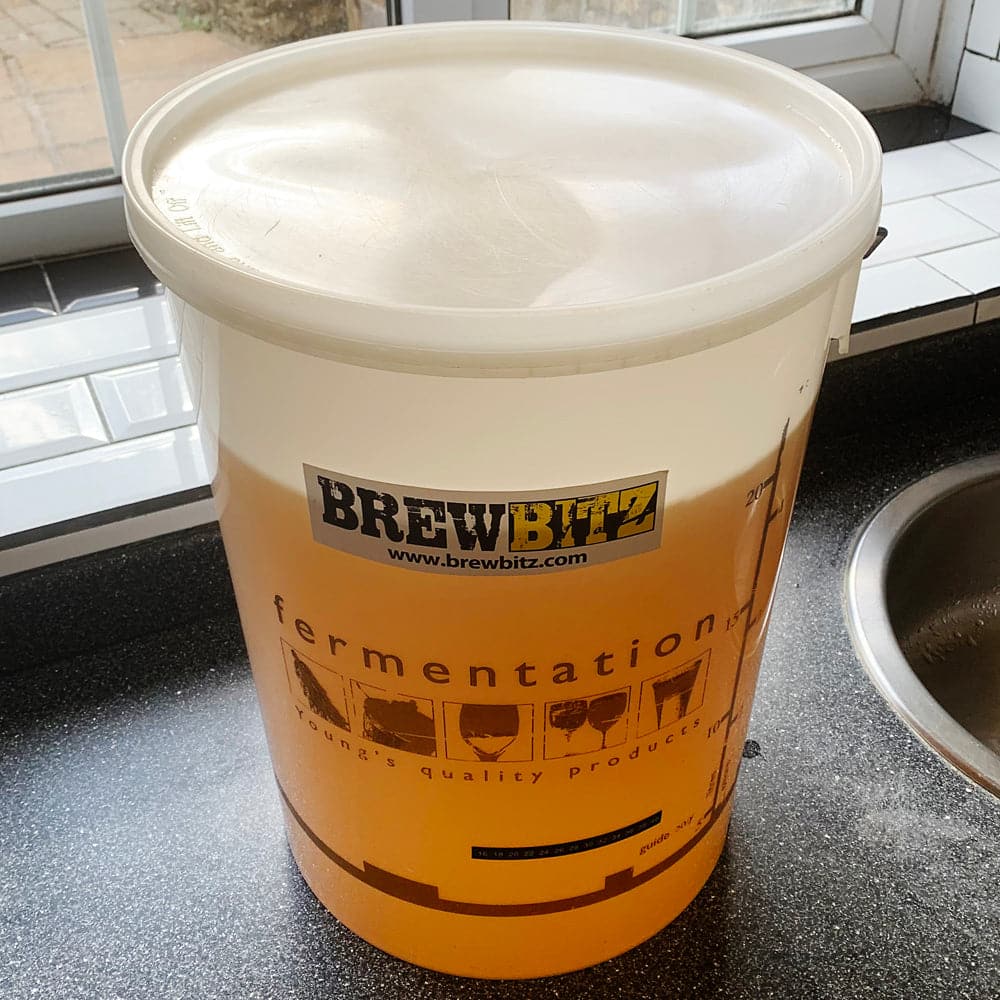 Micro Brewery Equipment Starter Kit Package for Beer, Lager or Cider - No Ingredients
Add this item to your cart and then use our handy Shipping Calculator on the basket page to calculate your delivery charge.
Delivery to UK addresses starts at just £1.50 and orders over £70 are eligible for free UK delivery*
This Micro Brewery Beer Making Starter Kit is the ideal solution for the home brew beginner. Containing all the homebrew equipment you need to make up to 40 pints of Beer, Lager or Cider.
This is the equipment only! No beer kit is included in this package.

All you now have to do, is choose a beer, lager or cider kit from our range to go with this Beer Making Starter Kit equipment package and then you'll be brewing in no time.
Making your own beer is excellent value for money, fun and easy to make. 
It takes just 7-10 days to brew and a couple of more weeks to condition in the barrel and then you have 40 pints of awesome beer to enjoy.  Don't worry, you don't have to drink it all in one go, it will last in the barrel for up to 6 months - as if that's going to happen.   ;) 
Whether you want to make your own beer at home, or give a fantastic gift to a relative this package is perfect.

This Micro Brewery Beer Making Starter Kit package contains:
Beer Barrel
27Ltr (6 gallon) Fermenting bin + airlock
Paddle
Siphon
Steriliser
Hydrometer
Thermometer
Trail Jar
CO2 Gas cartridge

NB: This Package is delivered in a heavily branded shipping box as displayed in the images above.