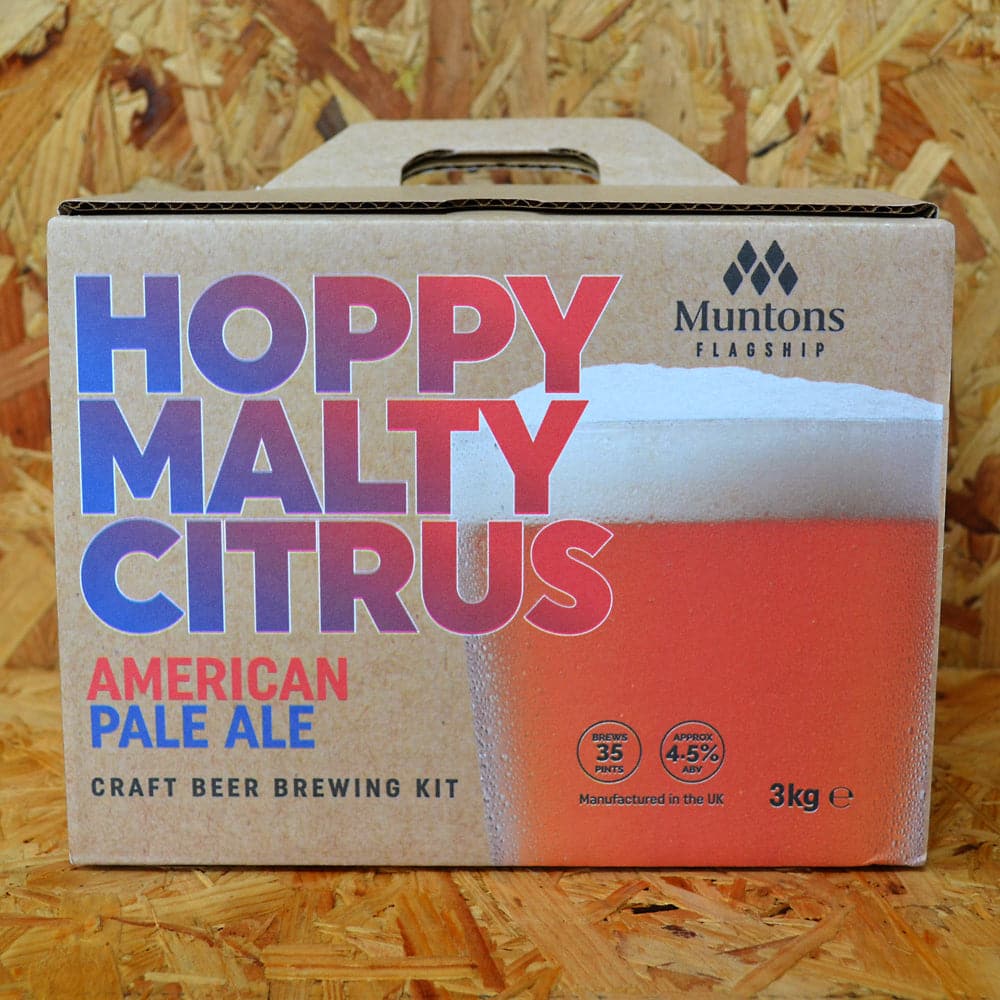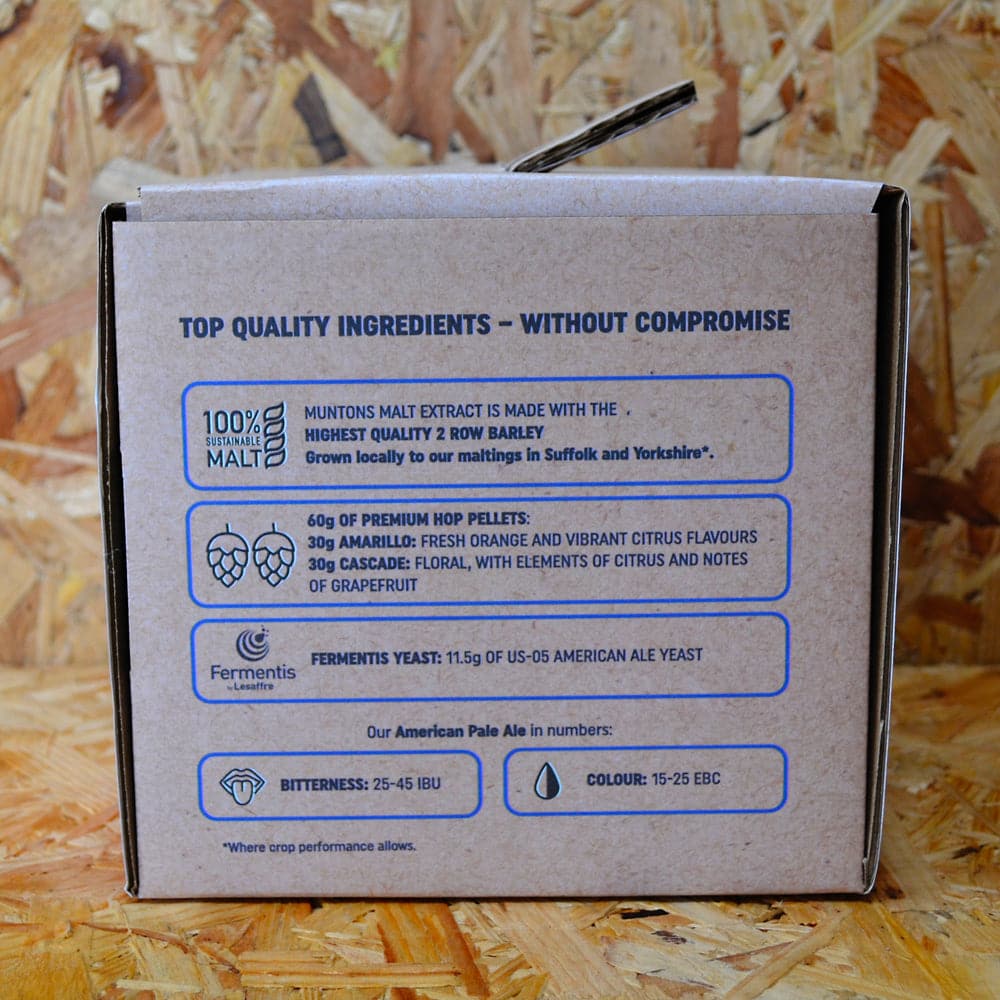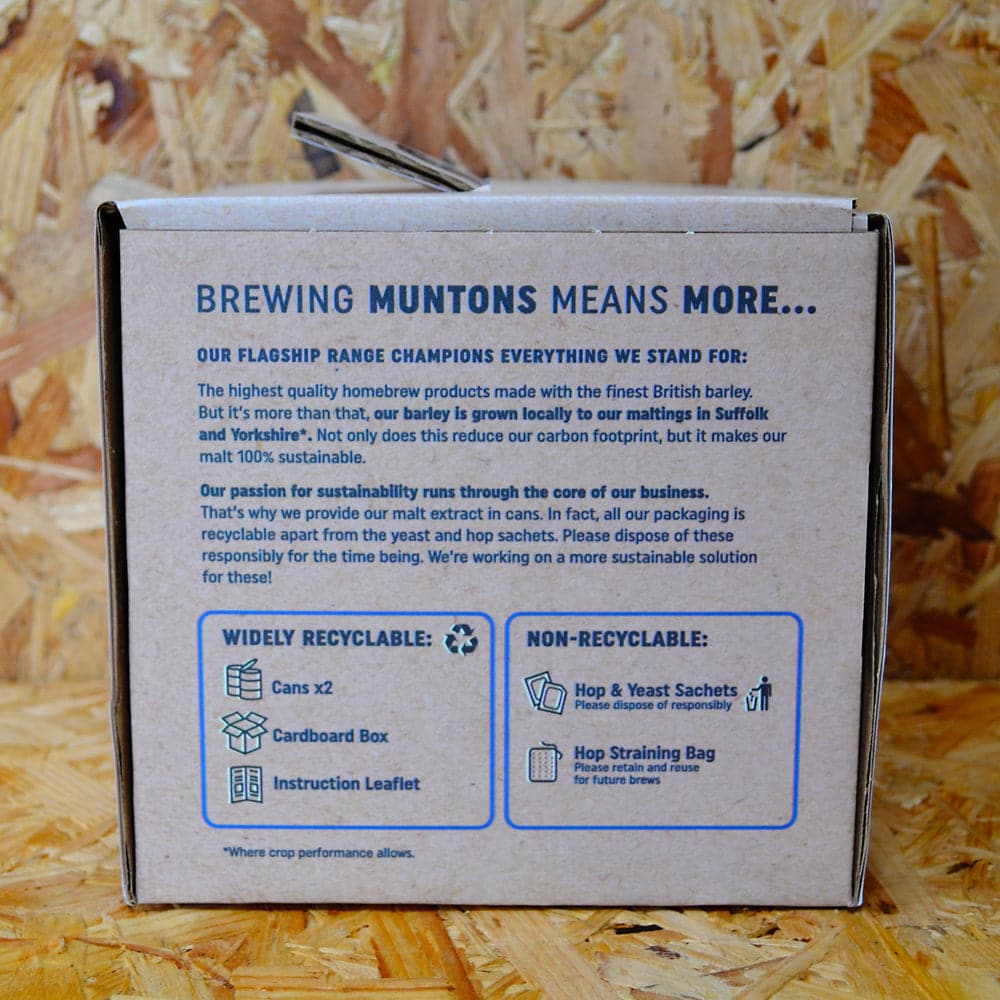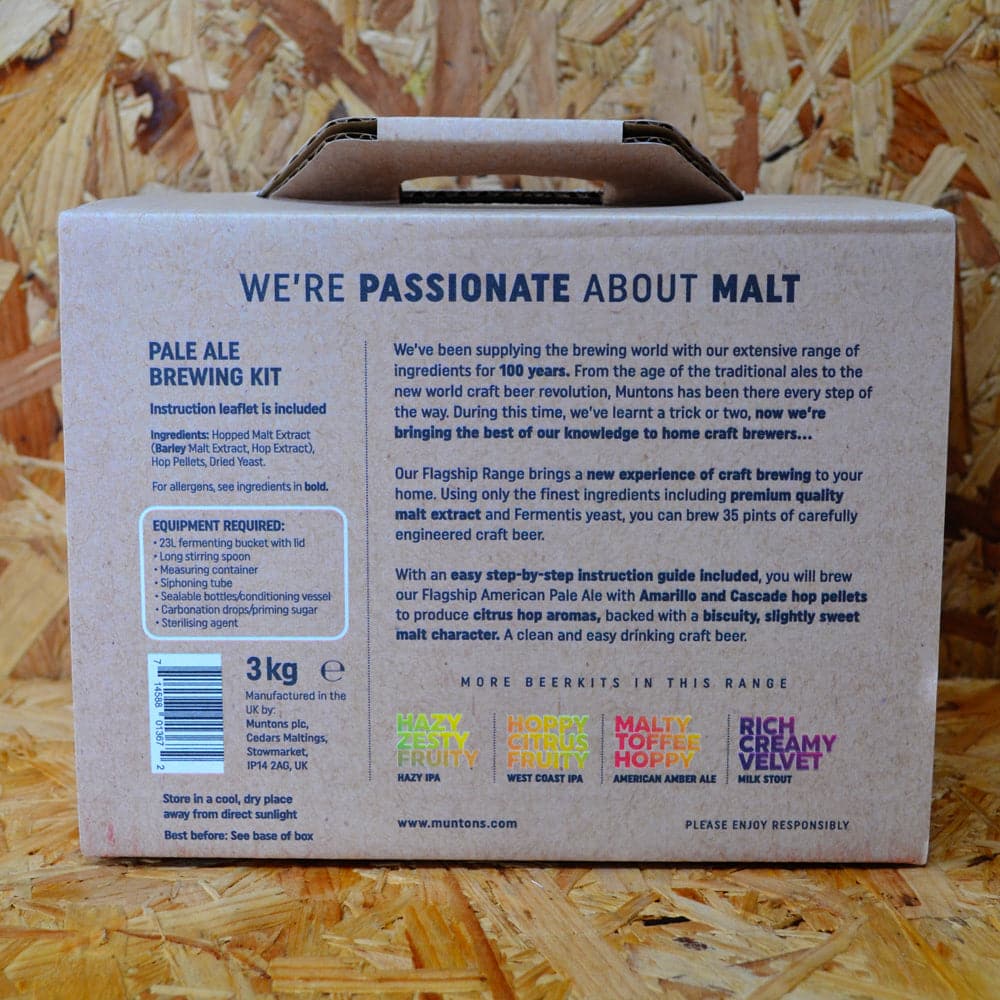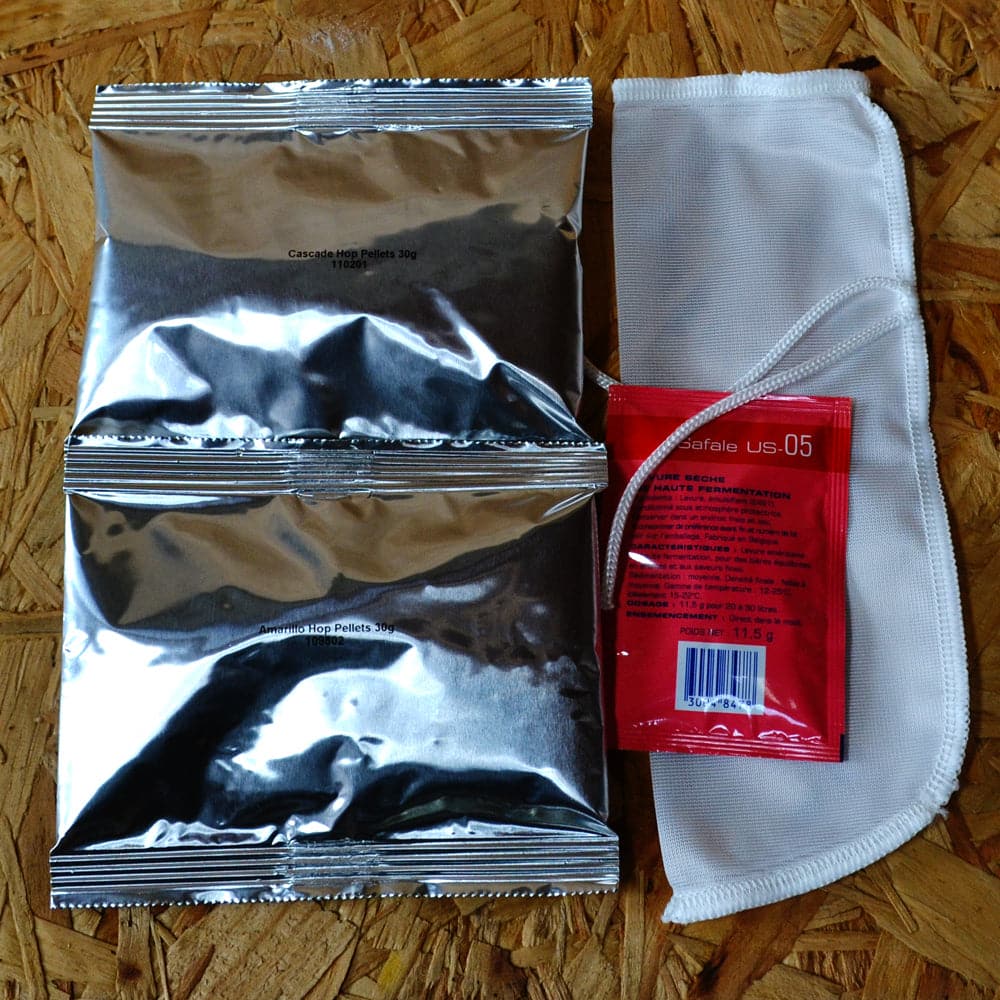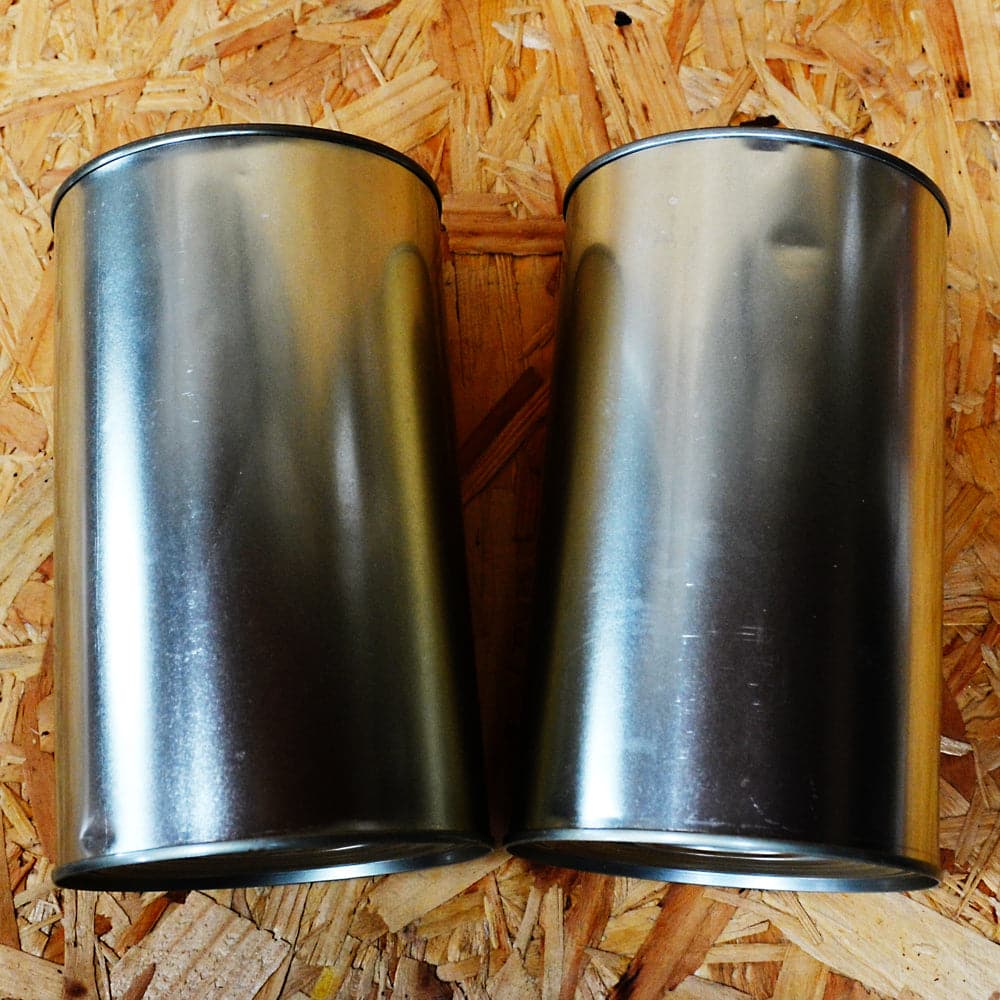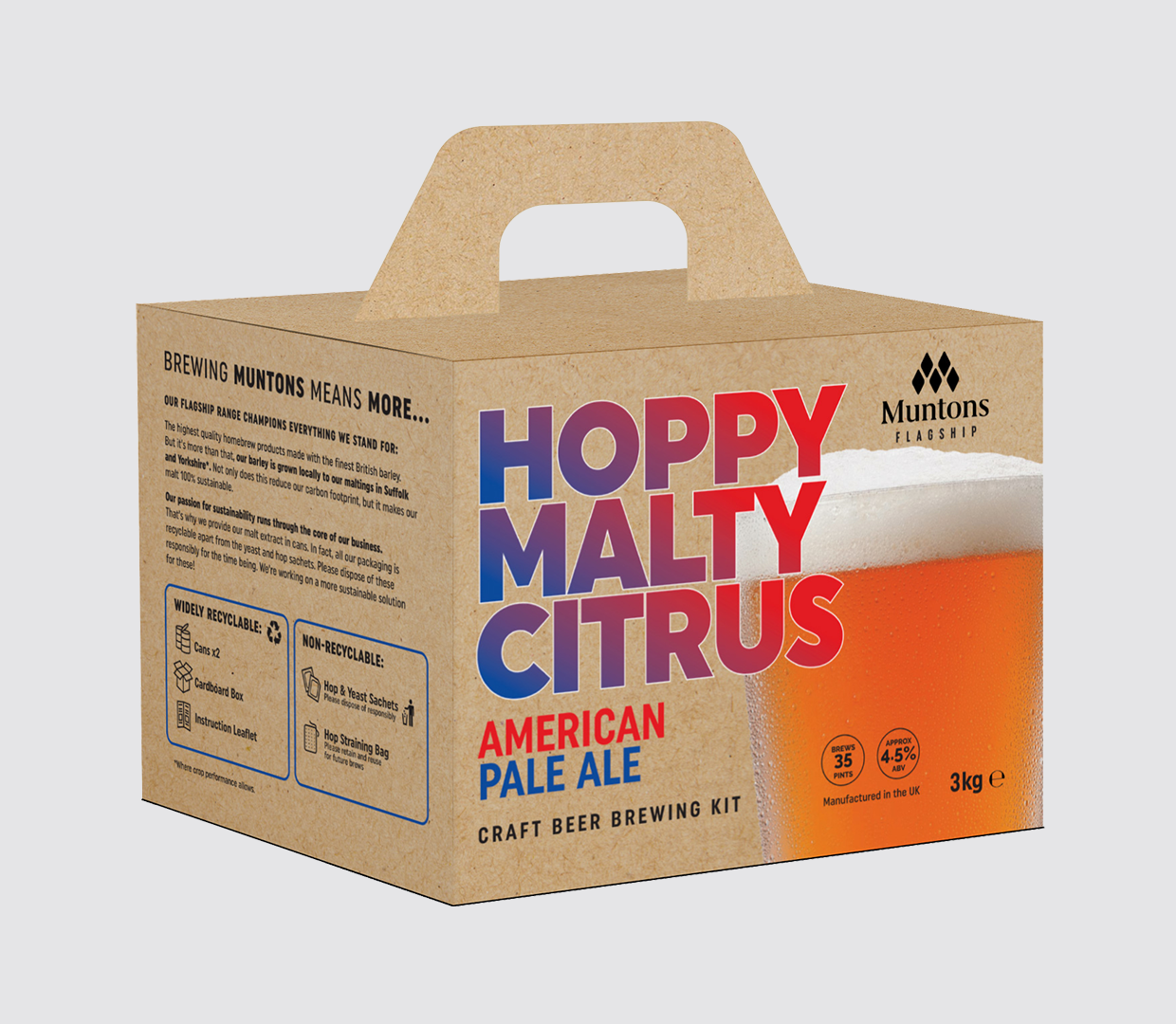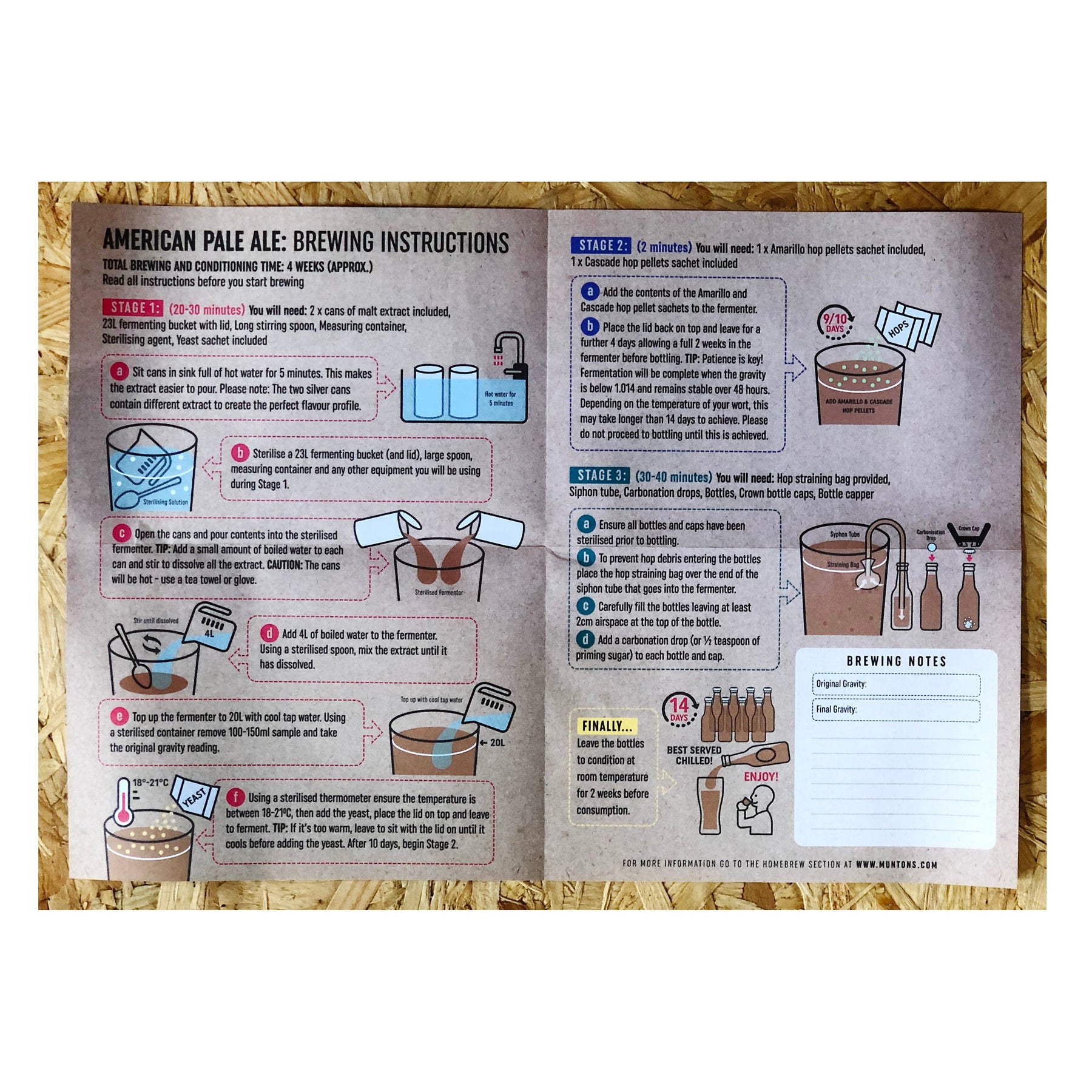 Muntons Flagship - American Pale Ale - 35 Pint Craft Beer Kit
Add this item to your cart and then use our handy Shipping Calculator on the basket page to calculate your delivery charge.
Delivery to UK addresses starts at just £1.50 and orders over £70 are eligible for free UK delivery*
Muntons Flagship American Pale Ale is a beer kit that is a take on an American Pale Ale in the craft beer style.
Muntons Flagship American Pale Ale comes with Amarillo and Cascade hop pellets to be added after the fermentation has finished, adding extra citrus hop aromas without adding any more bitterness.
All balanced with a biscuit, slightly sweet malt character.
This beer kit will reach approx 4.5% ABV