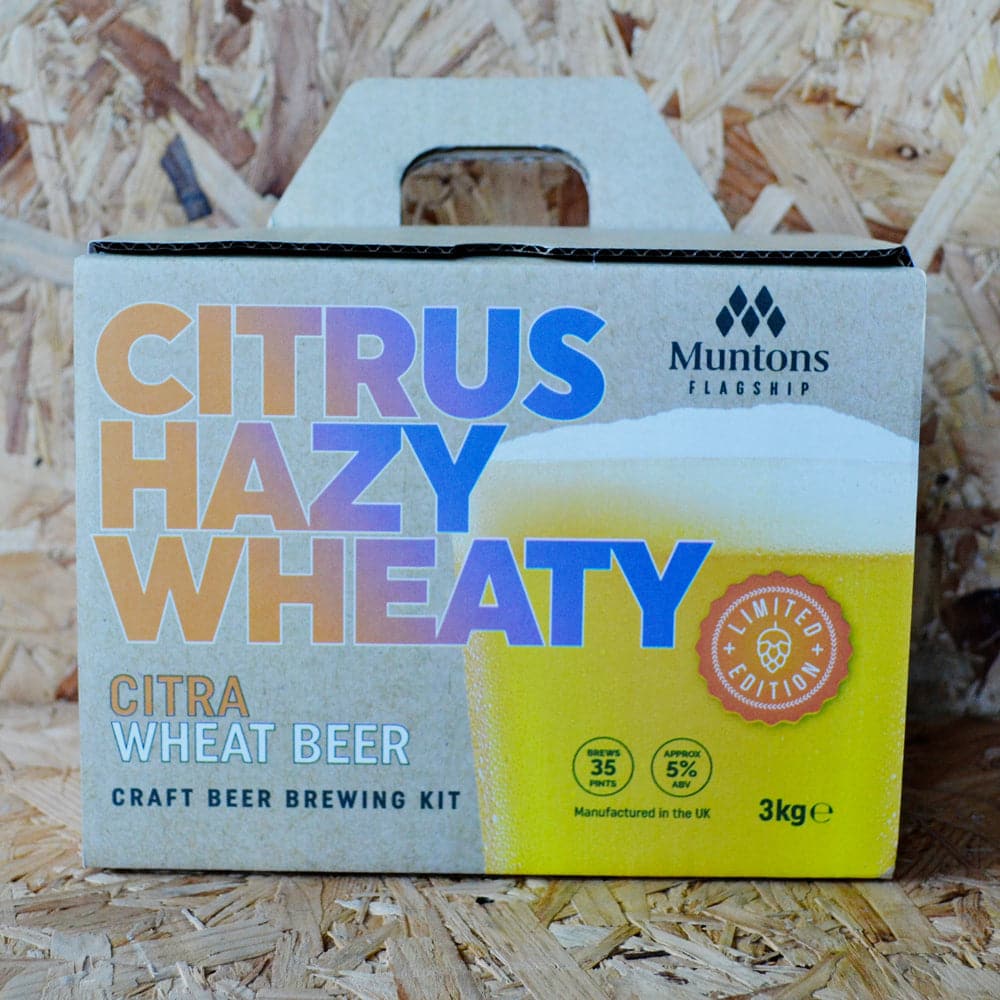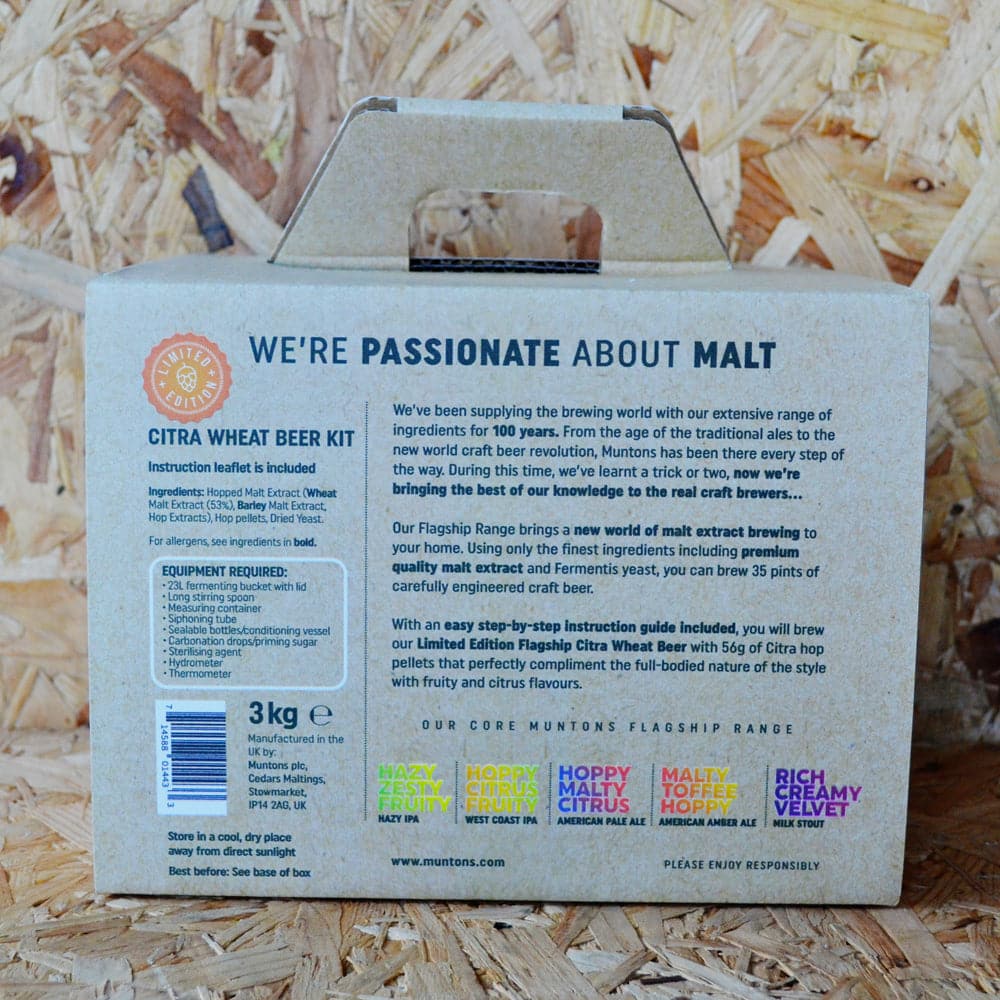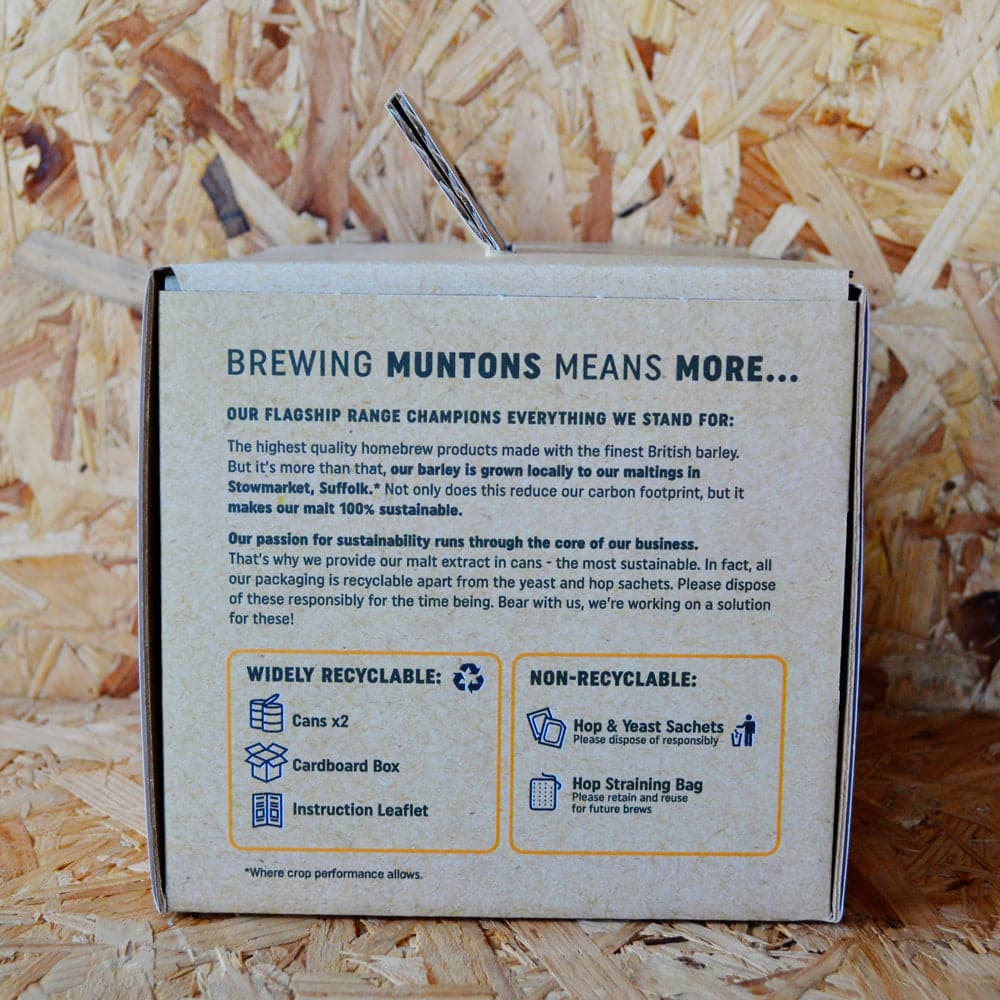 Muntons Flagship - Citra Wheat Beer - 35 Pint Craft Beer Kit
Add this item to your cart and then use our handy Shipping Calculator on the basket page to calculate your delivery charge.
Delivery to UK addresses starts at just £1.50 and orders over £70 are eligible for free UK delivery*
The Muntons FlagShip Citra Wheat Beer has the addition malted wheat which not only adds extra flavour (think weetabix) but also adds lots of smooth body and mouthfeel.
Muntons FlagShip Citra Wheat Beer is very light in colour and has very low bitterness, making this a very tasty beer that's far too easy to drink!

Using the extra hop pellets after the fermentation has finished to give added citrus tones without adding bitterness. 

This beer kit will reach approx 5% ABV.