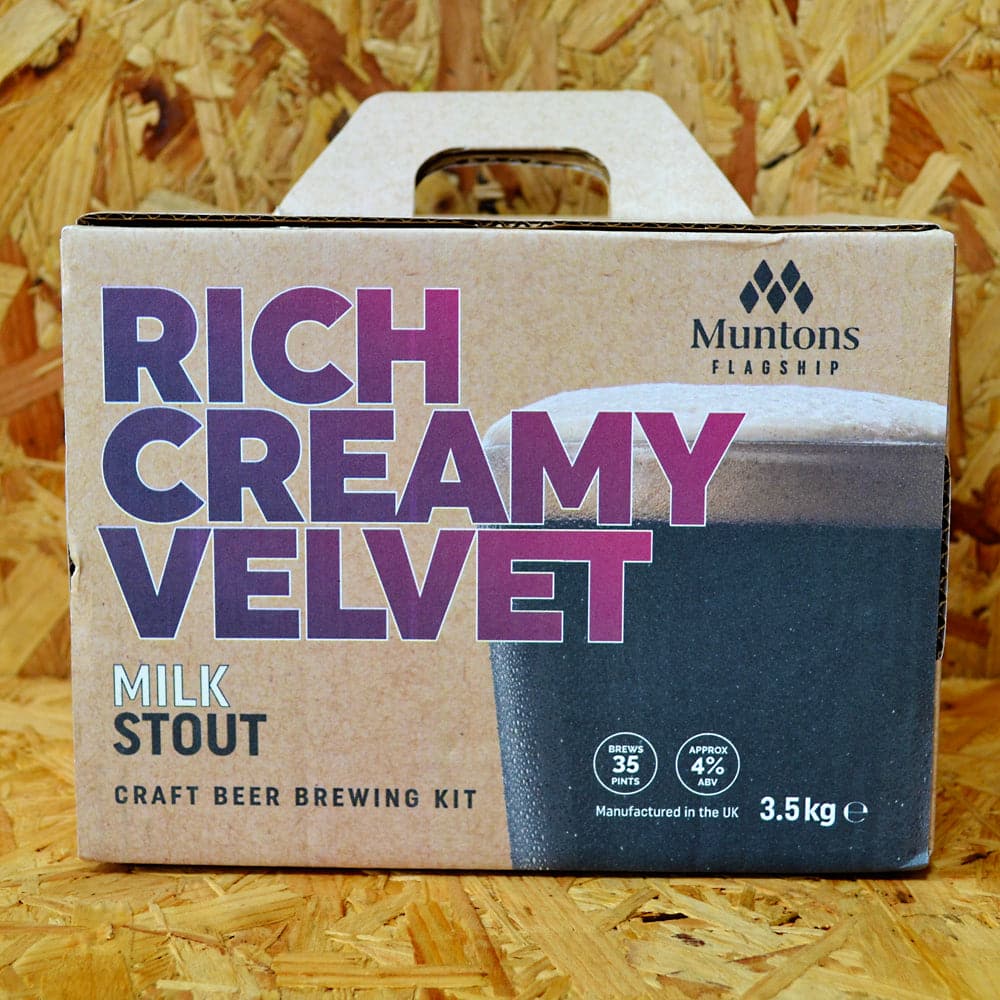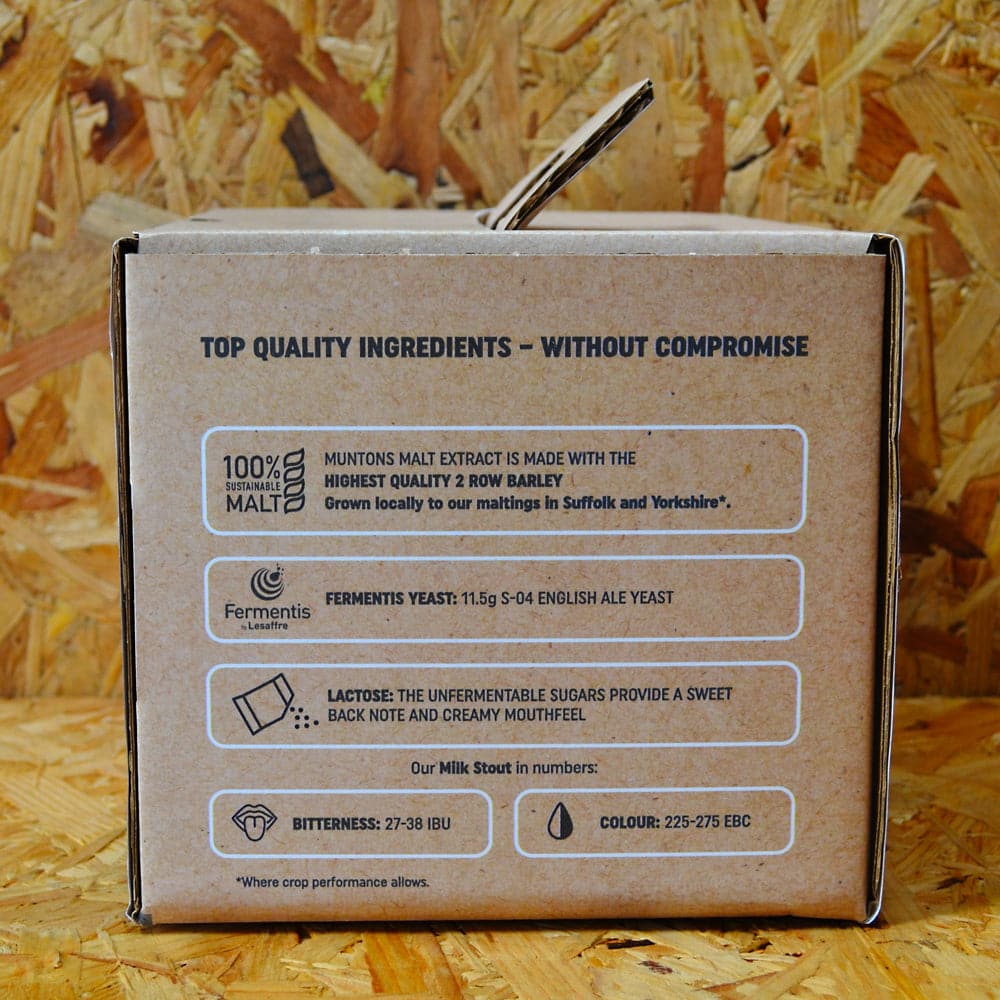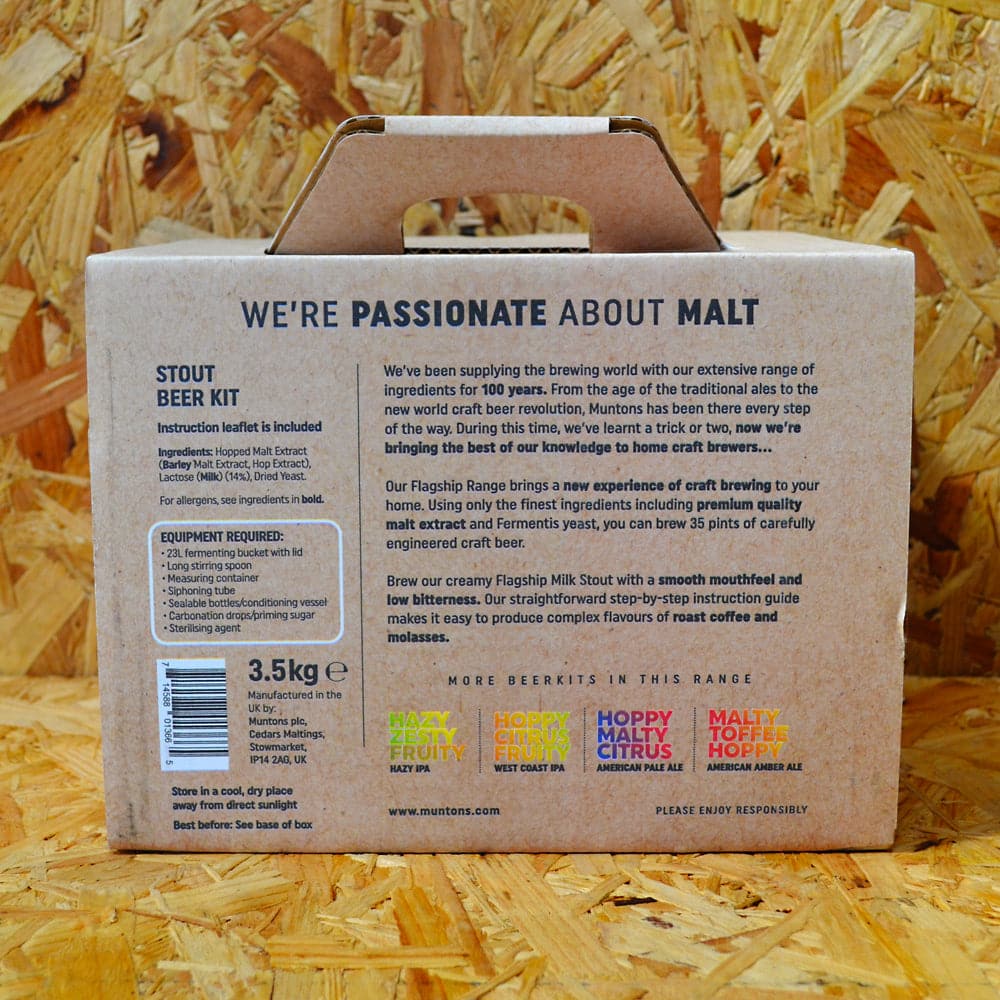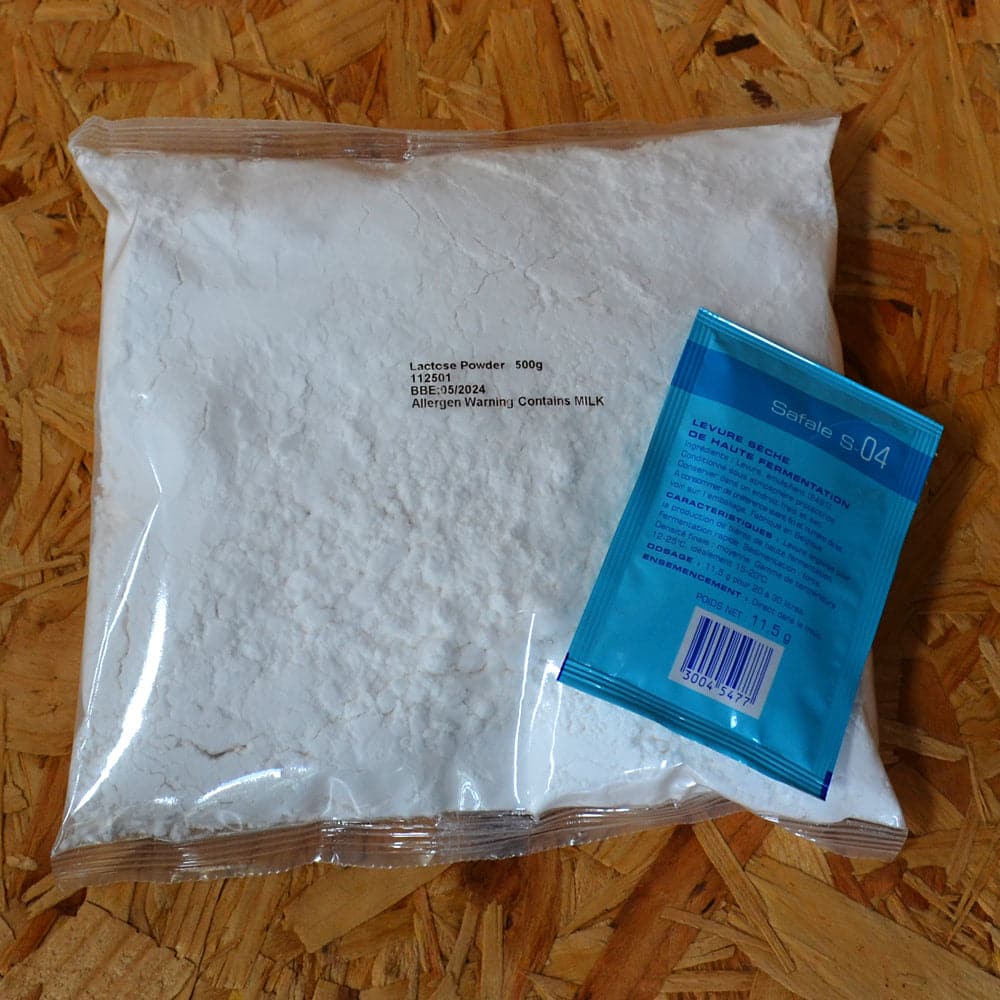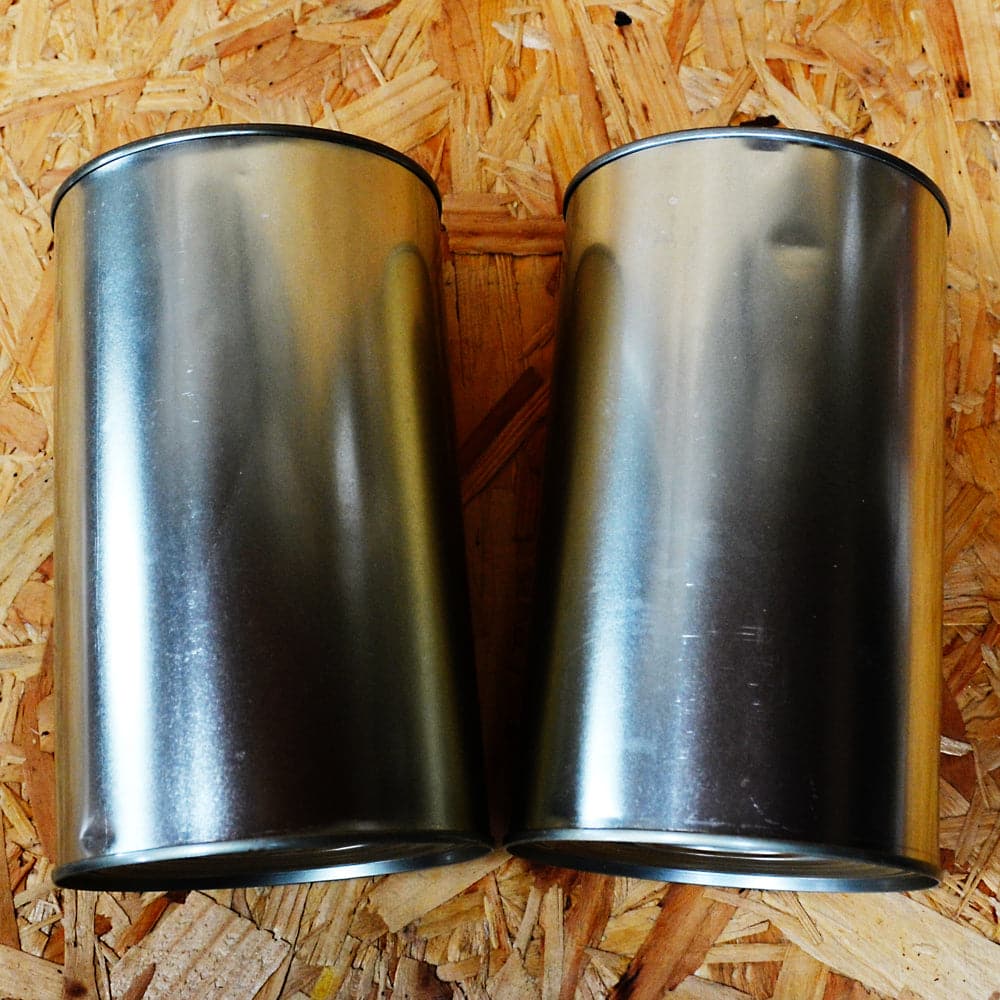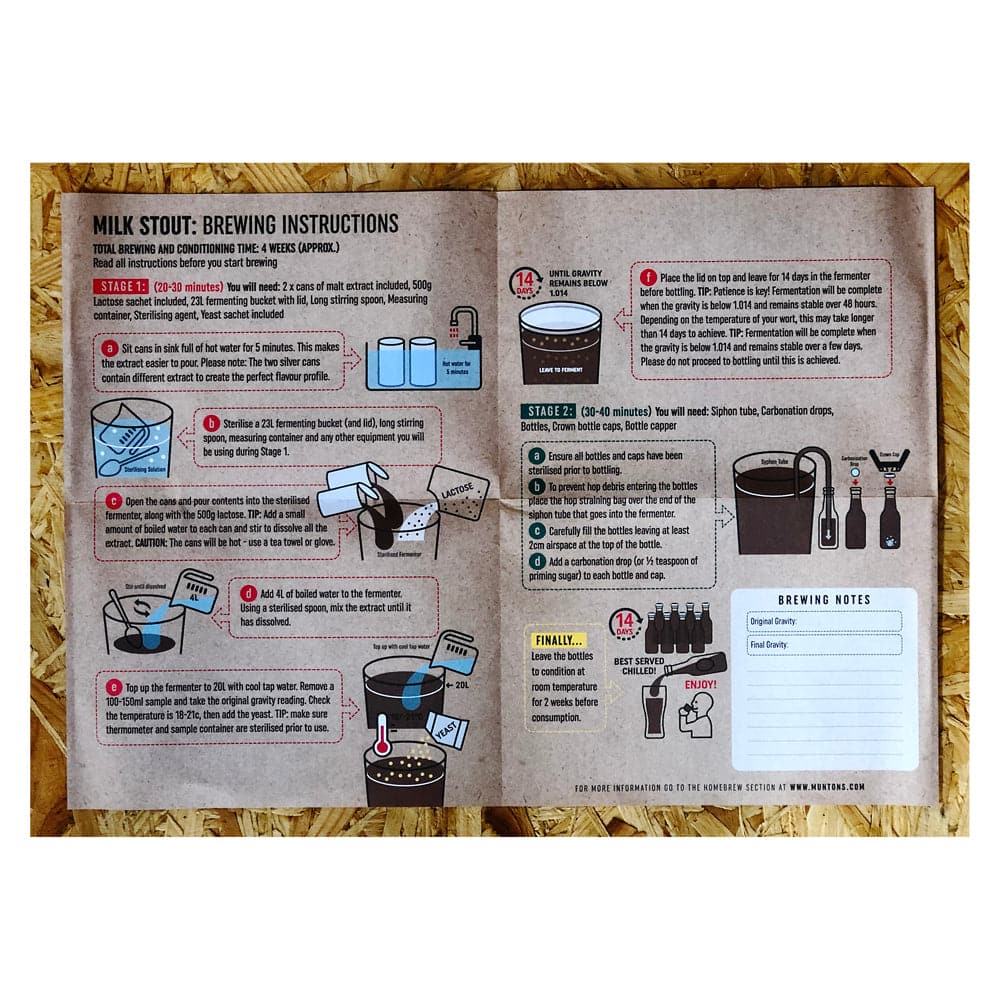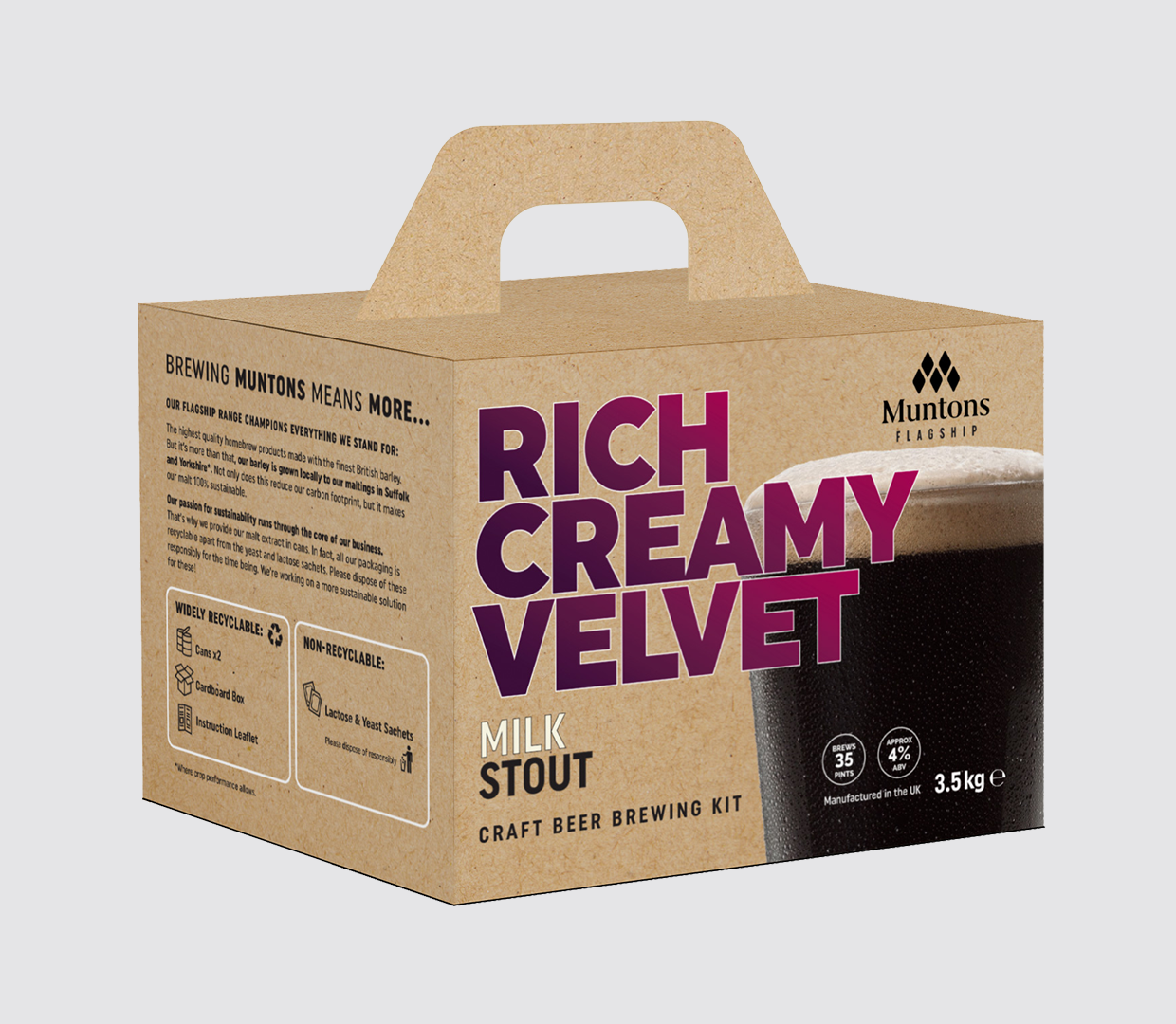 Muntons Flagship - Milk Stout - 35 Pint Craft Beer Kit
Add this item to your cart and then use our handy Shipping Calculator on the basket page to calculate your delivery charge.
Delivery to UK addresses starts at just £1.50 and orders over £70 are eligible for free UK delivery*
The Muntons Flagship Milk Stout beer kit will make a stout that is then made smooth, silky and creamy with the addition of a lot of lactose.
This also adds a slight sweetness to the stout, which balances out the bitter coffee and dark chocolate tones created by the roasted malts, making Muntons Flagship Milk Stout a very easy to drink stout, with a great smooth mouthfeel and low bitterness.

This beer kit will reach approximately 4% ABV