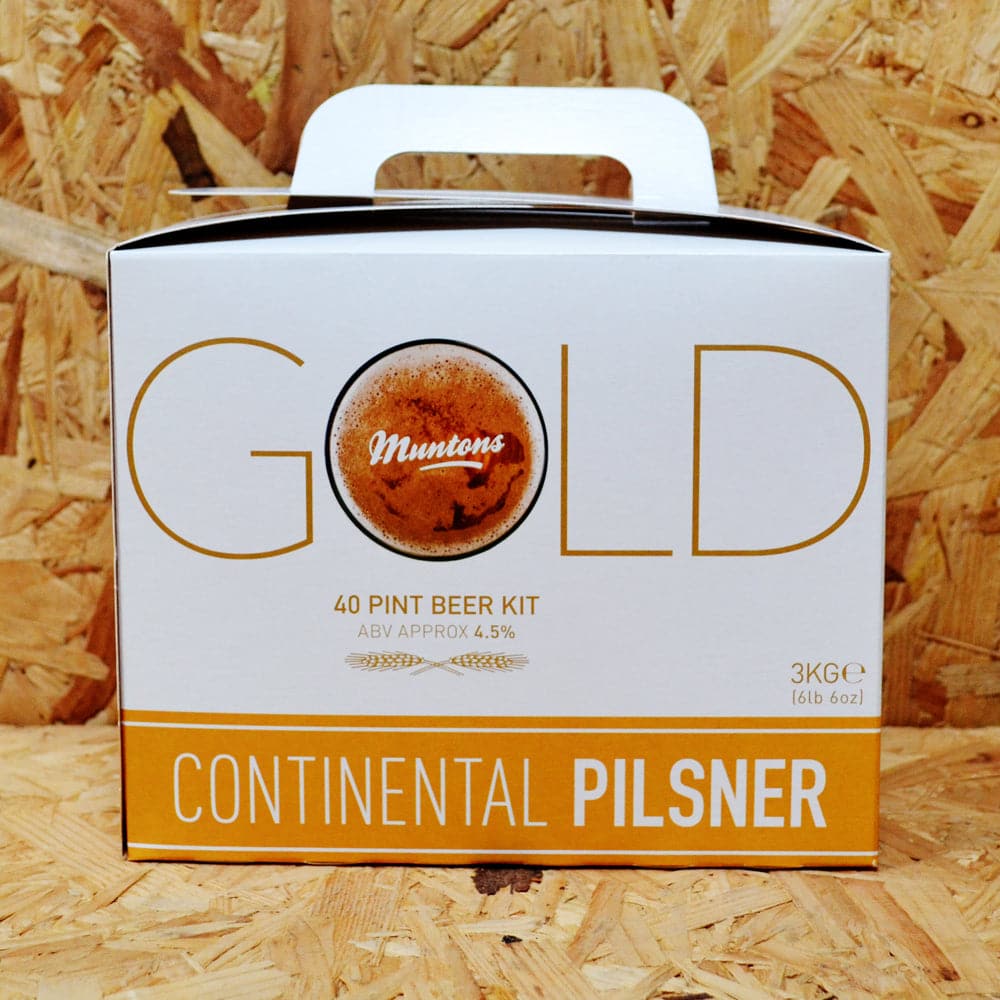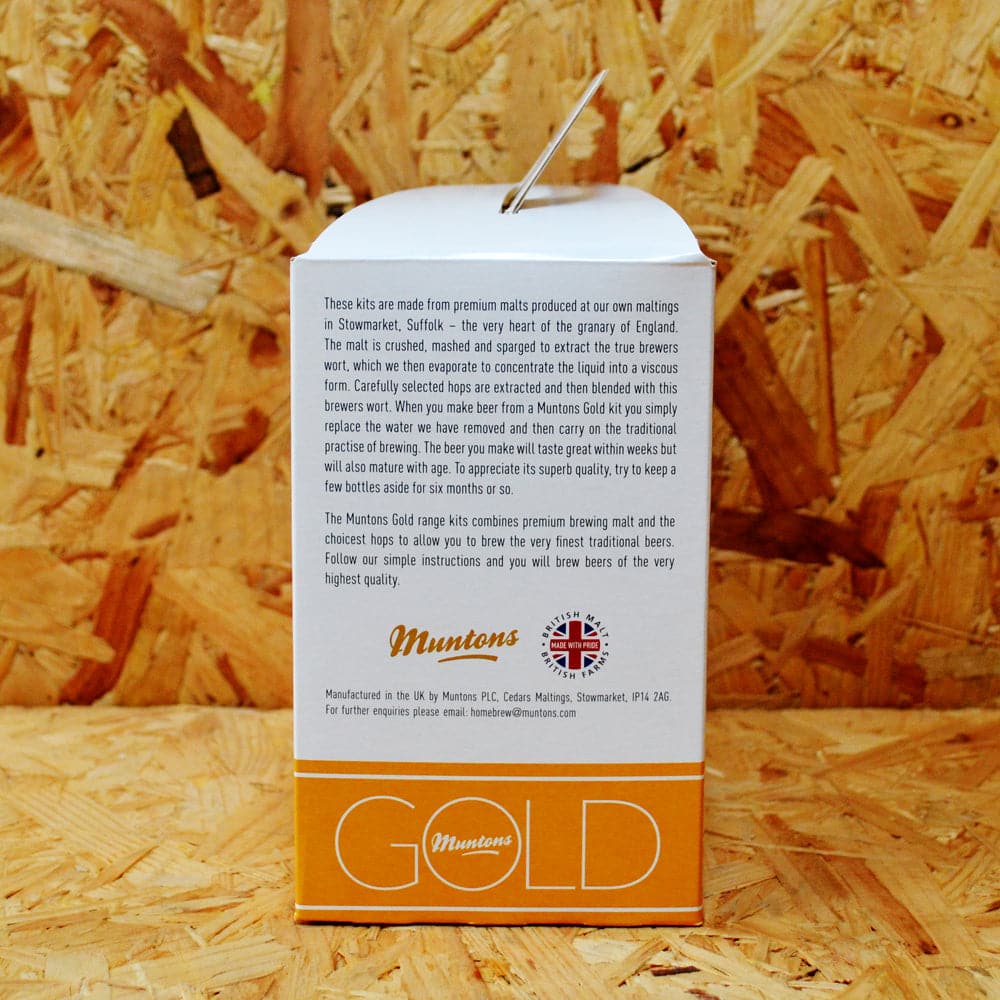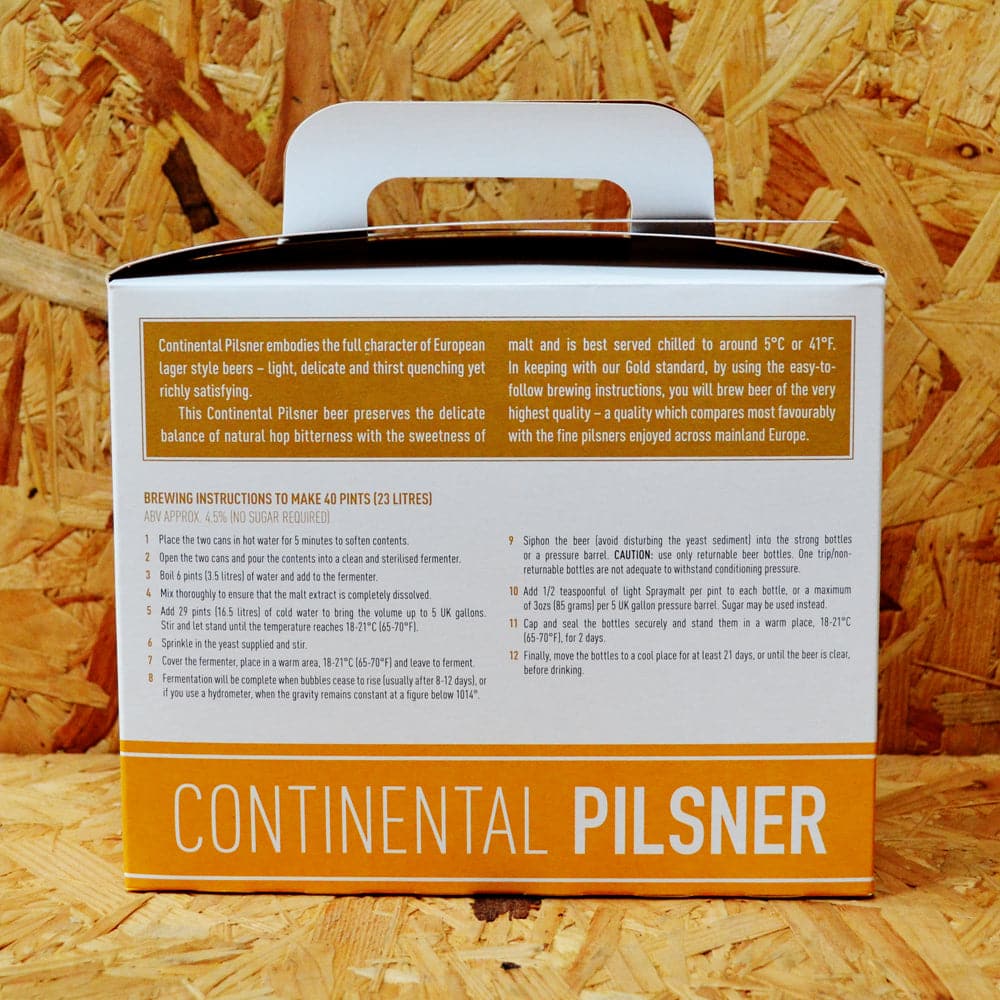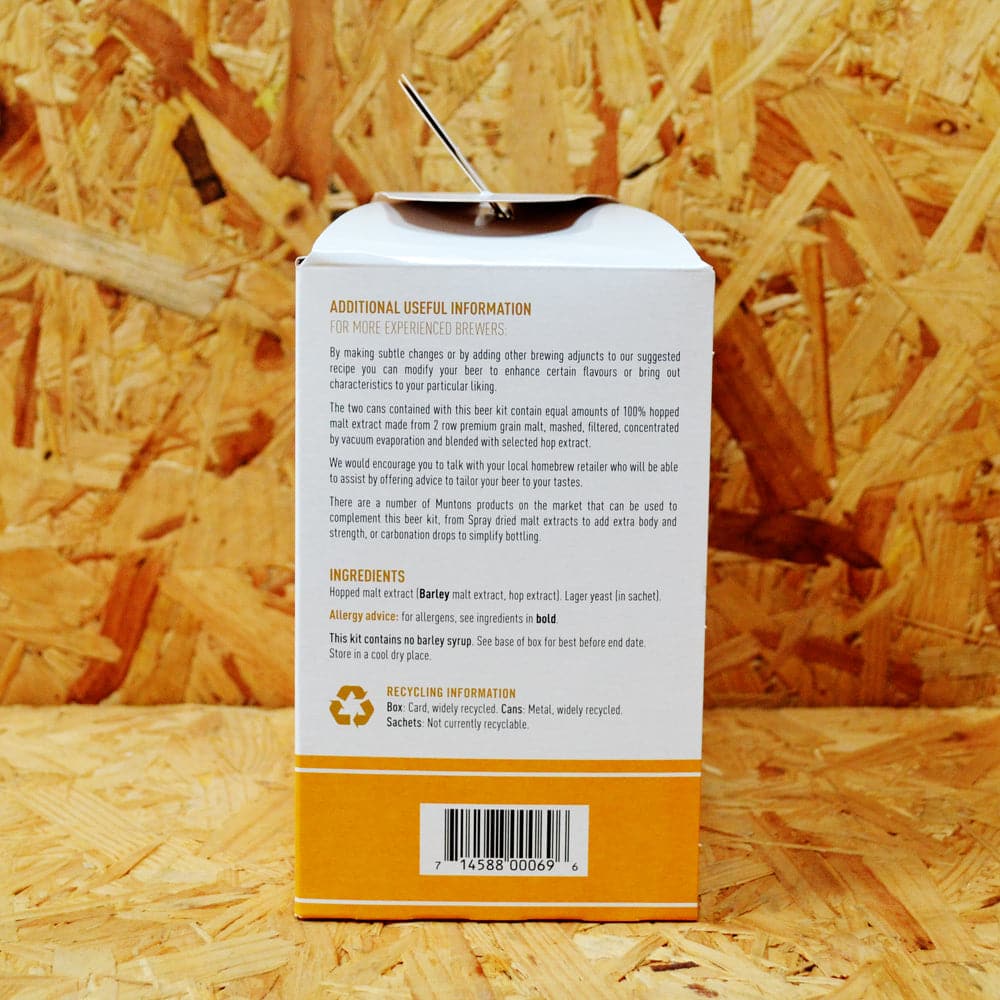 Muntons Gold - Continental Pilsner - 40 Pint Beer Kit
Add this item to your cart and then use our handy Shipping Calculator on the basket page to calculate your delivery charge.
Delivery to UK addresses starts at just £1.50 and orders over £70 are eligible for free UK delivery*
Muntons Gold Continental Pilsner is an all malt beer kit that requires no extra fermenting sugar to be added.
This Pilsner lager home brew kit is one of the best on the market. It captures the full character of European style beers.
Muntons Gold Continental Pilsner is light and delicate, yet richly satisfying. Stick to the instructions and you'll be left with a good quality lager beer around the 4.5% mark.

Made with premium quality malts it's going to be a good brew! This kit will make you 40 pints of fantastic, premium Pilsner.
You will also need basic brewing equipment such as: a bucket; siphon; steriliser; thermometer & hydrometer to brew this ingredient kit.