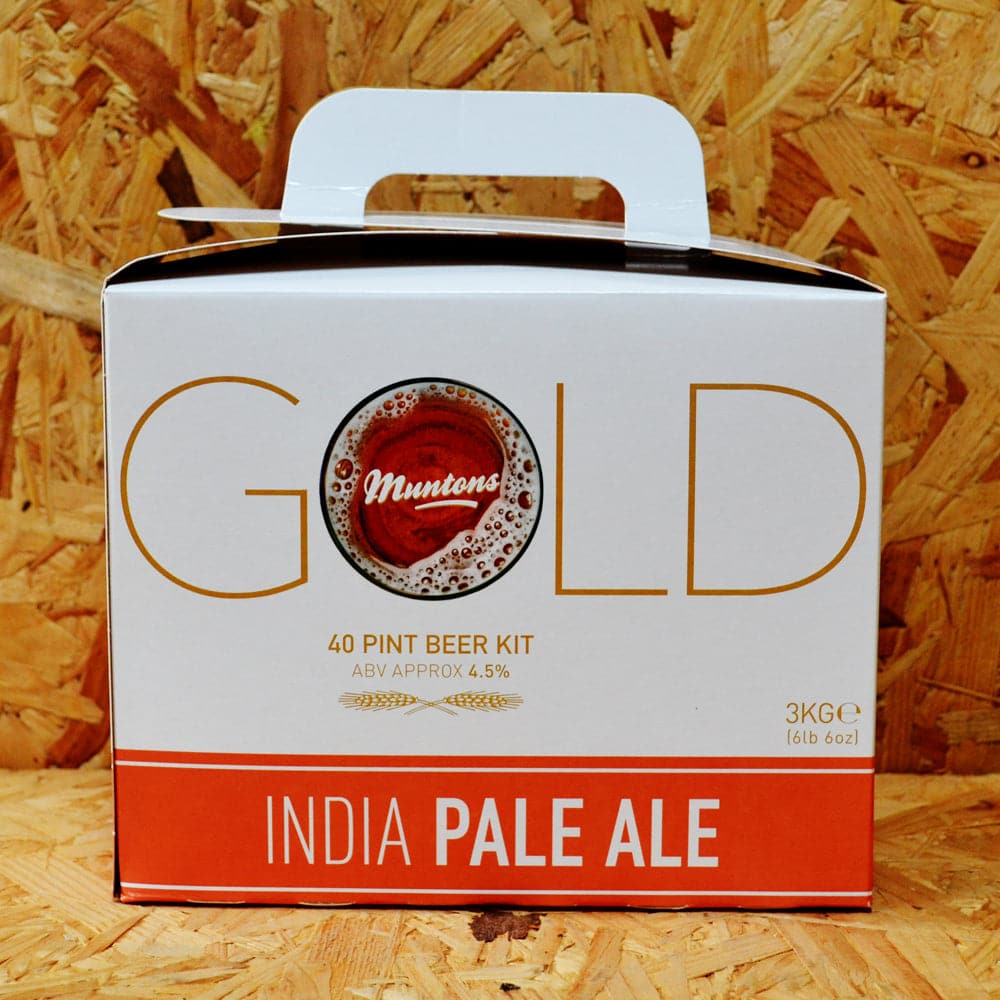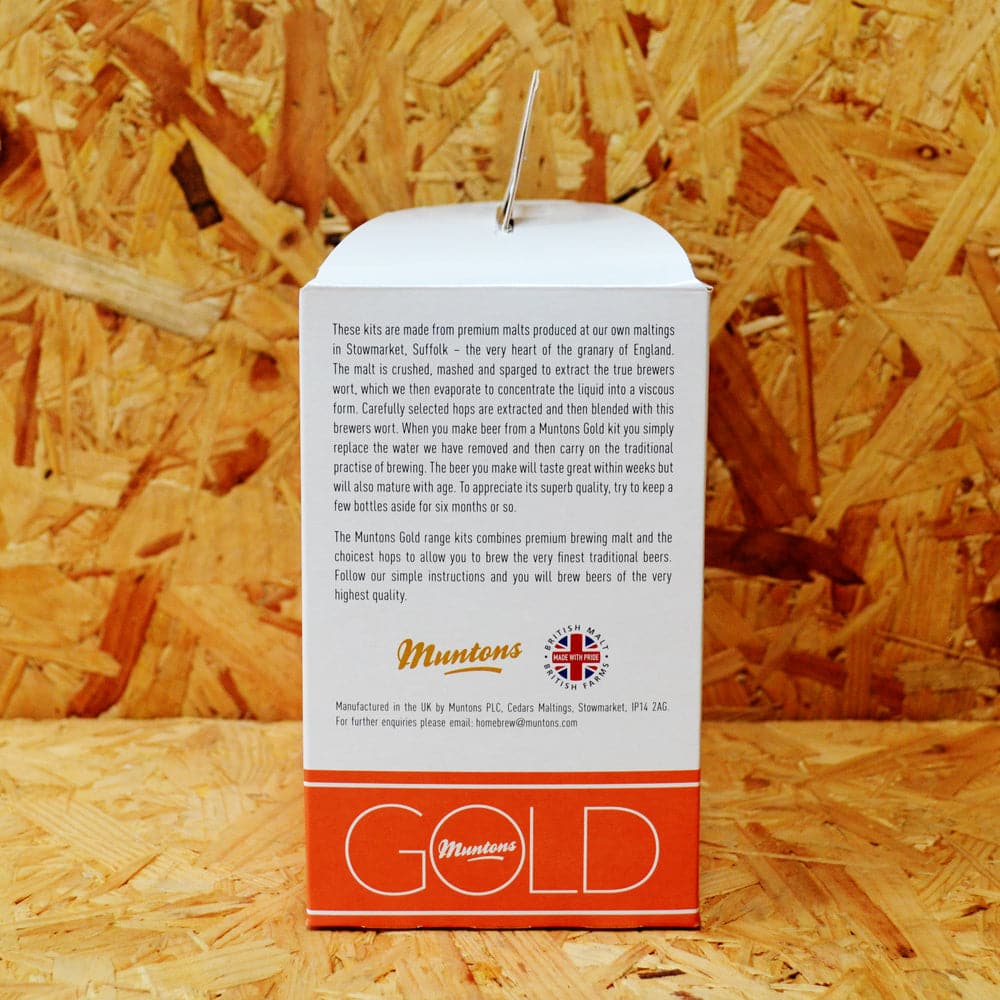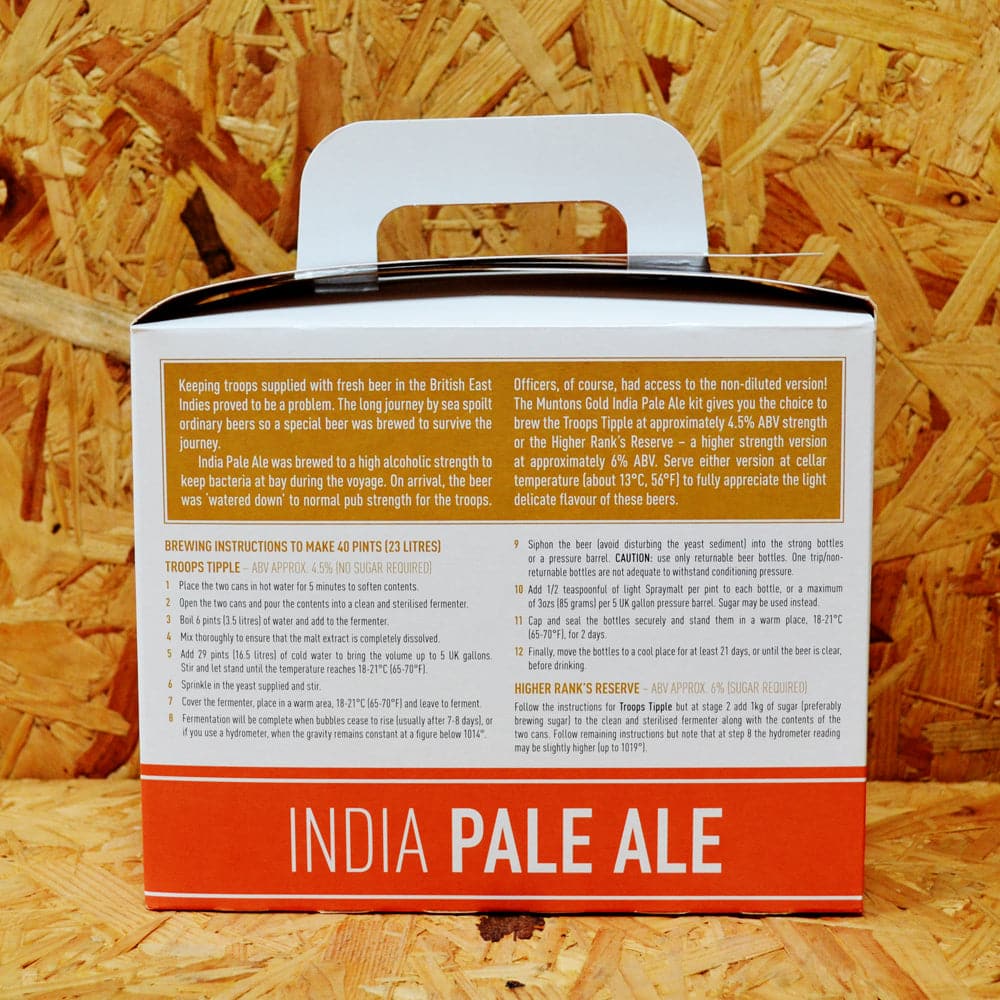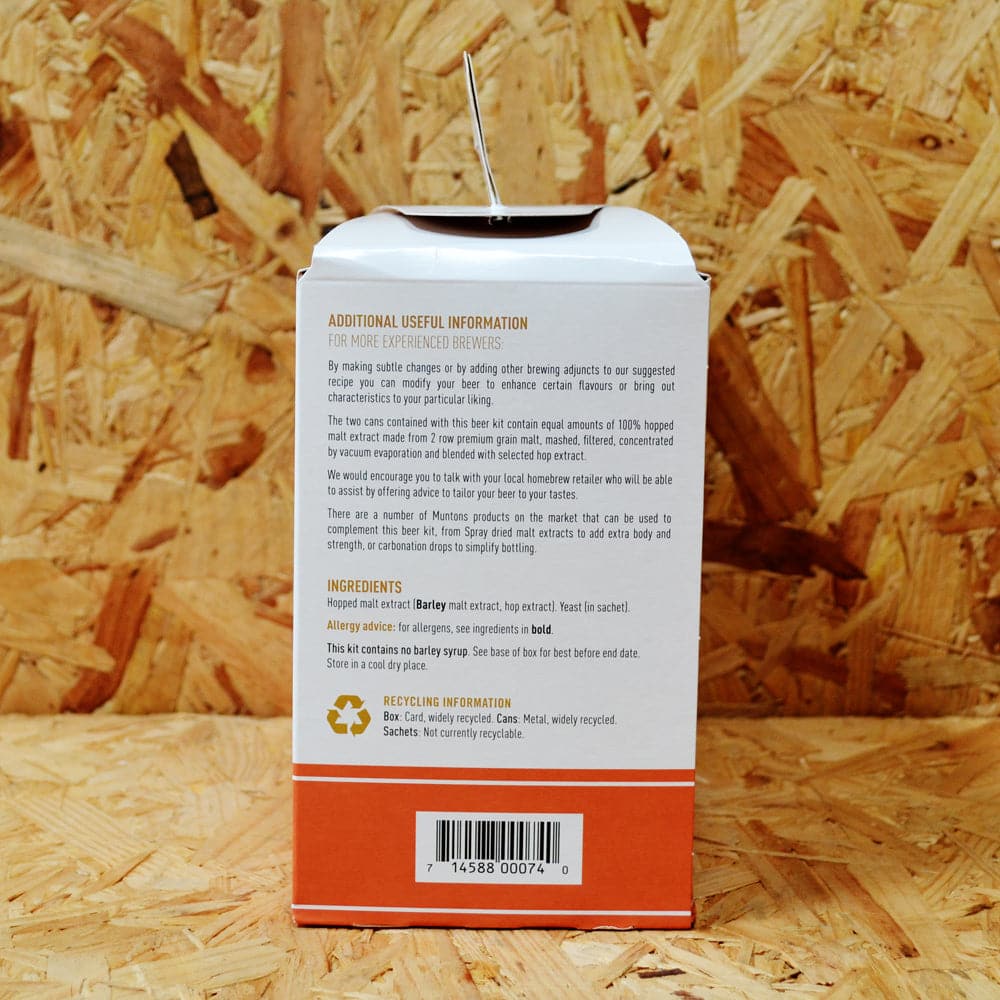 Muntons Gold - India Pale Ale - 40 Pint Beer Kit
Add this item to your cart and then use our handy Shipping Calculator on the basket page to calculate your delivery charge.
Delivery to UK addresses starts at just £1.50 and orders over £70 are eligible for free UK delivery*
Muntons Gold India Pale Ale IPA is an all malt beer kit which doesn't require any extra fermenting sugar.
Go back in time with this classic IPA, a recreation of the 19th century beers drank by troops in the British East Indies.

Follow the Muntons Gold India Pale Ale IPA instructions and you will be left with a beer of around 4.5% abv.
High quality ingredients and malt ensure a great tasting homebrew beer kit!
You will also need basic brewing equipment such as: a bucket; siphon; steriliser; thermometer & hydrometer to brew this ingredient kit.