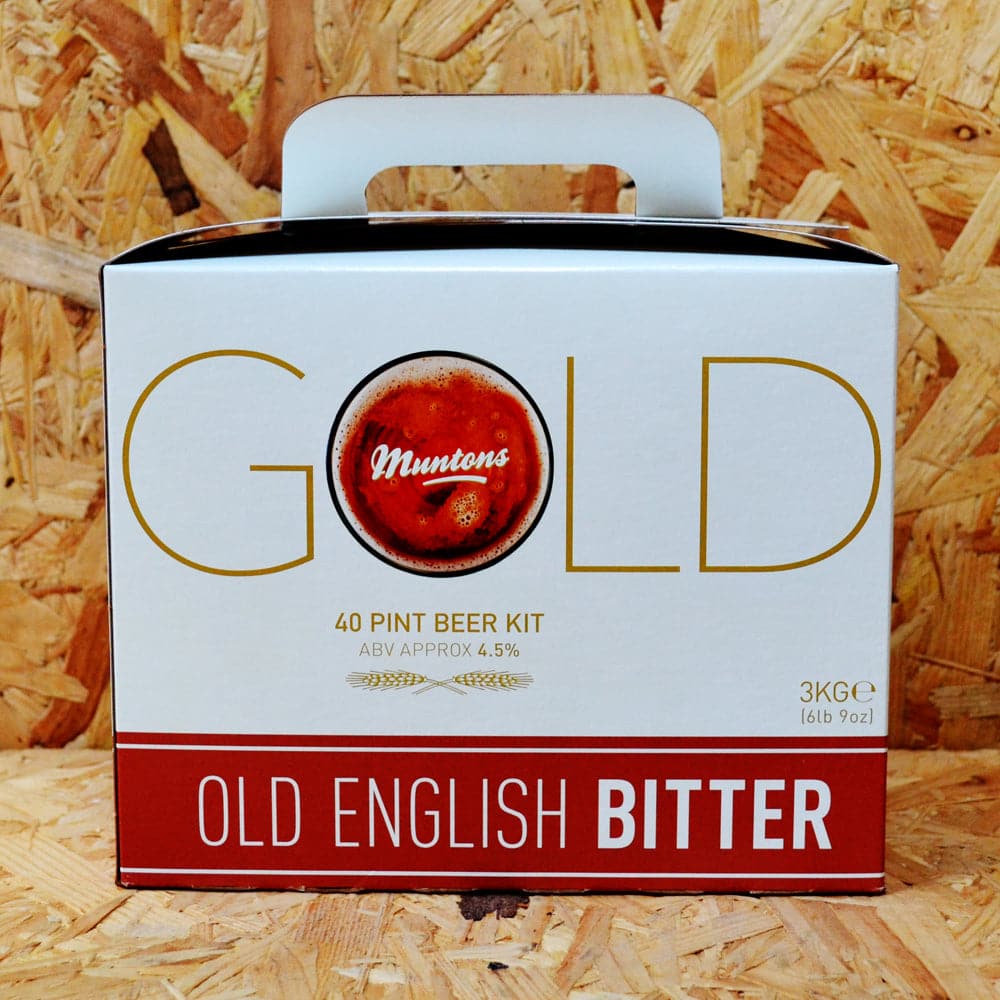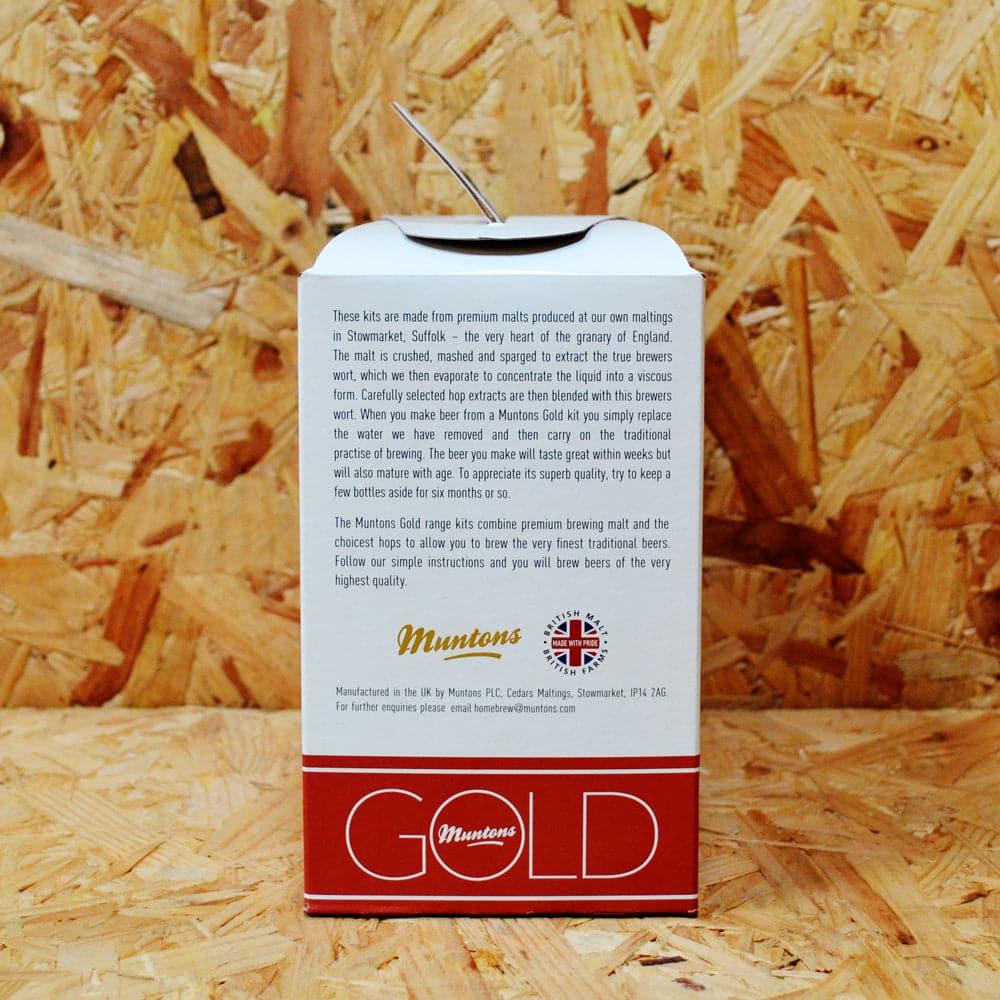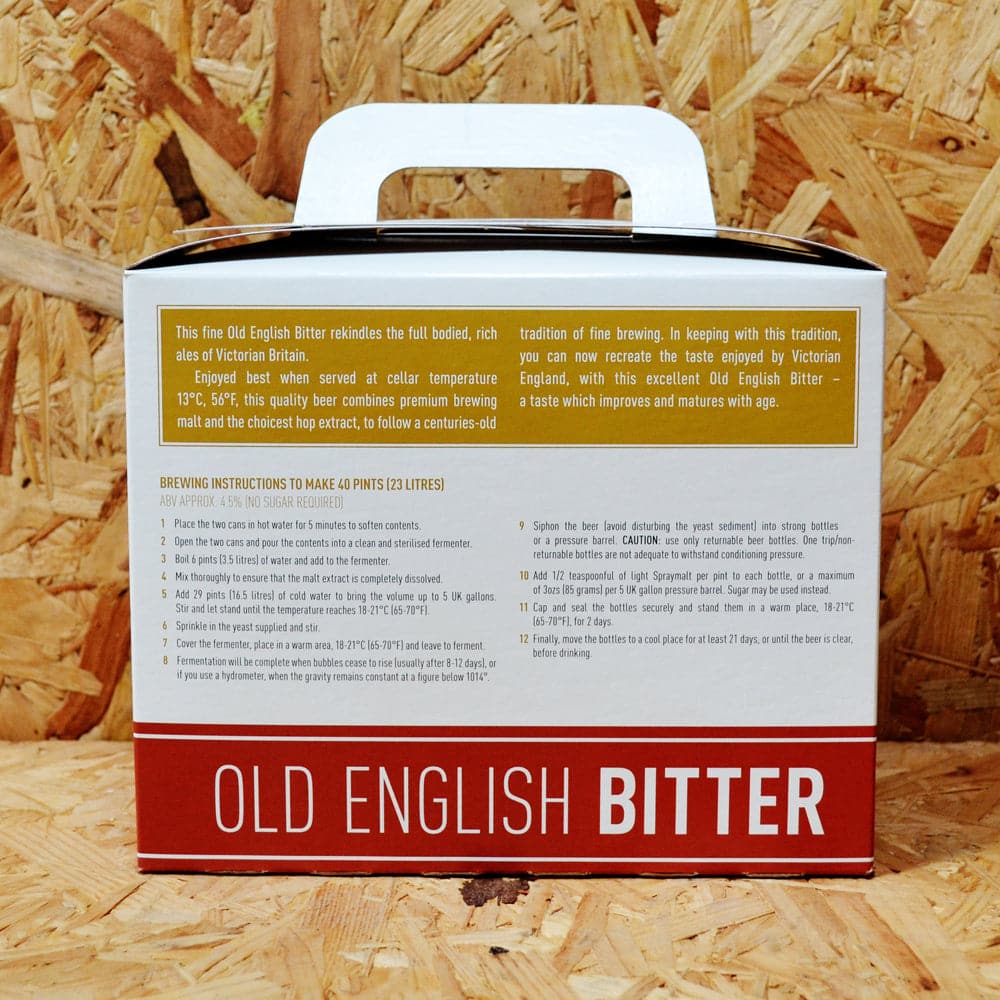 Muntons Gold - Old English Bitter - 40 Pint Beer Kit
Add this item to your cart and then use our handy Shipping Calculator on the basket page to calculate your delivery charge.
Delivery to UK addresses starts at just £1.50 and orders over £70 are eligible for free UK delivery*
Muntons Gold Old English Bitter is a fine English style beer with rekindles the full bodied, rich ales reminiscent of Victorian Britain.
The Muntons Gold Old English Bitter beer kit is enjoyed best when served at cellar temperature, around 13øC.

Follow the beer kit instructions and you will be left with a beer around the 4.5% abv mark.

Made with premium malt, Muntons Gold Old English Bitter is a high quality homebrew beer kit that will make a great tasting brew!
You will also need basic brewing equipment such as: a bucket; siphon; steriliser; thermometer & hydrometer to brew this ingredient kit.