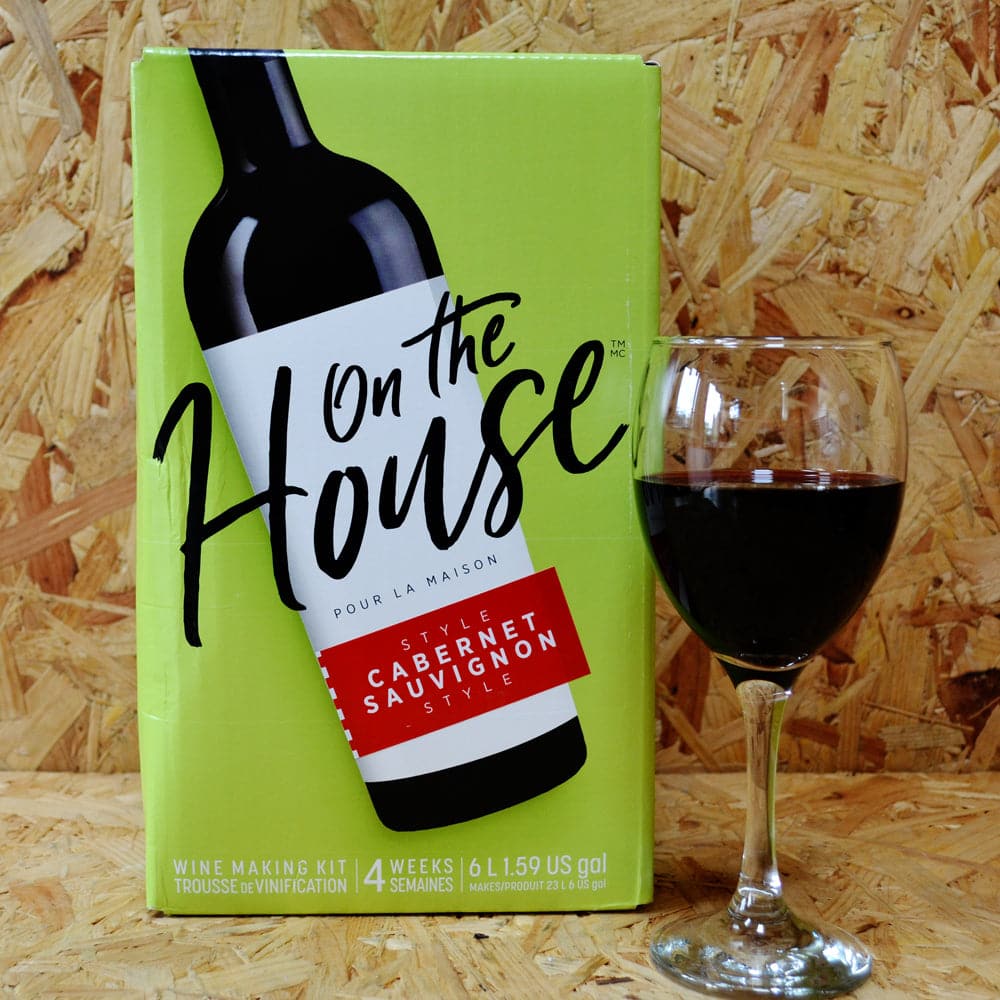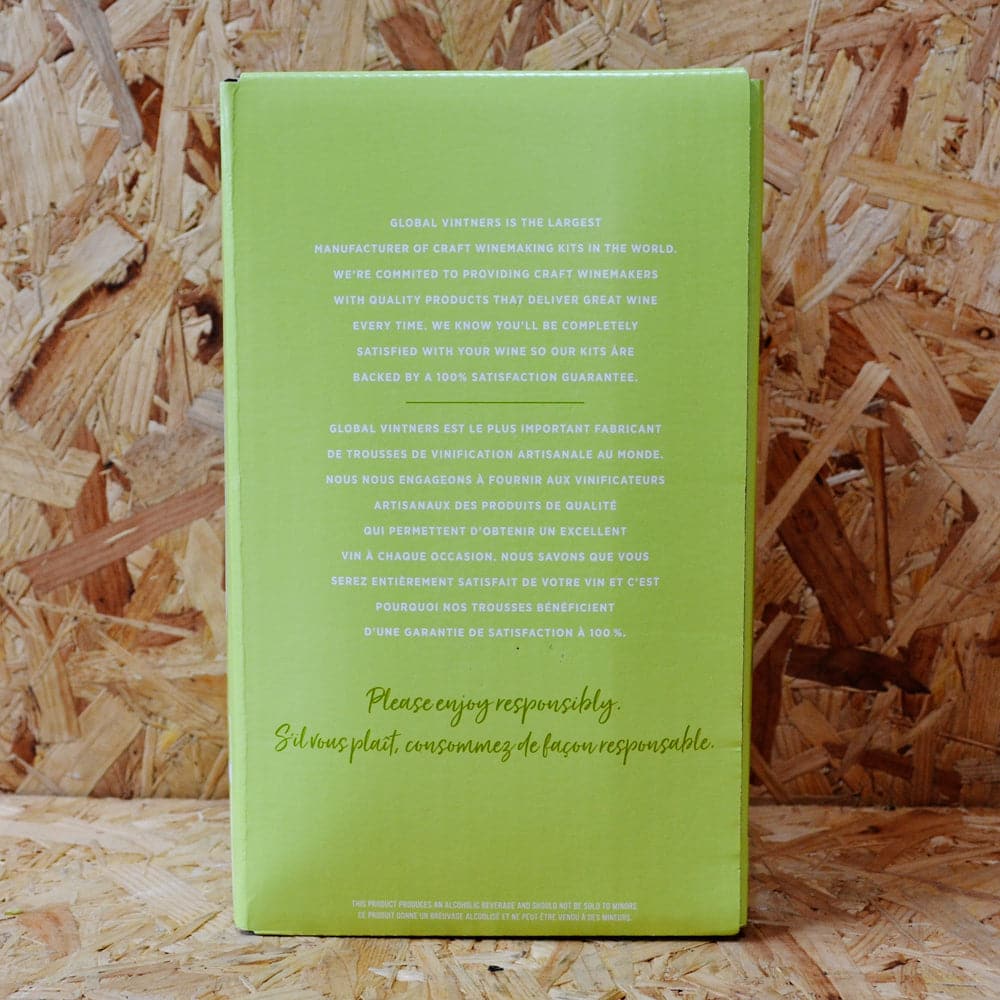 On The House - Cabernet Sauvignon - 30 Bottle Red Wine Kit
Add this item to your cart and then use our handy Shipping Calculator on the basket page to calculate your delivery charge.
Delivery to UK addresses starts at just £1.50 and orders over £70 are eligible for free UK delivery*
This On The House Cabernet Sauvignon kit makes 30 Bottles of fantastic tasting red wine, flavoursome and high in quality.  Deep dark red, with high acidity, high tannin and medium to full body with black fruit notes of black cherry, vegetal notes of green pepper, and spice notes of vanilla.  It's a full bodied wine having a tannin character when young, and smooth after aging. With an impressive fragrance and a velvety feel this wine goes fantastically with red meat.
They are premium quality and don't require extra ingredients to brew.

You can expect this wine to be around the 12% ABV mark but it's easy to make stronger by adding less water to the brew.
These homebrew wine kits are great for making big batches as you get around 30 750ml bottles. This will take 4 weeks until it's ready to drink but the longer you leave it the better it will become, it's worth the wait!

No extra sugar is required as this is a premium all in one package. Basic equipment will be required. You will need a fermentation bucket or with a drilled lid or a wide neck wine fermenter. If you don't have any beginner's wine making kit then check out our homebrew equipment packages.

Homebrew wine kit contains:
Grape Juice
Premium Oak
Wine Yeast
Fining Agent
Potassium Sorbate
Bentonite
Potassium Metabisulphite