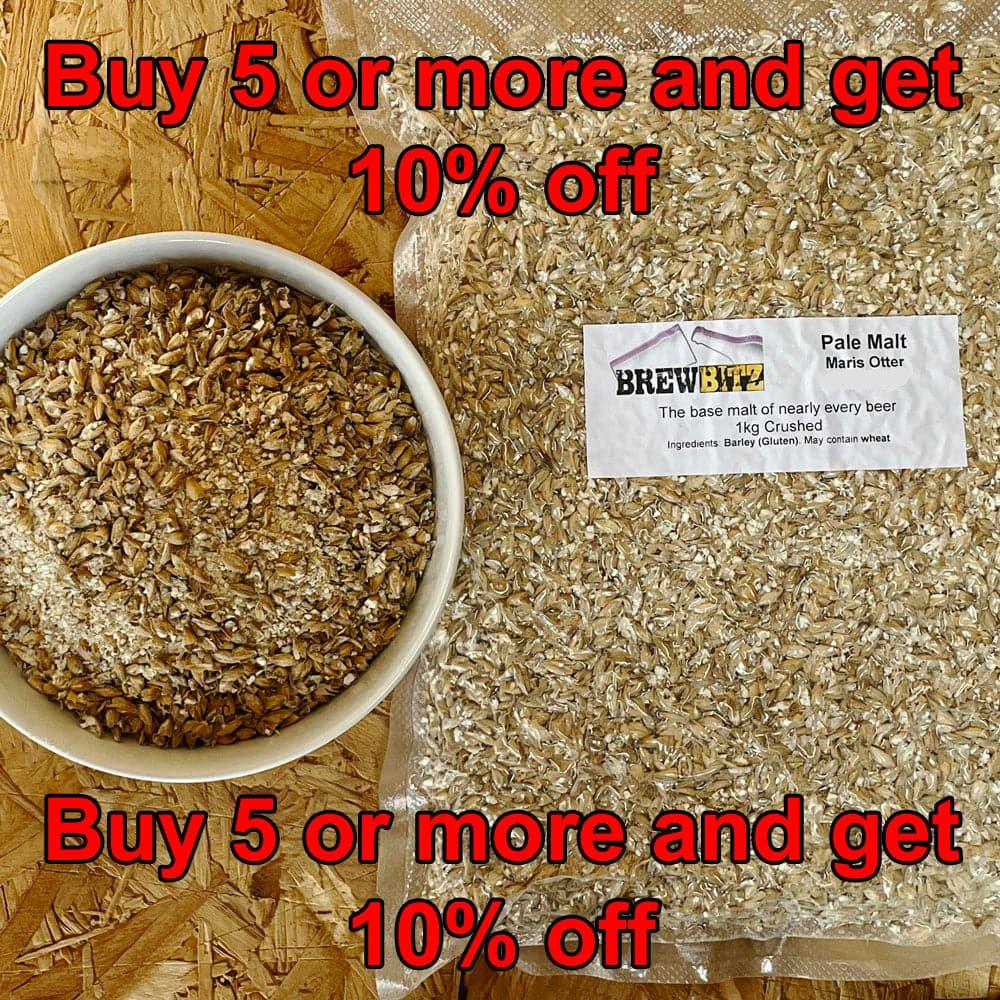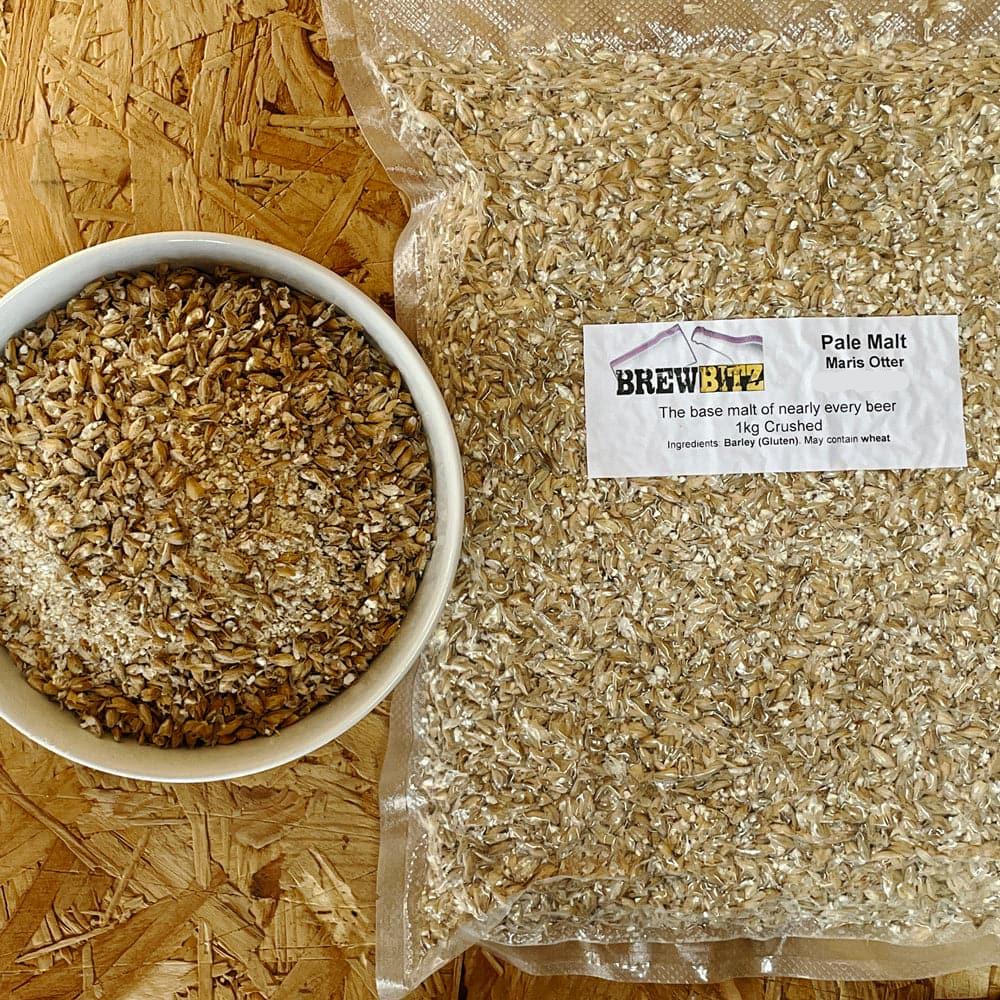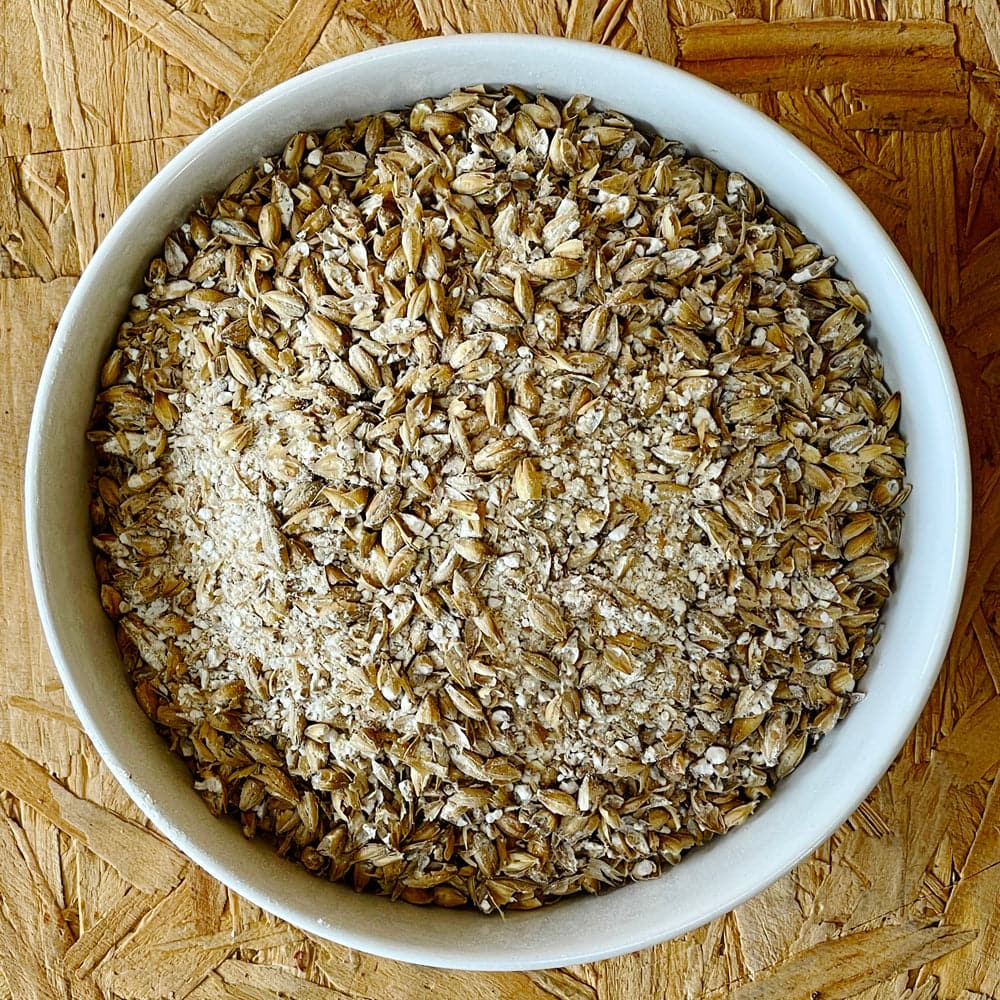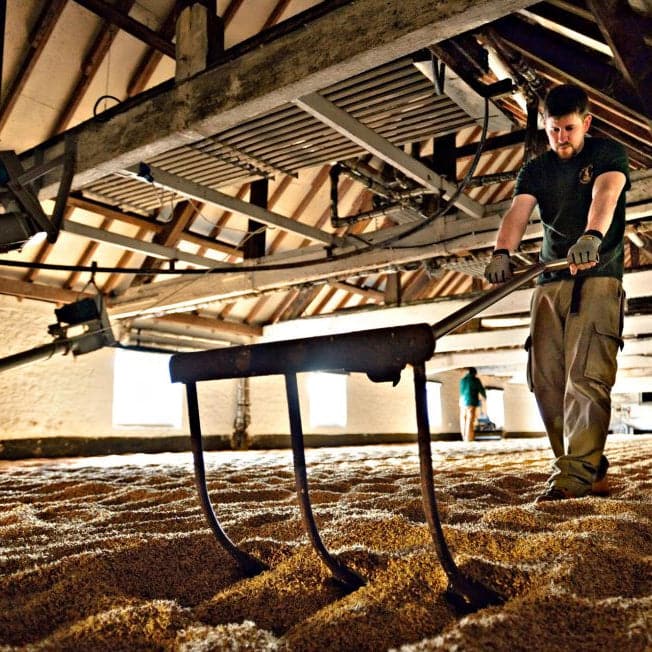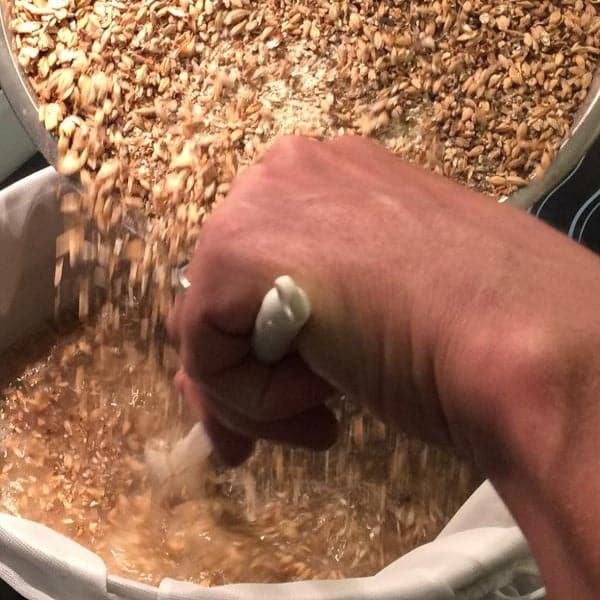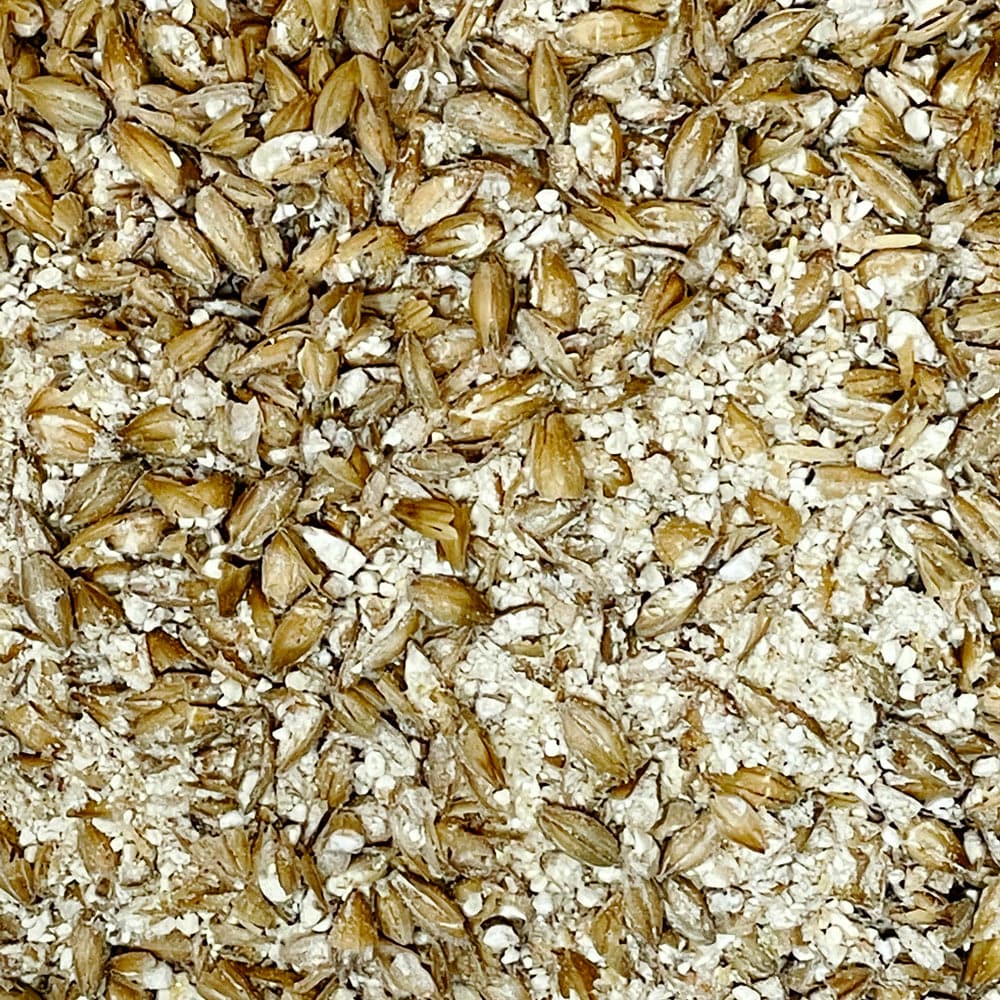 Crushed Marris Otter Pale Malt - 1kg by Warminster Maltings
Add this item to your cart and then use our handy Shipping Calculator on the basket page to calculate your delivery charge.
Delivery to UK addresses starts at just £1.50 and orders over £70 are eligible for free UK delivery*
Buy 5 or more kilos and get 10% off!
Buy Marris Otter Pale Malted Barley from Warminster Maltings by the kilo. Perfect as the base grain for mashing and brewing a huge selection of styles of beer from traditional real ales to hazy craft beers.
This Marris Otter Pale Malt Barley is malted by Warminster Maltings using traditional floor malting methods sourced from some of the best barley growers in the UK, to make a top quality pale malt barley.
Pale malt is your base malt that gives the majority of sugar to your wort. Great when used on it's own for making Pale Ales and IPA's. 
You can add other grains to your base malt mash to add flavour and texture to make a huge variety of beers including stout, porter, mild, wheat beer, bitter, New England IPA, sour and saison to name a few.

Order as many kg as you need.  Normally 1 kg of pale malt in 4.5 litres (1 gallon) of water will give an approx. ABV of 5%.