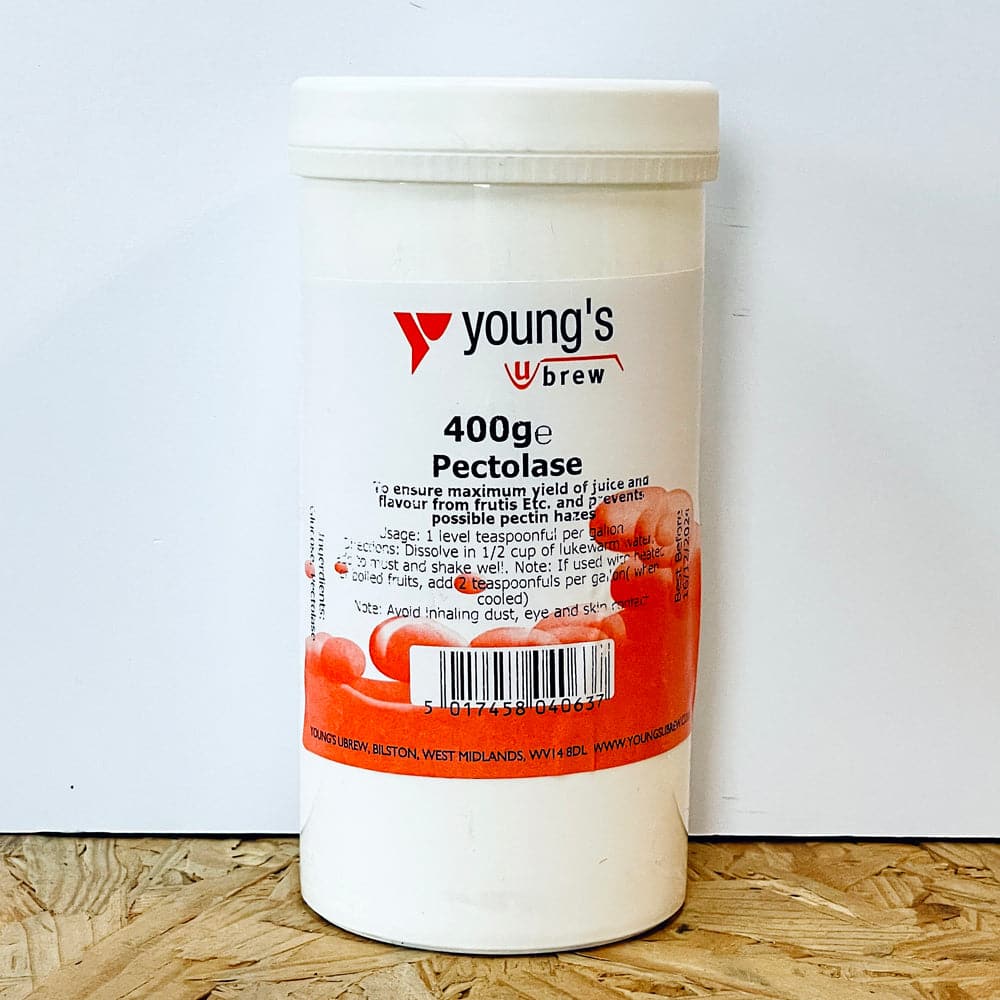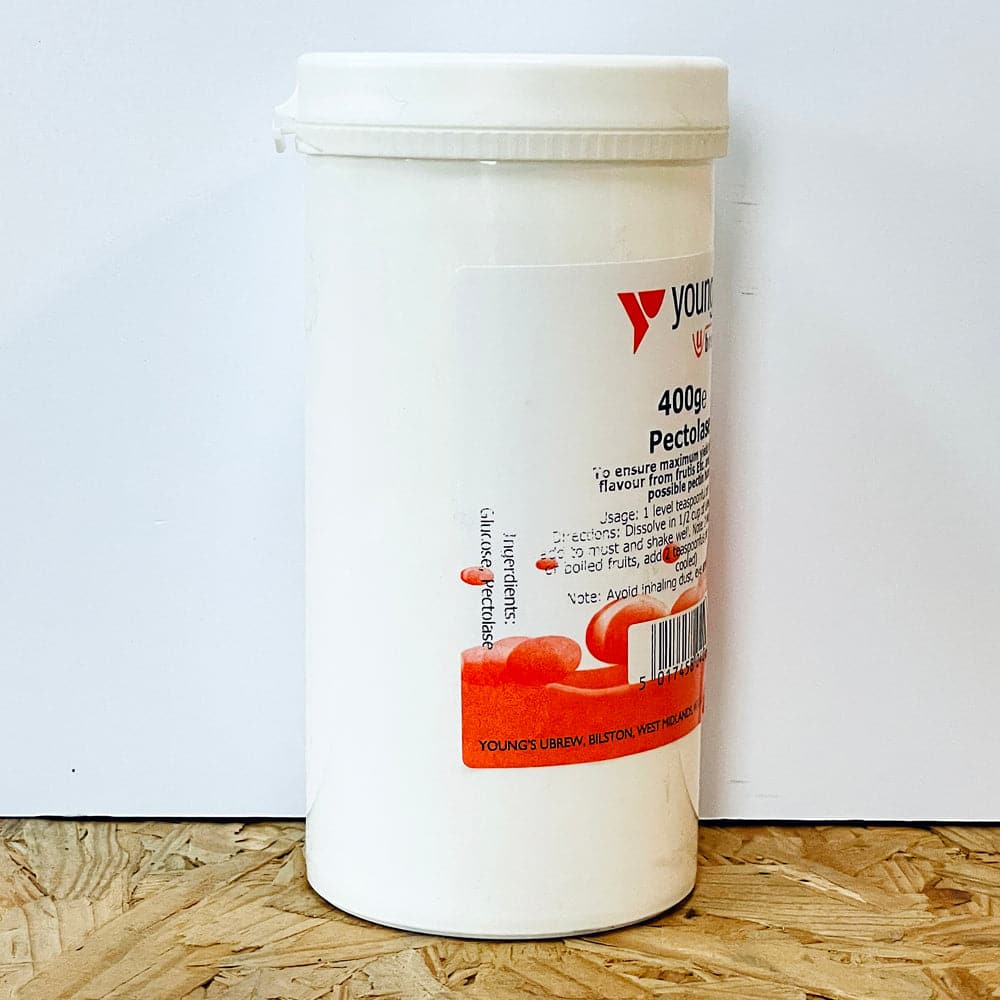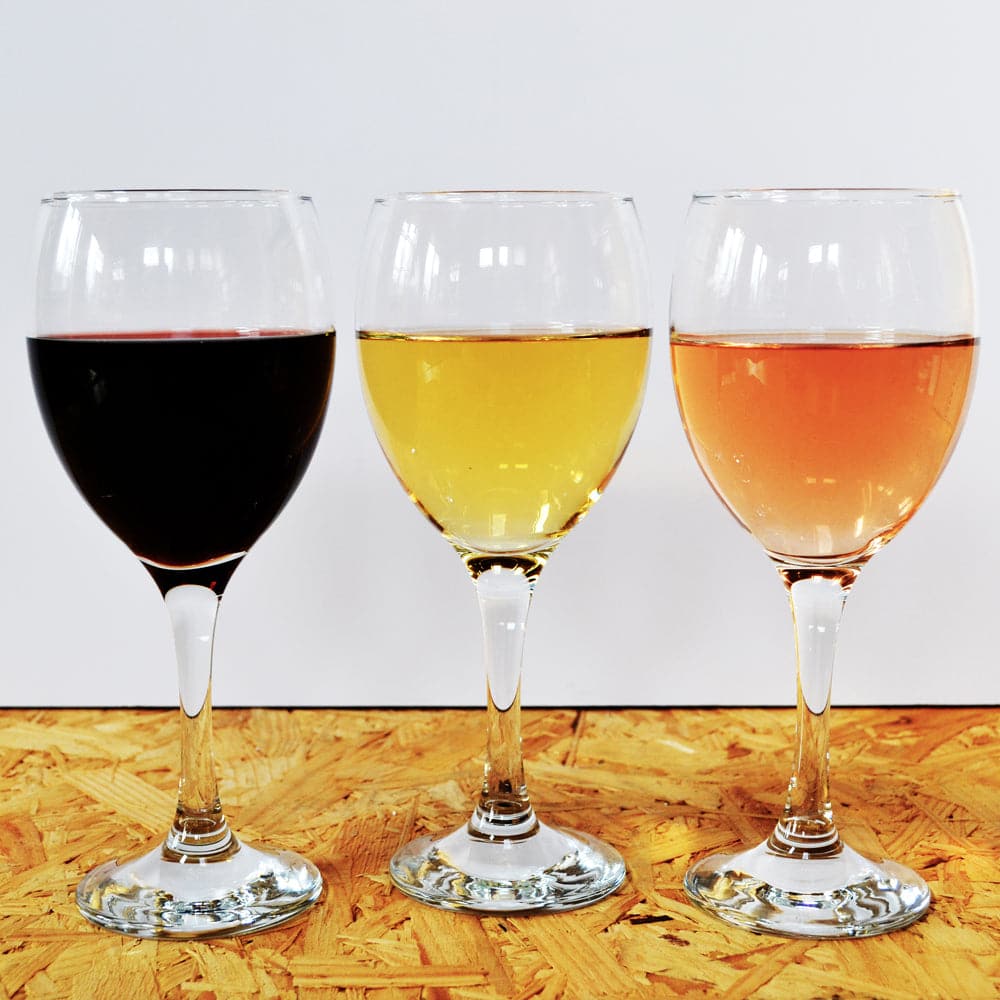 Pectolase / Pectic Enzyme - 400g
Add this item to your cart and then use our handy Shipping Calculator on the basket page to calculate your delivery charge.
Delivery to UK addresses starts at just £1.50 and orders over £70 are eligible for free UK delivery*
Pectolase is a pectin destroying enzyme which is used when you are making fruit wines.
Pectin is a natural gelling agent which can be found in fresh, ripe fruits. Pectin can cause a haze and stop the wine from clearing, therefore it needs to be destroyed.

So if you are using fresh fruits and flowers to make a wine you will probably need some Pectolase.
In jam making pectin is great for congealing the substance together, but this is homebrew and you don't want that to happen!
400g bulk tub.