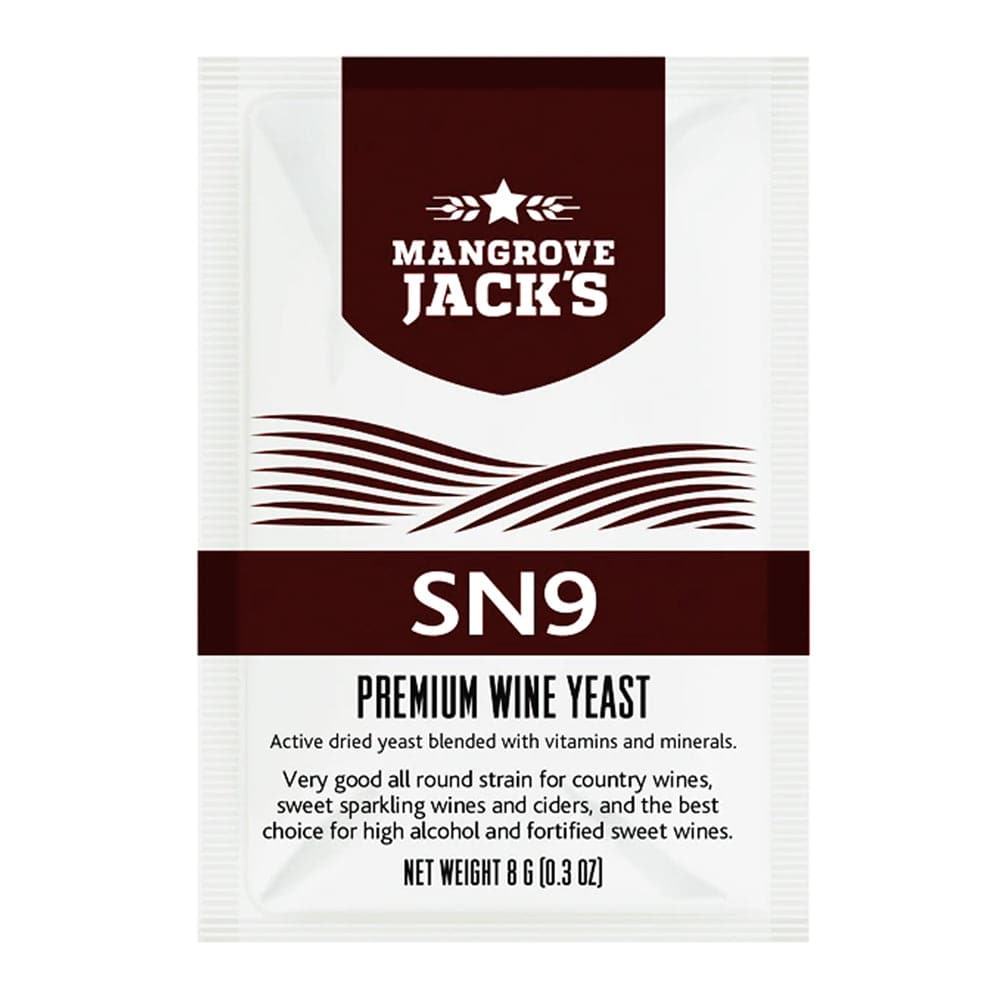 Mead + Perry - Premium Wine Yeast SN9 - Mangrove Jacks - 8g
Add this item to your cart and then use our handy Shipping Calculator on the basket page to calculate your delivery charge.
Delivery to UK addresses starts at just £1.50 and orders over £70 are eligible for free UK delivery*
Mangrove Jacks SN9 is a yeast strain suitable for almost any wine style.
This fast fermenting yeast is highly robust, tolerating difficult fermentation conditions and alcohol levels up to 18% ABV, therefore making it particularly useful for fermenting mead, perry and country style wines.
This fast fermenting yeast is perfectly suited to making Fortified wines, High alcohol wines, Perry, Mead, Vegetable wines, Flower wines and more. It creates a high level of glycerol while fermenting, adding mouthfeel without affecting the flavour. 
A general purpose strain with a relatively neutral sensory impact, suitable for almost any wine style. 
Alcohol Tolerance: 18% ABV
Usage Directions: No rehydration required - add direct to grape must and stir well. For best results, ferment at 14 - 28°C (57 - 82°F).
Storage Recommendations: Store in a cool, dry place.