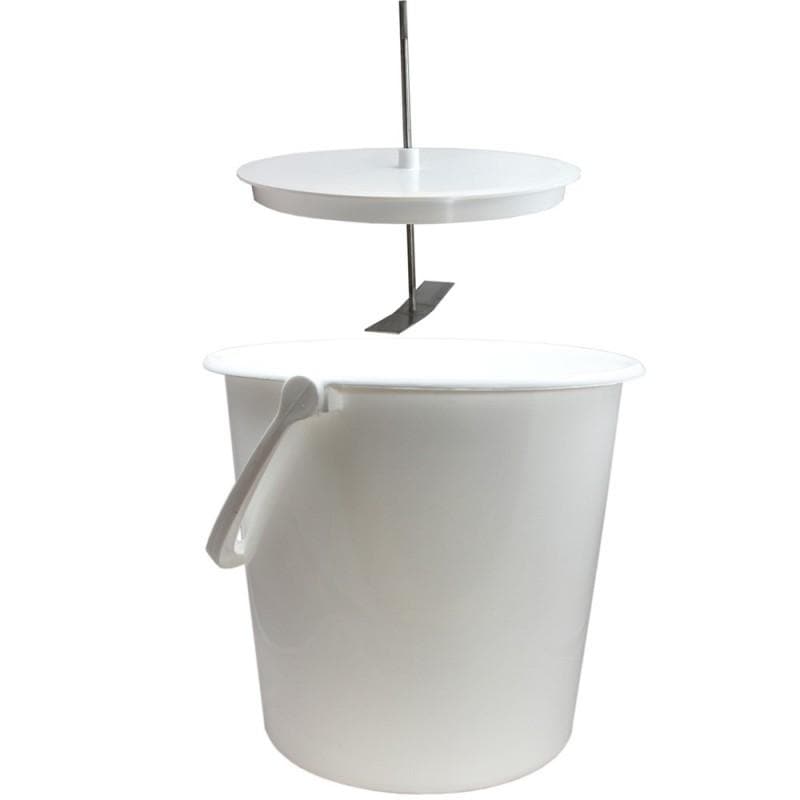 Pulp Master Apple & Fruit Chopper / Shredder / Pulper System
Add this item to your cart and then use our handy Shipping Calculator on the basket page to calculate your delivery charge.
Delivery to UK addresses starts at just £1.50 and orders over £70 are eligible for free UK delivery*
The Pulpmaster uses a blade that attaches to a drill.  It cuts your fruit into small pieces that are then ready to press in your fruit press.
Can be used with soft fruits, apples, pears, rhubarb, etc
Simply put the apples in the bucket.  Push the blade through the lid and attach it to a battery powered hand drill.  Push the lid firmly onto the bucket.  Start the drill, slowly at first and lower the drill so the blade gradually chops the apples from the top down to the bottom of the bucket.
Once you reach the bottom, raise and lower the blade a couple of times to make sure all the apples are chopped.  Then lift the lid and pour the pulped apples into your press.
Do not use to pulp fruit with stones, e.g. cherries, plums, etc as some of these fruits have poisonous stones.