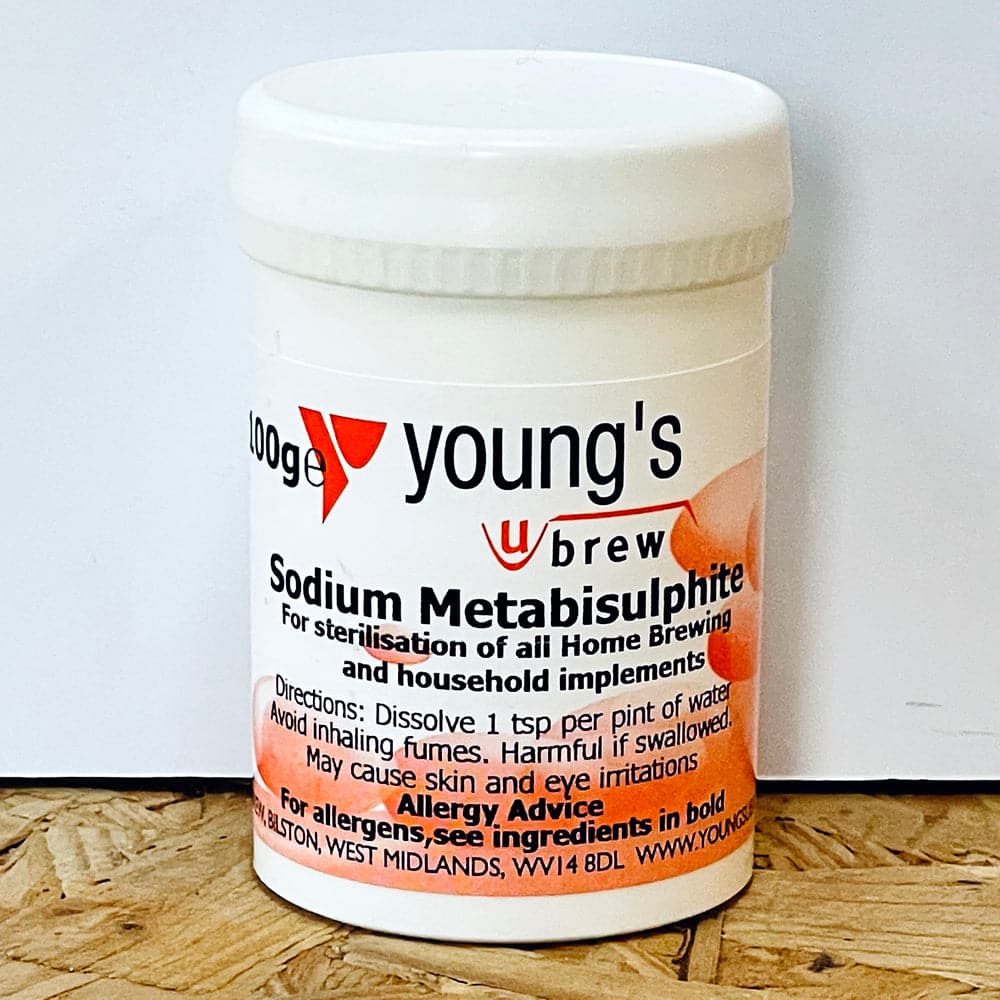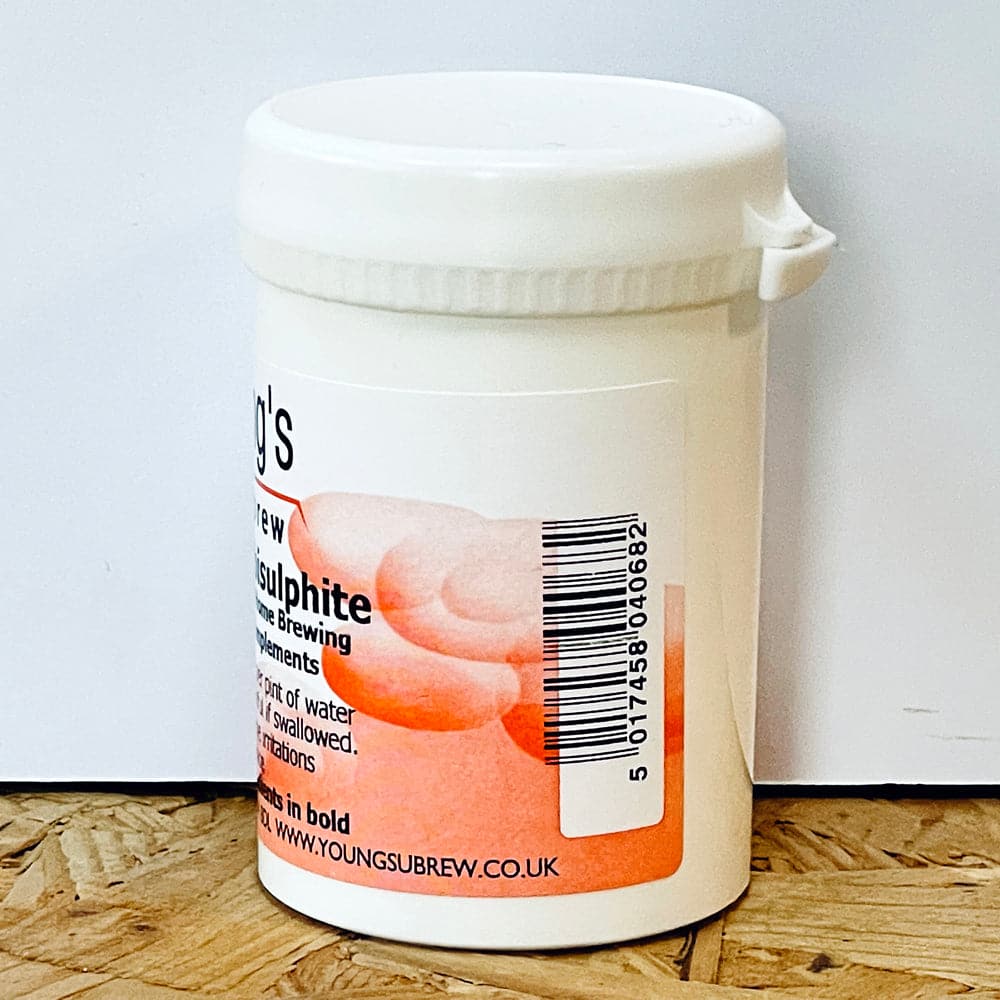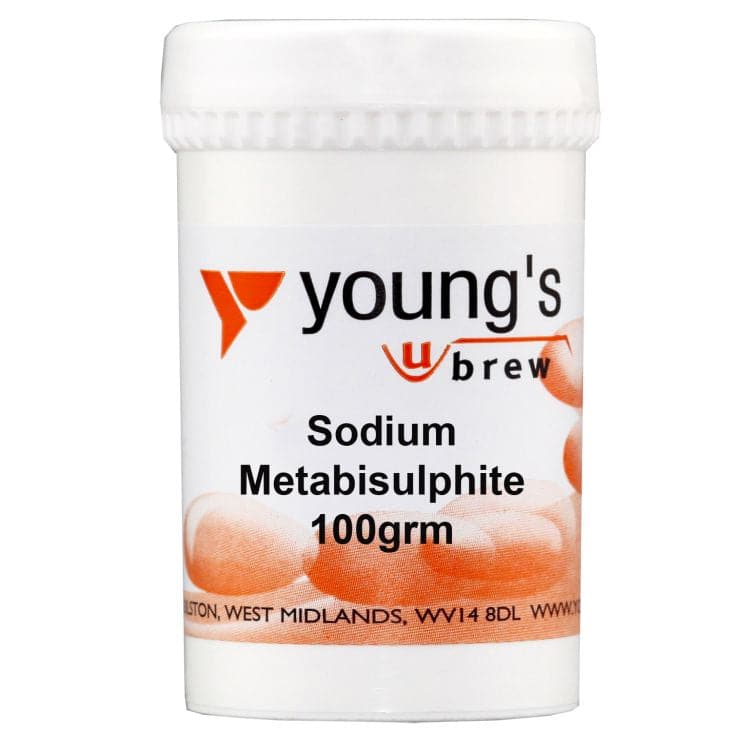 Sodium Metabisulphite (E223) - 100g
Add this item to your cart and then use our handy Shipping Calculator on the basket page to calculate your delivery charge.
Delivery to UK addresses starts at just £1.50 and orders over £70 are eligible for free UK delivery*
Sodium Metabisulphite can be used to clean and sterilise your equipment before you use it for homebrew.
Cleaning and sterilising your home brew equipment is extremely important as it will get rid of any bacteria or impurities that would otherwise go into your brew.

The last thing you want is a contaminated brew so make sure to clean your equipment first, it doesn't take long but will stand you in good stead for a successful, great tasting brew.
You only need to make up a small amount with water and make sure all sides of the item to be sterilised have been sloshed in the solution then rinse with fresh cold water. Be careful to avoid contact with skin and eyes and do not inhale fumes. Use in a well ventilated area.
Can also be used to suppress unwanted bacteria and ??wild?? yeasts before a fermentation, and also to preserve a wine after fermentation has completed
Dissolve 1 tsp per 1pint of water.