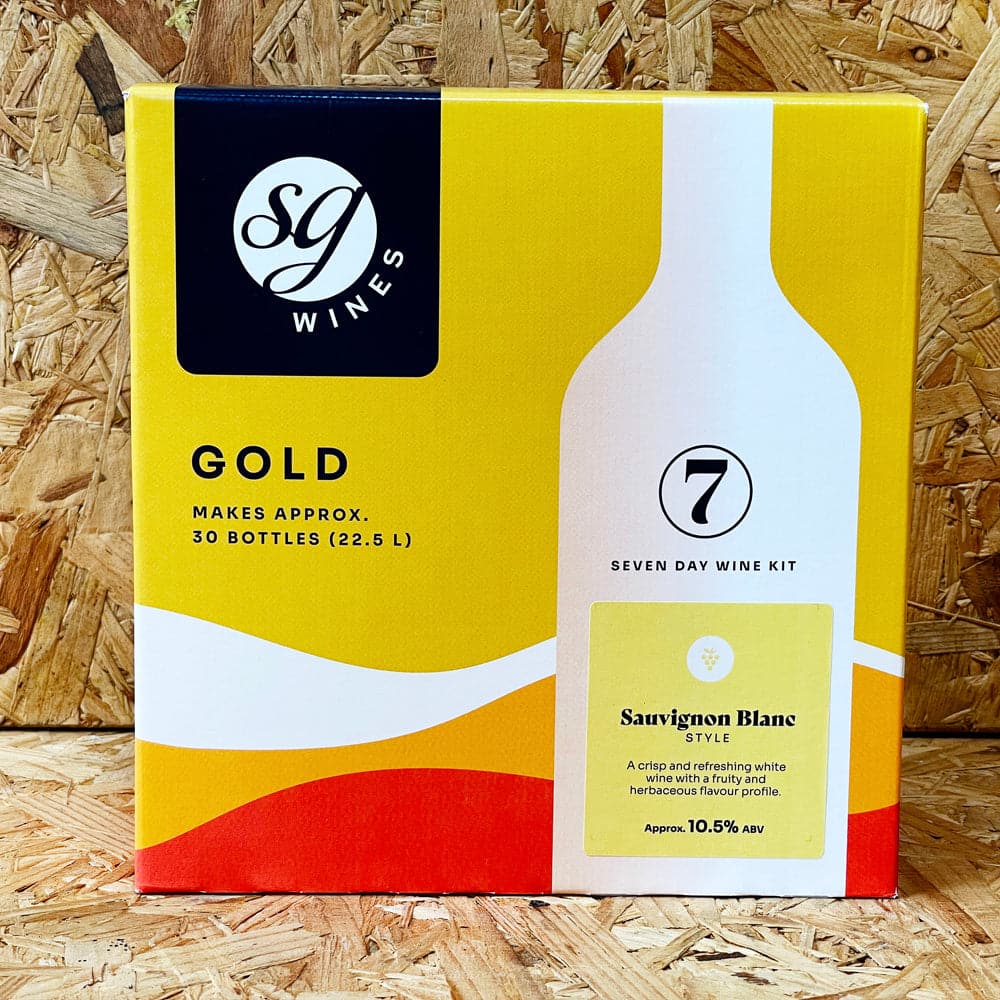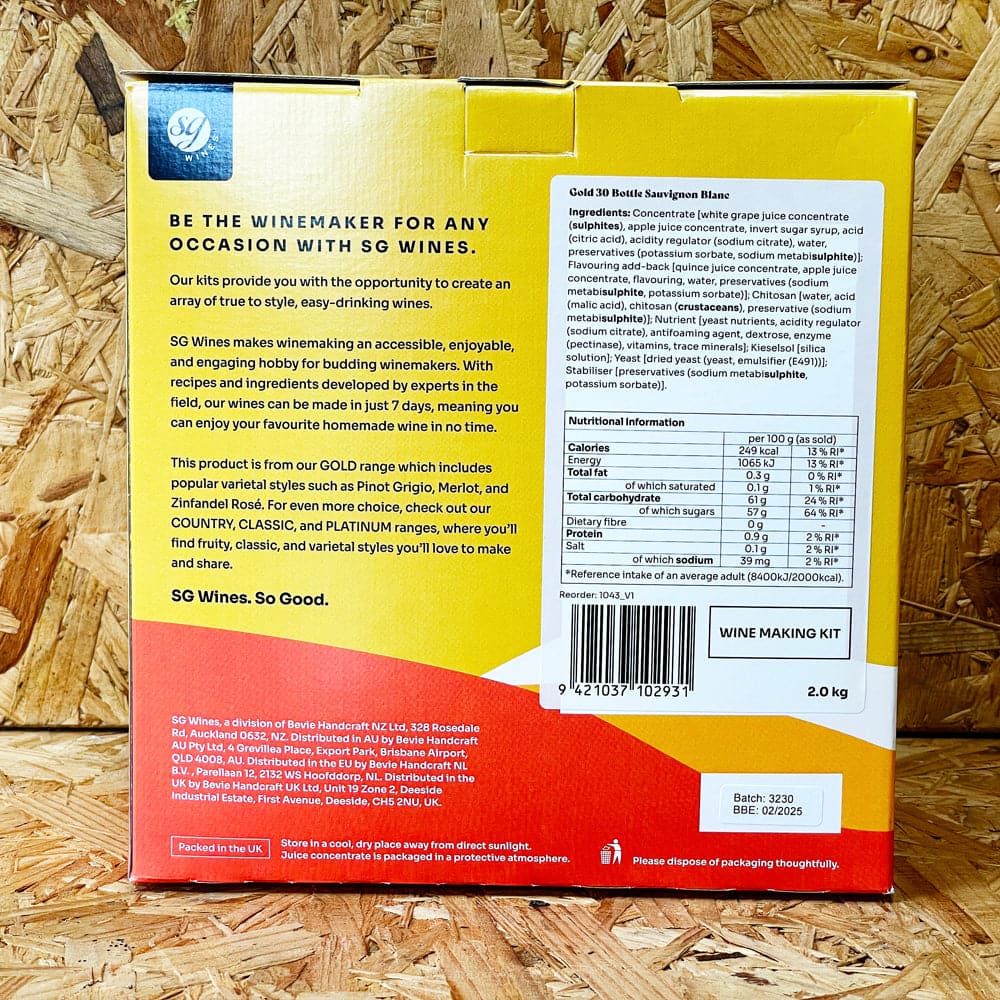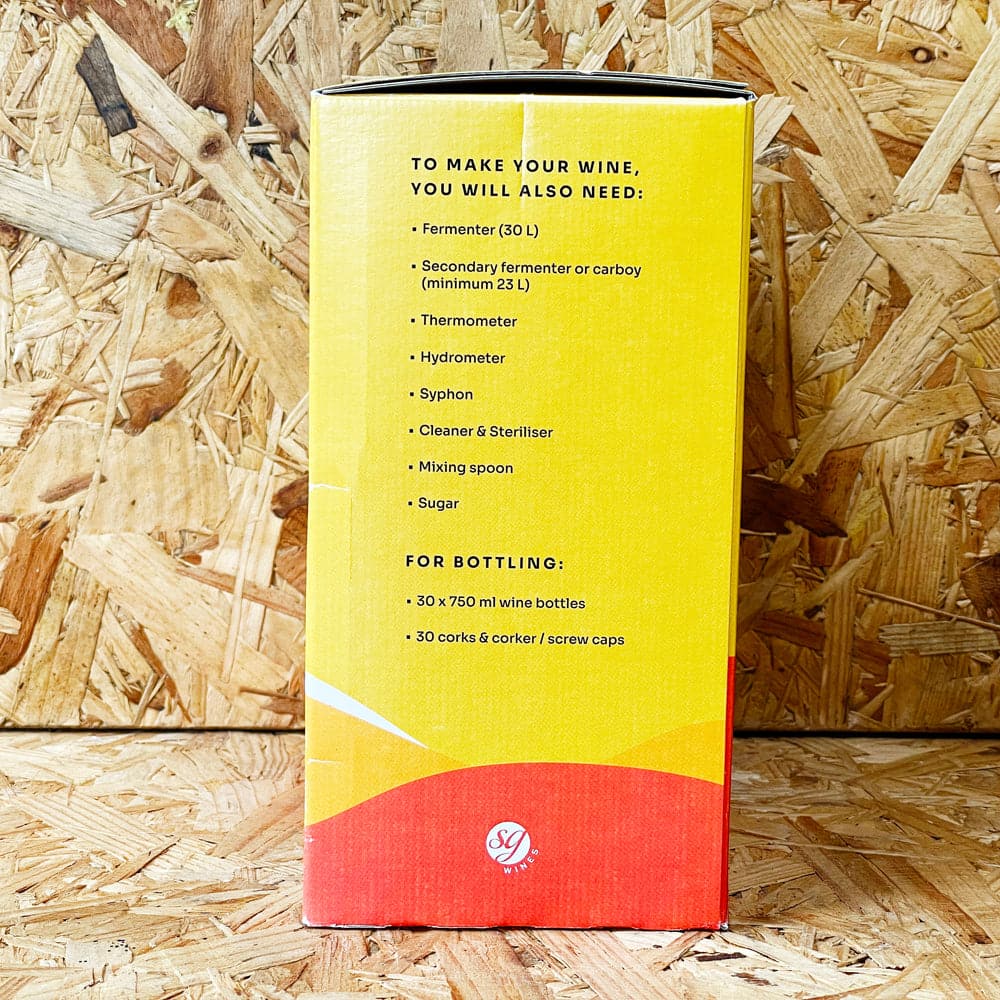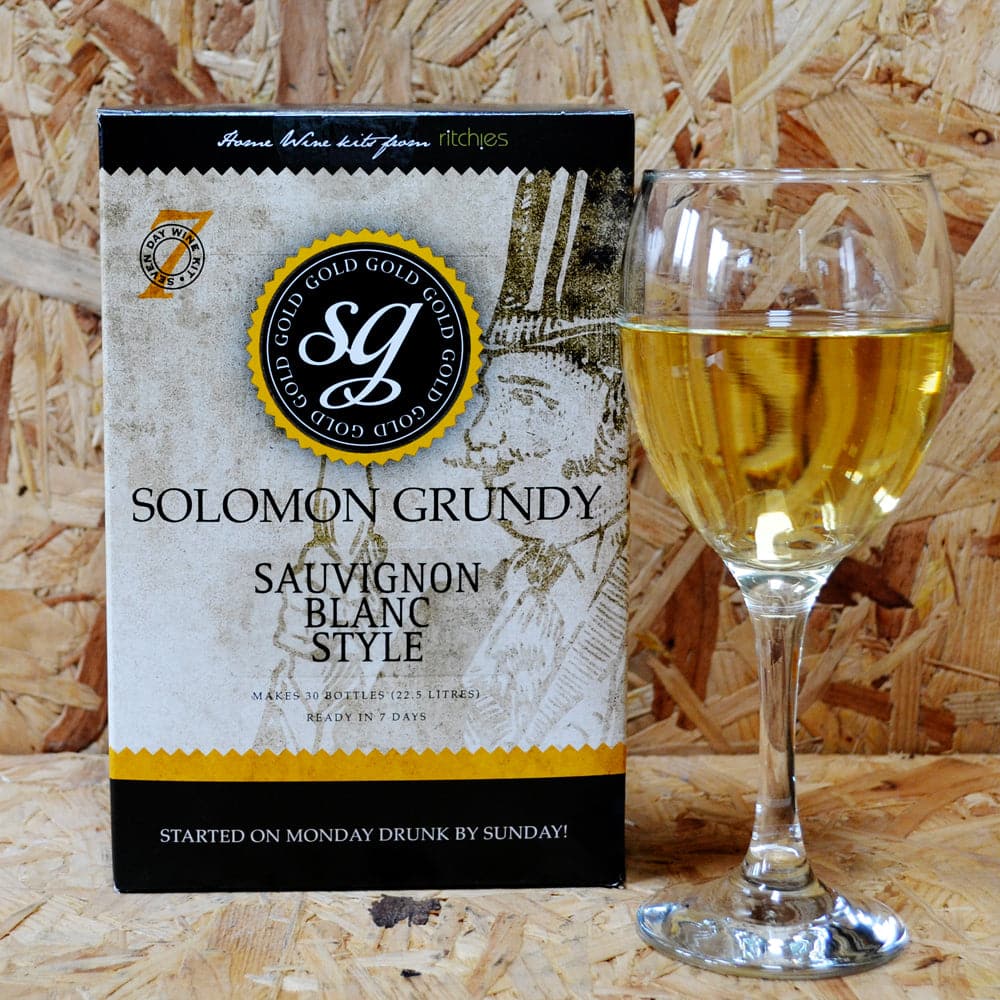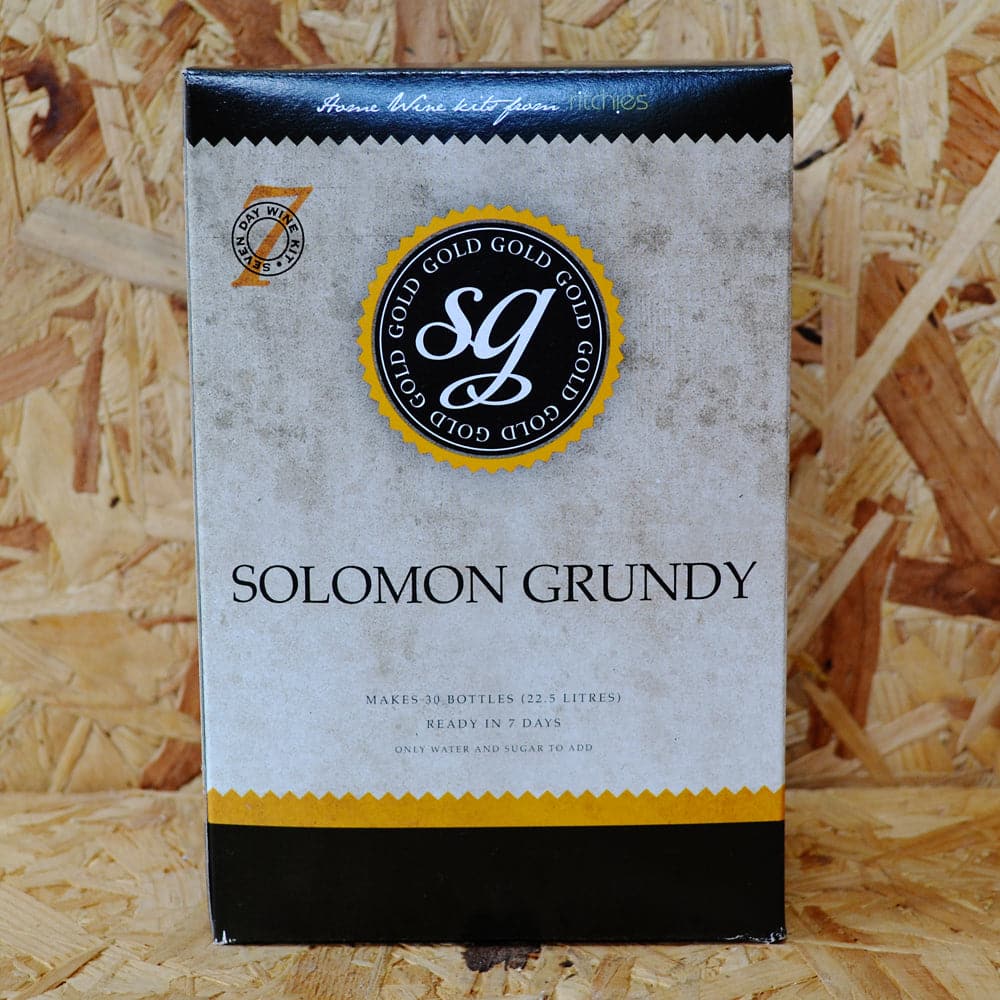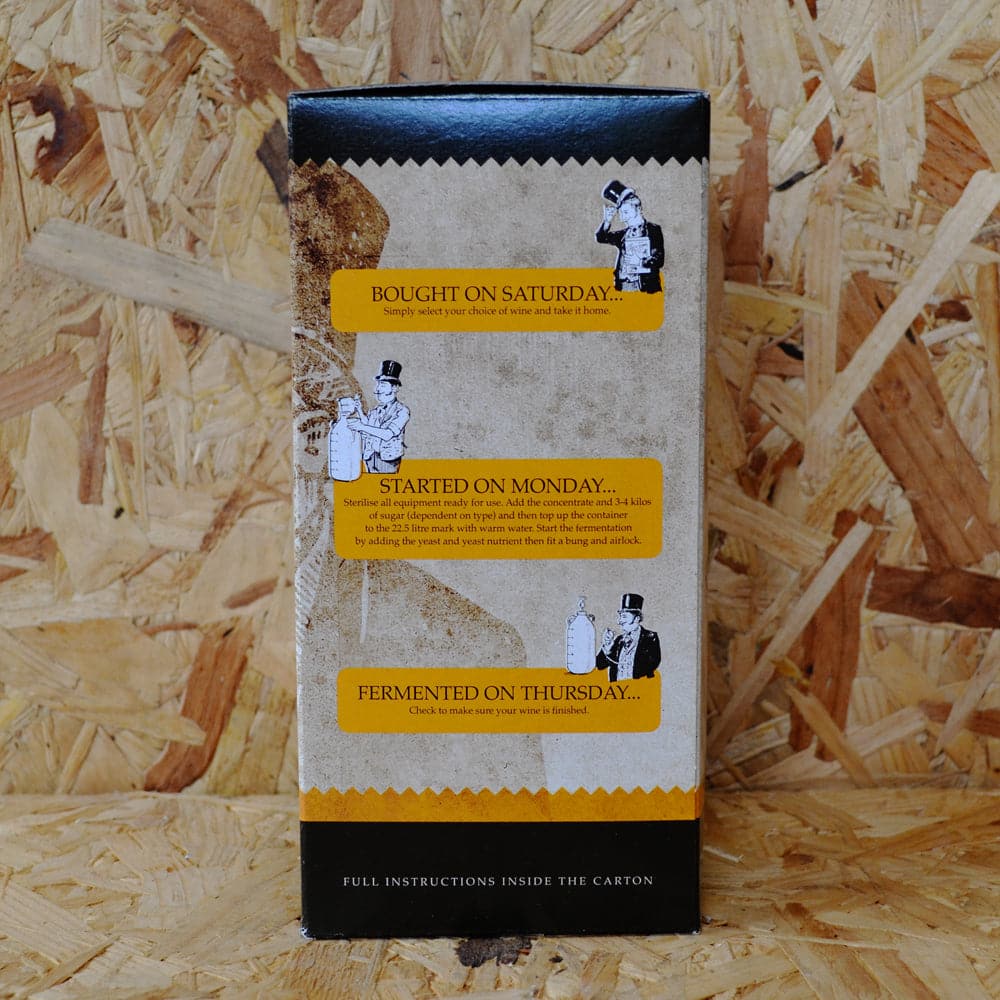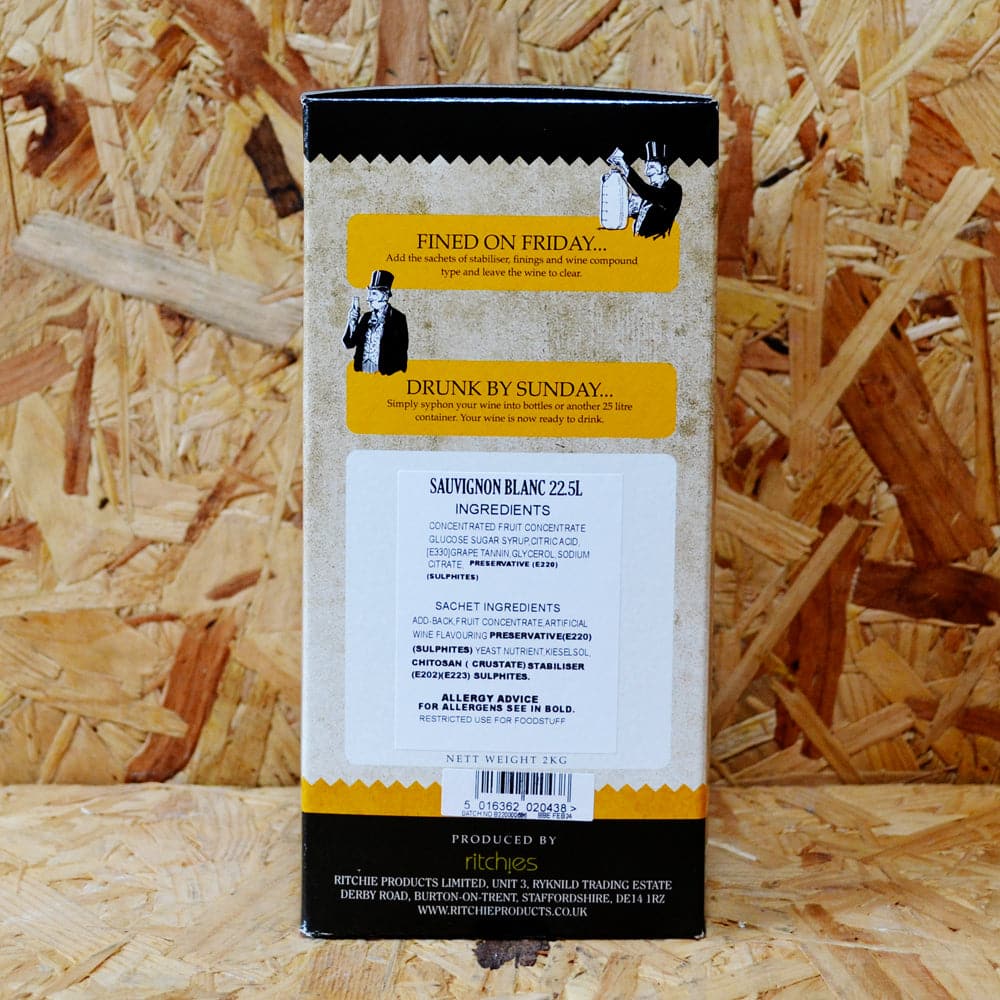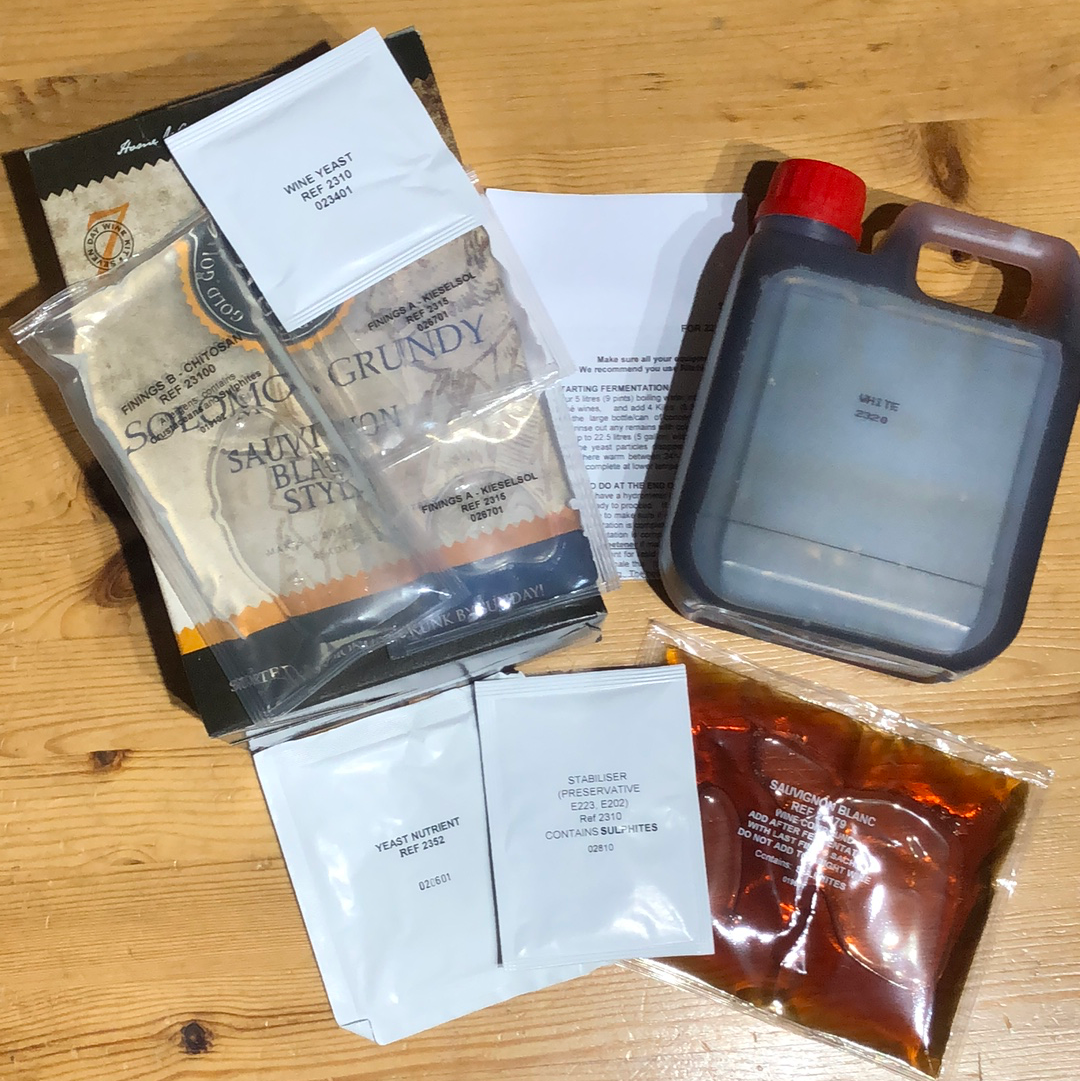 SG Wines (Solomon Grundy) Gold - Sauvignon Blanc - 7 Day White Wine Kit - 30 Bottle
Add this item to your cart and then use our handy Shipping Calculator on the basket page to calculate your delivery charge.
Delivery to UK addresses starts at just £1.50 and orders over £70 are eligible for free UK delivery*
The SG Wines (Solomon Grundy) Gold Sauvignon Blanc wine kit offers fantastic wine and at a great price.
Sauvignon Blanc is a very complex dry white wine with flavours of green apple, passion fruit, gooseberry, peach, lime and grass.
This wine is fresh, fruity and crisp. It has lovely taste. Hints of gooseberry also grace the pallet. An excellent wine at the cheaper end of the market.
Tip: - Try adding 15grams of oak chips to the fermenting wine to add extra body and flavours of vanilla, pastry, butter and nutmeg. 
This SG Wines Solomon Grundy Gold Sauvignon Blanc wine kit will make you 30 bottles of white wine in just 7 days!
So in just a week this wine kit will be ready to drink, but leave it for a couple of months and you've got a quality drink that's fit for the table, parties or even to give as gifts!
You will also require 3kg of sugar to make the SG Wines Solomon Grundy Gold Sauvignon Blanc wine kit.
We recommend brewing sugar to get the best results. Supermarket sugar will add extra sweetness to the wine, but it helps to keep the cost down to a minimum.