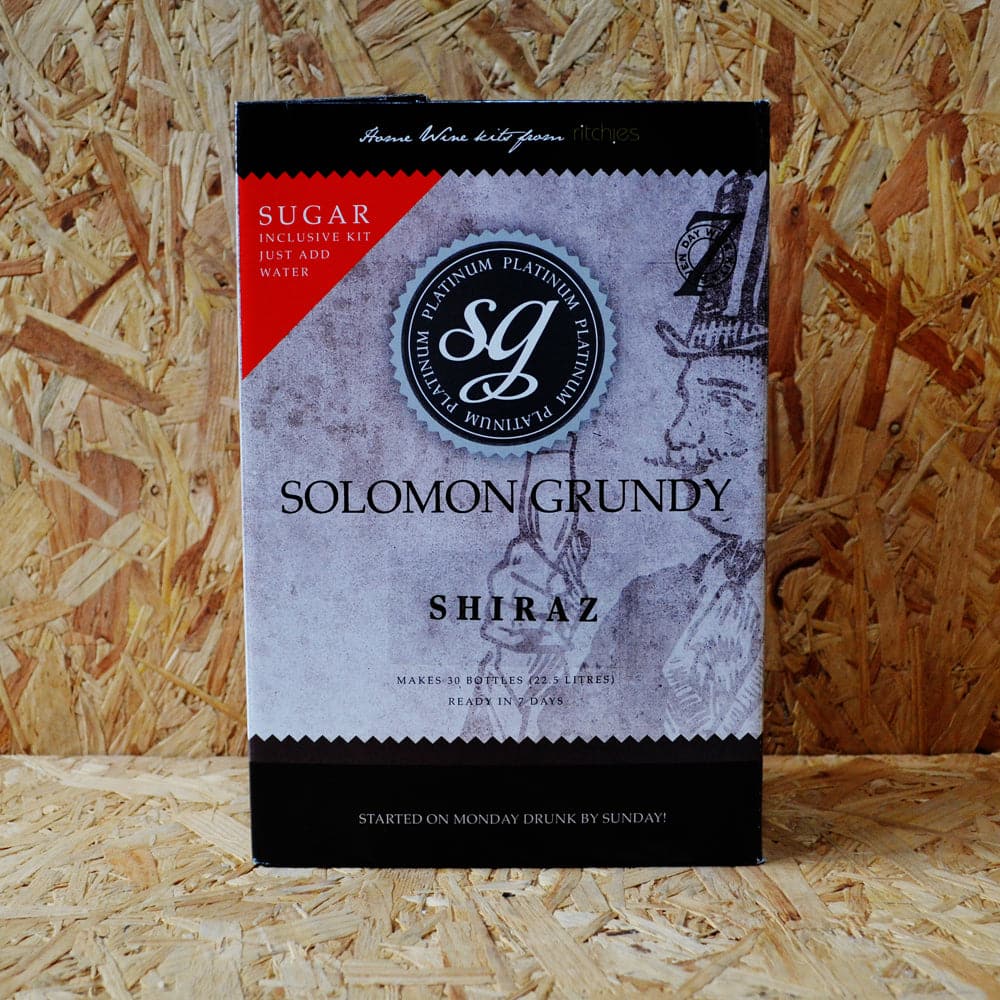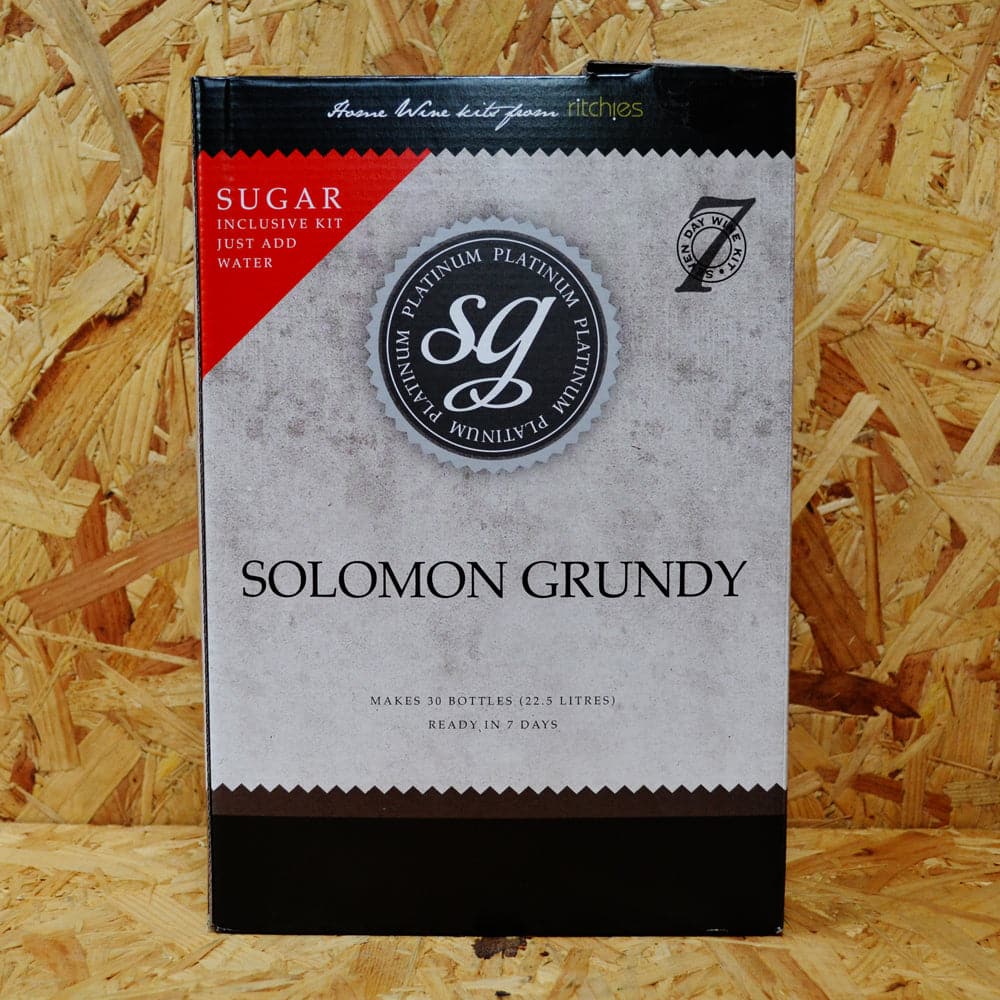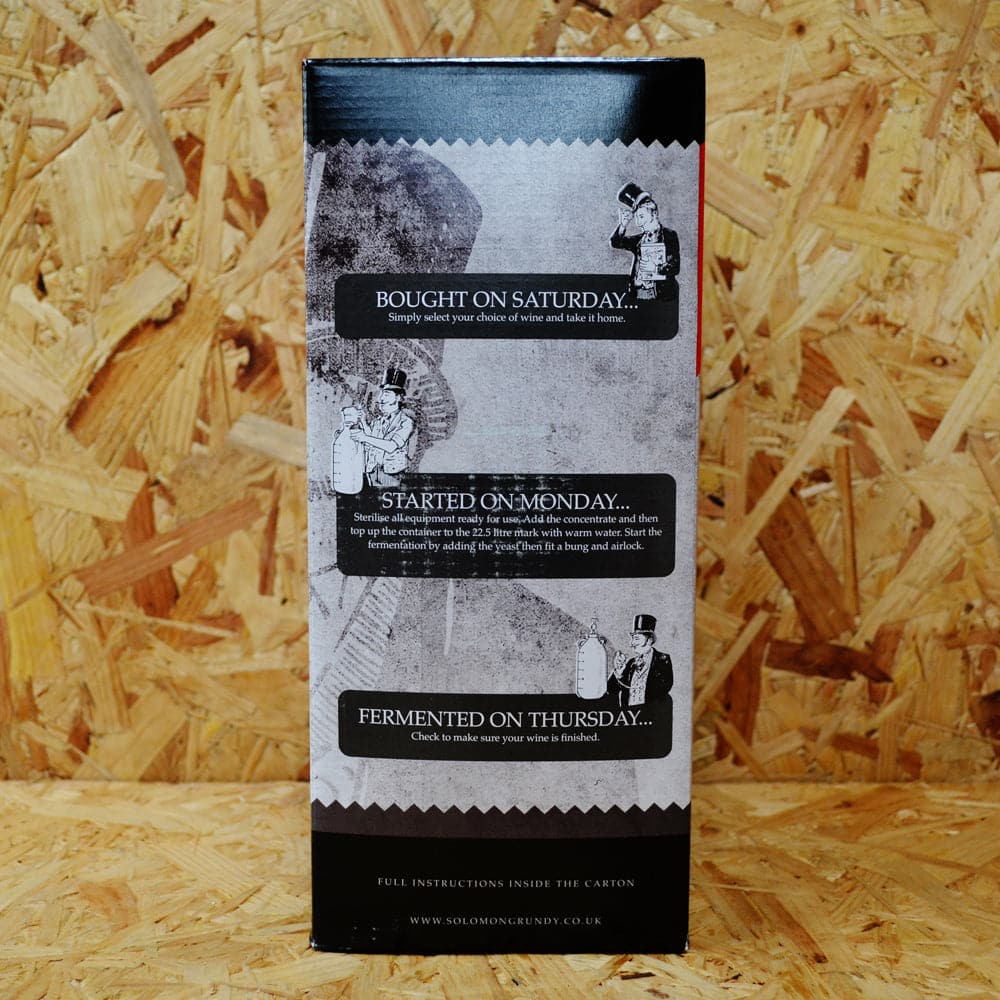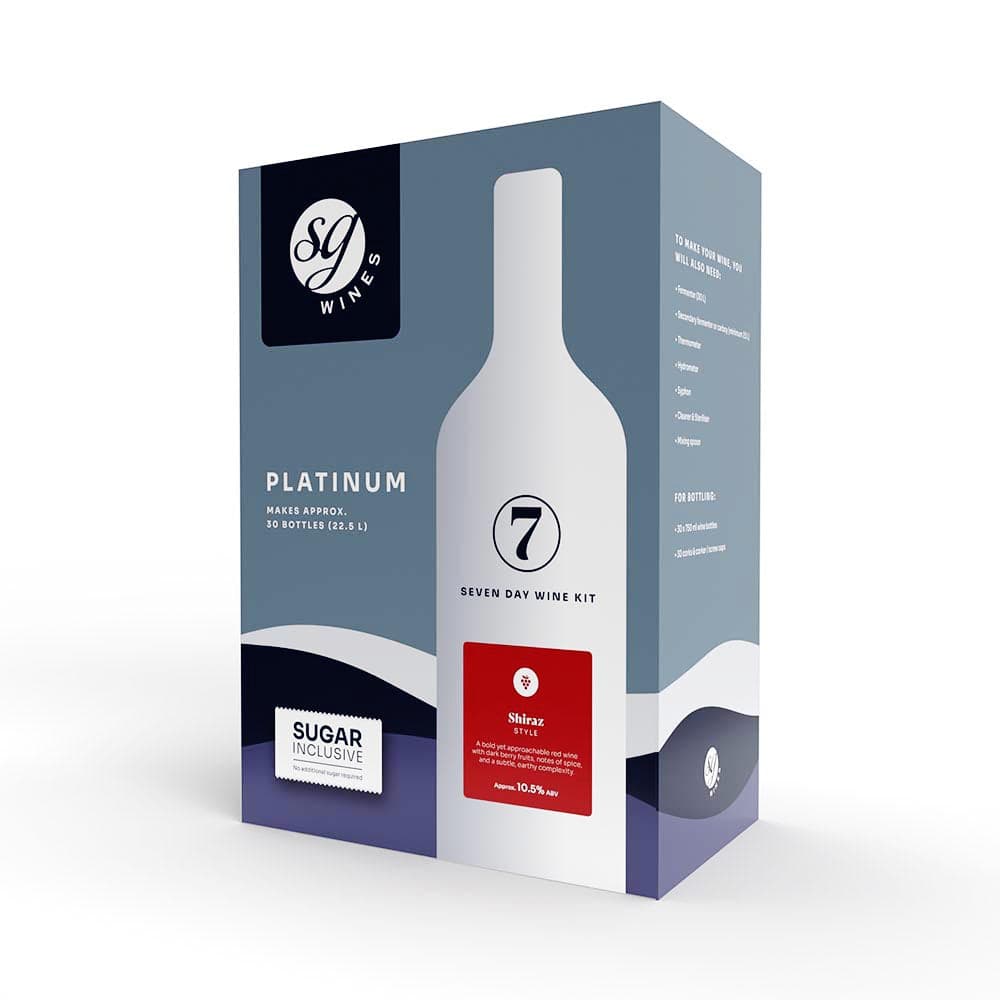 Solomon Grundy Platinum - Shiraz - 7 Day - 30 Bottle Red Wine Kit - SG Wines
Add this item to your cart and then use our handy Shipping Calculator on the basket page to calculate your delivery charge.
Delivery to UK addresses starts at just £1.50 and orders over £70 are eligible for free UK delivery*
Here we have the SG Wines Solomon Grundy Platinum Shiraz Wine Kit. 
This full bodied red wine is smooth and has rich flavours of plum, black cherry and subtle spicy hints of black pepper. It's a generously rich tasting wine which will compliment rich red meats and meaty pizzas.
The SG Wines Solomon Grundy Platinum range offers a 7 day wine kit that does not need any sugar to be added as it has a larger amount of concentrate.  This means it creates a more authentic tasting wine akin to those you would find in a supermarket.

This wine kit that will allow you to create 30 bottles of great tasting red wine at home in just 7 days.  Just add water.  You will need basic brewing equipment to make this concentrated grape juice into wine.
The SG Wines Solomon Grundy Platinum Shiraz Wine Kit includes, 5l grape concentrate, yeast, finings & detailed instructions to help you make 30 bottles of great tasting wine.
The Solomon Grundy Platinum wine kits are being rebranded.  So soon you will see a new design to the box, instructions and the way the wine is packaged.