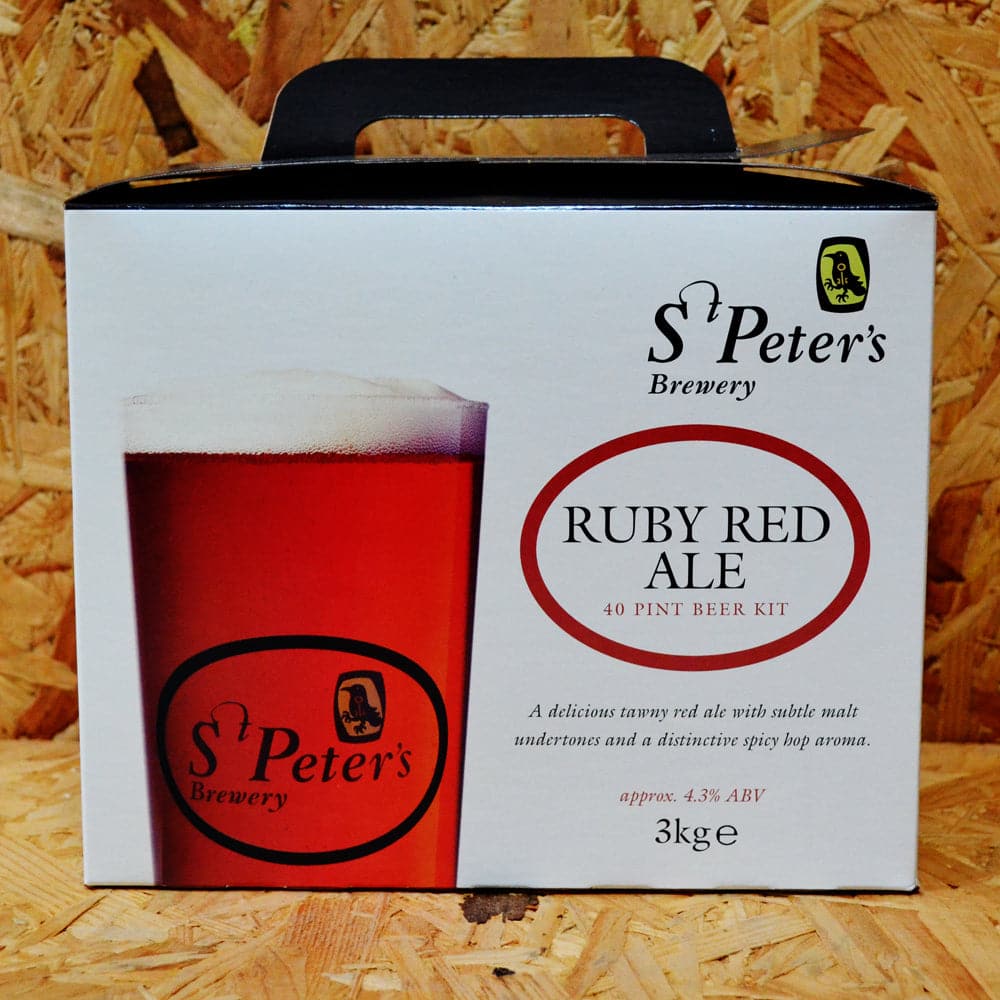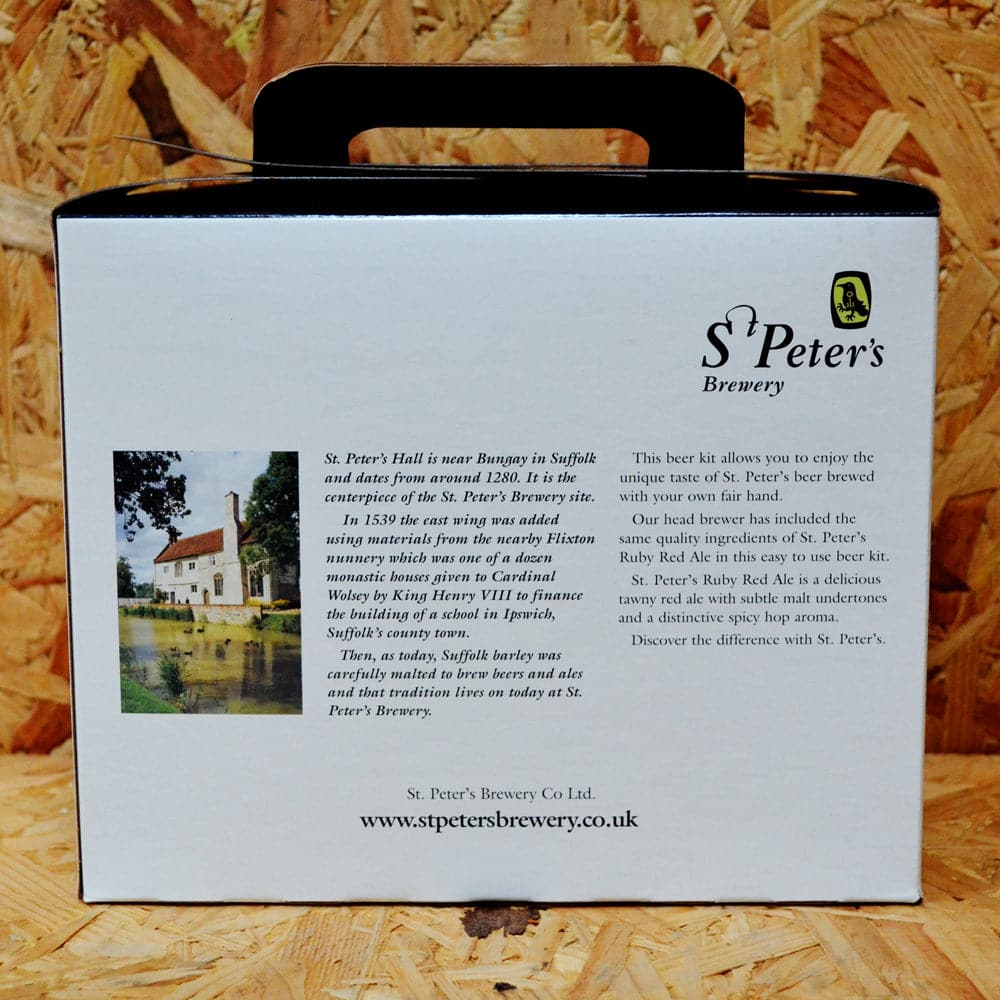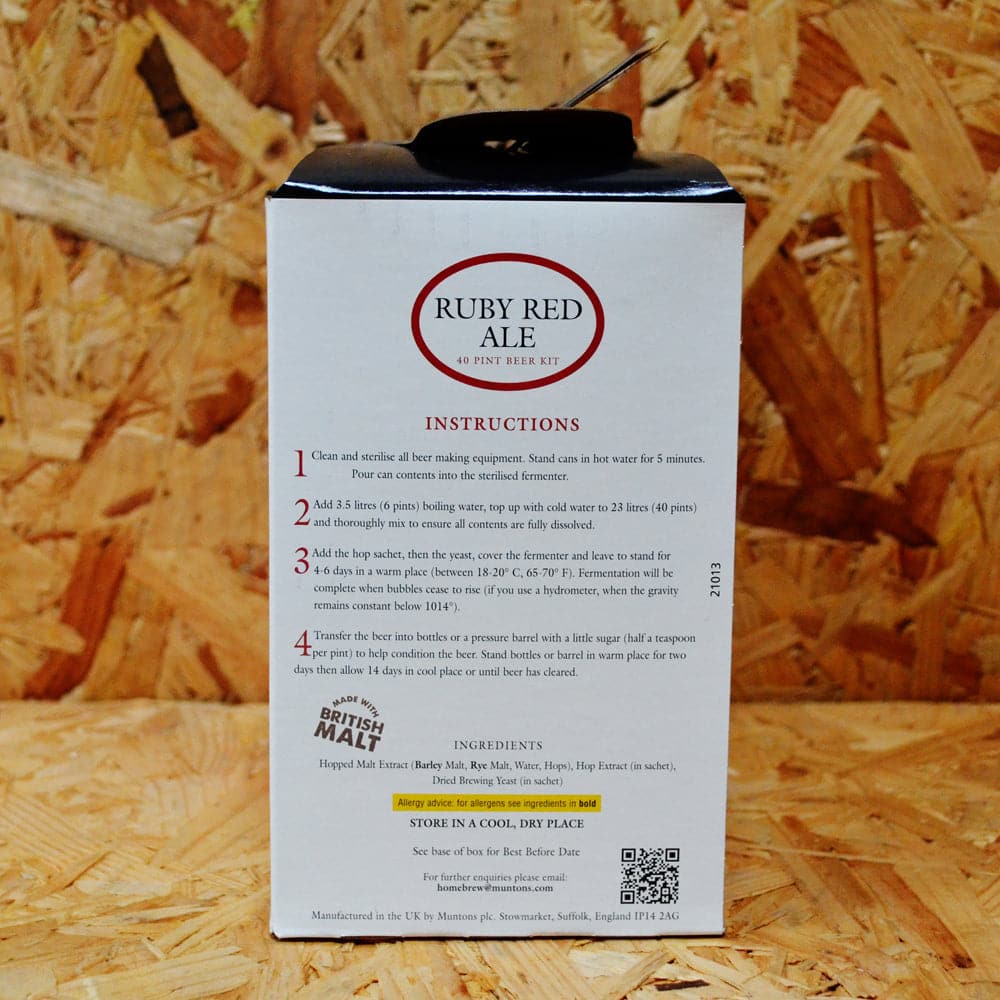 St Peters - Ruby Red Ale - 40 Pint Beer Kit
Add this item to your cart and then use our handy Shipping Calculator on the basket page to calculate your delivery charge.
Delivery to UK addresses starts at just £1.50 and orders over £70 are eligible for free UK delivery*
St Peters Ruby Red Beer Kit - A delicious red ale with subtle malt undertones and a distinctive spicy hop aroma.  This beer kit will brew up to approx 4.3% ABV.
If you want St Peters Ruby Red Ale stronger though, just add less water when you start the brewing process to make the brew more concentrated, deeper and fuller.
This 3kg, twin can pack requires no brewing sugar but it does require the basic brewing equipment to get going.
This St Peters Ruby Red Ale beer kit is more expensive than some single can kits which will make you a better tasting, higher quality ale.
Looks: Deep copper
Smells: Very hoppy
Taste: Full-bodied, hoppy and flavoursome
This beer kit includes:
Barley Malt Extract
Brewing Yeast
Hop Enhancer
You will also need basic brewing equipment such as: a bucket; siphon; steriliser; thermometer & hydrometer to brew this ingredient kit.