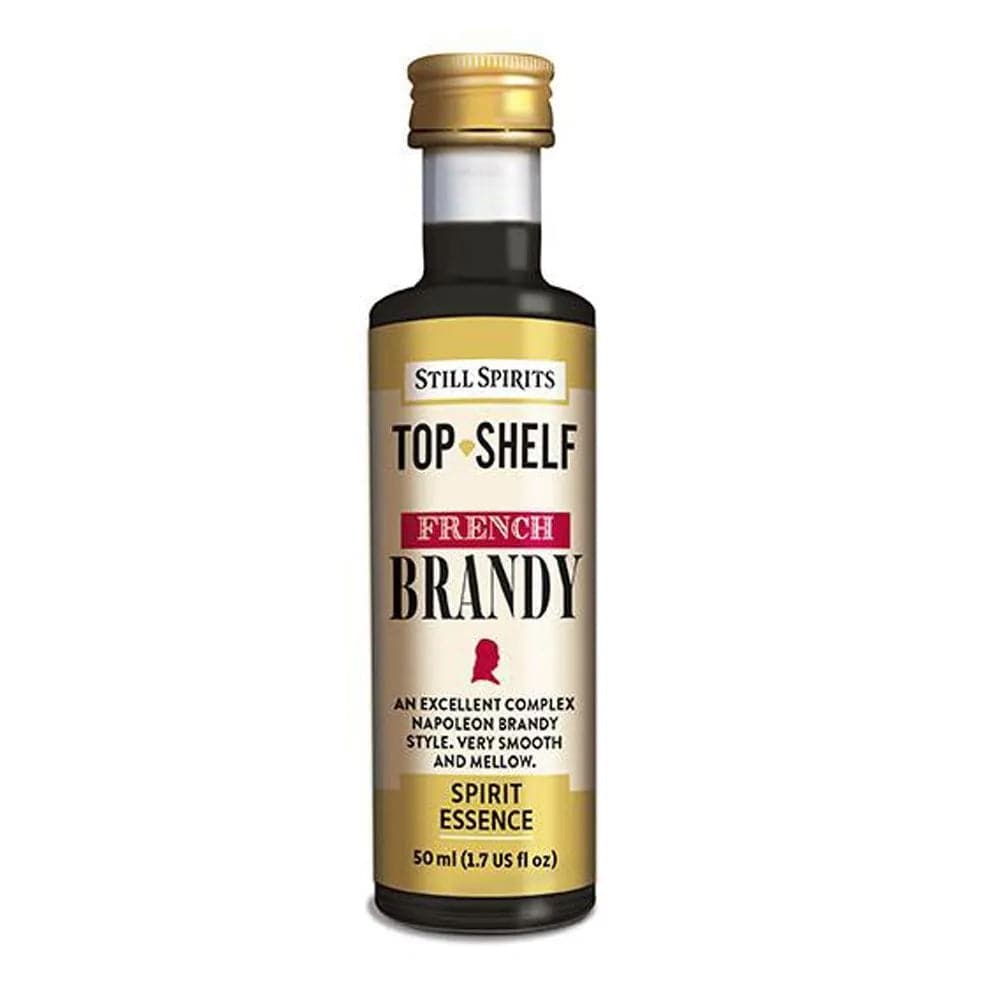 Still Spirits Top Shelf - French Brandy Spirit Flavouring
Add this item to your cart and then use our handy Shipping Calculator on the basket page to calculate your delivery charge.
Delivery to UK addresses starts at just £1.50 and orders over £70 are eligible for free UK delivery*
If you like French Brandy - better known as Cognac, then add this Still Spirits French Brandy flavouring to your distilled liquor.  Re-create a Napoleon style brandy that's smooth and mellow.

Mixing Instructions:- Shake well and add contents to 2.25l of 40% ABV distilled spirit or Vodka..