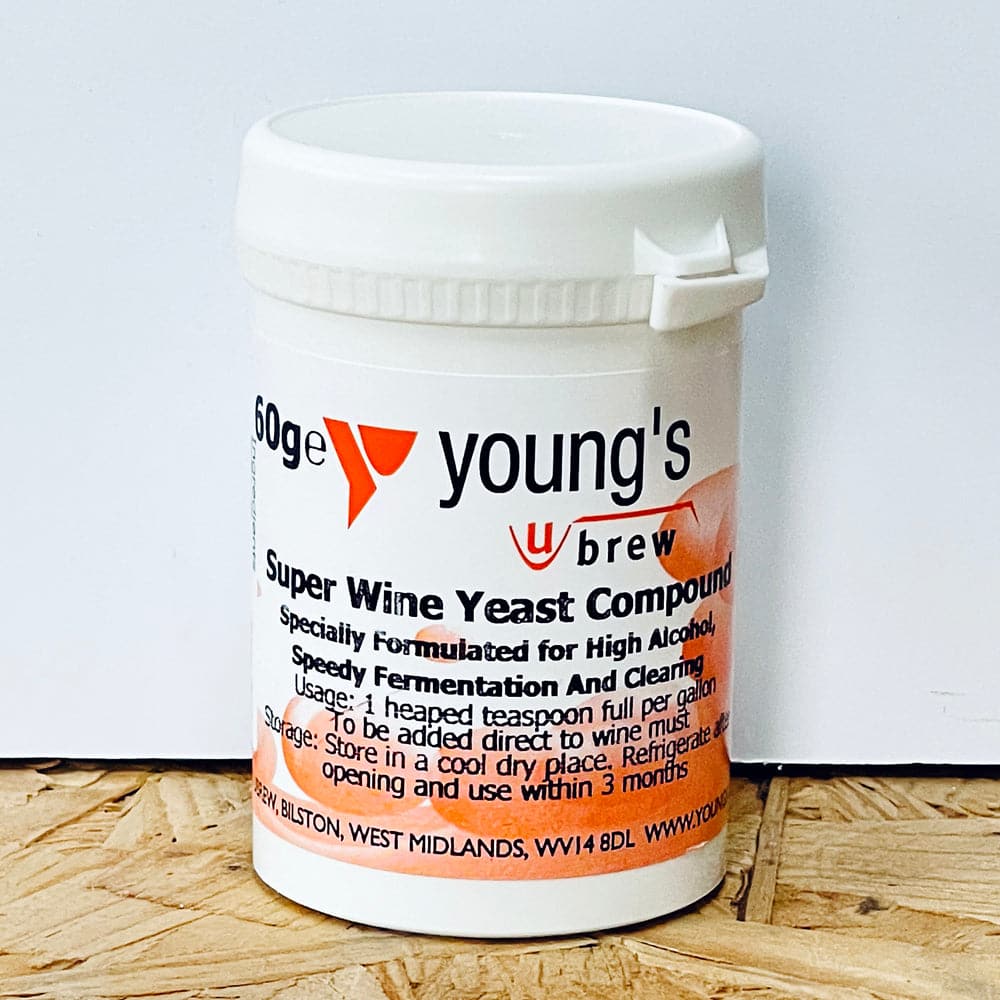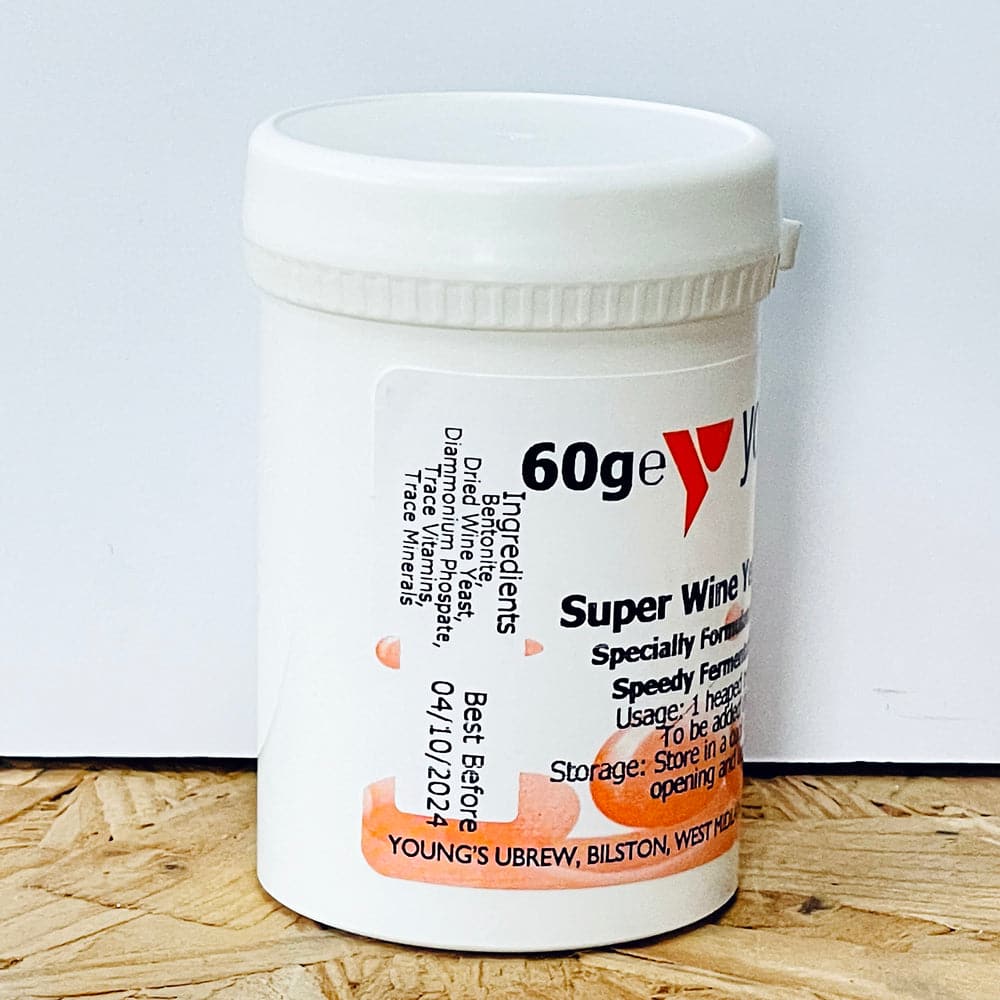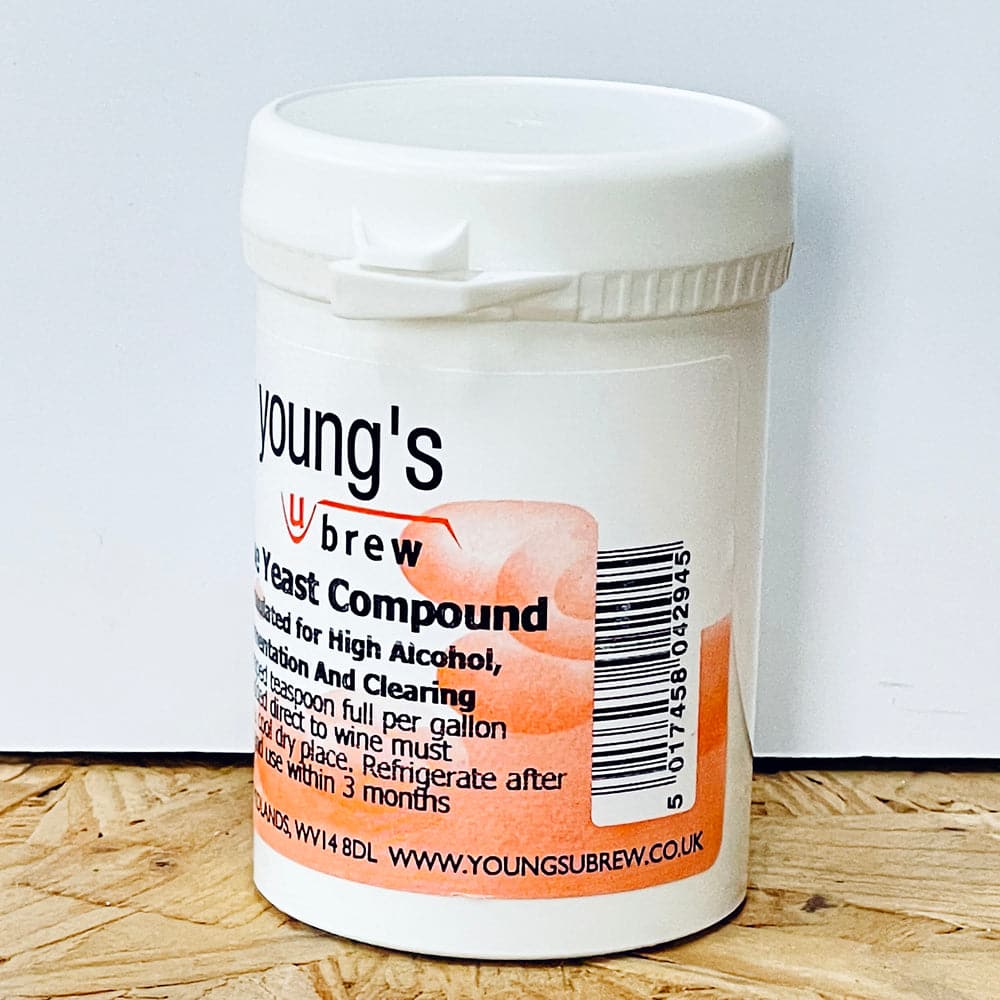 Super Wine Yeast Compound - Yeast, Bentonite + Nutrient - 60g
Add this item to your cart and then use our handy Shipping Calculator on the basket page to calculate your delivery charge.
Delivery to UK addresses starts at just £1.50 and orders over £70 are eligible for free UK delivery*
Super Wine Yeast Compound is a special mixture specifically for high alcohol content brews, fast fermentation and quick clearing.
No other yeast is required in addition to it, it contains a blend of wine yeast, yeast nutrient and Bentonite.

Choosing the right yeast is essential as it will determine the outcome of your brew and its quality.
If you're making a strong wine and need the process of fermentation and clearing to happen quickly then Super Wine Yeast Compound is the yeast for your brew.