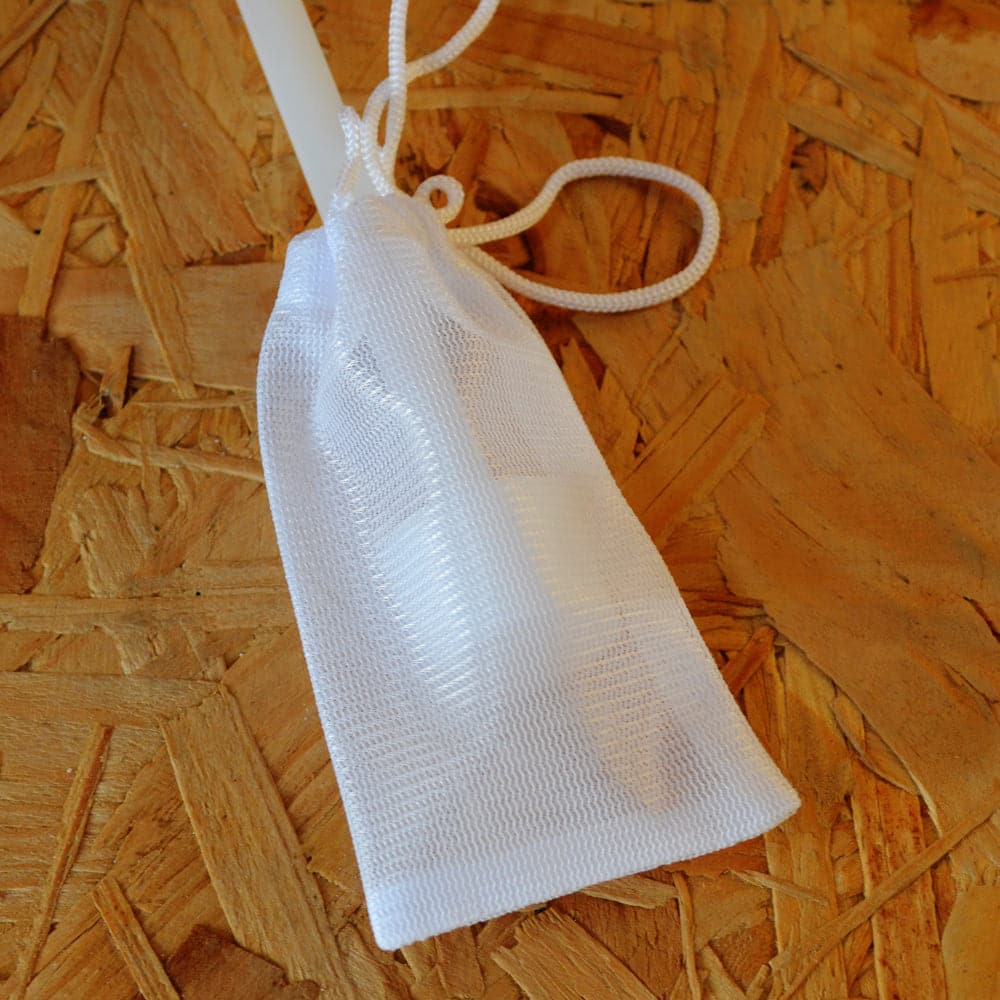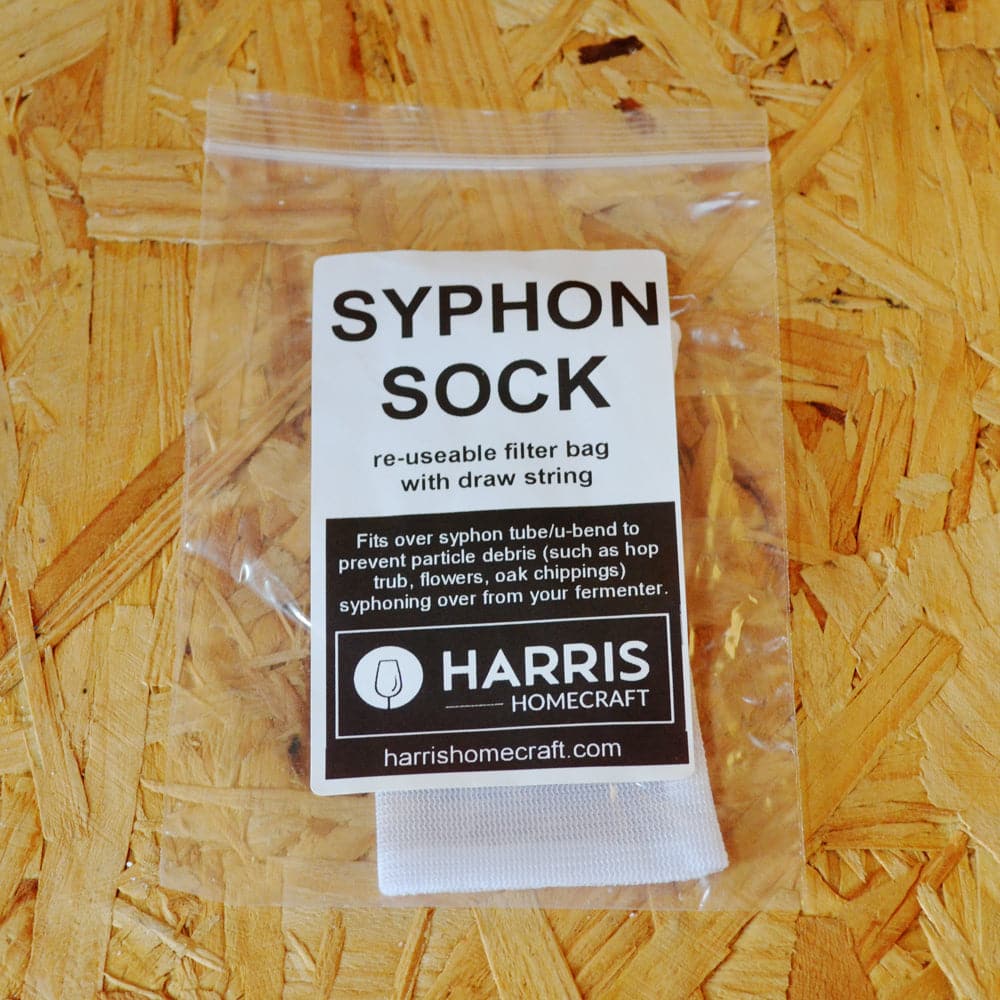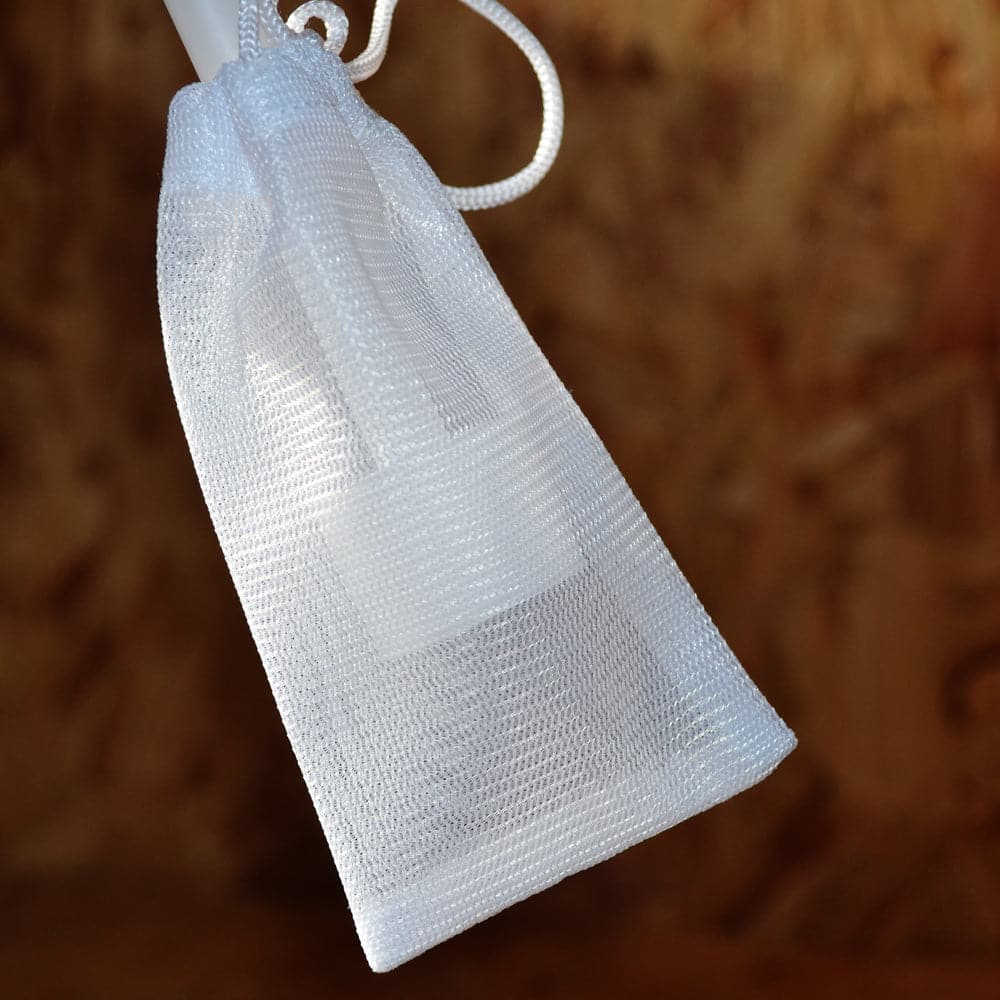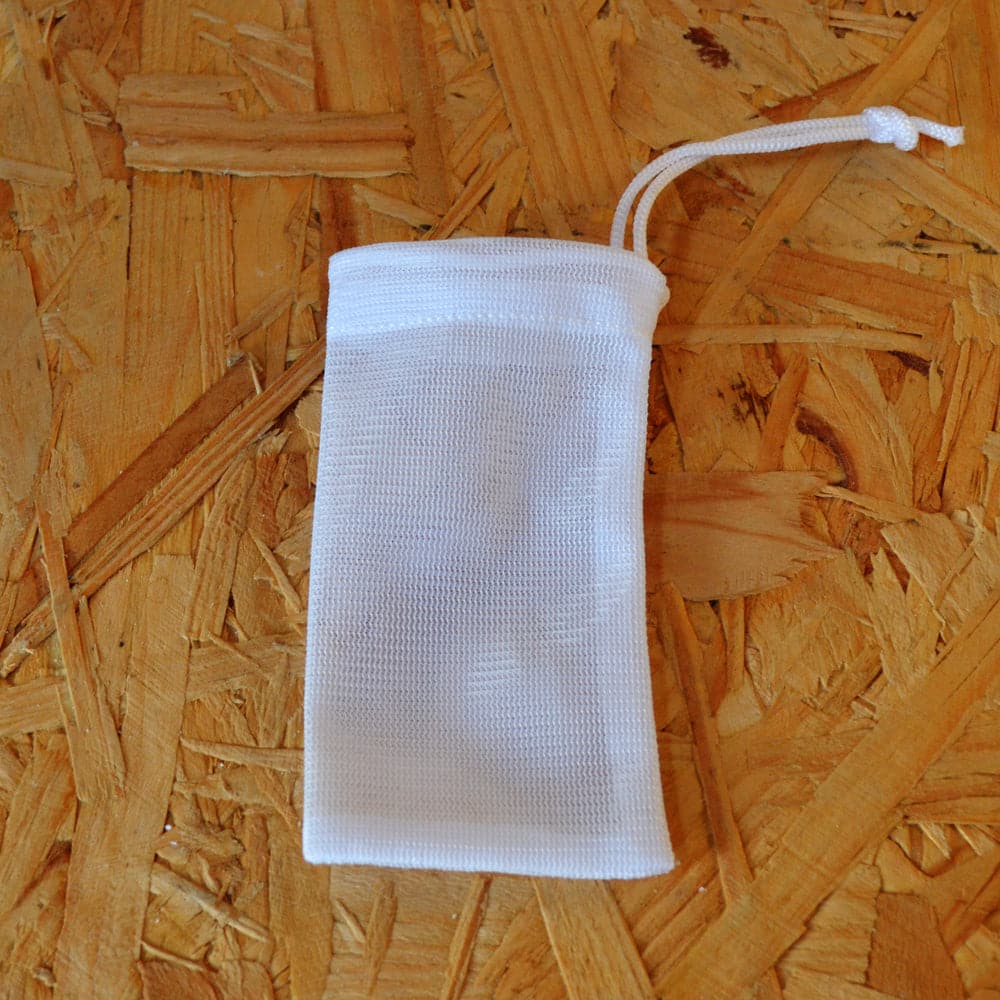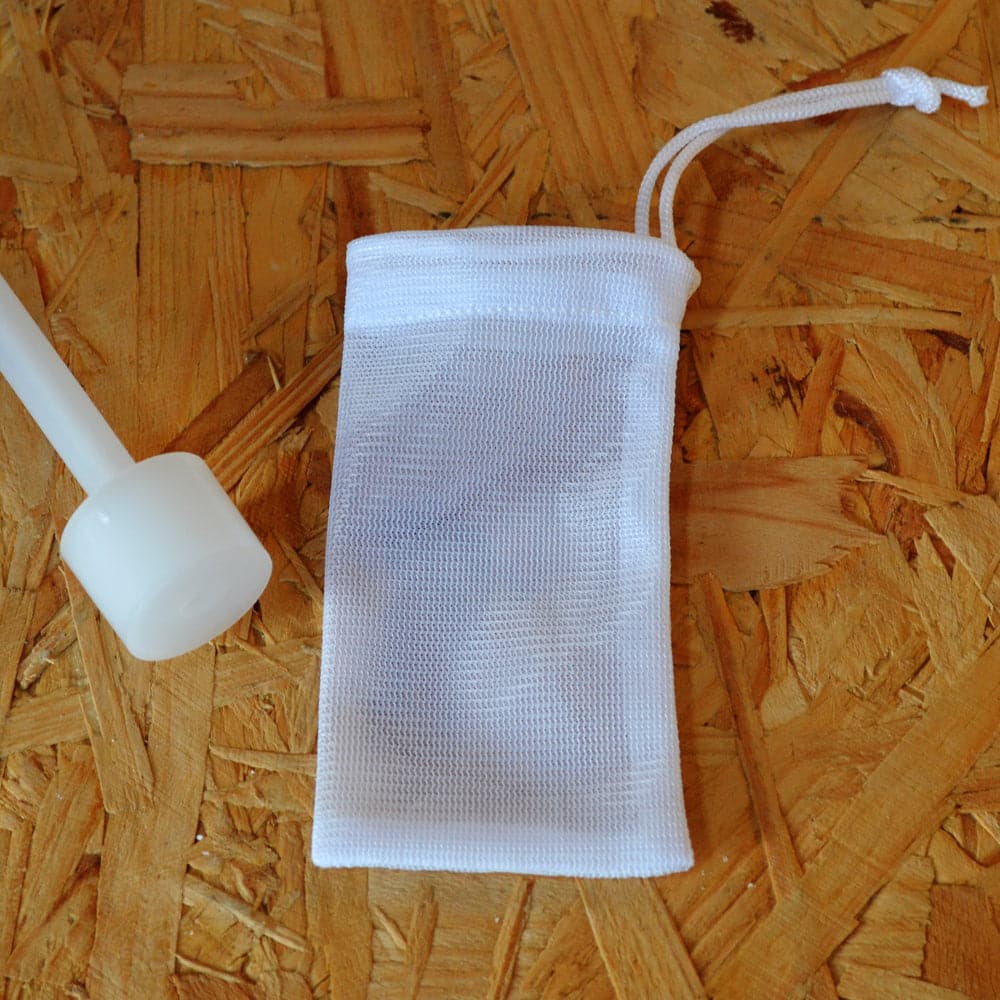 Syphon Sock - Harris
Add this item to your cart and then use our handy Shipping Calculator on the basket page to calculate your delivery charge.
Delivery to UK addresses starts at just £1.50 and orders over £70 are eligible for free UK delivery*
Use this syphon sock over your siphon sediment trap when siphoning your beer, wine or cider from the fermenting vessel.
It will help prevent particles like hops and fruit from blocking up the sediment trap and will act as a training bag to stain out any unwanted debris from being siphoned up.
Simply slide it over the sediment trap on your syphon and then use the draw string to tie it to the syphon to prevent it falling off.  Then siphon as usual.
The coarse grade will trap most particles while allowing a good flow.  This bag will trap hops, flowers, oak chippings, etc.
This is a quality bag and will last a long time.  Remember to clean and sterilise before use.  This bag ayy stain depending on what you use it for.  You can use a chlorine based cleaner and steriliser like VWP to get it looking like new.
Bag dimensions:
Diameter: 3.5cm
Width when flat: 5cm
Depth: 10cm
Syphon is not included.