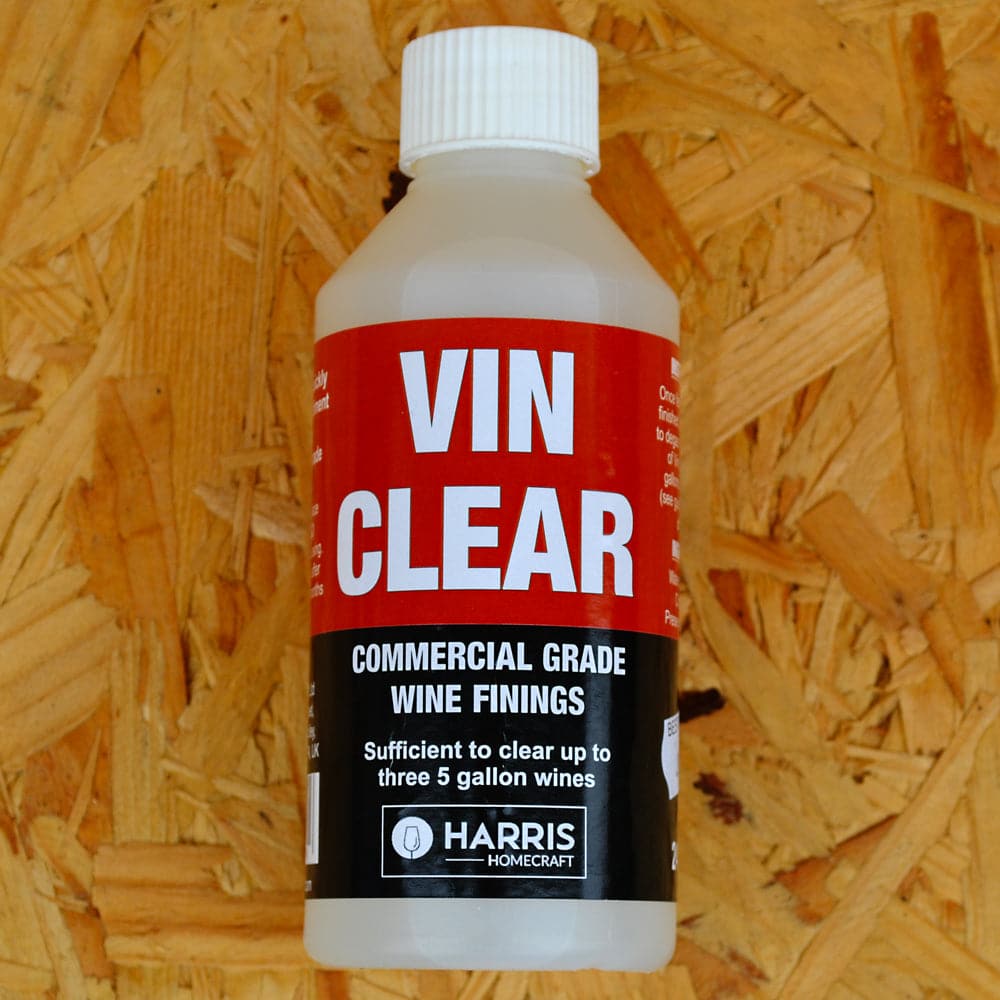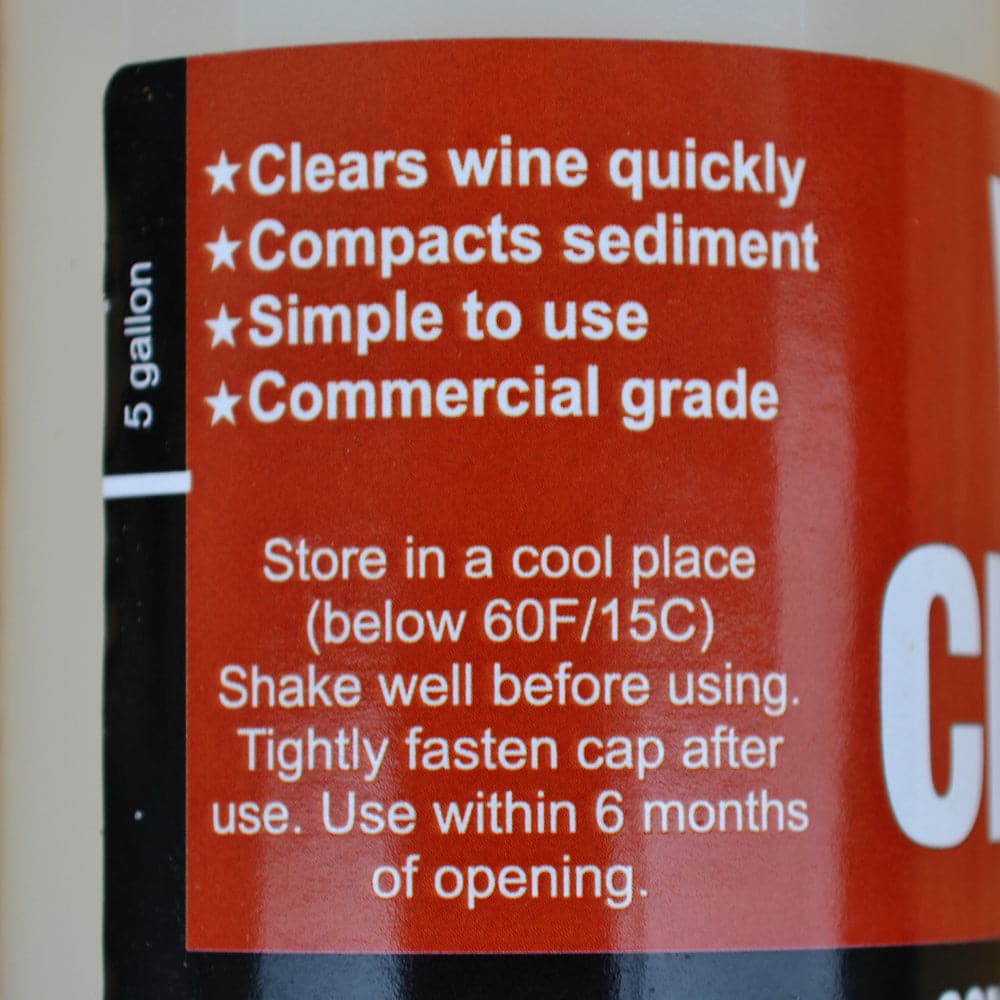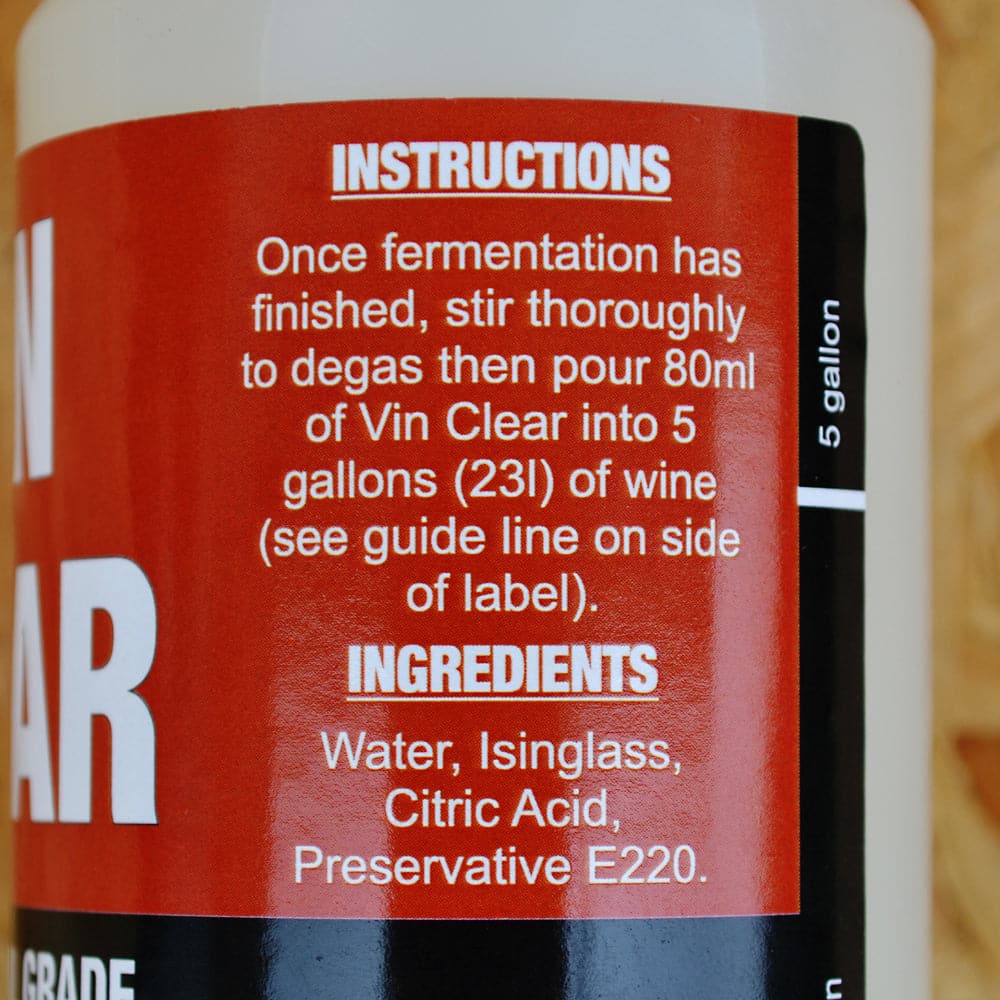 VinClear Wine Finings - Isinglass Liquid 240ml - Treats up to 72L - Bottle
Add this item to your cart and then use our handy Shipping Calculator on the basket page to calculate your delivery charge.
Delivery to UK addresses starts at just £1.50 and orders over £70 are eligible for free UK delivery*
Use the VinClear Wine Finings to enhance the speed of clearing your wine. This is commercial grade isinglass finings by Harris.  This bottle will treat up to 67.5 litres.
Wine Finings are used to accelerate the process, to make wine clear quickly. The suspended solids are attracted to the fining agent due to an opposite electrical charge. The solids in the brew bind together making them heavy, thus sinking to the bottom as sediment leaving your brew clear.

Another way that some Wine Finings work is by acting like a sponge to bind together the solid elements, again the tiny clumps become heavy and sink to the bottom leaving the brew clear.
This can be used for beer, wine and cider and is a traditional clearing agent that has been used for many many years.  And is still is!
This is not suitable for vegetarians.a